This is a post where I get to have the best of both worlds involved. +++ Plus share some exciting news at the bottom of this post!
Crafting, eating cake & throwing a party!
What could be better?  Honestly, nothing.  It's a perfect combination if you ask me.
The fun part about all of this, is that anyone can make these fun quirky pipe cleaner cake toppers to match any party theme they were hosting or create a topper to coordinate with a certain holiday.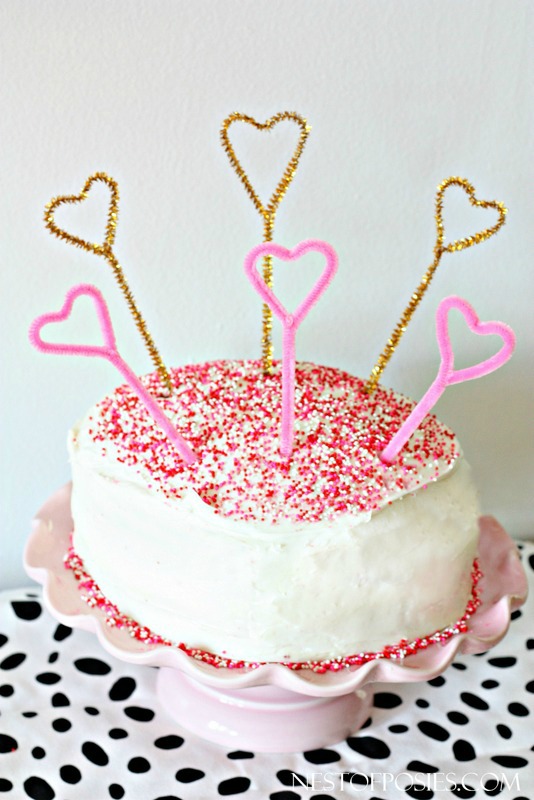 Of course, I had to add a few sprinkles in for good measure.
I surprised the kids when they came home from school this week with this cake.
*Note to my kids' spouses later down the road:*  I've prepared them well, to love any & all holidays, so you can thank your future mother in law for that one later.   😉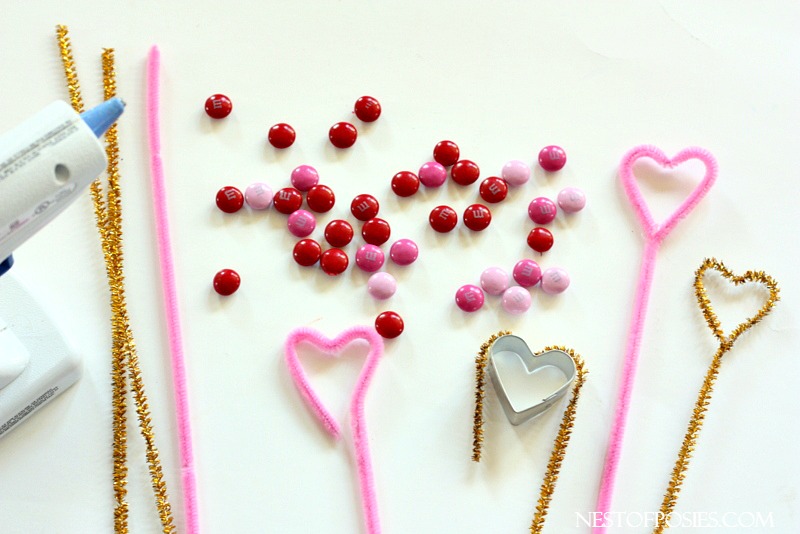 This isn't a new trick by any means, but the thing I like to do with them is use a cookie cutter to mold the shape you're wanting & add a dot of hot glue to hold it in place.  Of course, snacking on some m&m's adds to the creativity of this easy project!  ha!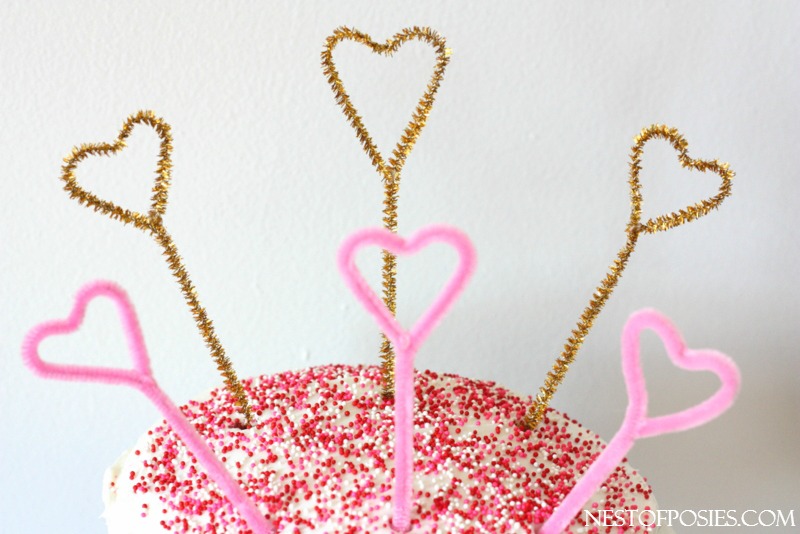 What's the cake, you ask???  It's a box mix of red velvet cake & store bought frosting.  Sometimes, I have time to make a cake from scratch, but many times I don't.  But the best part about it all the kids love it all the same.  Easy baking & easy craft make for a happy celebration!!!
Speaking of Celebrations…!!!  I have such exciting news to share!!!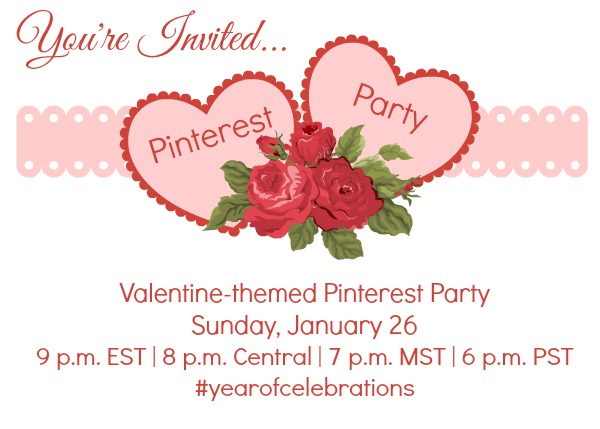 Myself along with a fabulous group of blogging friends will be hosting a party for the ENTIRE YEAR!!!!  Once a month we will have a LIVE Pinterest Pinning Party where we will be pinning all of YOUR projects for the season and or holiday!
We're calling our year-long-party, Year of Celebrations!
#yearofcelebrations 
Hosted by…
The goal of our pinterest party is to make our pinterest board THE most comprehensive, inspiring Pinterest board on the block. Each and every month, we'll be focusing on a different holiday or celebration, and we're kicking everything off this month with a party focused entirely on the day of love: Valentine's Day!
Here are all of the details for how YOU can participate (and get entered to win some amazing American Crafts goodies in the process!):
What: A Pinterest Party to celebrate Valentine's Day!

When: THIS Sunday, January 26 at 9 p.m. EST/ 8 p.m. Central/ 7 p.m. MST/ 6 p.m. PST
How you can participate:
Round up YOUR favorite Valentine's Day projects and recipes. Anything goes: crafts, decor, classroom valentine ideas, sweet treats, and more!
Comment on this post and leave a link to YOUR favorite Valentine's Day project and/or recipe.
Tweet YOUR favorite Valentine's Day project and/or link using the hashtag #yearofcelebrations
On Sunday, January 26, tune in at the appointed time and watch as we build a board full of amazing ideas – including yours! 
Be sure to follow along during the party to repin and comment on the board's posts using the hashtag #yearofcelebrations.
One lucky party participant will walk away with $200 in DIY party products from American Crafts!
We are so excited to PIN and SHARE all of your amazing projects!
We can't wait to see y'all there!