The twins just had their 100th day of school!!!  So I thought I would share their 100 Days of School Project (aka: master pieces) with you all.  They had to make a poster board of 100 items.
So if you're doing the math, that would be 200 itty bitty items for Mom (yours truly) to hot glue.  OY!
I mean really & seriously sometimes I want to freak out inside knowing that I have 12 years ahead of me of having to help/do everything in double.
OHMYGOSH!  I mean, what will I do when the twins start learning fractions, Algebra X's 2, y'all???  Have mercy.
I guess hot gluing 200 items wasn't so bad after all.  Below you'll see ideas for both boys & girls, because those of you who are stopping by way of Pinterest – yep, I have boy/girl twins.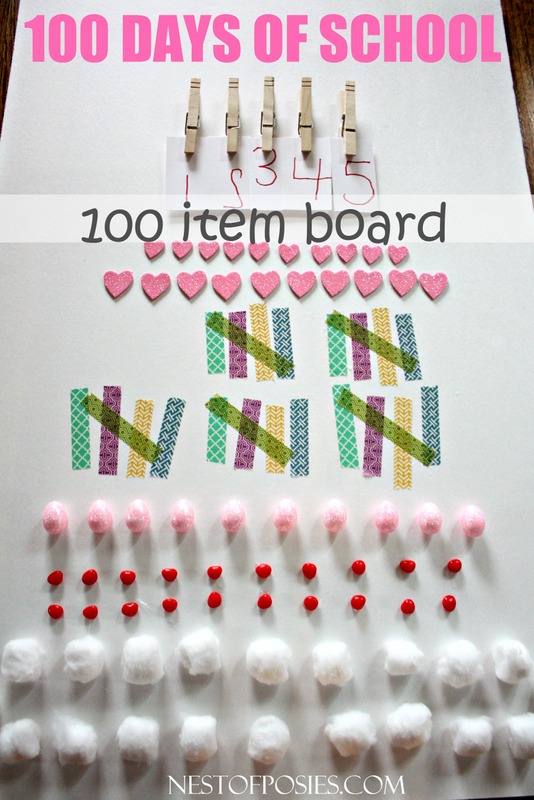 My daughter of course wanted all things pink & purple and I was happy to obliged.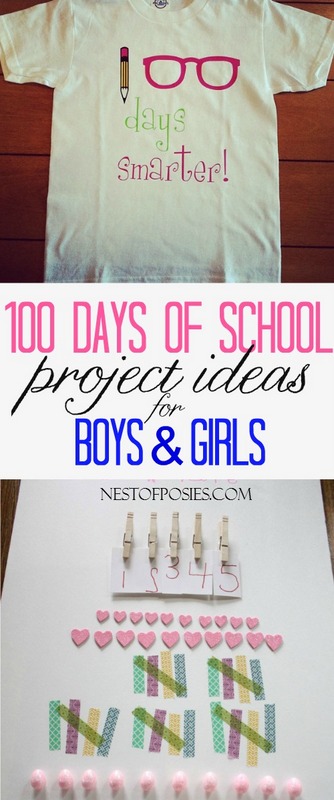 A friend of mine created the 100 days Smarter shirt for the 100th day of school.  They have their own shop, Razzberryz and I just thought it was the cutest idea!  Well, all their stuff is the cutest!!!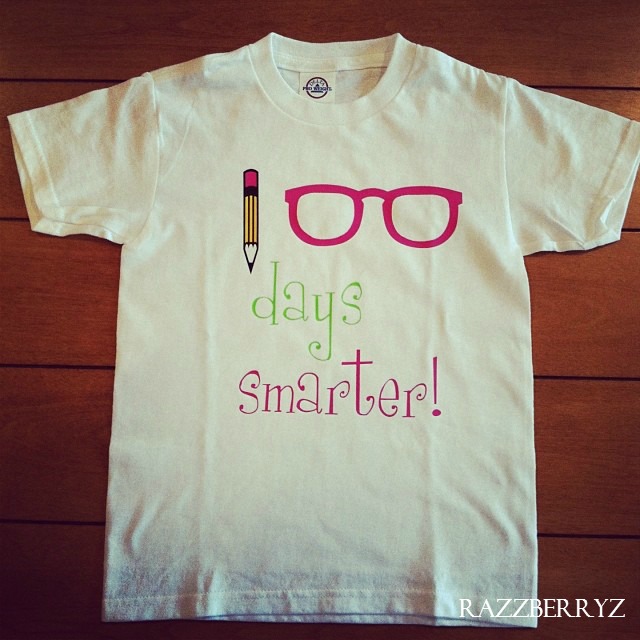 I positively love that I thought of using some washi tape!  That saved on the hot gluing process for sure.  And trust me, anything to help my patience level – I'll gladly take!!!  Most everything came from the Dollar Tree, even the foam board!  I love using their foam board for backgrounds while taking pictures as well!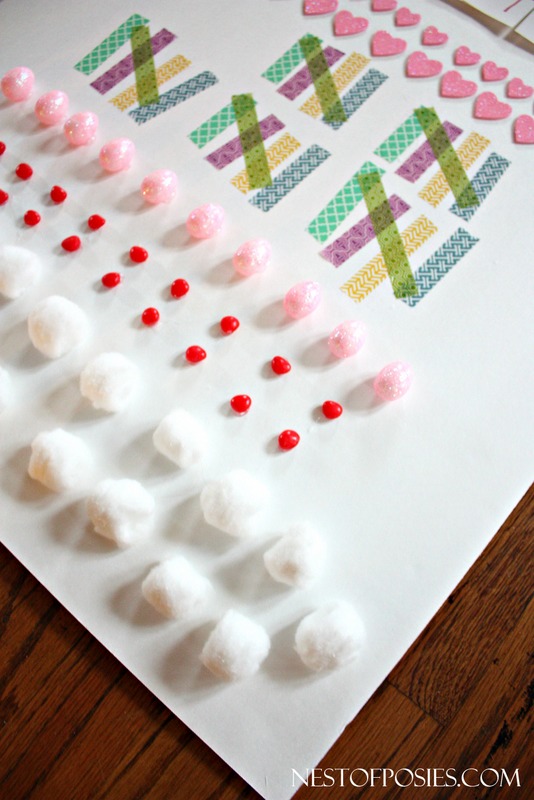 For my son's board, he couldn't decide whether he wanted all stickers or red hots.  Ha!  But when I pulled out a bag of Army men from the Dollar Tree, it was an instant hit!  So we combined them all.  Whatever works to make them happy.  😉
I also, just for fun thought I would share what my oldest made for 1st grade.  A 100 days of school party hat.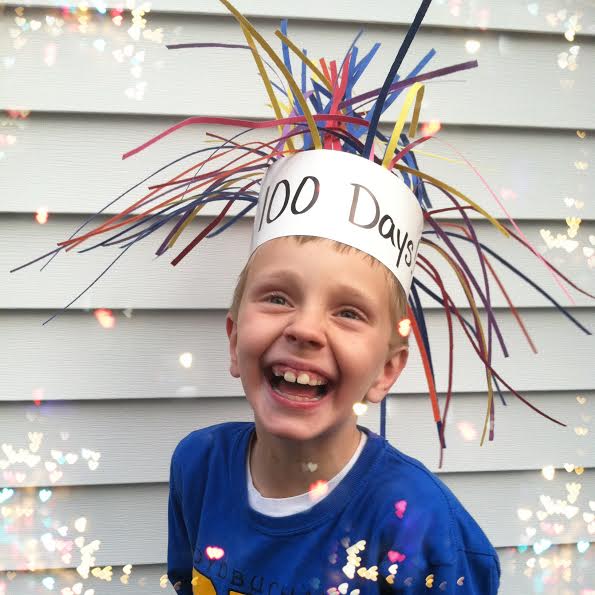 Yeah, just think about cutting 100 strands of construction paper.  Have mercy!  But oh my goodness, how he loved it!
And that my friends is what it's all about!
Let's pin together!  Do you like to pin kids stuff, crafty stuff, yummy recipes and home decor?  Me too!