This post is sponsored by Rich's.  Give the gift of deliciousness.
You know that Bible verse, "Do unto others, as you would have them do unto you."  Well, I like to take that and apply it with almost everything I give or make.
Because trust me, I would like nothing more than to receive something wrapped in
pink…
gold…
sequins…
and glitter.
Oh, let's not forget about what's inside, a fresh baked Chocolate Croissant.  Oh my.  I truly love to give gifts.  I love to give semi homemade gifts or baked goods as gifts.  They're easy, affordable and I can always rely on my local grocery store to have something that's perfect to give.
As we all know, life gets busy!  When it does, I know I can always pick up something in the bakery from my favorite grocery store and give a  semi-homemade gift and put my focus on quick, easy, beautifully wrapped packages to give to my friends.
I love having my focus on pink…gold…sequins…glitter…and chocolate!
Wish I could do that everyday!  😉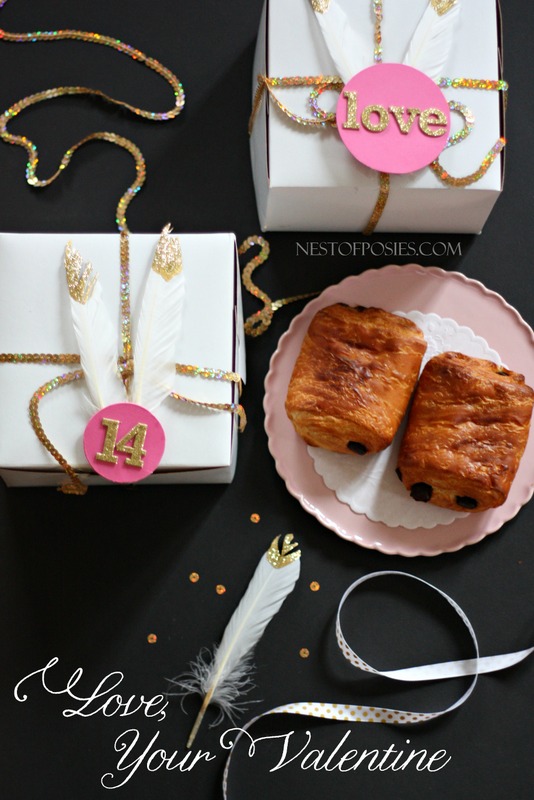 There's also the saying, "It's better to give than to receive" ~ I truly believe that.  I love giving, and I truly love putting effort into making something that is truly unique for the receiver of the gift.  It doesn't have to take a lot of time or money for that matter, I can always rely on my scraps that I have around the house.  There's 3 new moms in our neighborhood and if you've been a follower for a while, than you know I love to give gifts to new Moms.  They are so deserving of something extra special.  Don't you think???
So I went to my favorite grocery store & purchased some sweet treats, picked up a few pastry boxes, and then started decorating the boxes with a simple Valentine's theme.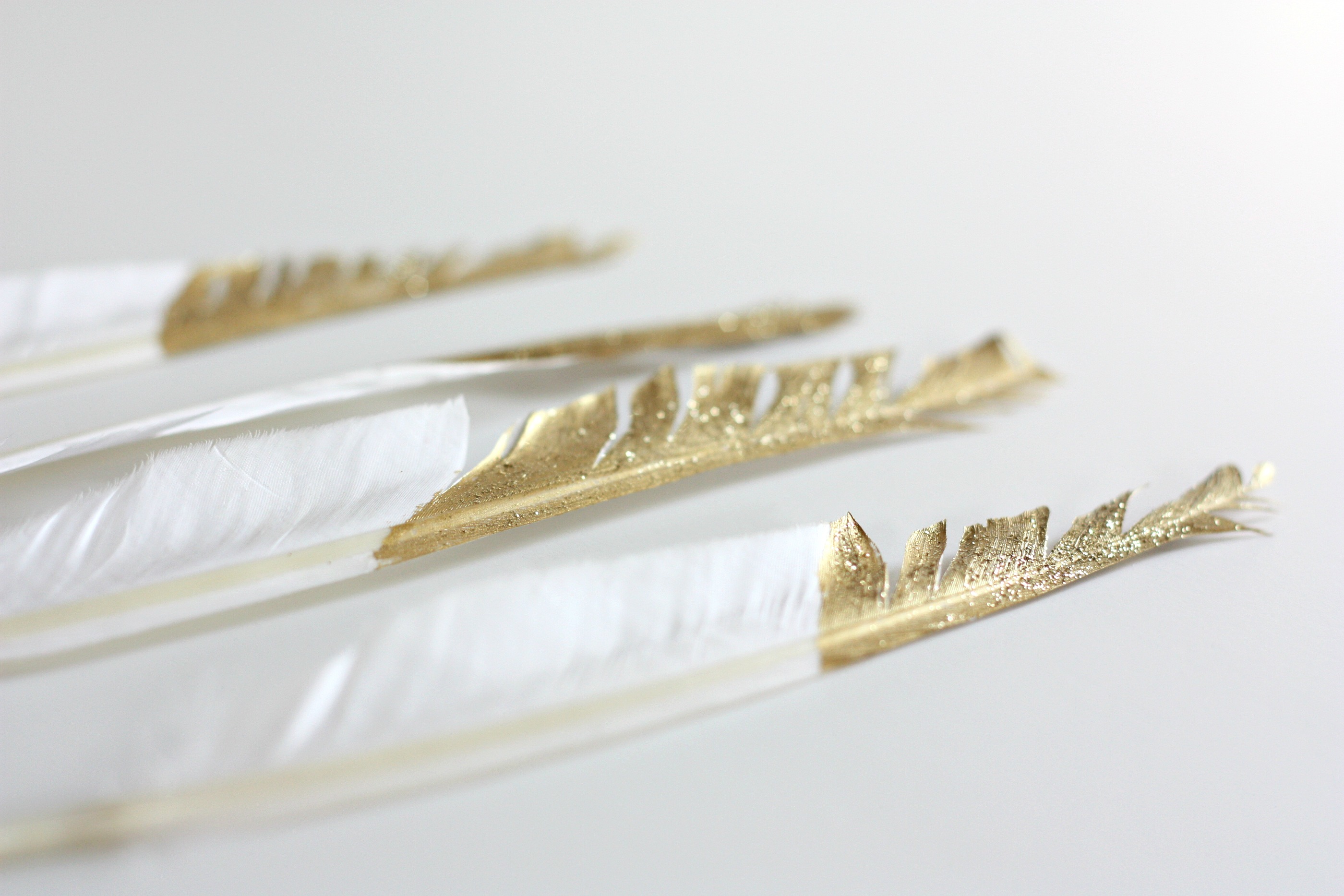 One of my favorite things, especially this time of year is to use gold dipped feathers to accessorize a treat box.  Just add some gold paint & sprinkle gold glitter while wet & allow to dry.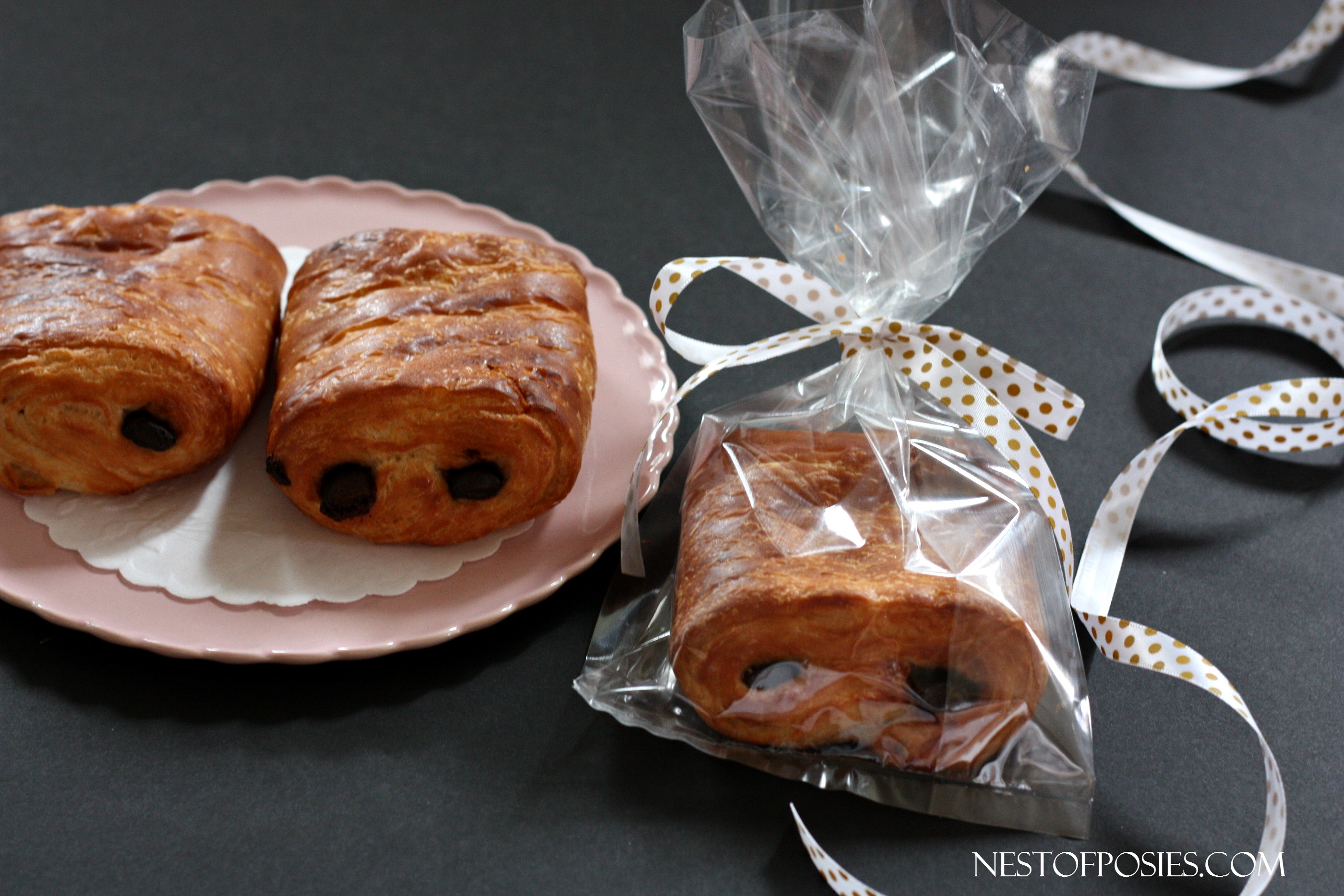 Then I used scraps of ribbon & sequins trim, pink paper cut in circles, gold numbers & letters, along with clear plastic bags to make the packaging creative & festive for Valentine's!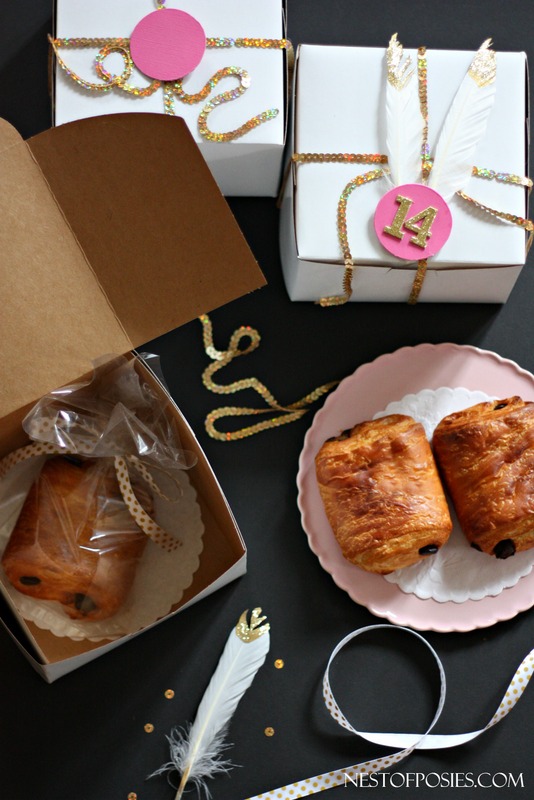 We happen to have a party store about a mile from our house.  They're a perfect place to find various size boxes, paper doilies and anything else you need to wrap a fun package.  Adding some store bought supplies to what I had on hand with my scraps I was able to make a festive Valentine's treat box for our neighbors!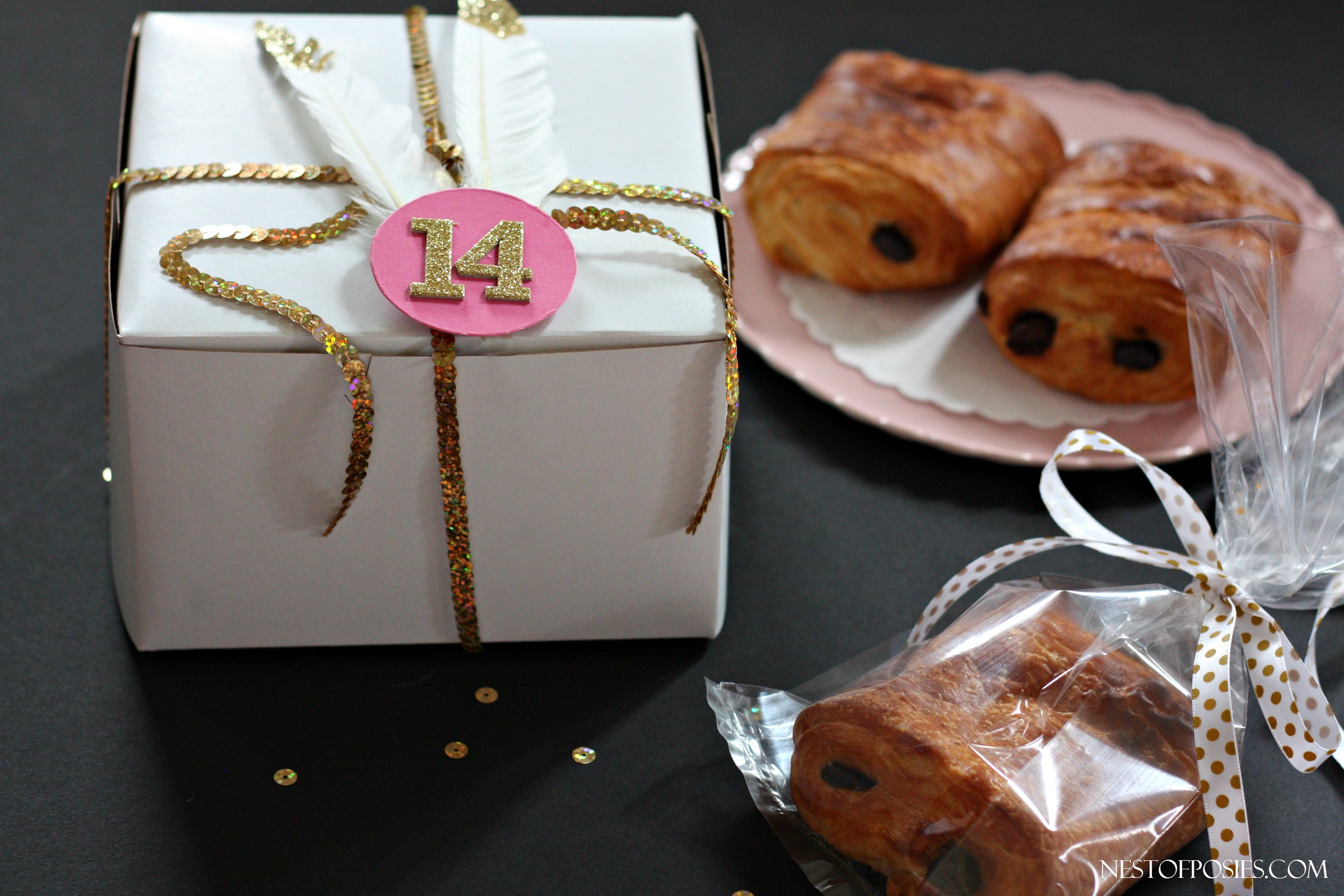 As for the Chocolate Croissant???  Well, you know I had to buy one for myself!  The amazing flakes from layers of pastry & butter woven in the dough with delicious dark chocolate nestled in the middle, I couldn't resist!  I have zero will power!  But the taste…was incredible and they truly were magnifique!
The people from Rich's (who supplies most grocery store's Bakery goods) wants to know,
Who in your life makes the everyday better for you?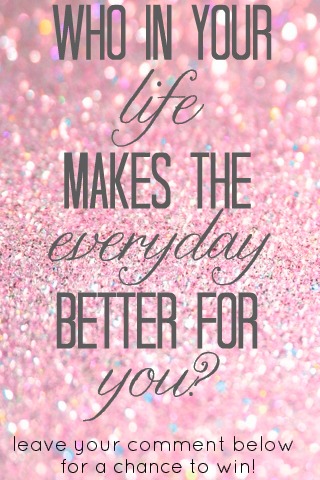 Leave a comment below, telling us who makes the everyday better for you!  Rich's is giving away 3 – $25 gift cards to 3 lucky winners who leave a comment on this post.    Giveaway ends on Valentine's Day 2/14 and the 3 winners will be randomly selected.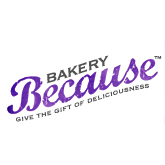 This post is a sponsored post written by me on behalf of Rich's for their Spread the Love Campaign.   All opinions are 100% my own.