Have I ever expressed my love for icy cold beverages?
I can honestly say, having a beverage cup in one hand is usually one of my accessories.  That, and some lip gloss, sunglasses and a pair of Target gold hoop earrings are my favorite accessories.  😉
We had a big tease with the weather this past weekend.  It was in the 70's = pure heaven!  We spent the majority of our weekend outdoors and unplugged, it was perfect.  So naturally we headed to Sonic for some beverages.  I of course, have my kids trained as well when it comes to loving Sonic, so naturally they handed us a drink carrier for our order.  And it was then, that I had a "V8" moment or a light bulb moment.
I mean, it's the perfect color of recycled brown.
The Sonic logo is embossed on the carrier, so there's no other color.  You can stash craft and school supplies, or even use it to hold utensils while camping or on a picnic.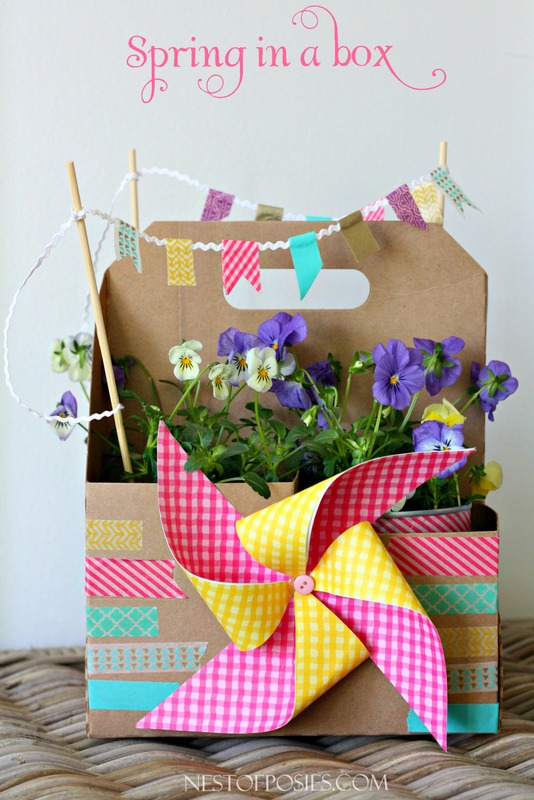 So not only do I LOVE the ice at Sonic, I now love their drink carrier as well!
So this weekend I also purchased some flowers for $1.69.  And for the record that is ALL I purchased for this project.  Obviously, I purchased our drinks at Sonic – but that would have happened anyways…
In the photo below, you can see in the background that I had several projects in the works…oh what some warm days can do to my creative spirit.  It's just what I needed, because I was feeling so dull & uninspired.  But in typical pre-Spring fashion, I am planting flowers inside because it was a 25* windchill today.  OY!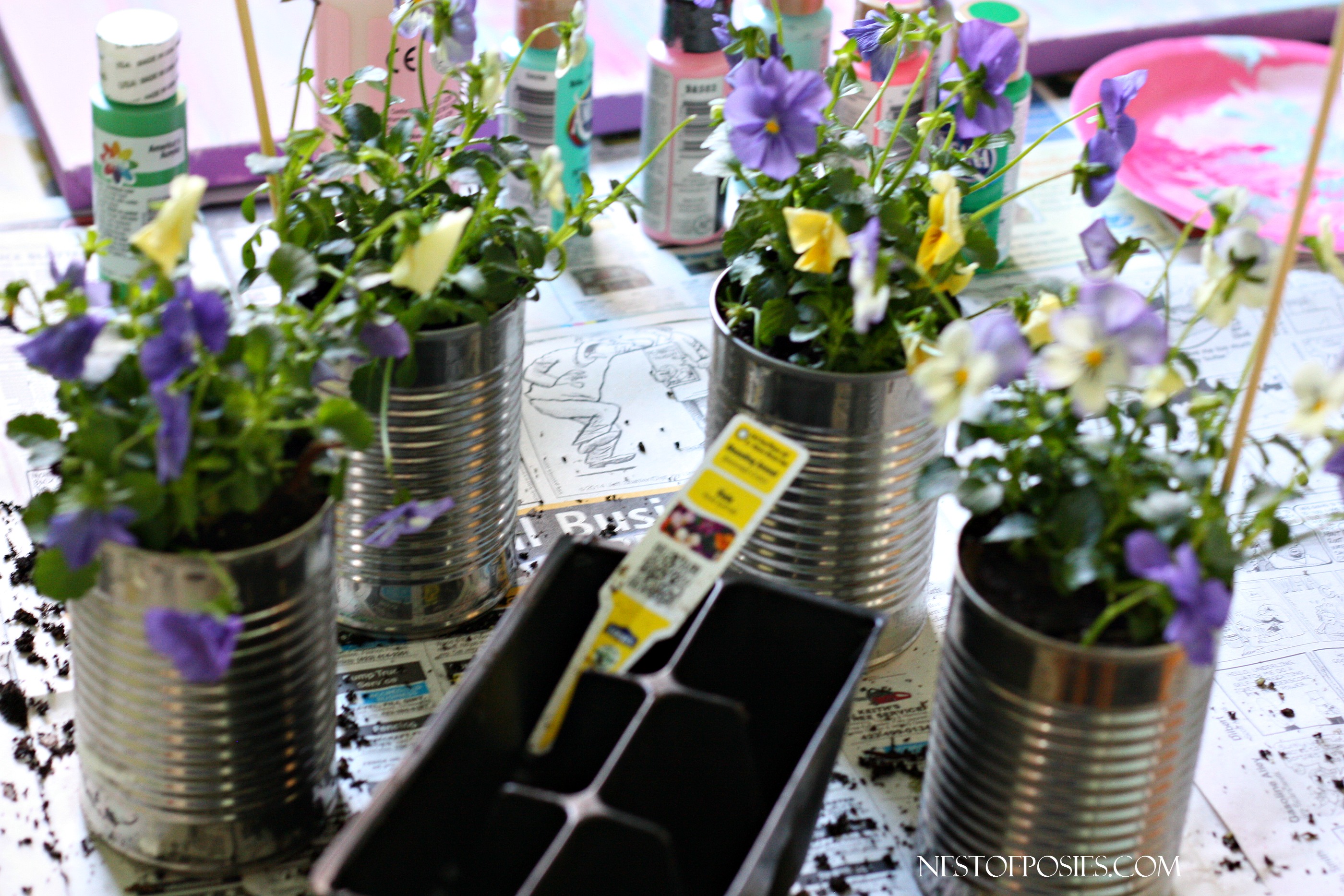 To make it a "true" recycled project I thought why not use some tin cans to plant the flowers in???  I don't always save them, but sometimes I do and they happened to be a great size to fit in the drink carrier.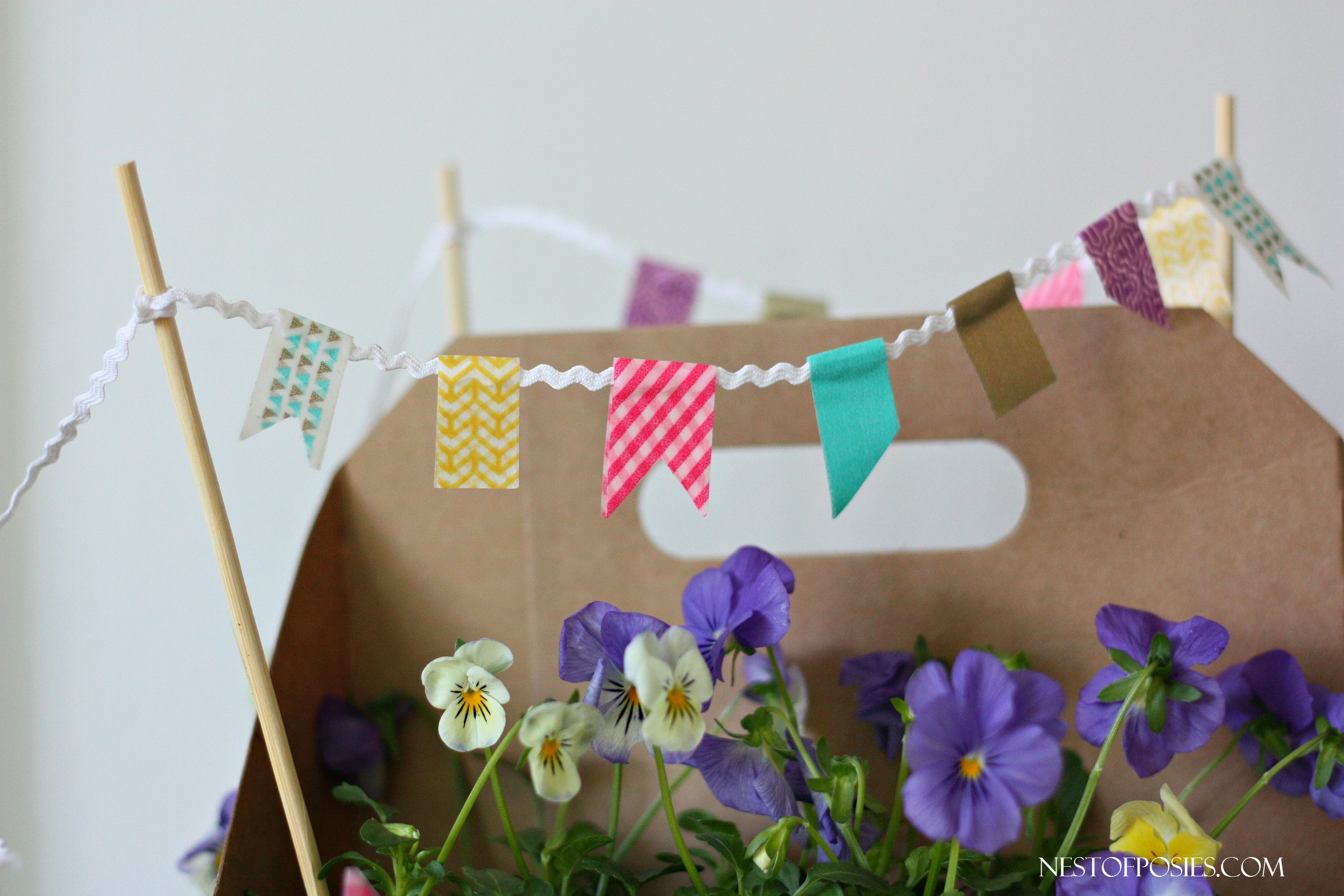 I used my stash of washi tape along with some baby ric rac for a bunting & attached it some skewer sticks and strung the bunting on each side of the carrier.  I didn't even have to use hot glue – since the tape naturally holds the bunting in place.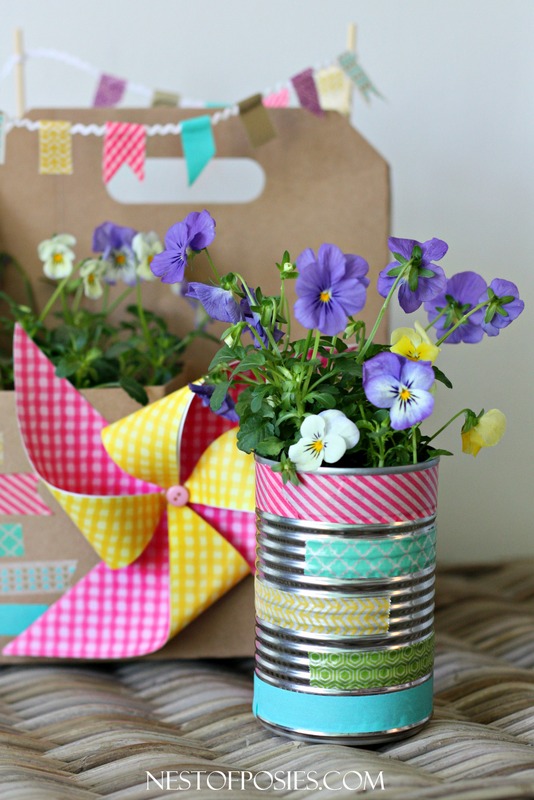 Of course I had to decorate the cans…just a little.  Oh the fun things you can do with washi tape!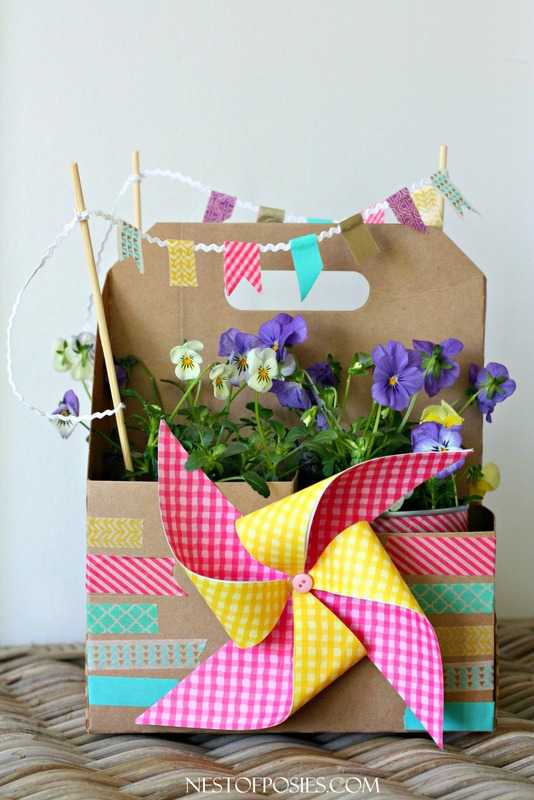 And then attached a fun pinwheel over the Sonic label.  All my supplies I had on hand other than the flowers.  I think this would make the best Easter basket gift for a friend or a fun teacher's gift as well!
So the next time you're headed to Happy Hour at Sonic, remember to save that drink carrier!!!