I can never resist a cute Easter Bunny craft, er…um…treat!  Especially in a jar, so needless to say these Mason Jar Easter Basket ideas are right up my alley!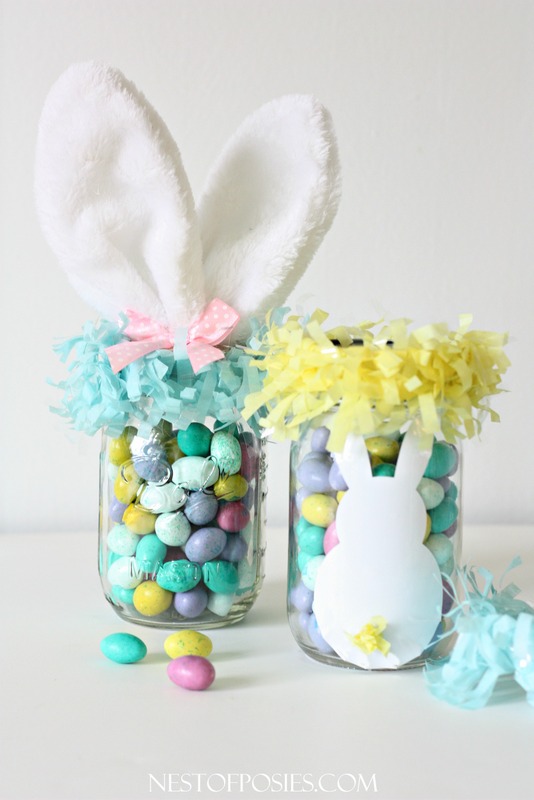 I saw this concept originally on Icing Designs a couple of years ago.   Gosh, those girls have some serious talent.  They stopped blogging a year or so ago, but thankfully left their blog up to still inspire us!  So this was their original idea, that I had bookmarked and thought I would take it to the next level and add some bunny ears, and of course my beloved seasonal M&M's to the mix.
There's something about "breaking in" a new season with color appropriate M&M's.  HA!  😉
I blame my seasonal M&M addiction on my friend, Kerry.
The M&M's are typically one of the first things I'll buy when a new season is approaching.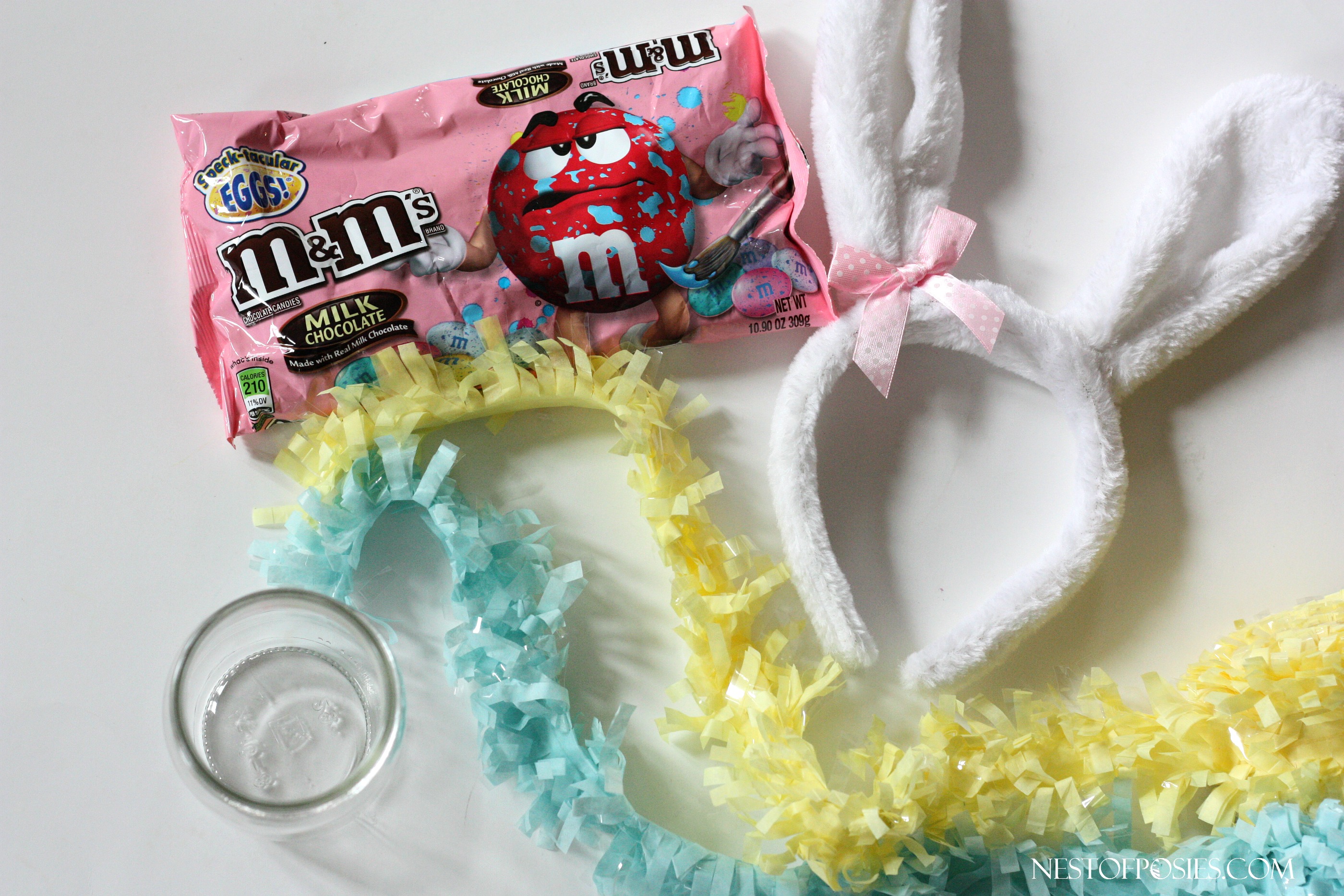 So to make these jars, it's all very simple!!!  Gather your mason jars, M&M's, Easter bunny ears (found at the dollar spot in Target) and some fun trim & you have yourself a Mason Jar Easter Basket.  I carefully cut the Bunny ears off of the headband & attached it to the lid with hot glue, and they stayed perfectly in place.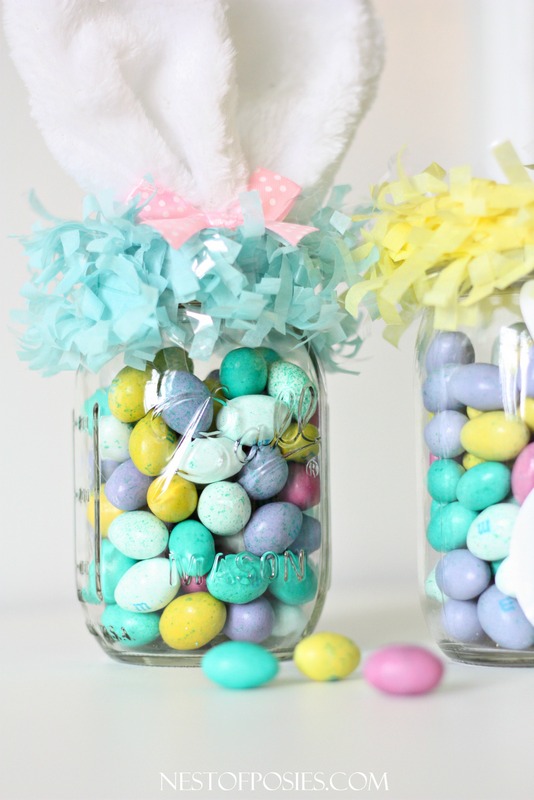 The fringe trim???  Isn't it so fun???  You can get some here.  (One of my favorite Etsy shops!)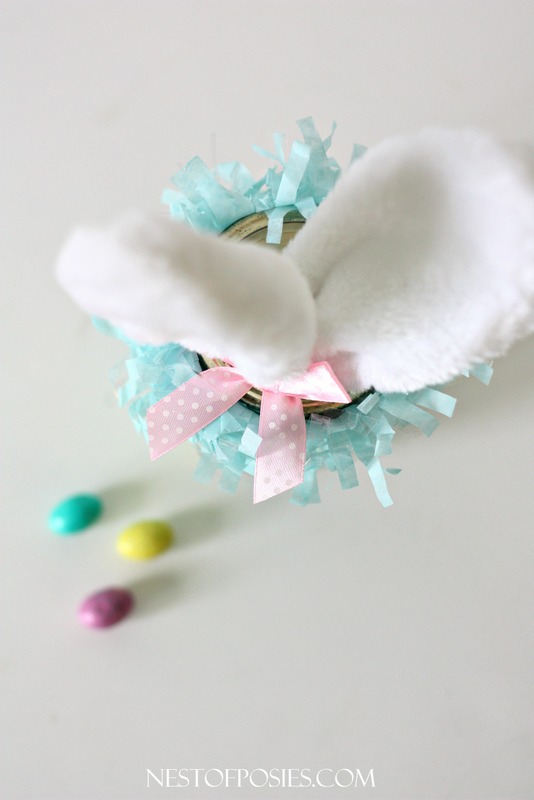 The lid is just a regular mason jar lid, that I used a few dots of hot glue to hold the trim & ears in place.  SO simple!
I think these would make the funnest teacher's gifts or neighbor gifts.  They're so simple & easy to create.   Oh, I almost forgot…I used my silhouette machine to create the bunny.  He is available in the silhouette online store and is the cutest!!!  If you don't have a silhouette machine, you could always trace & cut a bunny shape out.  I don't think it would be too hard.
Let's pin together!  Do you like pinning crafty things, kids stuff, yummy recipes and home decor?  Me too!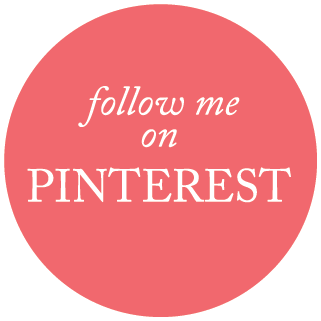 Follow Nest of Posies on Pinterest!
::
::
you may also like: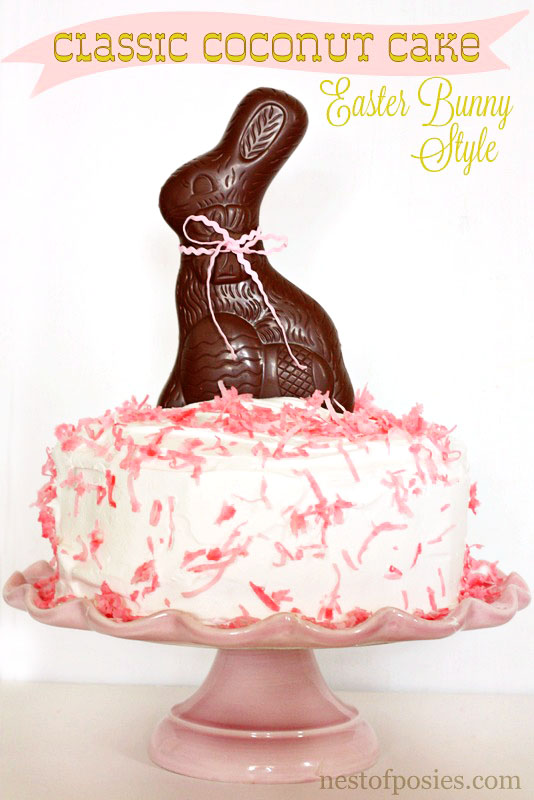 Classic Coconut Cake ~ Easter Bunny Style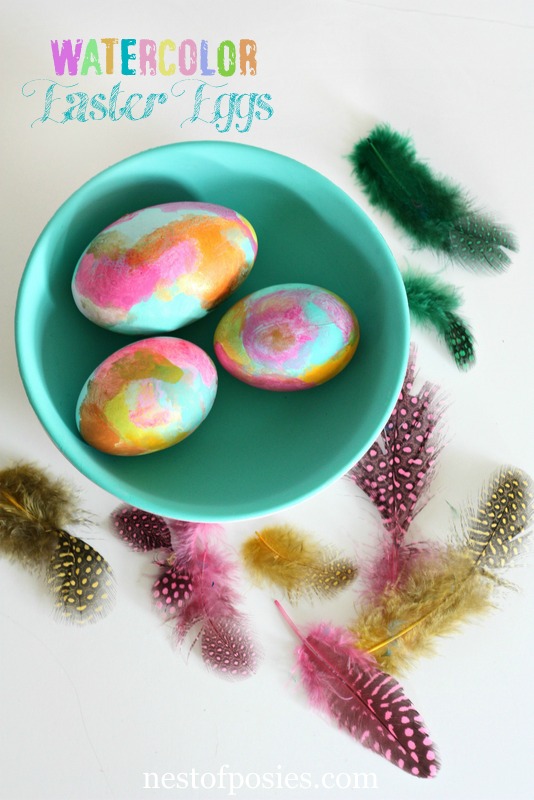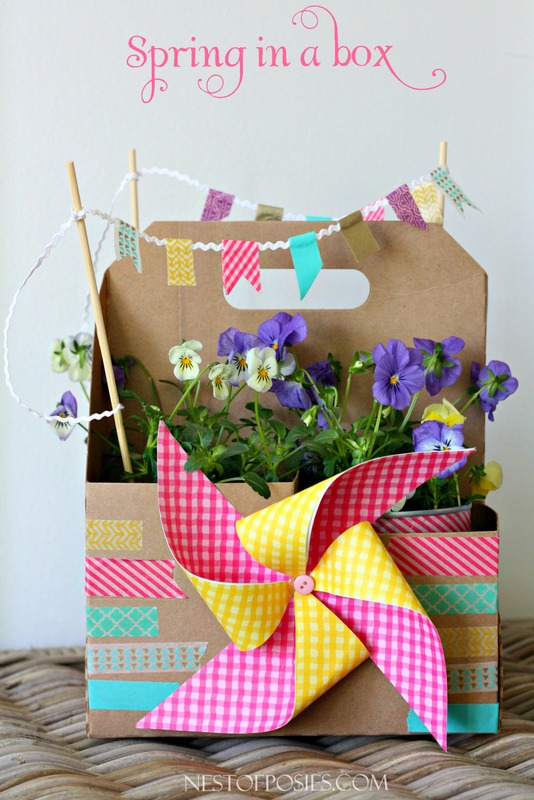 Spring in a box ~ from a Sonic Drink Carrier