Let's pretend were walking through a Spring Forest.
Let's also pretend there are no bugs or mosquitoes.
Because in my make believe world there are no bugs or mosquitoes.  Only fireflies and butterflies that will land on your nose.  😉
Imagine seeing all things fresh and new.  Brand new baby birds still in their nest, baby bunnies trying to hop along, new little flowers popping up here & there, or the fresh new greens of the forest starting to make it's way over the dried Winter's brush.  I always find those new greens to be a feast for my dull Winter's eyes.  All of this is what I was imagining while I was creating this Spring Forest Wreath.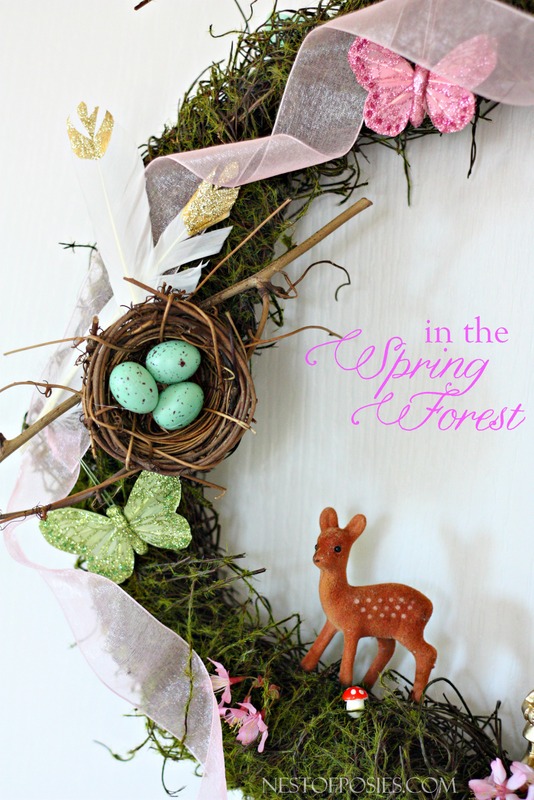 I have wanted to make a wreath like this for the past couple of Springs.   When I walked into JoAnn's the other day, I found this perfect mossy green wreath form that I knew would work perfectly with what I was imagining.  There's nothing like a new season approaching that makes me so excited for new projects and changing up a few things in my home decor.  I honestly believe it's the magic of the sunshine and it's return to our days.  I always need the sun to feel inspired.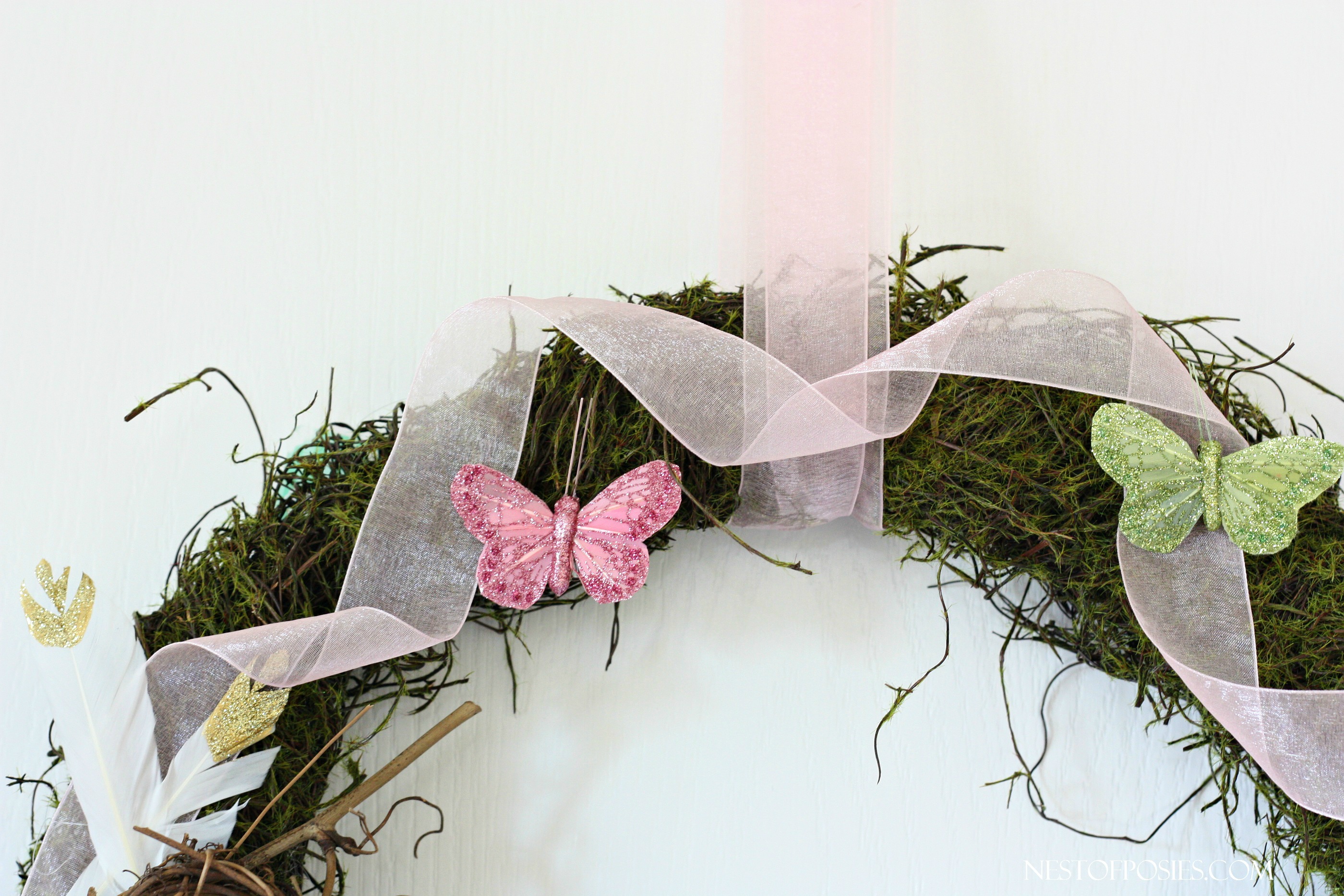 I wanted to use light delicate things for this wreath, because that's how I always view Spring.   I fell in love with this light pink organza ribbon, I dipped my feathers in gold glitter (one of my favorite things to do) and of course added the glitter butterflies.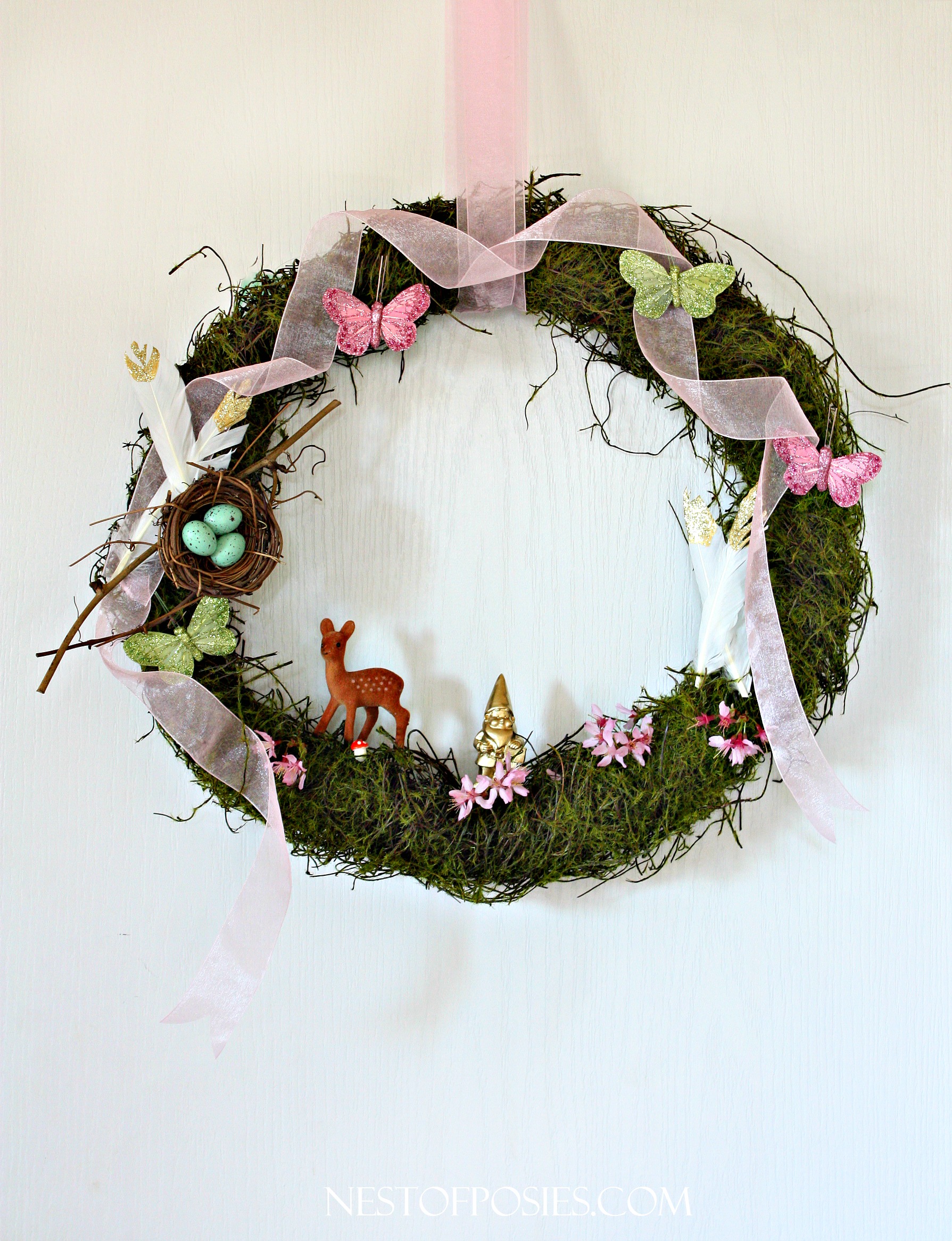 There's even a magical golden forest gnome watching over the forest.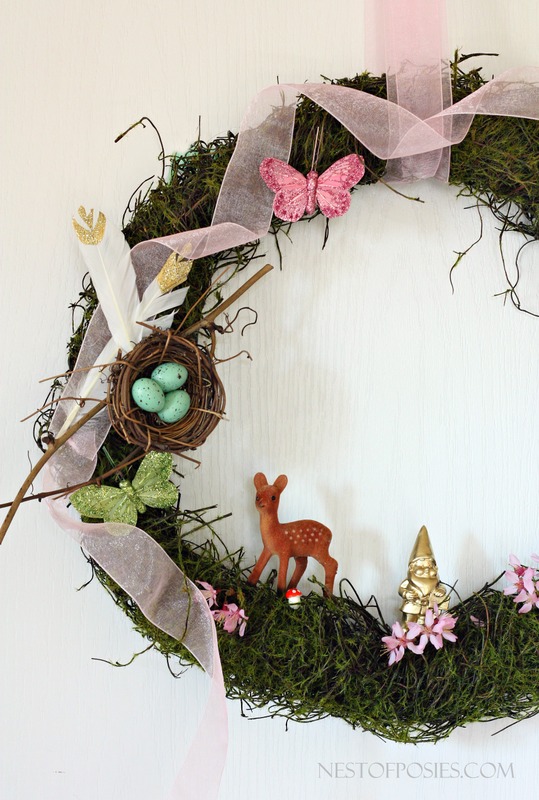 It's all so delicate but so fun to create.
This wreath is part of a bigger project that I'll be sharing in the next few days.  So I hope you'll check back to see what else I've been up too!
Let's pin together!  Do you like to pin crafty things, kids stuff, yummy recipes or home decor?  Me too!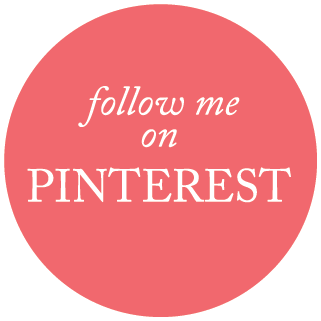 Follow Nest of Posies on Pinterest!
you may also like: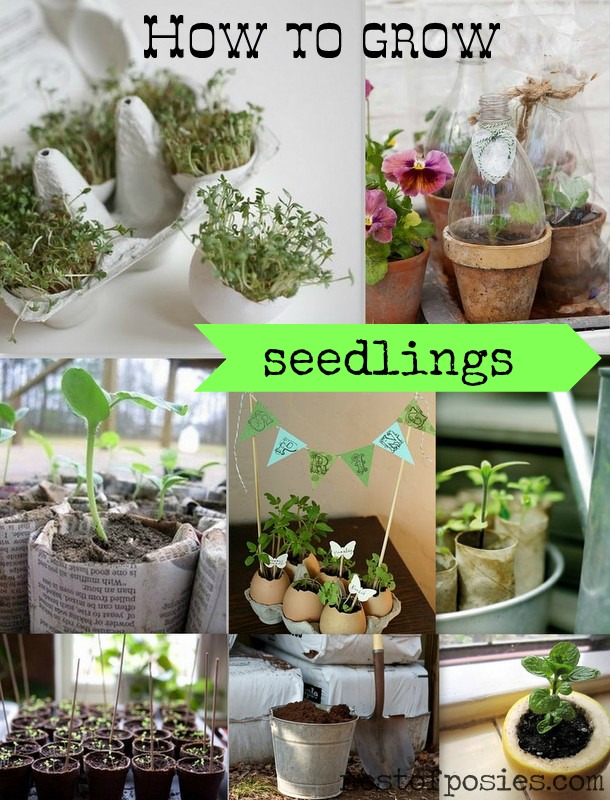 Tips and tricks on How to Grow Seedlings