I have the amazing people of HomeAdvisor to thank for sponsoring this post and helping us fix our bathroom walls!
It's hard for some people to admit defeat.  I think it's even harder for us bloggers to admit defeat because you (our readers) come to us for DIY project tips or beautiful "after" photos.
But you know what…life happens, real, messy, blunders & goof ups.
That last sentence – it's sooooo me!
Basically…
"…You've got to know when to hold 'em
Know when to fold 'em
Know when to walk away
And know when to run!"     – sing it, Kenny!
Sometimes I tend to take on projects that end up being way over my head.  In particular what was suppose to be our DIY Bathroom Remodel, has now turned into a DIY & professional Bathroom Remodel thanks to HomeAdvisor.   Most of you know that we bought a house, and we are trying to put our current house on the market.  All that was left to conquer was to finish 2 of our bathroom remodels.   We started on this particular bathroom a while ago.  We purchased a new sick, faucet, toilet and even got a re-bath tub installed.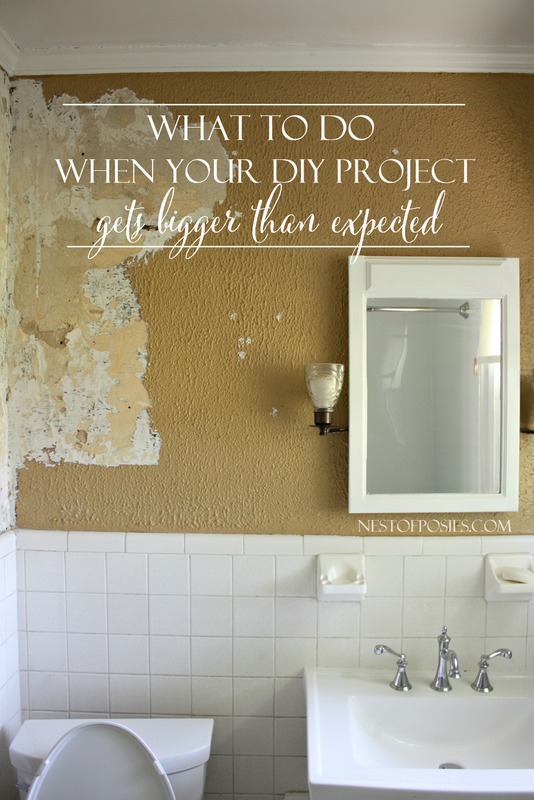 All that was left was fixing my Cottage Cheese Walls of Horror.
WHAT was the previous owners thinking???
You can see we tried.  We really did.
But we decided to raise the white flag.
And we are so glad we did.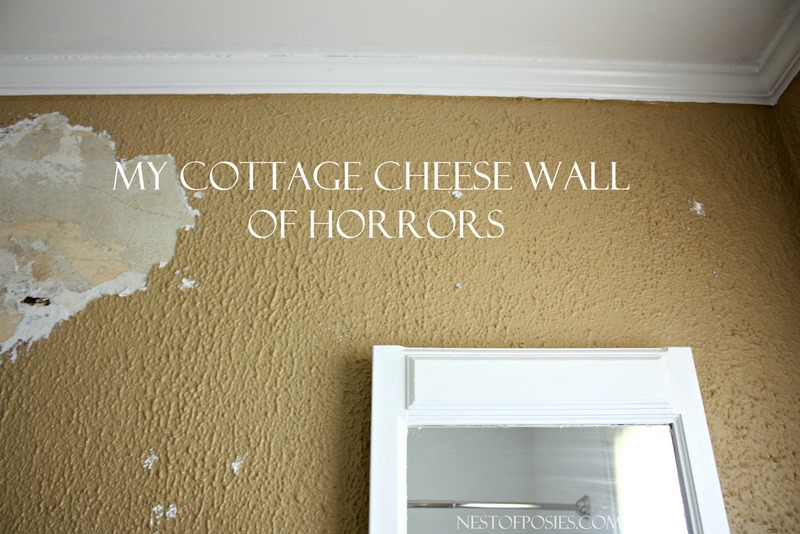 That's where HomeAdvisor comes into play.  I have worked with HomeAdvisor in the past, and have shared it here on the blog.  I can honestly say, I have never once had a bad experience using their site, getting quotes for bids, and hiring people to do the work for us.  The entire process is so easy.

 So what is HomeAdvisor you ask???
In my own words = they are life savers!!!
But really, they are your home improvement connection!  HomeAdvisor helps you find trusted pros in your area!   You just need to type in the city & category you need help with and HomeAdvisor will supply 3 or more (if needed) pros in your area that have also been rated by individuals who have used them before.  It's a win – win situation!  Because you can also see the reviews of others!
I am a review reader!  Even when it comes to clothes!  I always read the reviews!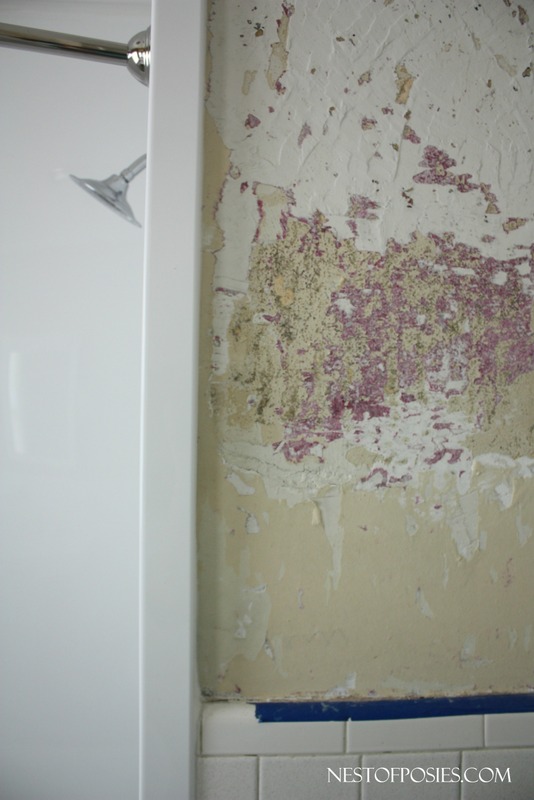 Obviously, in our situation I was looking for a pro on HomeAdvisor that was skilled in remodeling plaster & wall repair.   And he has already started on our walls & I can't wait to see this bathroom done & brought back from the dooms of cottage cheese walls!!!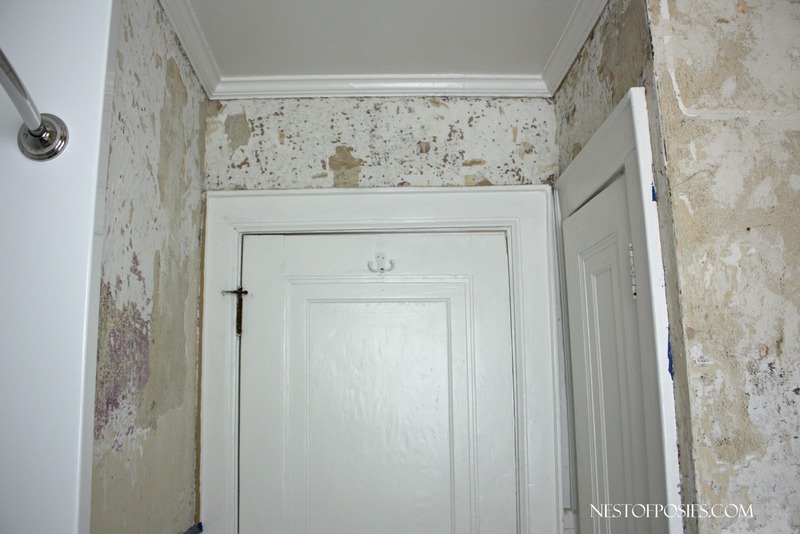 This bathroom has served us well, even with these crazy walls.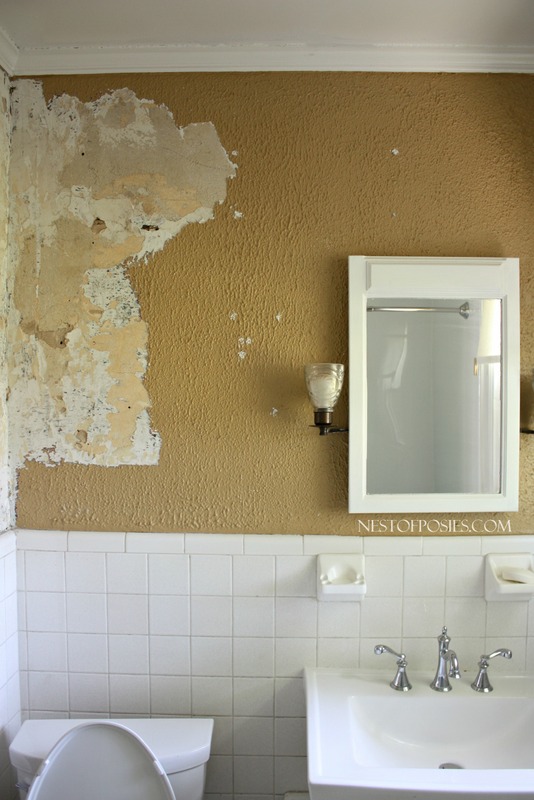 Remember when I said up above that life happens…you have 3 kids in 2.5 years.  DIY home projects come to a screeching halt, so you can work on potty training Storm Troopers.  😉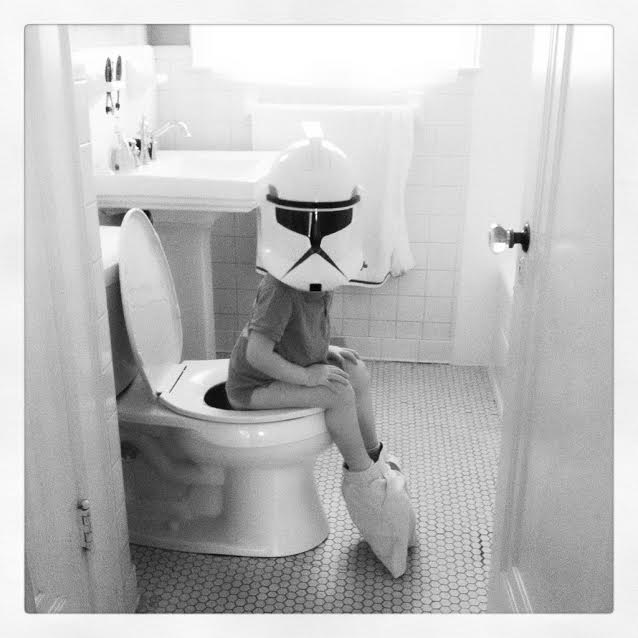 But now we're more than ready to tackle & complete this bathroom with help from a trusted pro!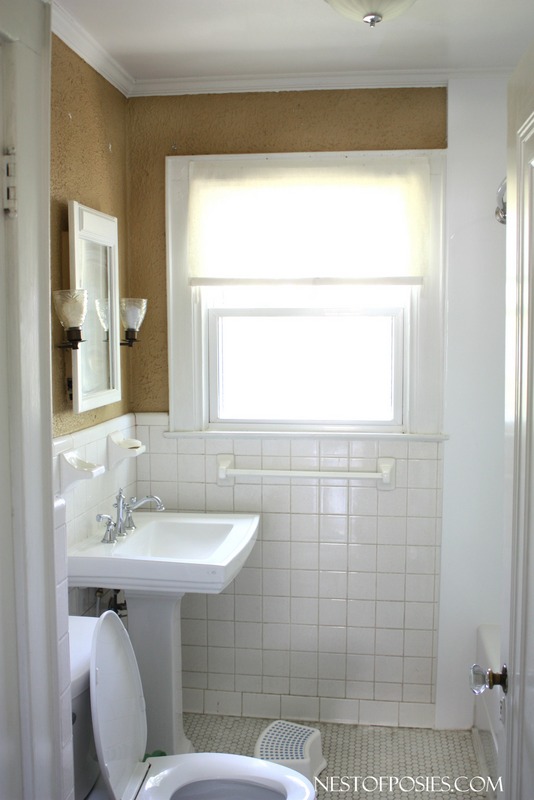 I know some, if not all of you have Summer projects in mind, or are like me & have a project almost done, but need help.  Even if you just want to start getting quotes, all you have to do is get started!  To find a trusted pro in your area for any project you may need help accomplishing – visit HomeAdvisor & get started today!

This post is sponsored by HomeAdvisor.  All opinions are 100% my own.  I take great pride on only recommending products or services that I would personally use or would want to recommend to friends, my Nest of Posies' readers.  I can whole heartily recommend HomeAdvisor for any home improvement product you may have.