Would you like to take a tour of our kitchen, sunroom (family room) combo in our new home???
I shared about a week ago our BIG news & how we bought a new home!  Which also happens to be a foreclosure, so try to ignore all the mess that's in there right now.  As of the drafting of this post we have about 18 days left until we close!  I took most of these pictures while we were having our inspection, so you can see some of his equipment on the kitchen counter + all the junk that was left behind by the previous owners.
So I'll start with the kitchen ~ because I think we all can agree that's the hub of the home & what we all look forward to seeing the most when looking at a new house.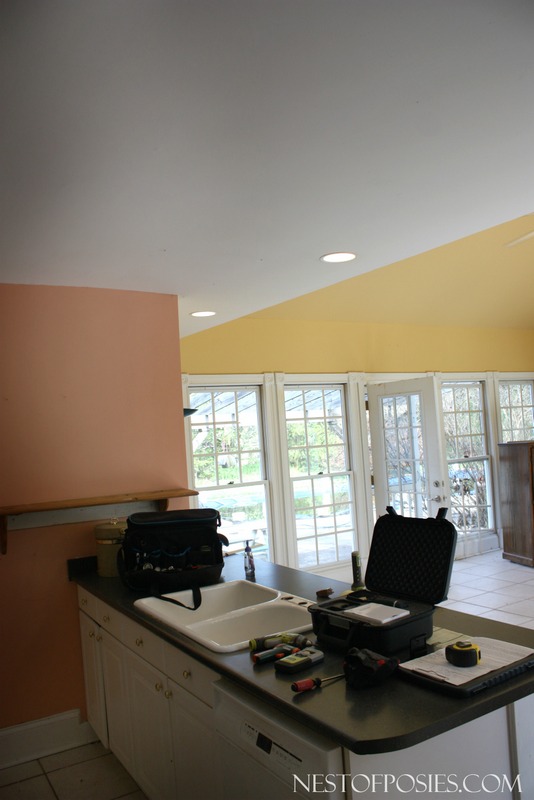 The kitchen is actually a combination of rooms that I positively L O V E!  The kitchen and the sunroom or family room (whatever you want to call it) are all together in an open floor plan.   The kitchen layout is really rather perfect, in my opinion.  My husband asked me if I wanted to change anything about the layout of the kitchen, and I told him "no" because everything seems to flow perfectly.  Obviously, I have yet to cook in it, but I happen to be extremely pleased with the layout.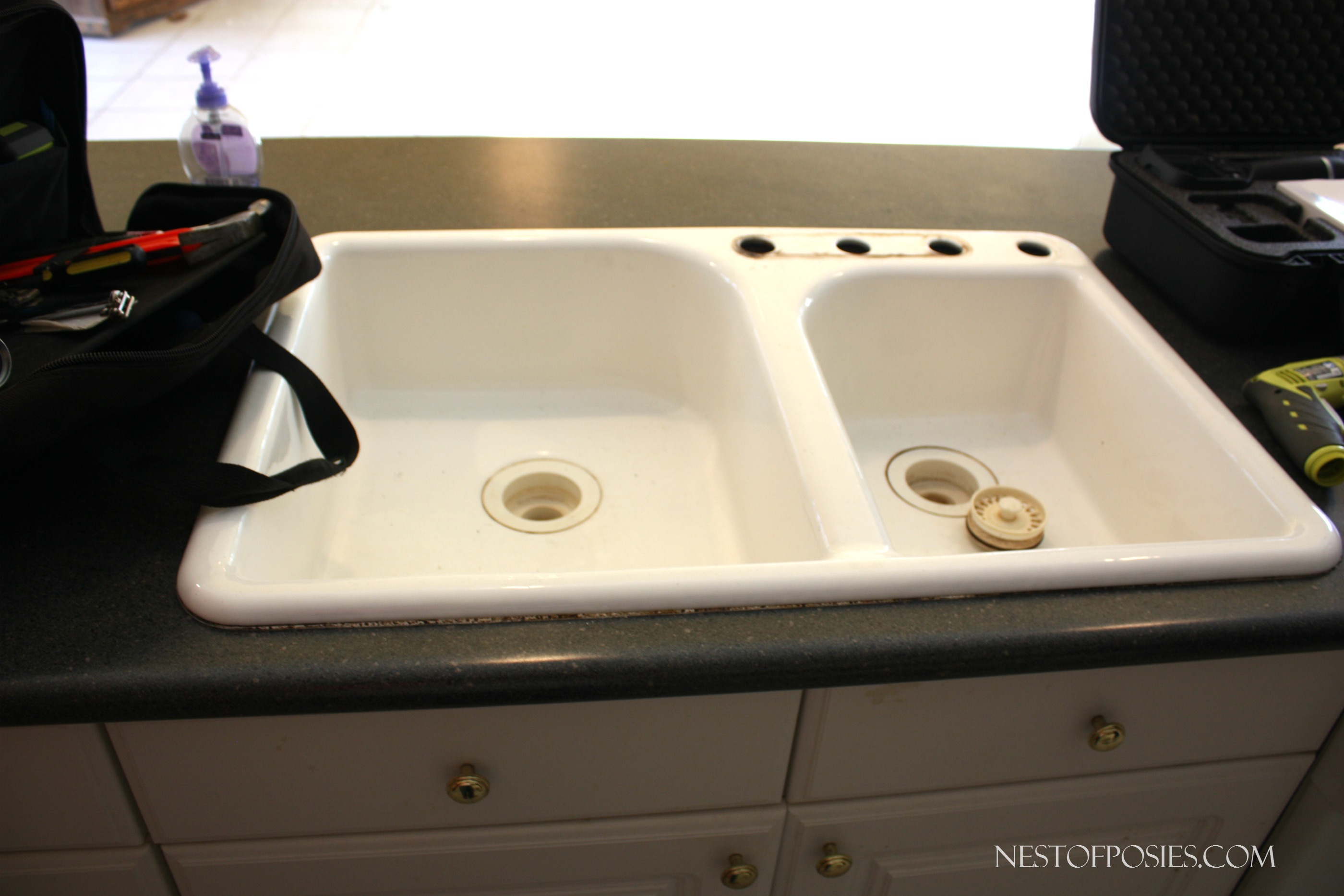 As with any foreclosure (from what I've been told) things are usually taken to try to resale for money.  Which happens to be the case in our home.  Faucets, lights, door knobs, the motor to the hot tub, all kinds of crazy little details are missing.  But hopefully we'll be able to gradually work our way on gathering all the missing details, room by room.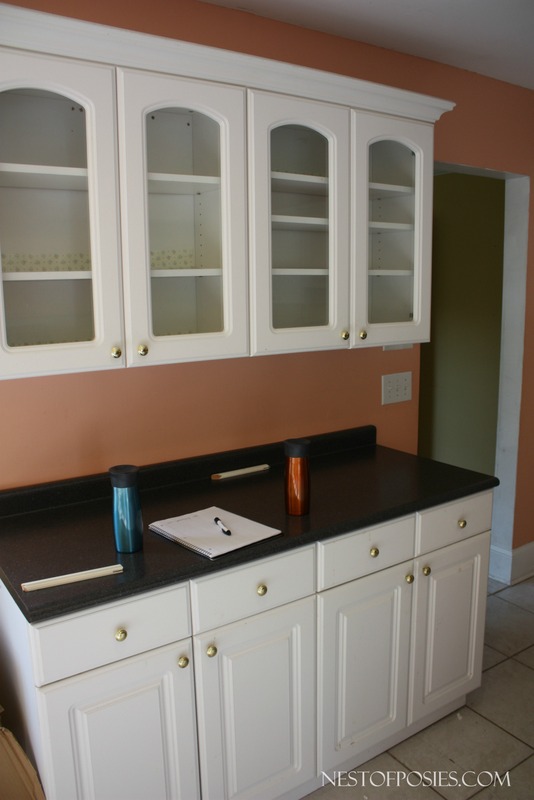 But the good news, at least for us is that the positives +++ of this house, outweigh the negatives in so many ways!  Here's one of many positive example:  there's so much more storage space than I have in our current home!  I am SO thrilled.
Because I have a very very small kitchen currently!
P.S.  Pardon our coffee cups.  Can't leave home without them!
Here's the entire kitchen below.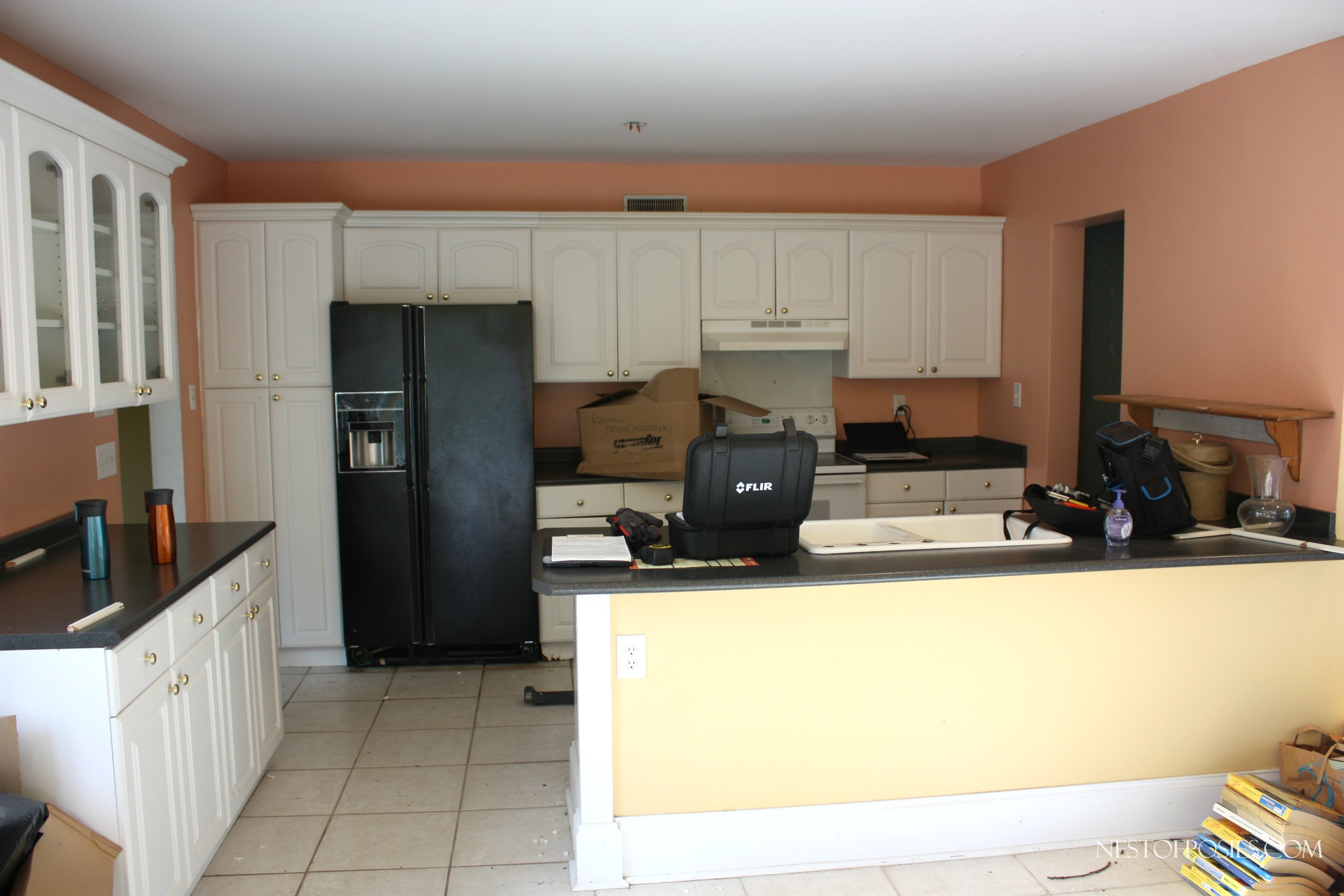 Do you see that door way above over on your right???  It looks like a dark square hole?  That's the laundry/utility room.  In our current home, our washer & dryer are in our basement.  I am so excited I don't have to go down in the basement to do our laundry anymore!!!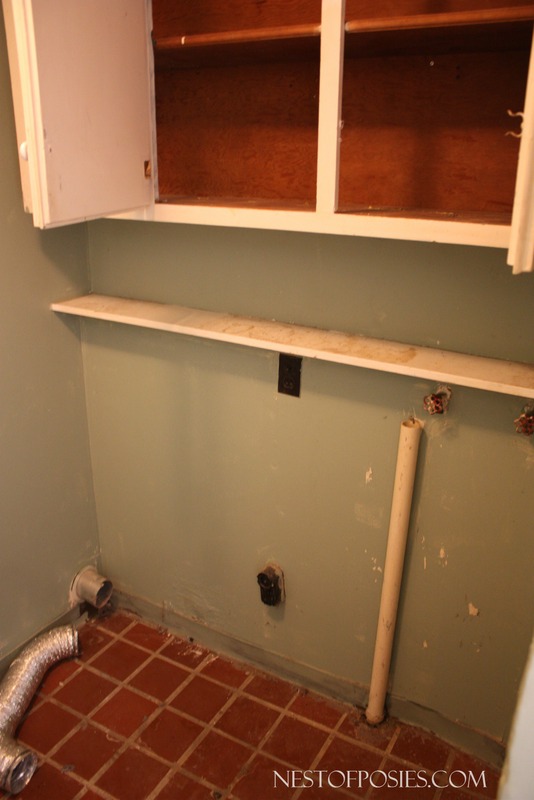 Perfect size & hopefully I'll be able to keep it from piling up!!!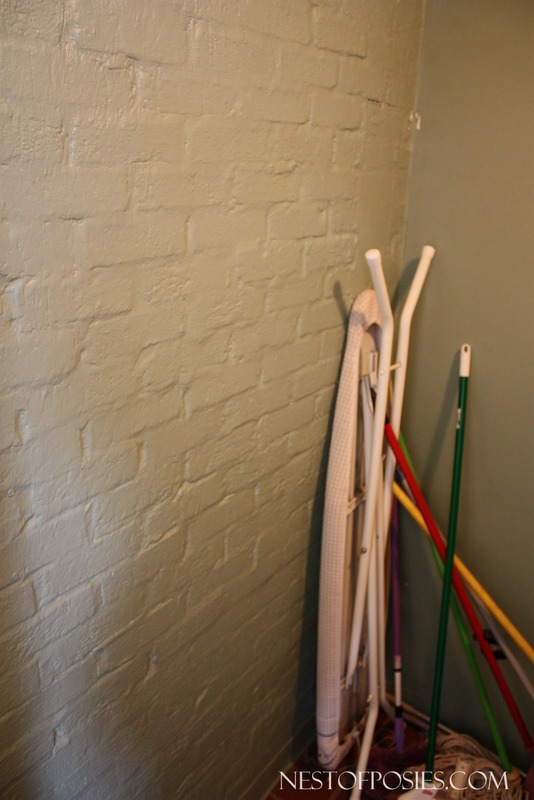 And I happen to love the brick wall inside of the room as well!
Now ~ you all can see how the sunroom plays a huge part in this open layout!  Isn't it amazing???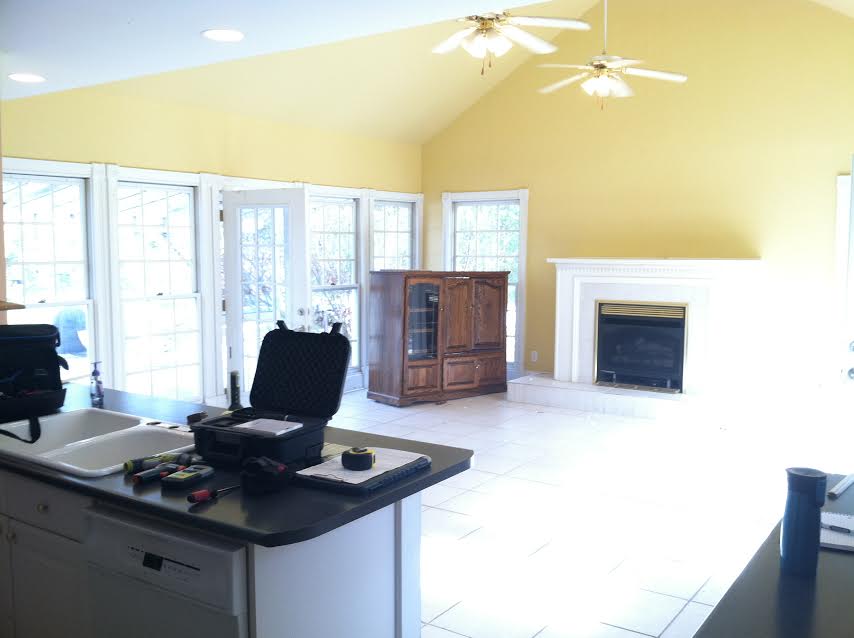 The sunroom has a vaulted ceiling & a gas fireplace.  I have so many ideas for this room, but don't have a clue which way I am going to go with all my ideas, there's just too many ideas spinning inside my head.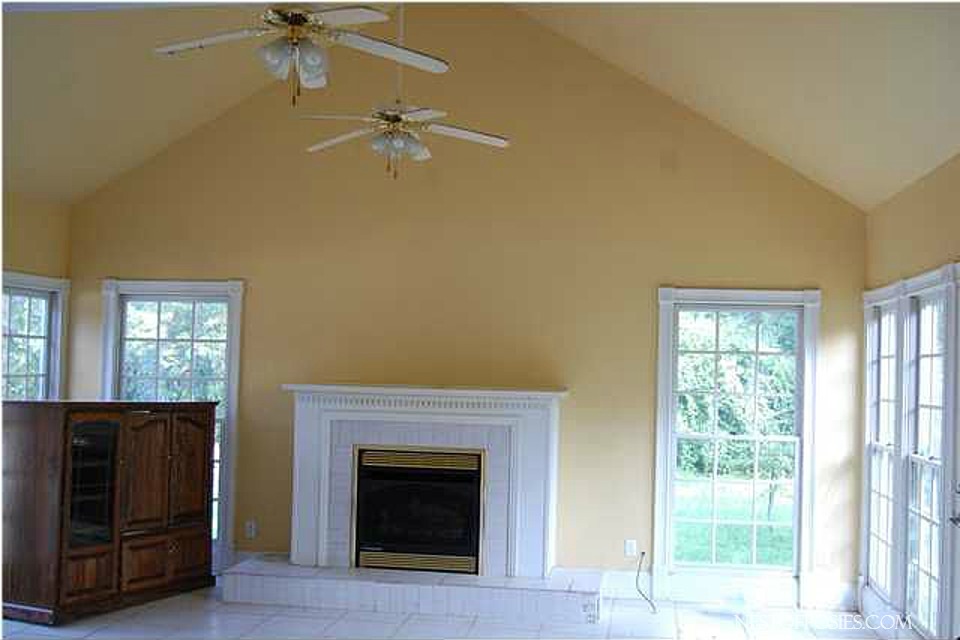 I think it's so crazy how people will leave furniture, clothes & junk behind, but will rip out light fixtures & faucets.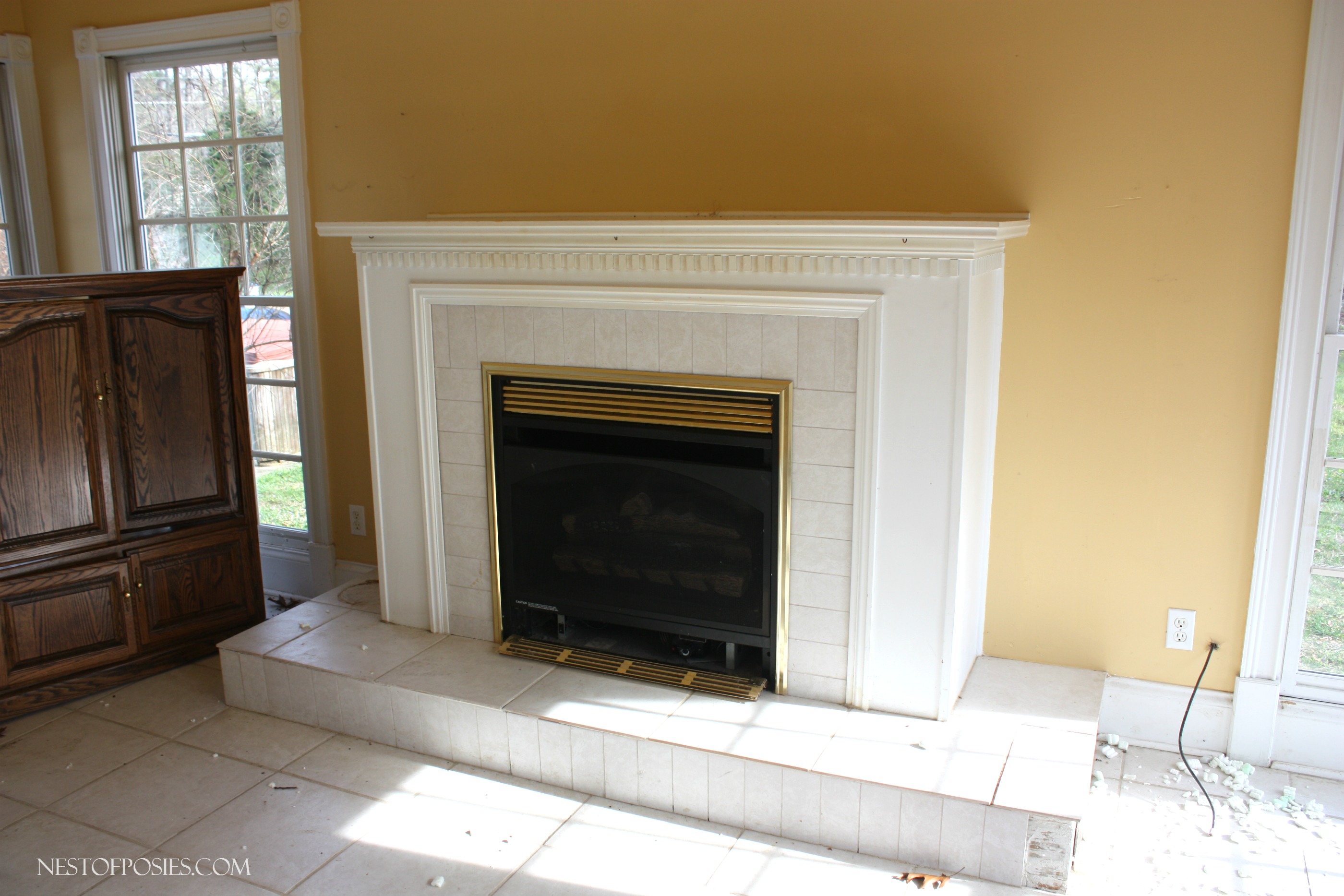 This fireplace is one of my many challenges.  The top part is thick & really stands out when you compare it to a normal fireplace.  We have 2 fireplaces in this house, the other one is a lot more "classic" looking.  This one however, is going to be a challenge to get it looking it's best.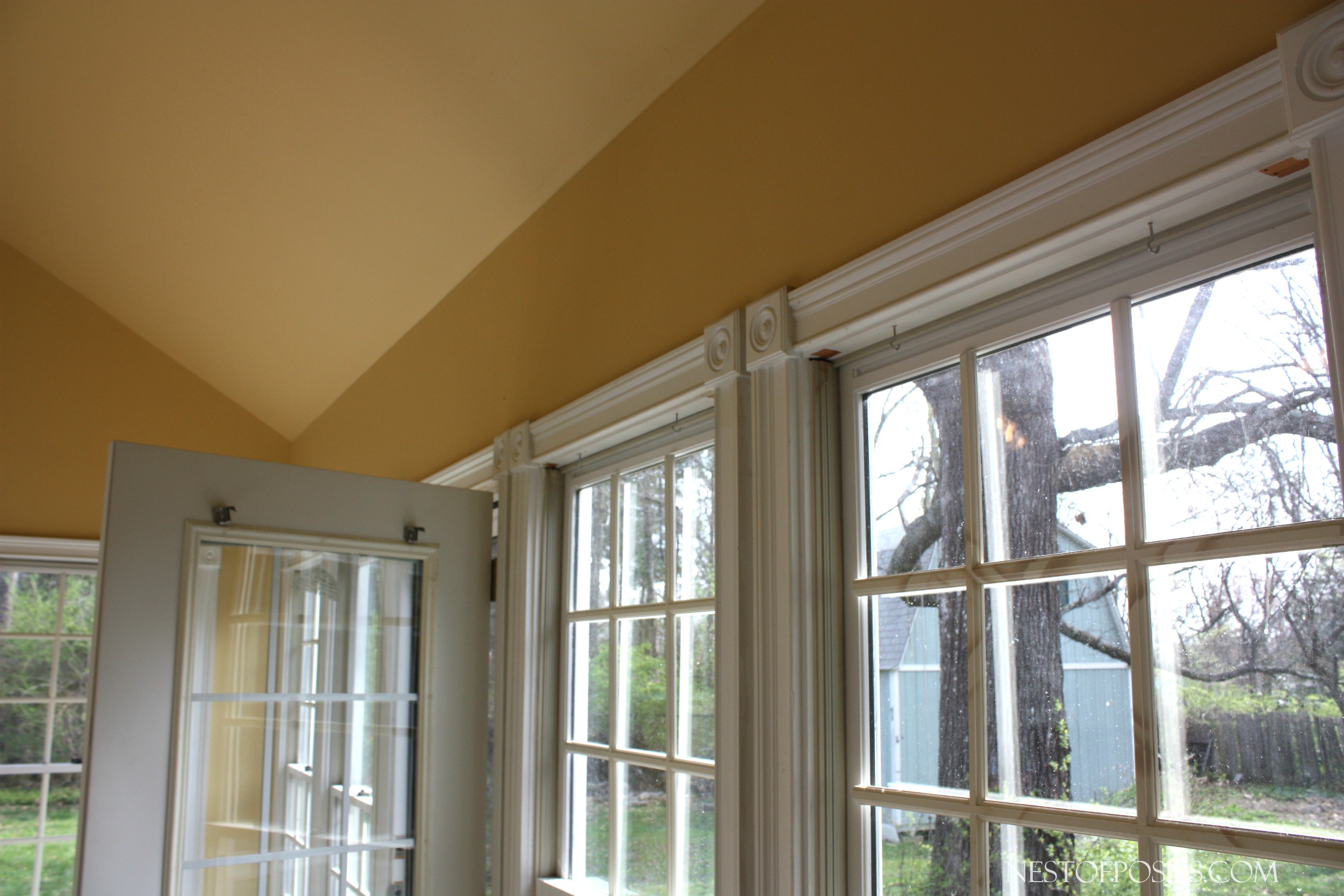 We have 10 large windows in this room, all of which are damaged windows.  They are all wood windows and so beautiful, but unfortunately there's rotting wood somewhere on every window or frame.  So one of our biggest expenses will be to replace all of these lovelies.  Although we can repair some of the damage around the windows with new wood, we will be replacing the windows with vinyl windows for low maintenance so when we grow old & grey we wont have to worry about so much maintenance.
But for the record…we already are growing old & grey over here.  😉
I can't believe I don't have a picture to share of the morning sun coming in through these windows!  It is pure magic!
If you follow me on Instagram or FB then you saw that my husband & I decided to take the "plunge" and order a new Ikea kitchen + appliances.  Their kitchen sale happened to be going on, and we raced to get one ordered, I still can't believe how all the timing worked out for us!  We live about 2 hours away from an Ikea.  I already knew what I wanted as far as the "bones" of the kitchen, but all the special features, organizing and all those fun details that Ikea offers – I had NO CLUE on all of that.  So we spent 8+ hours in the kitchen showroom looking through all those fun details!!!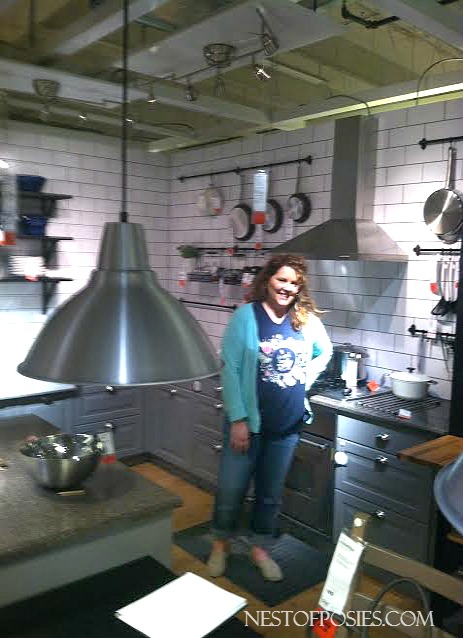 My husband took this photo with his phone & of course, I failed to take any because my main focus was looking through all they had to offer.  This was only our 3rd time to Ikea!!!  Anyways, it was a whirlwind but so fun all at the same time!
We can't wait to move in!!!
P.S.  Even though I really & truly love the grey cabinets, I decided to stick with white.
For more posts on our new home click the links below:
Let's pin together!  I love to pin all sorts of home DIY projects, crafty stuff, recipes & kids stuff!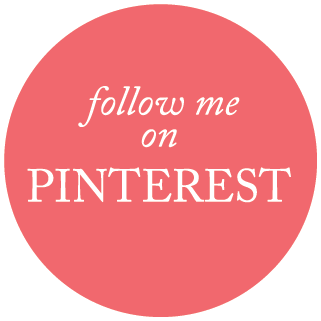 Follow Nest of Posies on Pinterest!