Hello Hello!
Can you believe it's time to start thinking about Mother's & Father's Day???
Me either!
But it's true!!!  The good news is that myself along with several other talented bloggers have created FREE printables for you to use while celebrating your Mom or Dad!   It's a Printable Blog Hop & there's something for everyone no matter their age!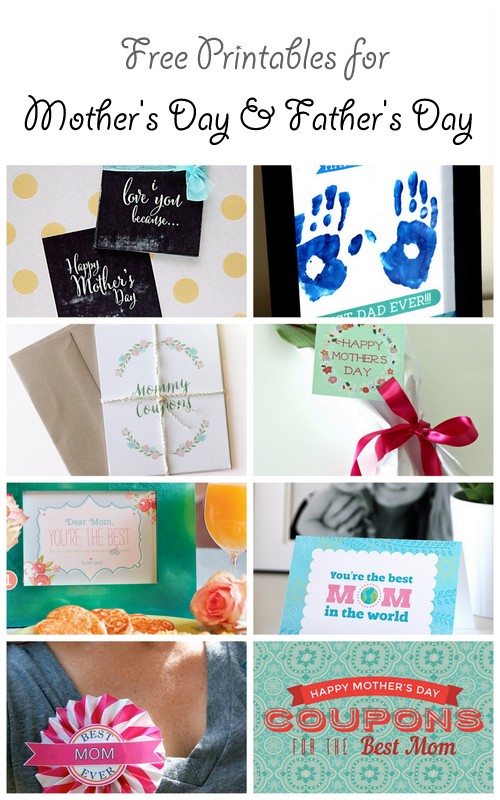 Just click the links below to see all the printables up close or go ahead & download the file while you're visiting the blogs!
Yep, it's that easy!
–Pen n' Paper Flowers
–Catch My Party
–Kori Clark
–Nest of Posies
–Hostess with the Mostess
–Living Locurto
–NoBiggie
–Skip To My Lou
 For my printable, I thought I would create a Mother's Day gift tag that anyone could use whether it be attached to flowers or a gift.  I wanted to keep it simple but very feminine, and something that would coordinate with anything.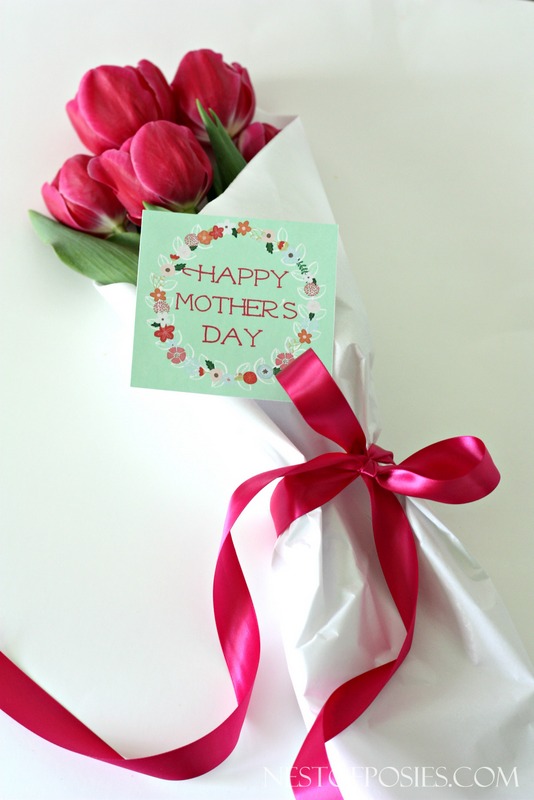 I personally love to give or receive flowers as a gift.  So with my printable you can downsize the file in a photo editing program such as Picasa 3 and make it a gift tag.  All I did, was go into printing options, and you'll see options for a 8×10, 5×7 all the way down to wallet size!  Of course you can do that with anything, not just my printable.  One of the many reasons why I do love the Picasa program, so many options all for free!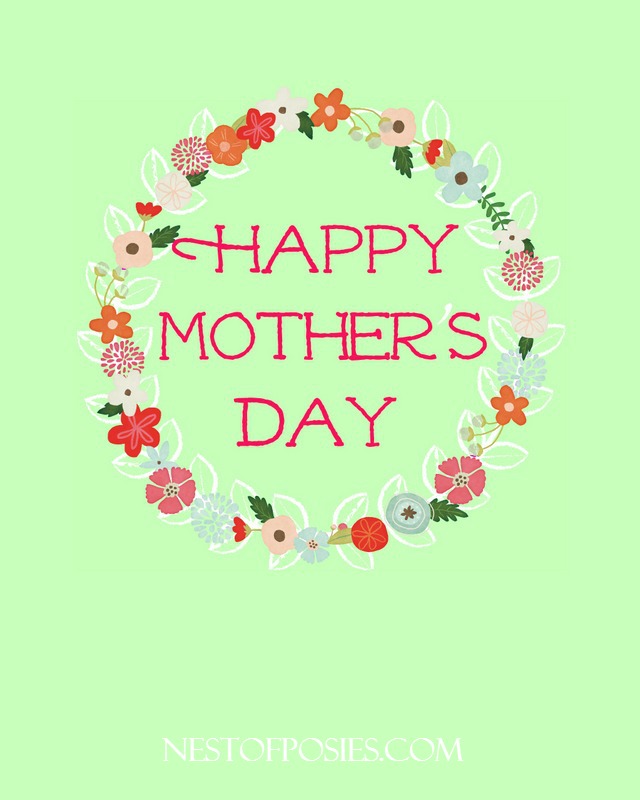 So you could you this printable for a bouquet or even a potted plant!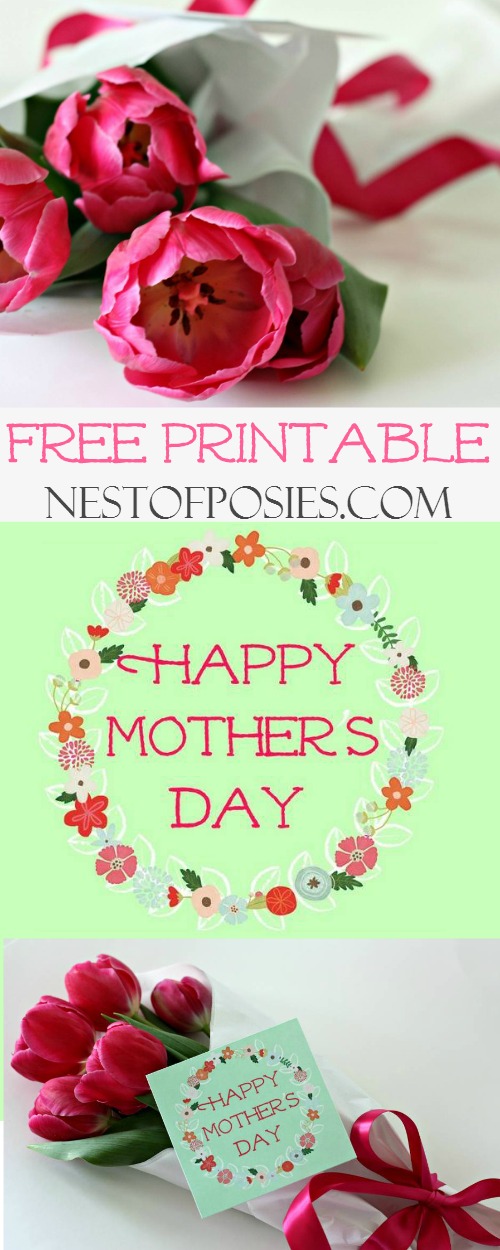 Depending on what you pair the printable with, you will need scissors or a paper cutter, ribbon, a hole punch, tape a skewer stick or paper straws to attach the printable  (if so desired) and tissue paper ~ again if so desired.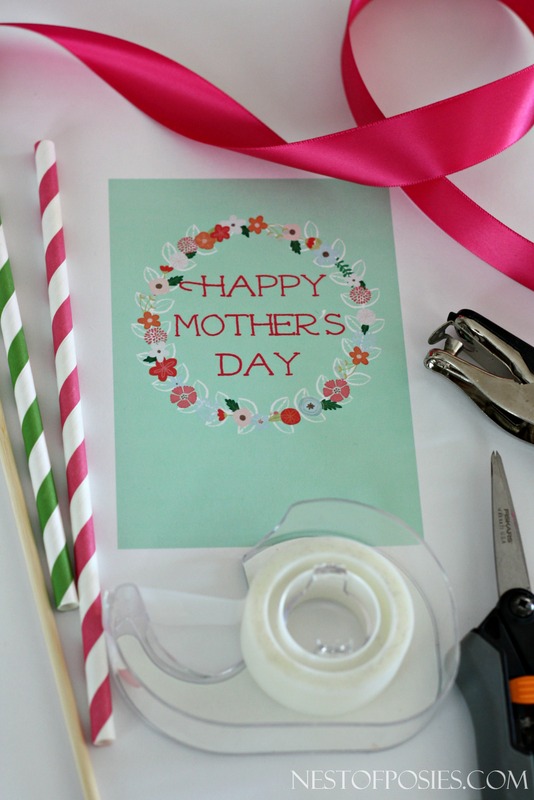 Wrap your flowers in tissue paper, and tie off with your ribbon…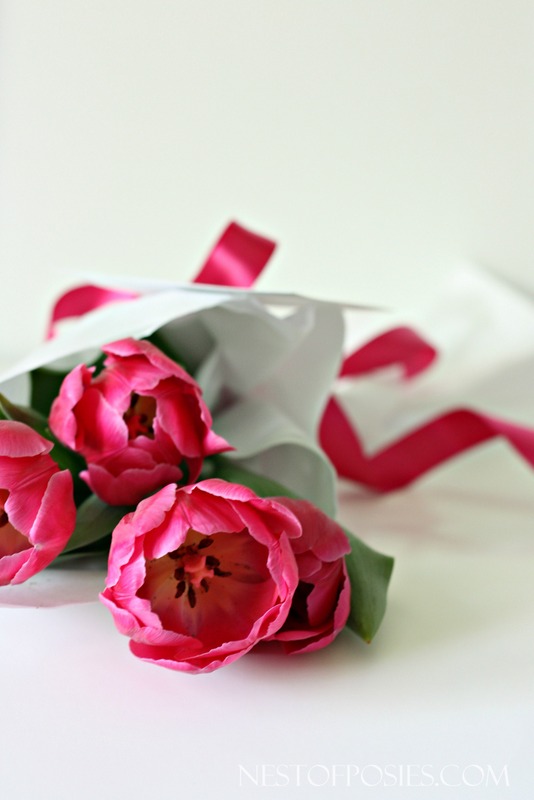 Print out your printable to your desired size…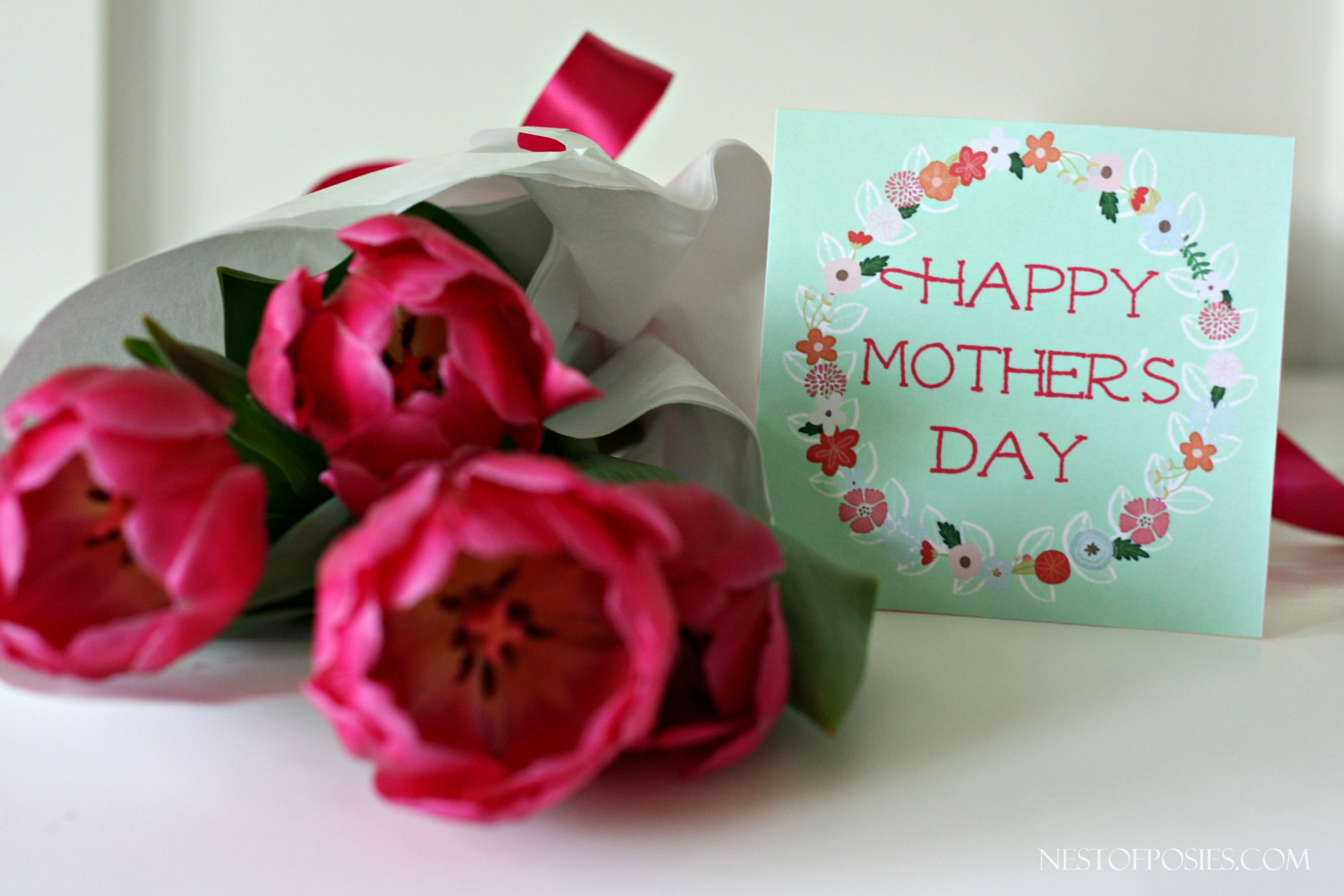 And attach it to your gift or bouquet with a special message on the back.
Easy and so beautiful!
Once again, here are all the beautifully designed printables!  All for free!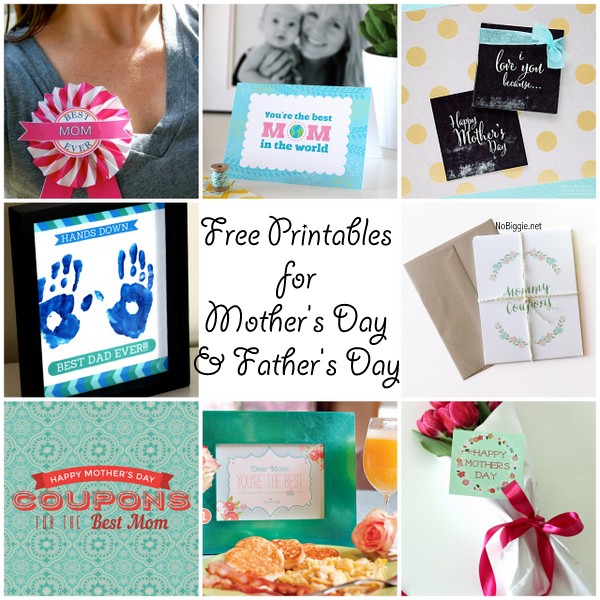 Aren't they all fun???  I know I would LOVE to receive anyone of these!
Below is the downloadable file for my printable.  Just hover over the upper right hand corner to download the file.  I recommend you use white cardstock when printing.