Boost your energy & eat plenty of greens with this Spinach Power Salad.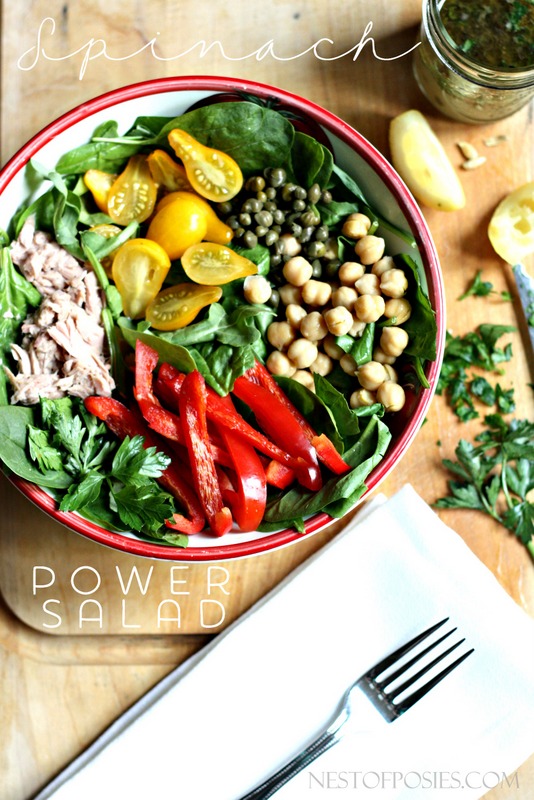 95% of the time I am eating lunch by myself.
Soaking in the peace & quiet of a house that's empty.
However, soon that will all change with Summer at our door step.
Knocking…
I'm almost tempted NOT to answer.  Because I have to admit, I LOVE my quiet & peaceful afternoons.
While on the subject of afternoons, I've been trying to eating a lot more salads for lunch in the hopes to become more healthy and perhaps a few pounds lighter as well.
I call it my Spinach Power Salad for many reasons.  But probably the main reason is that it is FULL of deep dark greens!!!  I feel so much better when I regularly (pun intended ;)) eat greens!
Another reason I enjoy eating salads for lunch is that I don't feel so sluggish!  Carbs are not weighing me down.  I have a lot more energy & am able to get a lot more things done without feeling heavy from extra carbs.  Yes, carbs can give you energy, but they also wear off fast.  They also make me want to take a nap.  And when you have 10 loads of laundry to do – a nap isn't a good thing.
I capitalize on adding extra protein (whether it's by meat, beans…or both) to my salad, and add lots of crunch with fresh veggies.
Ingredients
Spinach Greens
Sliced Red Peppers
2 Tablespoons of Capers
1/4 - 1/2 cup of Garbanzo Beans
Sliced tomatoes - whatever you have on hand
Protein (Tuna, Chicken or some type of Fish)
Fresh Herbs such as Parsley, Dill or Cilantro
Instructions
I enjoy eating salad out of a bowl. So I simply add everything on top of my Spinach that's already inside of the bowl.
I place everything in sections or mix it up - depending on my mood. But typically, I divide it if I'm watching the amount of things I eat.
Use your preferred salad dressing of choice - but I highly recommend a Lemon Vinaigrette with this salad.
https://www.nestofposies-blog.com/2014/05/spinach-power-salad/
I use this recipe for Lemon Vinaigrette and sometime I'll chop up a herb to give it a little bit different texture.
I love the salty-ness from the capers with the tomatoes.  They go together perfectly, in my humble opinion.
 It's a beautiful salad that will keep you moving throughout the day, all while eating healthy & eating lite!
 Let's pin together!  Do you like to pin yummy recipes, DIY or crafty stuff, home decor or fashion???  Me too!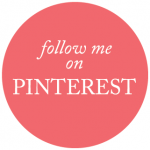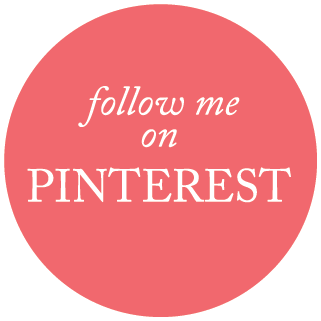 Follow Nest of Posies on Pintererst!