Never in a million years would I have thought that I'd be writing a post about camping.
But I have really learned to like/love camping.
But perhaps I should preface it by saying, that we camp in a RV.  We rent one about 3-4 times a year.
I don't think I could camp in a tent.  More power to those that do.
Some people may call our way of camping "glamping" but either way you look at it, you still have to get everything packed & ready to go for your great camping adventure!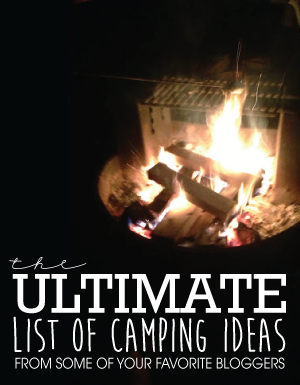 This post happens to be part of a
Camping Ideas Blog Hop
!!!  So please make your way  through all the links listed below for some fun ideas, recipes and tips to help you make your camping adventure FUN and less stressful.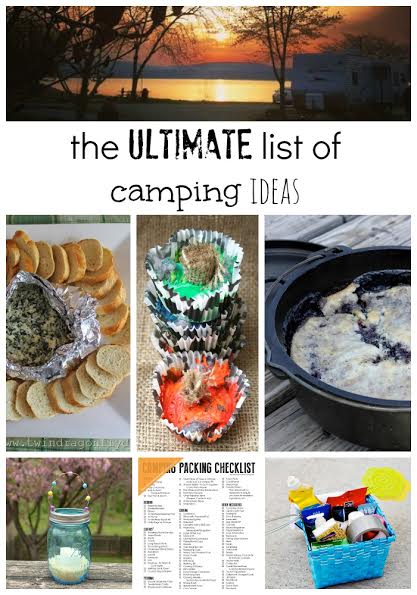 Heather – twin dragonfly designs
Kim  – 733 blog
Kellie (that's me!  ;)) Nest of Posies
Sky – Creative Capital B
Randi – Dukes and Duchesses 
Emily – The Benson Street
Kara – The Joys of Boys
Amy – One Artsy Mama
Angie – Echoes of Laughter
Ginger – Ginger Snap Crafts
Camille – Growing Up Gabel
Emily – Nap Time Creations
One of my most favorite parts about camping is seeing the sunrise with coffee in hand & a camera!  So outside of bring the essentials, please do not forget to bring your camera.  You'll be creating so many new memories with your family and also experiencing life through the great outdoors – so your phone camera or your regular camera is a must to pack!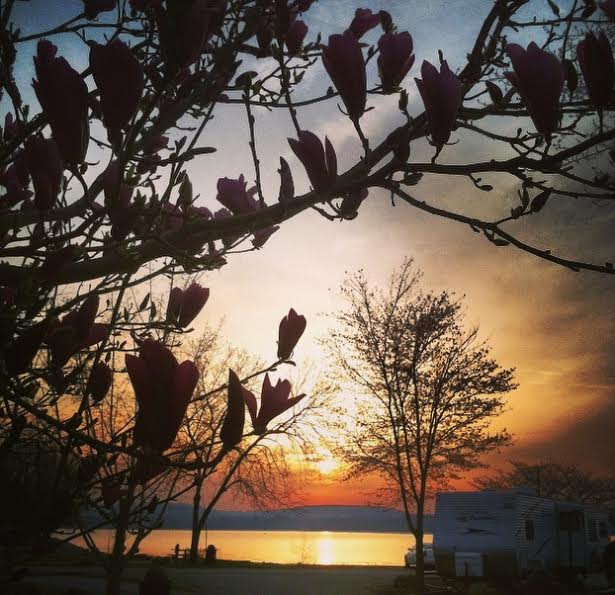 First & foremost, I would have to say that I am no expert when it comes to camping.  But I have learned a few tricks to getting us prepared to head out & go RVing.
*GALLON SIZE zip lock bags will be your BFF on your camping trip.  They get everything together, and they're also good if it happens to rain and things are outside when it starts pouring down rain.  (been there & done that!)
Because you never know…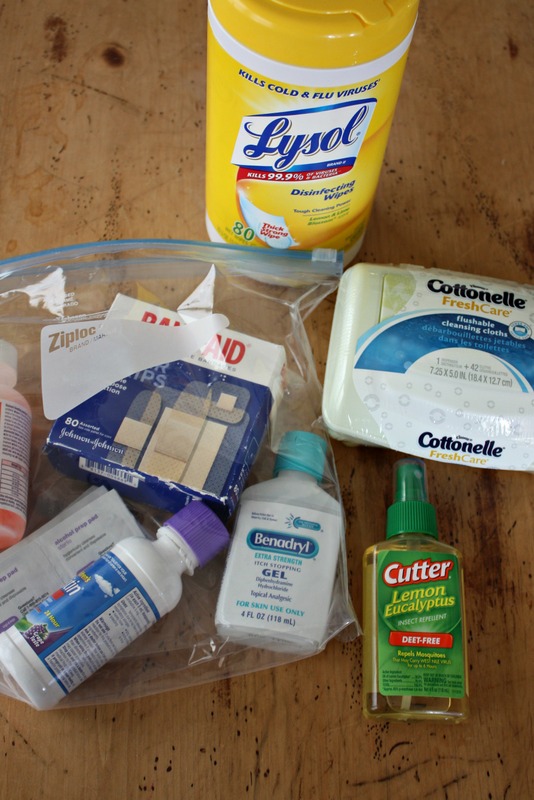 *I cannot stress enough how important it is to bring Benadryl topical AND the Benadryl oral medicine.  Especially if someone gets stung or if an allergy flair up occurs.  You're going to be outdoors – so you never know what you'll be around.
*Bug OFF!!!  Let's just say I am a pale white girl.  Bugs LOVE me.   I don't leave home without this stuff!!!*
Obviously, you would take whatever other medicine your family needs, and what  you think is important, but use the zip lock bags for all of this stuff!  I promise, you'll thank me later!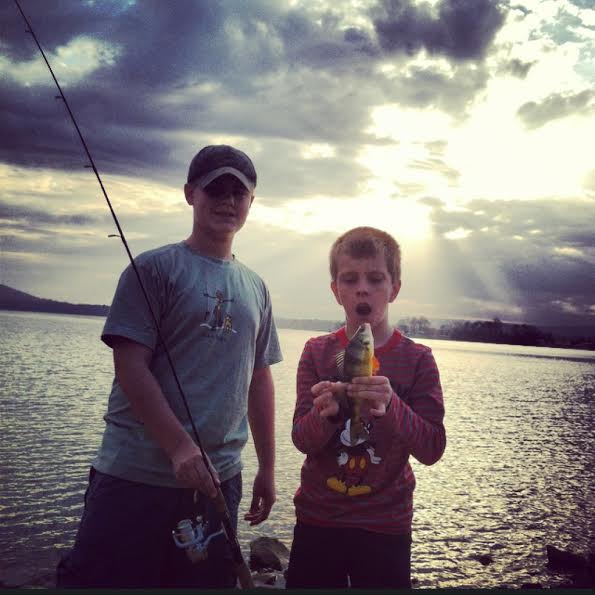 Trust me when I say, that ALL the work is in the prepping when you are planning on going camping!  The more you plan & prepare the more fun you'll have!  Once you've reached your destination there's truly a sense of new found freedom in saying "yes!"  I let my kids play in the dirt, dig for bugs, touch slimy fish, run wild, eat dessert first and let the stay up late.  ~ I LOVE THAT PART OF CAMPING!~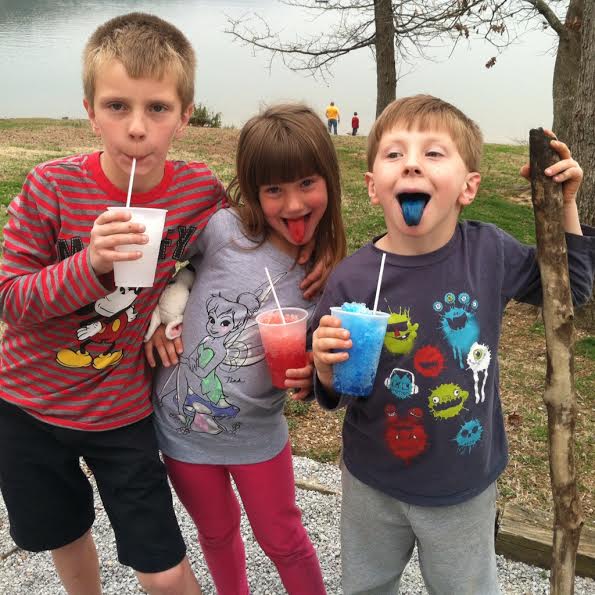 And it's pretty obvious that my kids love that part as well.  I have said it a thousand times, that I hate being a "No" Mom.  When camping you have the freedom of being a "Yes" Mom and I truly love that part most of all.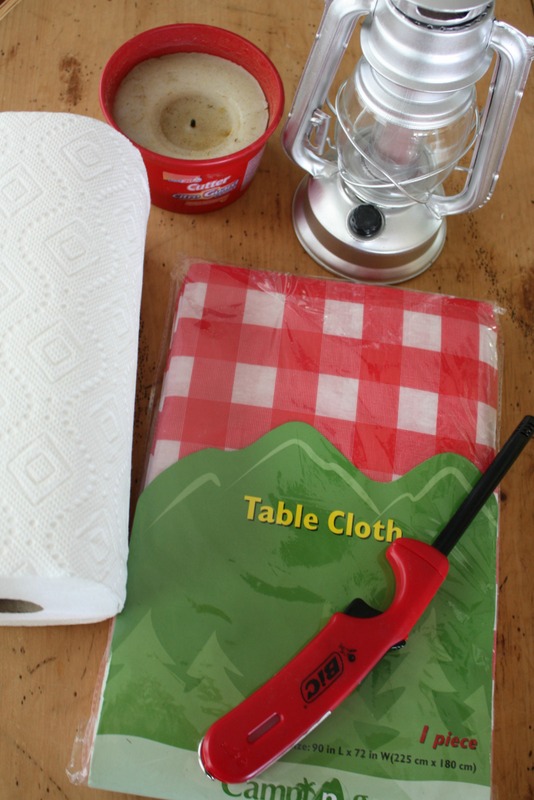 Another thing I always do is head to the Dollar Store before our trip & grab some supplies!  Things will get ruined while camping, it's a given!  So spending a dollar or two – doesn't bother me for needed supplies.
My parents bought each one of my kids a camping lantern at the Dollar General as part of their Christmas presents.  I cannot tell you how much they each love to use their (battery operated) lantern at night.  For only a few dollars, it provides hours of entertainment & many memories!!!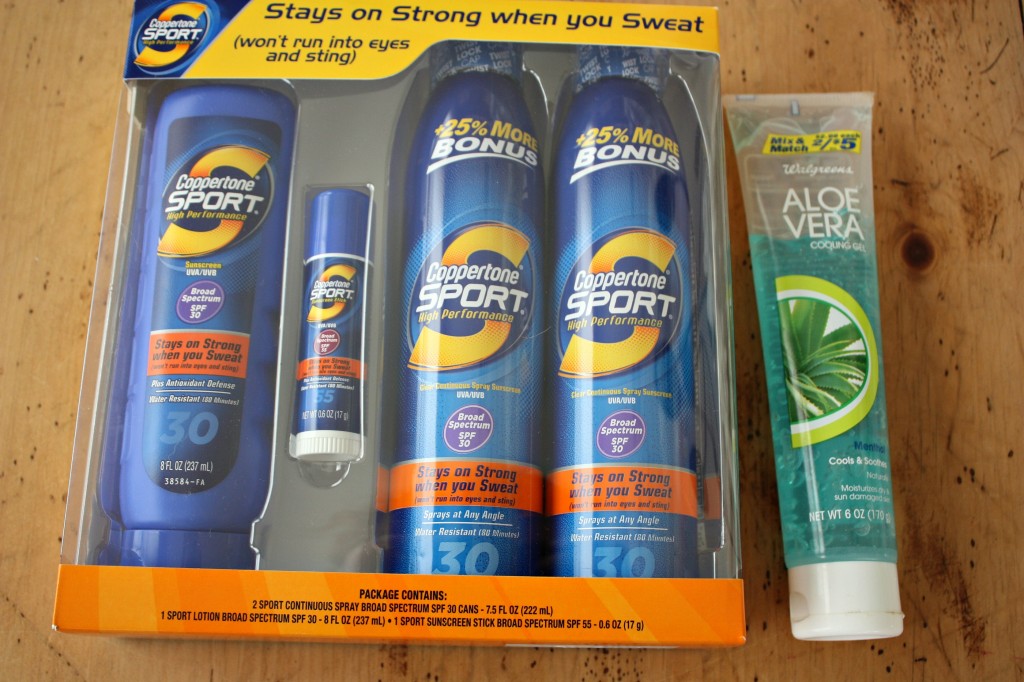 My other tip on packing is SUNSCREEN & ALOE!  Right now, at the time of this post Costco has this entire set of sunscreen for $10.99!  You can't beat that price.  ALOE will help a burn or even help relieve a bug bite.   To get a full list & printable of what to pack – head over to Kim's blog!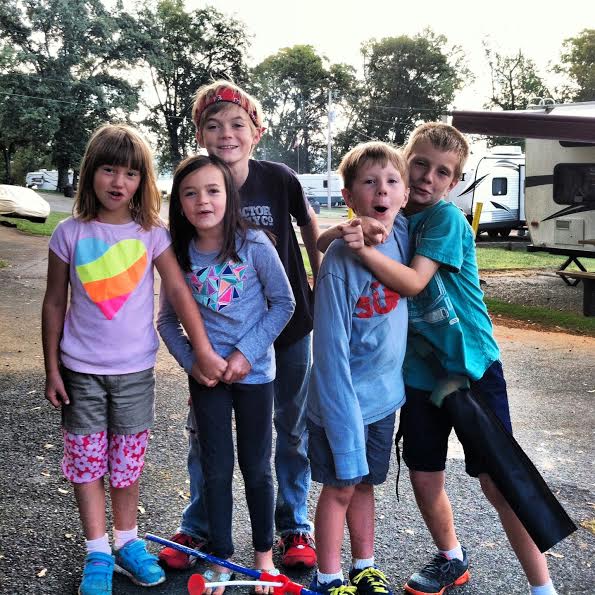 My kids rarely ever match when it comes to clothing & camping.  You'll find you have to improvise on cooler mornings & evenings.  But most of the time I will always pack a long sleeve shirt for them, even in the warmest months.  I don't want to overpack when it comes to camping, but you have to be smart.  Or in my case with my daughter – have her wear her pjs underneath her shorts to be warm. – whatever works, right???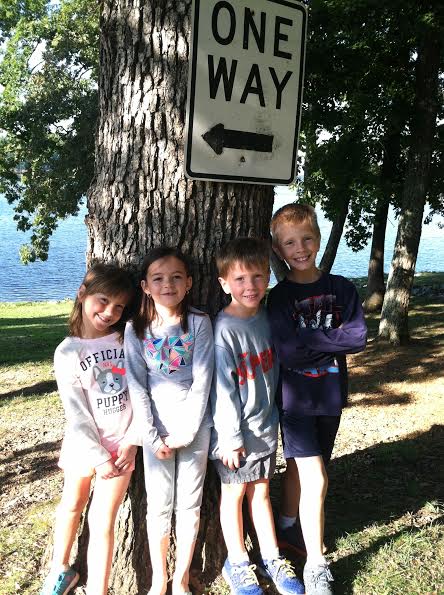 The best memories my kiddos have is probably while we're on vacation or camping.  I truly believe another reason why they remember it so well, is that we were all "in the present" and focused on enjoying the experience in front of us.  All of that is components to awesome memory making ahead!!!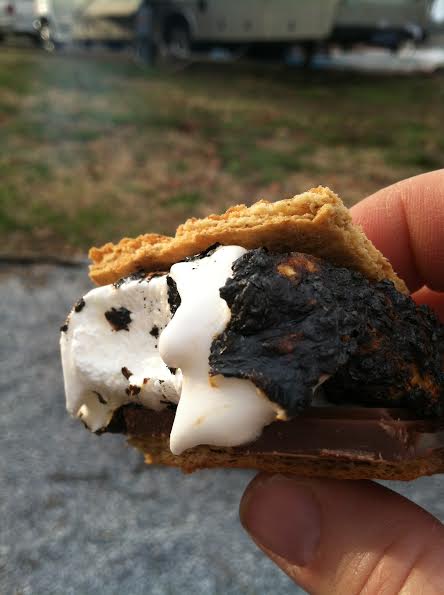 Of course, having a s'more or two while you're making those memories helps a whole lot as well!  😉