Disclosure: This post was sponsored by Warner Bros. Pictures through their partnership with POPSUGAR. While I was compensated by POPSUGAR to write a post about Blended, all opinions are my own.
One of my most favorite duos, Drew Barrymore and Adam Sandler are teaming up yet again for the movie, Blended coming to theaters May 23!  I have been able to watch the trailer and I truly cannot wait to see this film!  The movie centers around a single mom & a single dad that end up going to the same place for vacation along with their kids.  As I am sure you can imagine, the 2 separate families are in for all sorts of adventures and laughs together!
Which brings me to my tips on packing for a vacation.  I absolutely LOVE planning outfits!
Back in the day, I used to do it for a living!
So yes, I played with clothes to bring home the bacon!
Packing & planning is one of my favorite things about taking a trip.  But let's face it as a Mom, you are also responsible for packing for all the other family members, and probably the Dad too.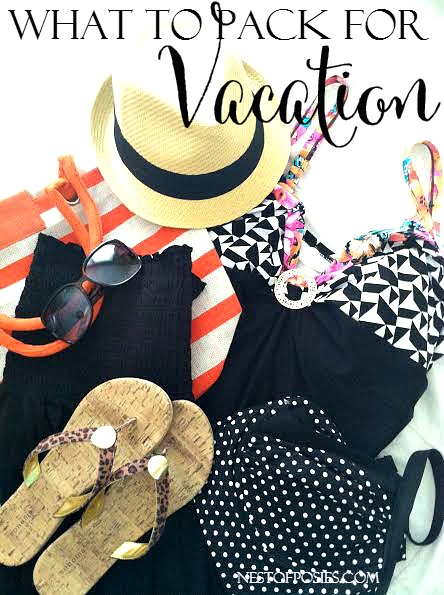 When packing & planning for myself, what I typically do is take quick photos of outfits that I have started planning or have put together in my head.  Basically I try to think things through before all the madness sets in the day before you leave!
*Because you never know how it's going to look together until you try it on or take a photo of it!
*Also, by taking a photo you can refer back to how you planned it, and can get ready in a hurry while on vacation!
Bathing Suits & cover ups!
*If you're headed to the beach or going on a cruise, you should really consider investing in some good bathing suits and cover ups.  I always pack at least 2 bathing suits and 3-4 cover ups, especially if you are vacationing in humid climate.  Because wet bathing suits take a lot longer to dry when in humid weather.  Trust me I know!!!  And who wants to do laundry while on vacation???  I avoid any & all underwire bathing suits!!!  Because without fail the underwire starts poking through the bathing suit.  Bathing suits are expensive enough without falling apart on you before the end of the season!  You want a worry free bathing suits for sure!
*Cover ups!  You will find that if you are going to a "water" destination that you'll be spending most of your time in bathing suits & cover ups.  I have purchased cover ups by way of the the lingerie department (a black knit night gown) a maxi dress, and of course the average cover up that you can find in bathing suit section.
A Hat!  Please, for UV protection alone, bring a hat.  One that is big enough to cover but easy to pack!  Bonus:  it will cover up your wind blown beach hair in a heart beat!
*Flops!  Bring 3 pair at least.  One for the beach or pool, one to wear touring around the town, and another pair as a back up plan.  Plus they're so easy to pack!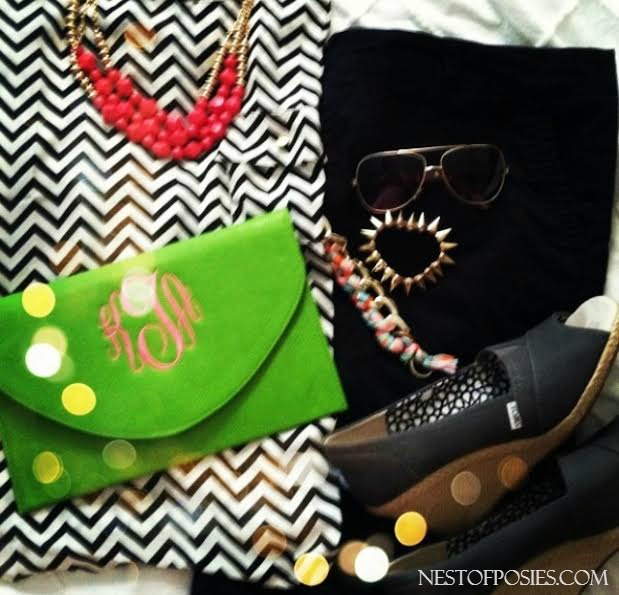 Outfit Planning!
*Tops!  Printed, stripe, floral, solid – you name it, bring it!  What ever you feel comfortable in.  If you wear tank tops bring those too.  I personally love tunic tops.  You can wear them anywhere or for anything!
*Bottoms!  As in skirts, shorts, capris or jeans!  Typically I only wear solid bottom pieces.  If you're a curvy girl like me, you understand.  Also by only packing solid color bottoms you will be able to mix & match your tops to create outfits with ease.  Of course, I love printed bottoms pieces, but when you are trying to pack light, go for the solid pieces!  It saves you room & allows you to interchange your outfits much easier!
Shoes!  Flops & wedges for me, always.  Tennis shoes if you plan on exercising or walking a lot.  But really that should cover you from start to finish!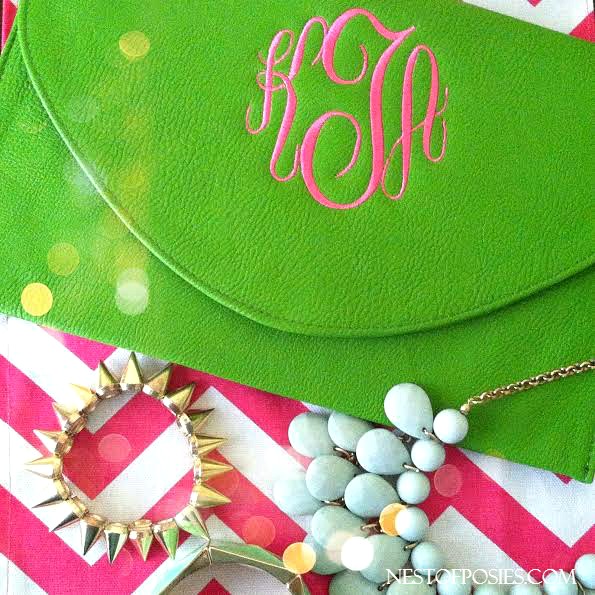 Accessories!!!
*Accessory planning can be really challenging if you don't think things through.  For purses, I only bring 2 purses when we go on vacation.  A large tote bag (carry all) and a clutch to bring to dinner.  I also experiment with color when it comes to accessories.
*Jewelry!  I tend to always bring key classic pieces (hoops, turquoise & gold bracelets) while on vacation and mix in a few fun trendy pieces as well.  Again, I'll experiment with color on necklaces & bracelets to make my outfit pop!  But I will only bring a few key pieces to make my packing more streamline!
Trying to pack can be stressful, so count out your days & outfits.  See what can mix & match and go with a plan to only bring those pieces that will blend together.
So do you want to see the fun trailer for the movie Blended???
I love Barrymore & Sandler's funny chemistry!  I can't wait to see it in the theaters!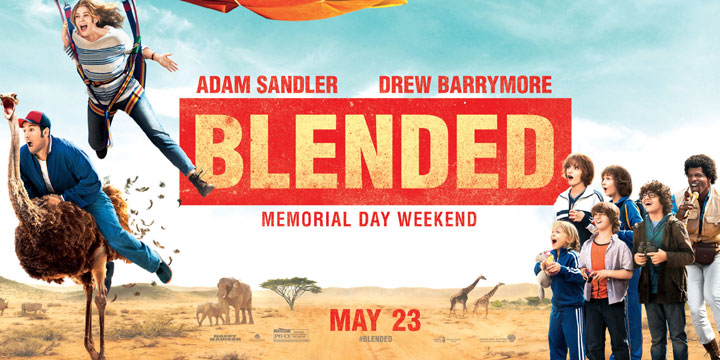 Follow all the buzz about Blended!
Facebook::Twitter::Tumblr ::YouTube