Truth be told, I really don't know what came over me.  Me???  Create a printable for a wedding reception or bridal shower?
All I can say, is never say never…
You see, I once had 2 friends that truly were Bridezillas.   I had to deal with them at THE SAME TIME  for months!  Because, of course they planned their weddings just a month apart.  Each one was trying to out do the other, and it was nothing but pure drama.  D R A M A.  If something didn't go their way – oh have mercy on our souls!!!
Every.single.night. I was on the phone with them.  I would have one on hold while I clicked over to the other one on call waiting…such drama.
I swore I would never have a formal wedding after I had to deal with them.  Never.
And I didn't.
I didn't plan one.single.thing. for my wedding.  It was at a dear friend's house, and she did everything for us.  Because I literally got physically sick at the thought of dealing with any wedding issues because of my 2 former friends.
And you know what???  It was the most magical and perfect day!
And I didn't plan a thing – I promise!
Okay – enough about all of that.  Thankfully years have passed now – and after a lot of counseling (kidding – kinda…) I had an idea to make these fun cupcake, treat or drink toppers for a wedding or bridal shower.
I honestly L O V E how they turned out!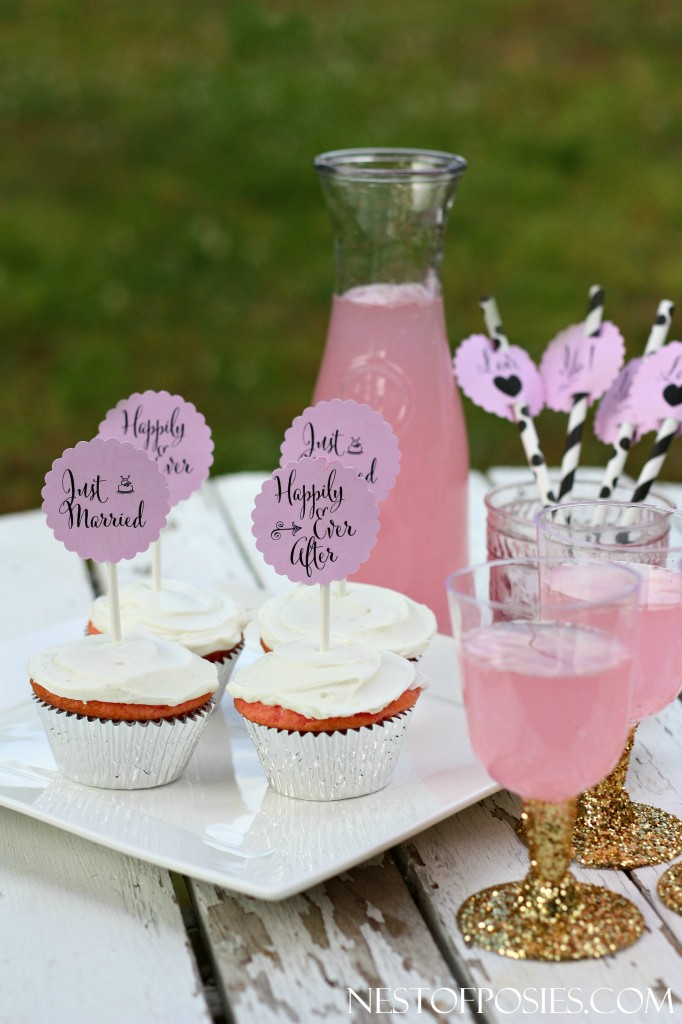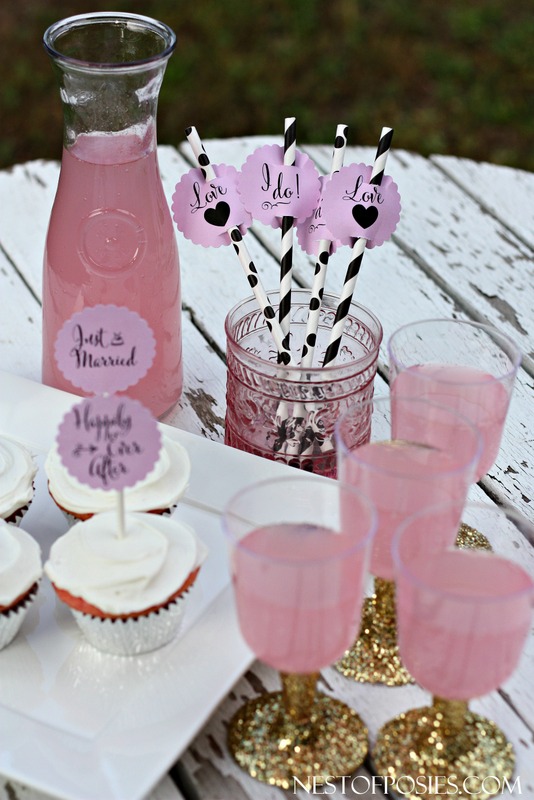 You can mix them up – anyway you want.  That's the beauty of these printable toppers.   No rules!  No drama!  Painless!
Just pretty & FREE!

Whether you're hosting a bridal shower or are the bride to be, I wish you all the luck in the world!!!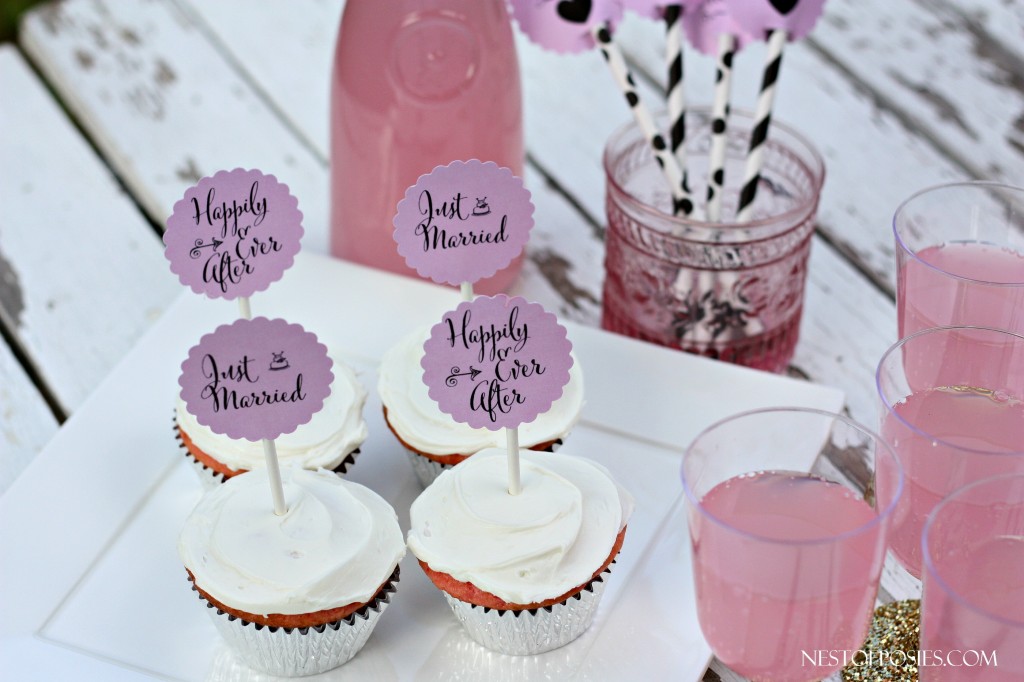 If you want to know how I made these DIY Glitter Party Cups (pictured below) click here.  Aren't they the funnest thing ever???
Who says weddings or shower prep can't be fun???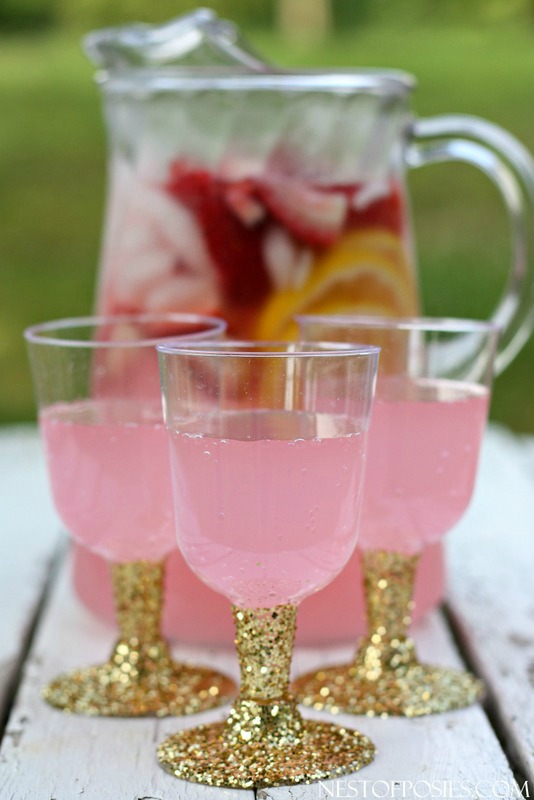 I highly recommend using heavy paper stock when printing out these topper tags.  I used something similar to this 2 inch scalloped hole punch and it worked like a charm.
This printable is for personal use only.  If you try to resale it, I will hunt you down like a mean Bridezilla!!!  (kidding…kinda…)
Let's pin together!  Do you like to pin crafty things, yummy recipes, home decor???  Me too!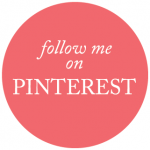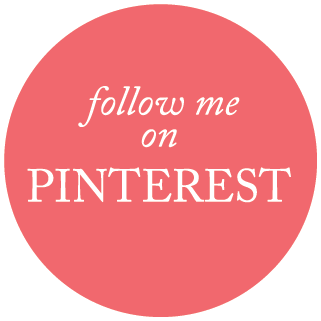 Follow Nest of Posies on Pinterest!
*this post contains one affiliate link*