This 30 day Get Picky Challenge and this post is sponsored by FiberChoice.
Truth:  I was doing great and eating right before Summer.  I was focused, determined, felt great and actually starting seeing some results in my healthier eating habits.
More truths:  Summer happened and life happened.  We're in the middle of buying & selling our home and I honestly can't remember a Summer that's been busier.  Well, perhaps the Summer I had the twins was a tad busier 😉 but this Summer has been insane.
You'll rarely hear me give excuses or do the blame game about my life because I'm just not that kind of person, nor do I have anyone to blame other than myself for my own choices.  So, let's just say the past month and a half we've been eating extremely unhealthy.  Add vacation right before all the craziness started happening with 2 houses and you have me – gaining back my weight at a record speed, feeling more bloated than ever and hating myself for it.
That's where FiberChoice comes into play.  They reached out to me this Summer to see if I would be interested in doing a (sponsored) but REAL 30 day Picky Challenge with their fiber supplements.  I honestly, felt uneasy about saying "yes" – I mean, who wants to talk about fiber for heaven sakes on their blog.  But I started thinking…
life happens…
being 44 years old with 3 young kids, definitely happens…
everyone needs fiber for their health and well being…
it would only help me, not hurt me…
so…
W H Y  N O T ? ? ?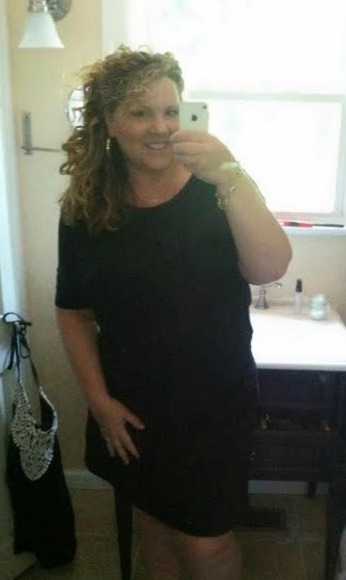 Here's a real life selfie (messy bathroom included) of me a couple weeks ago.  I currently feel somewhat confident wearing black & black only.  Because we all know that black is the magical color to help everyone feel slimmer.  It helps conceal my fast food meals and my bloated tummy from eating way too many over processed meals.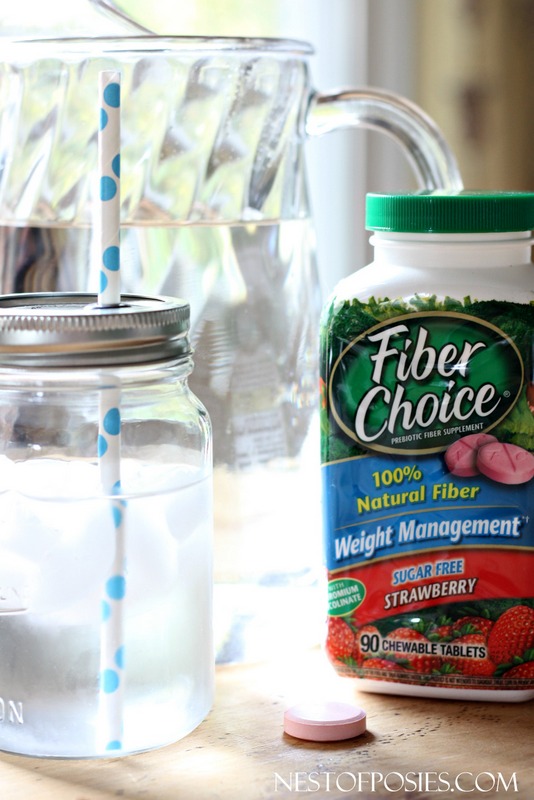 As you all know Fiber plays a large roll in our overall health, by helping to maintain and support our digestive tract by keeping food moving through our system.
Fiber Choice® products contain 100% soluble natural fiber to help support the immune system, digestive tract and overall health and regularity, and may be taken every day as part of an ongoing effort to live a healthier life.
Fiber Choice supplements come in five formulas: Fiber Choice® chewable tablets; Fiber Choice® Fruity Bites; Fiber Choice® Weight Management; Fiber Choice® Plus Calcium and Fiber Choice® Plus Antioxidants.
>For the challenge, I picked the Fiber Choice Weight Management Supplements to try.<
 When used as part of a healthy diet along with exercising FiberChoice can help curb cravings.  Any of the above formulas can be found at any of your grocery, drug or big box stores.
I personally know myself, once school gets started back up (less than 2 weeks!) I tend to go back to planned meals, healthier choices and a great routine for myself.  HOWEVER, this Summer & Fall will be different.  I don't want to regain everything I had lost during the Spring.  I need help for the days when I can't plan so well.  I want to feel full of energy + be AND feel healthy.  I know this 30 day Picky Challenge is exactly what I need to help me gain my healthier lifestyle and choices back!
This is part 1 of a sponsored post campaign written by me on behalf of FiberChoice.  I received product and compensation for this post, all opinions are 100% my own.