Are you all getting yourself ready & pumped for the Back to School routine???
Me, either!  Don't get me wrong, I love a routine.  I really do.
But I love the casual mornings and I do not miss the rat race at all.
We are truly a big breakfast household!  We've always been that way.  Plug in the beginning of the new school year, and it can get rather tricky to have a good breakfast on the table.   But have no fear, I have some fun ideas listed/linked in this post!  All of these recipes that are linked are ones that hopefully you can make ahead of time, or have very little prep work in the morning.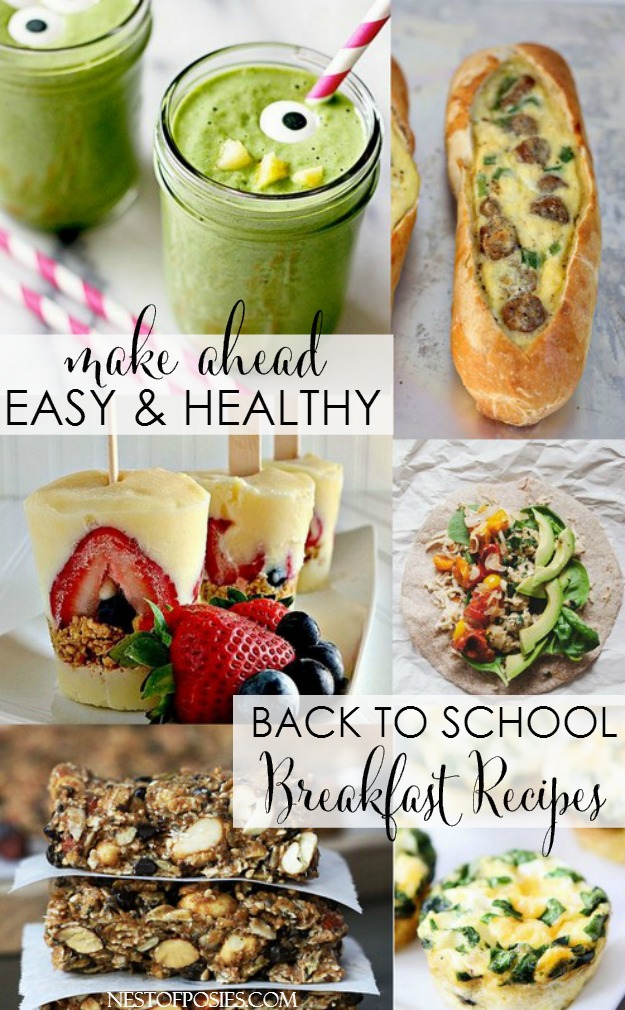 Now don't get me wrong…I will still be peeling back the foil yogurt lid occasionally to place in front of the kids if we're running late, and "Leggo my Eggo" will definitely still be said around this house but I do love to make breakfast fun and healthy, 
if I can!  
My main goals in the morning are protein & good carbs.  Sure, there might be some added sugar here & there but I truly focus on protein first, and then carbs.  Even if I have homemade muffins for them in the morning, I will always pair it with either Greek yogurt, eggs or a smoothie filled with protein.  But in my mind, I feel like I'm winning if I have a breakfast for them that is half homemade and half prepackaged.
Hopefully, you'll find something listed below for the picky eaters all the way through to the starving teenagers!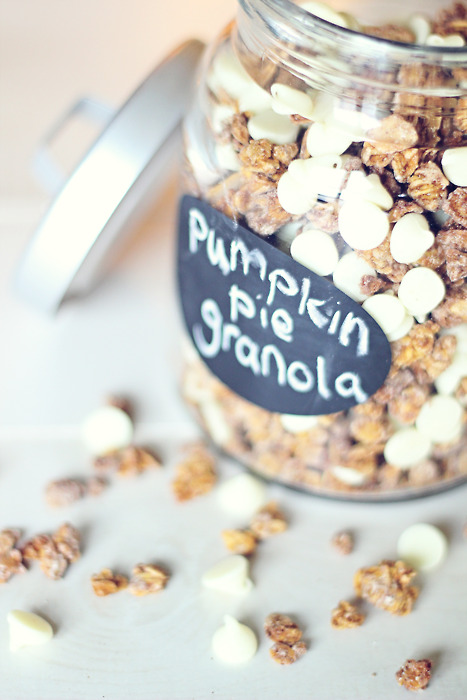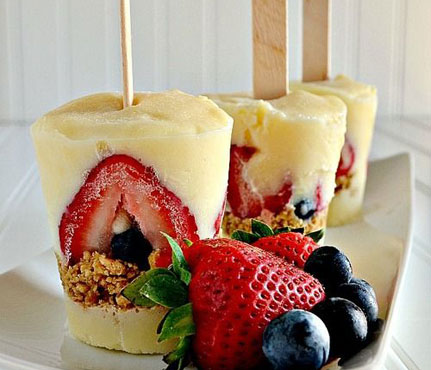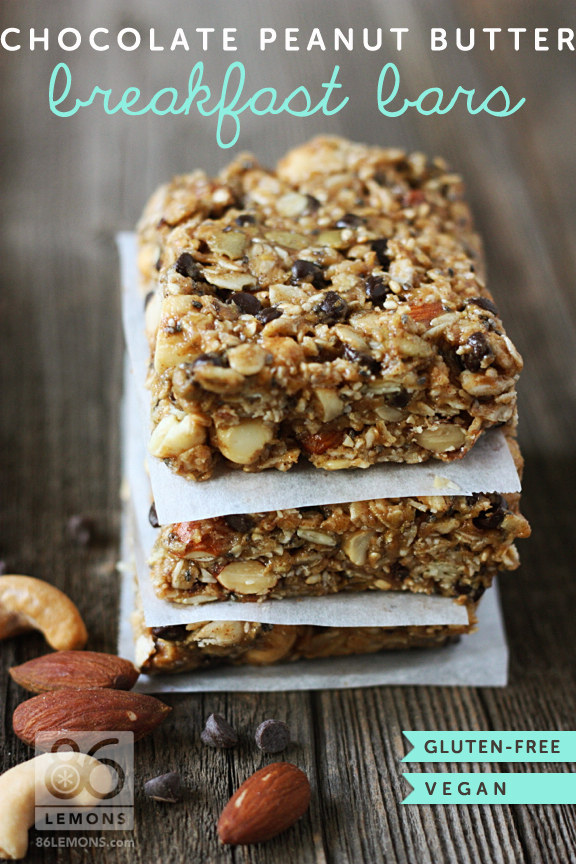 Chocolate Peanut Butter Breakfast Bars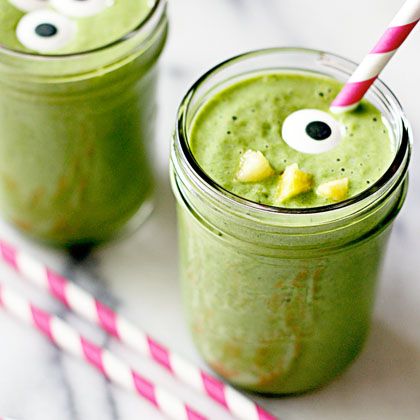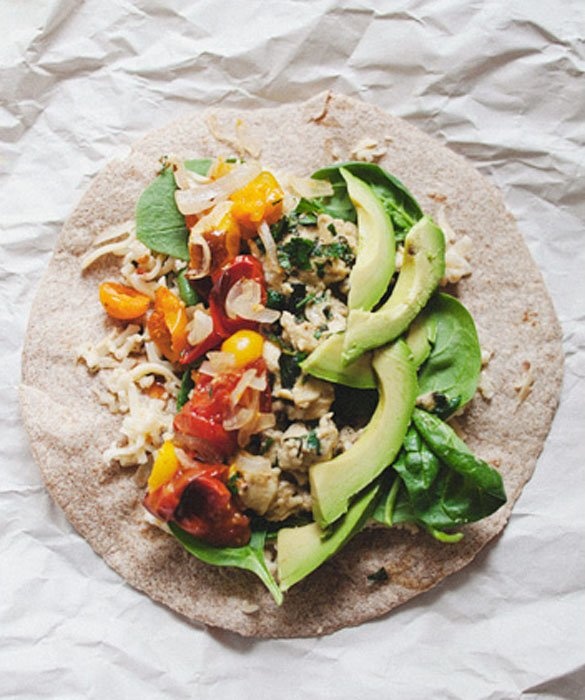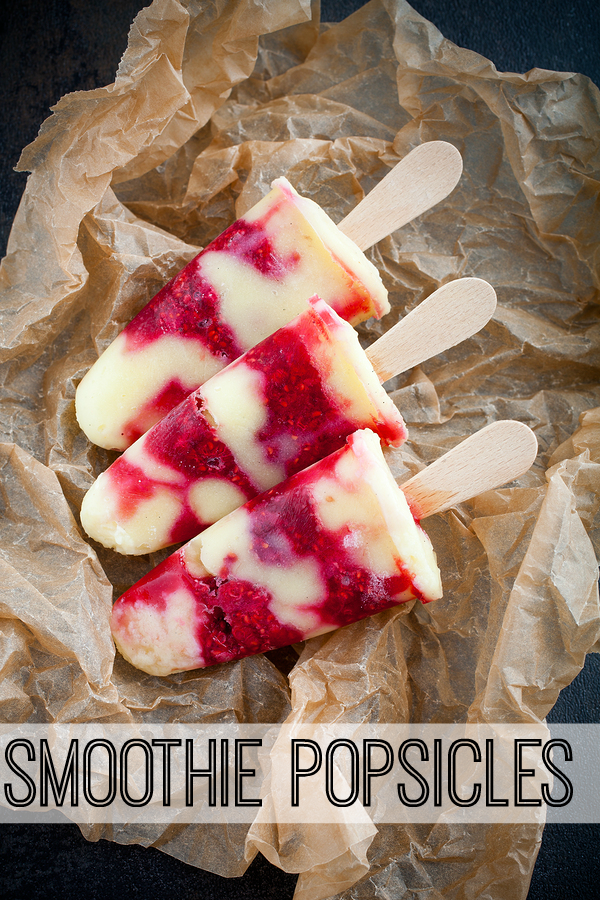 Smoothie Popsicles for Breakfast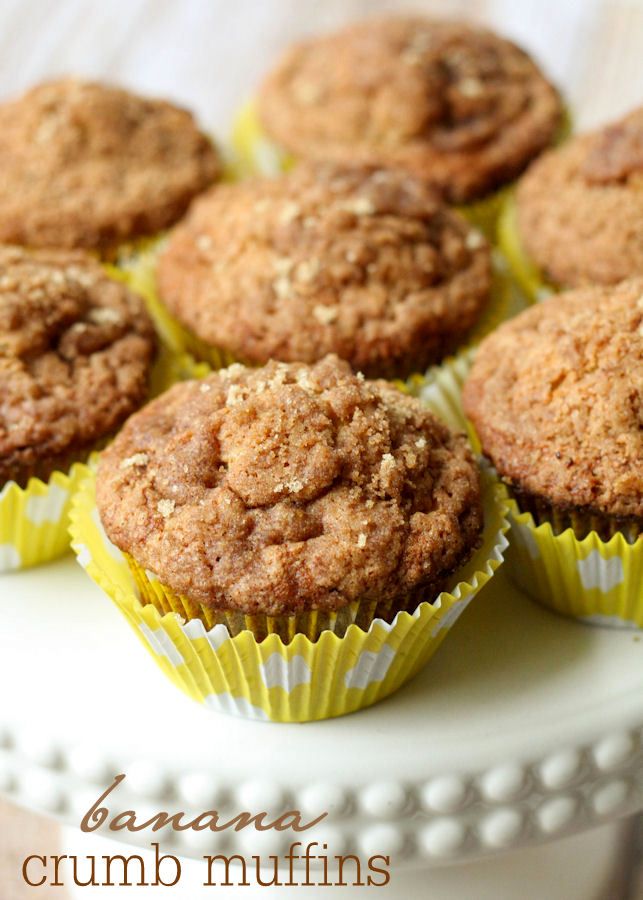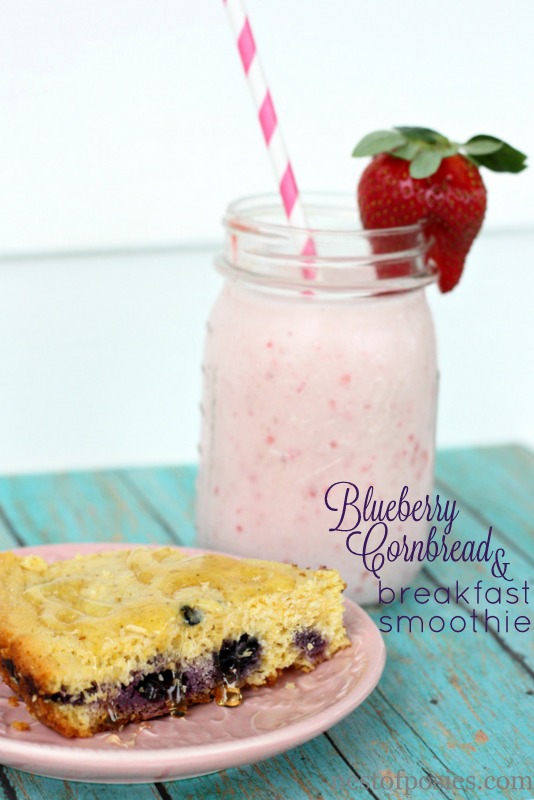 Blueberry Cornbread & PB&J Breakfast Smoothie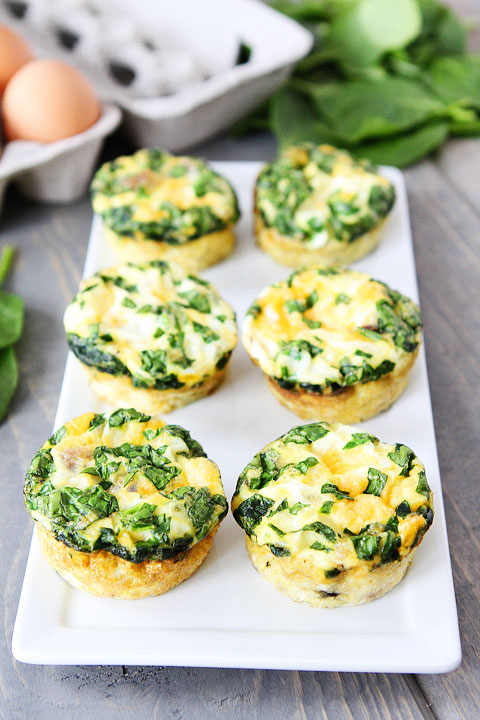 Egg Muffins with Sauage, Spinach and Cheese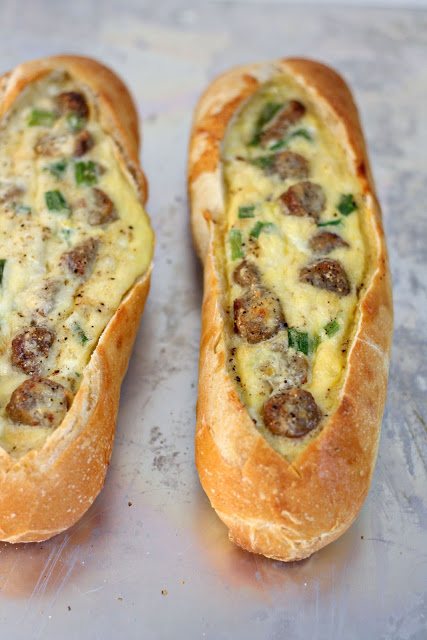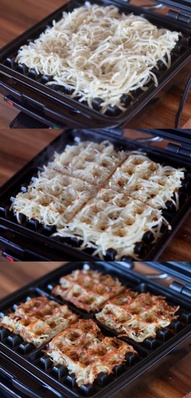 Hash Browns in a waffle iron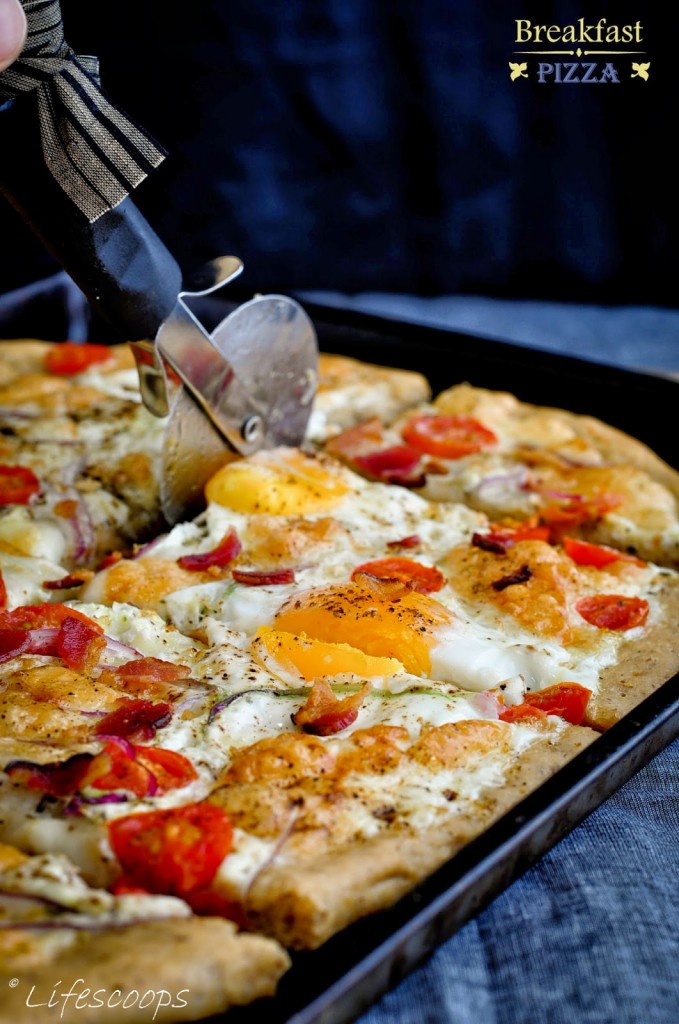 Breakfast Pizza with Eggs and Bacon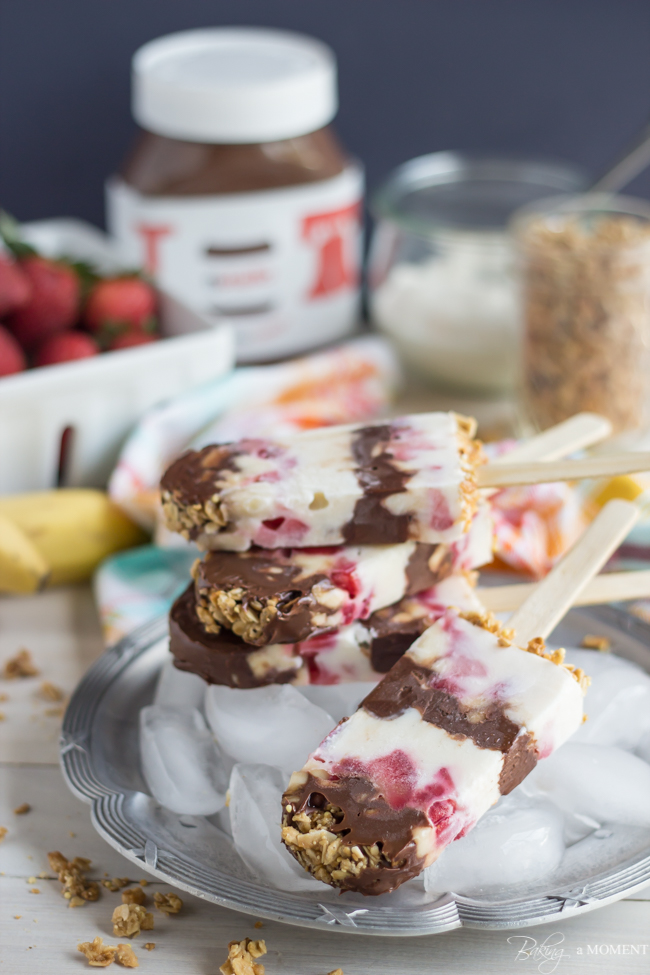 Nutella Yogurt Parfait Breakfast Popsicles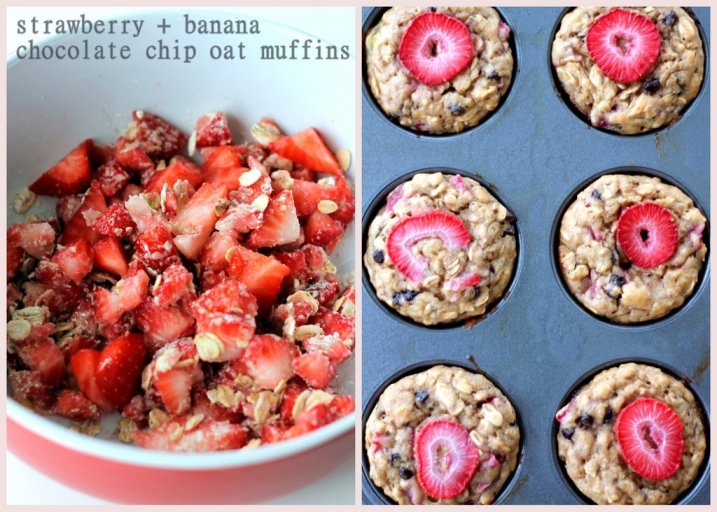 Strawberry Yogurt Chocolate Chip Oat Muffins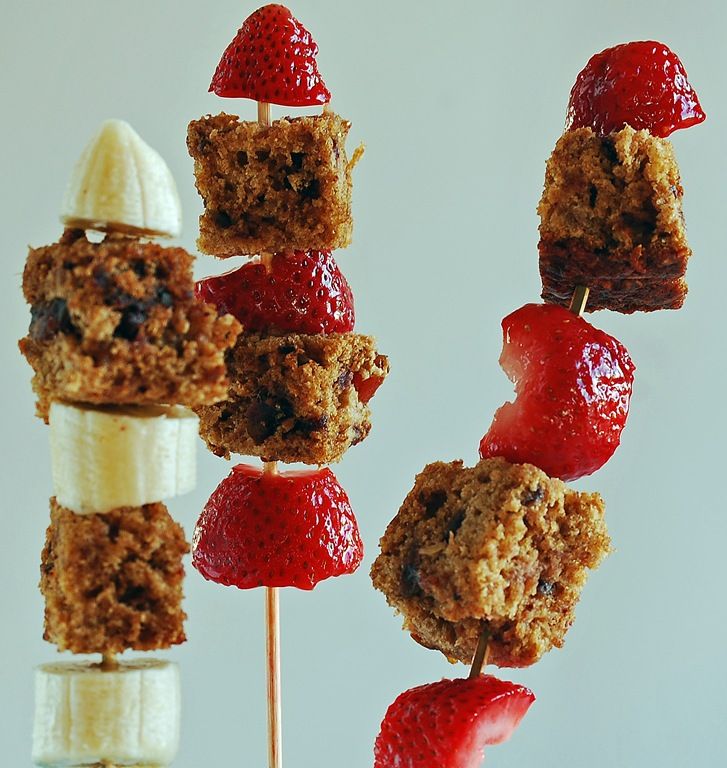 Breakfast Bread and Fruit Kabobs
Now, obviously the frozen popsicles may not work later in the year when it's cooler, but around here it's still really hot & humid for the first couple of months of school.  I started giving my kids Greek yogurt popsicles for breakfast last year along with a muffin, and they truly thought I was "Mother of the Year!"
Far be it for me to lose my title of "Mother of the Year!"
So I cannot wait to try these recipes I found and linked above!  All the baking dishes such as the breakfast pizza or muffins can all be made the day before & reheated for a quick & healthy breakfast.
Lastly, I would like to say ~ Good luck to all you Mamas out there with this Back to School season of life we are in.  Remember, I am here for you doing it all with you.  Raising my strong cup of coffee, toasting a successful school year ahead.
"May we all look incredibly smart as Moms while helping with all the school projects, costume making, science experimental projects, mathematical equations, spelling quizzes and history homework while making dinner.  And please dear Lord, may the mothers at the school drop off lanes forgive me for the way I look in the morning."
xoxo