Can you believe it's that time again for Back to School?
There's something I love about walking through the back to school section in Target!  It makes me happy!
Truth:  I was really scared this Summer about the kids being home and how crazy our life was going to be…but we have had a great Summer.  I'm sad to see it come to an end.
More truth:  This Mama loves a routine!!!  Also…with the kids headed back to school it means I can finally tackle some big projects for our home!
I had an idea to make Back to School stickers for the kids' lunch boxes and school supplies.  In bright fun colors.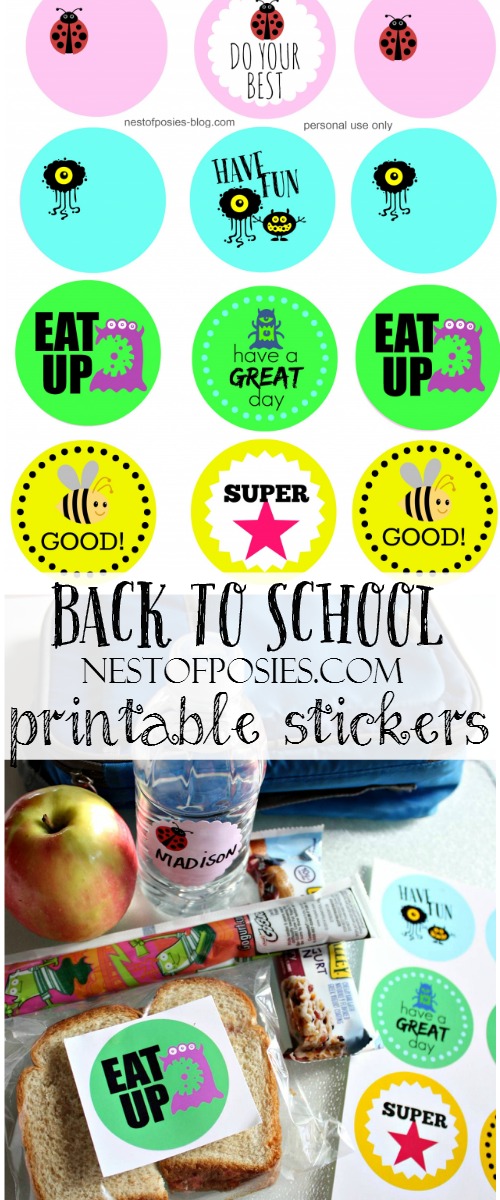 You know, because sometimes stickers can make the world go round when you're in elementary school!!!  You can find plain white sheets of sticker paper at your office supply store, or you can buy them online – here.
I used a combination of all the below to cut these stickers out:
scissors
a paper punch
paper cutter
They can also be printed out using white card stock.  So the choice is totally up to you!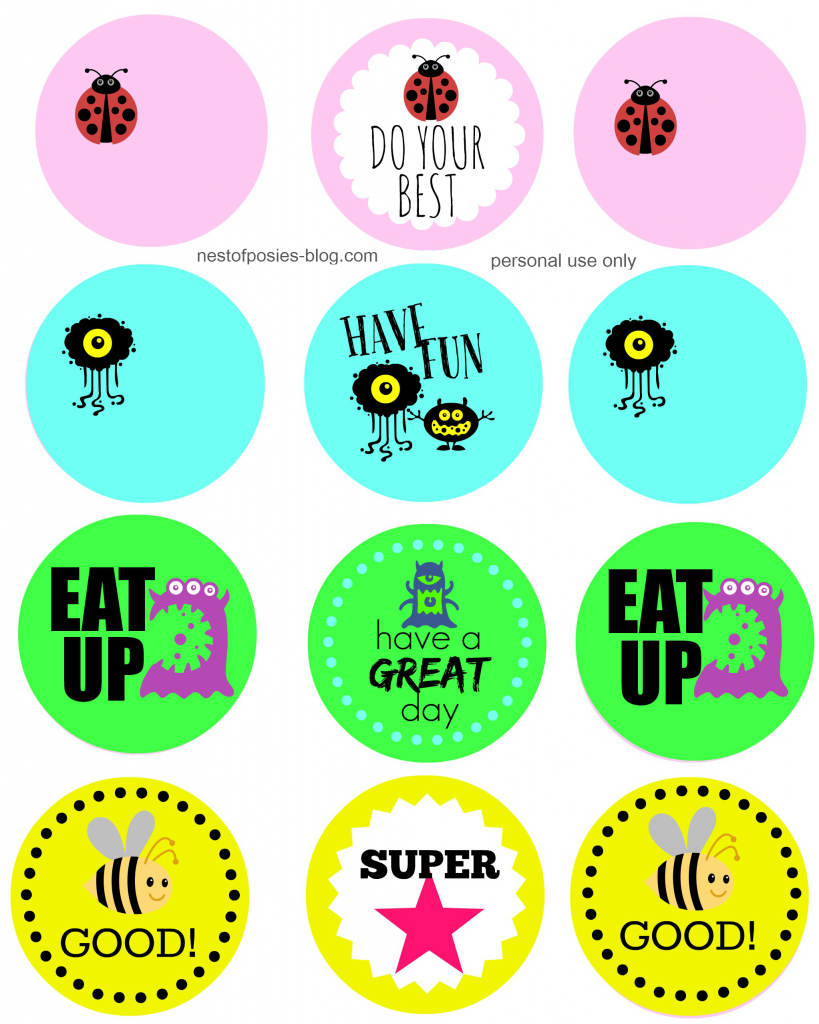 Use for their lunch boxes, drinks or label school supplies – it's totally up to you!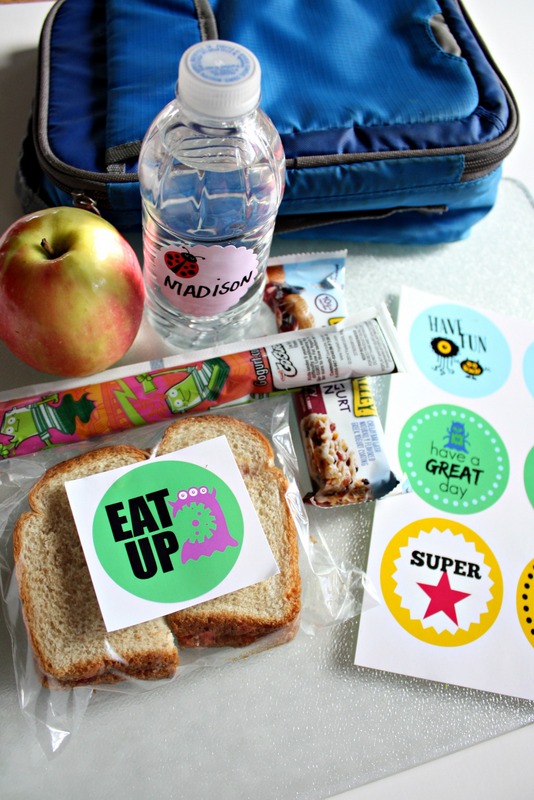 Life & Back to School is all about the little details, isn't it?  So add these stickers or plain paper printables to your child's lunch box!  They'll love getting a little massage from you, while they're in school.
If you decide to print these out on paper – just use card stock so they'll hold up together more so than a regular sheet of photocopy paper.