As promised, here are the Watercolor Painting Printables that I created from our vacation photos while at Disneyland.  You can see all our photos from our recent trip in this post from last week.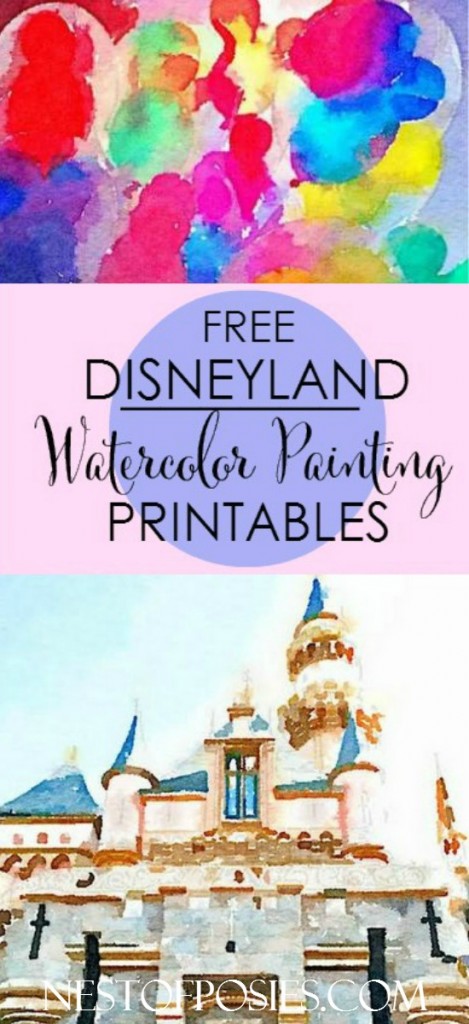 I created them using the Waterlouge app.  Out of curiosity last week I played with the app with some of my photos and I couldn't believe how beautiful they turned  out!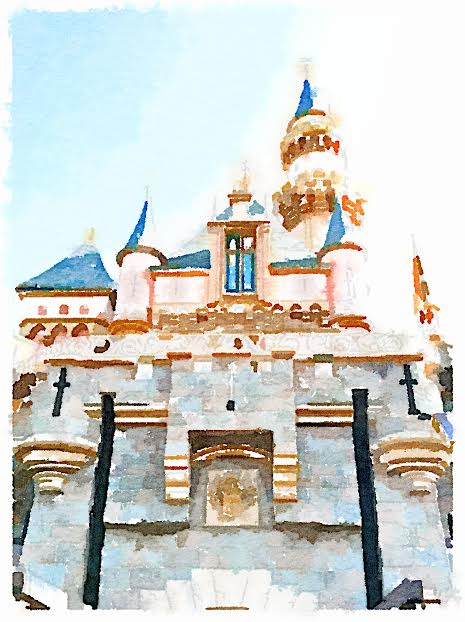 Now to be honest here, I haven't "styled" them and/or framed them since we are in the middle of trying to move & attempting to get our current house on the market.  But I can definitely guarantee that I'll be using them somewhere in our new home ~ very soon!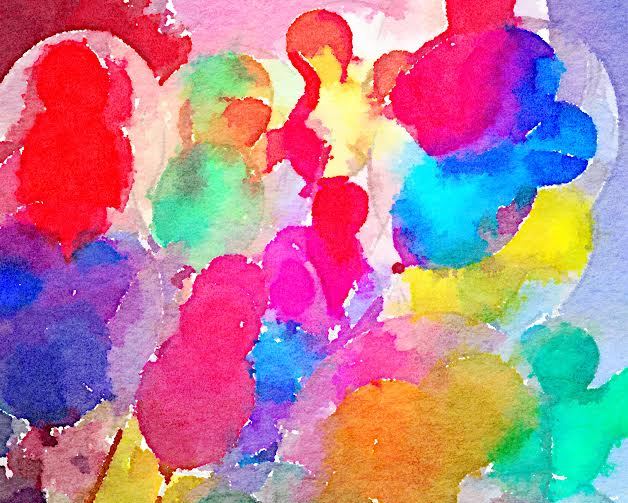 More than likely they'll be placed in my daughter's room.  I already have
this print
 and to tie it all in together, I thought how fun would it be to include the balloons & the castle from Disneyland in her room to create a watercolor color theme of the happiest place on earth.
I printed my own copies using my own personal printer.  I have an older HP printer, and the watercolor printables did fabulously well with my printer!  Needless to say, I was pleasantly surprised.  I promise I'll show the printables styled in here room in a month or two.  I use Picasa 3 very often when I blog or when I am editing my photos.  I do not have photoshop nor can I even figure out how to upload a pic into photoshop.  Picasa 3 is free and very easy to use.  I love the printing options, because you can see how the image or photo will look in different print sizes before you actually print them out.  Both of these are an 8×10 so they will fit nicely in an 8×10 frame or if you would like, you can get an 11×14 frame and by a matte at a craft store that will fit a 8×10 photo for a 11×14 frame.  Hope that makes sense??!!  I love a gallery wall full of different size frames & colors.  But that's the eclectic side of me talking.
One small thing to add, I strongly recommend that you print these off with high quality paperstock.  I get asked often what I mean by that, and it's paper that is much thicker than the normal photocopy paper.  Plus it just looks more professional when printed.