We (the kids & I) are happy to share this sponsored post from Johnson & Johnson.  We have absolutely loved their JOHNSON'S® NO MORE TANGLES® product line!
It seems life has been all about check lists lately.  If you have school aged kids, then you probably know what I'm talking about.
Back to School Supply shopping lists.
Backpacks.
Shoes.
Lunchboxes & water bottles.
Clothes.
Shoes!!!  (like every other month!!!)
But let's not forget the all-important hairstyle!!!  There's nothing like a new hair "do" that can help create more self confidence and put a pep in your step (me included!)  So here are some fun hair style ideas for back to school!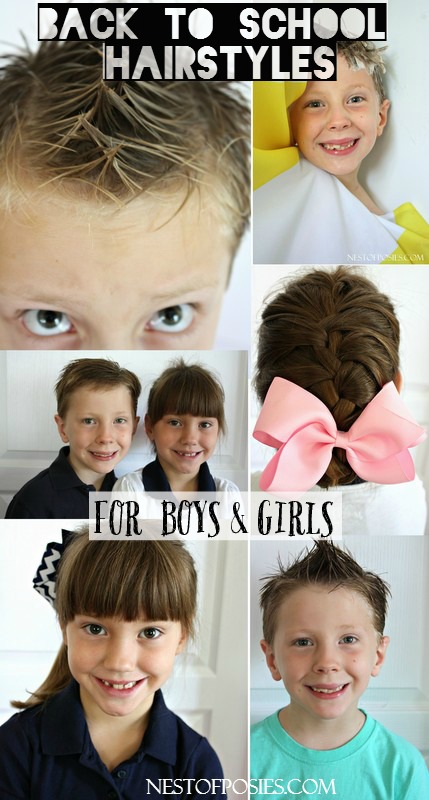 When Johnson & Johnson asked me to team up with them, it was an obvious "yes" because we love their products.  But I had no idea that 
JOHNSON'S® NO MORE TANGLES® product line would be such a time saver for me, as their mom!!!  I have a 2nd grader & 2 kindergartners, all 3 have taken it upon themselves to wash, rinse, brush and style (or as much as possible) their own hair with the

JOHNSON'S® NO MORE TANGLES®

 products.  My daughter would never brush her own hair because of the tangles or knots.  But now she does without me even asking!  Which is a total score in her being independent and also saving me time!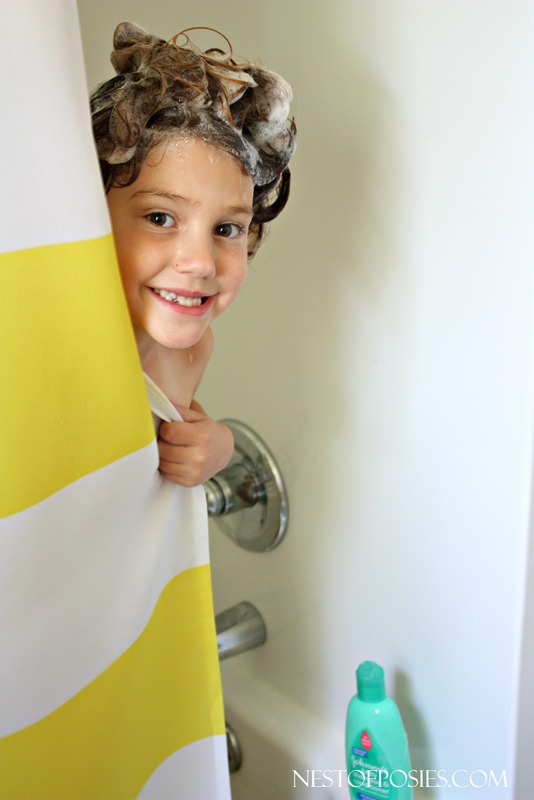 As with any good hairstyle it's always important to nourish your child's hair.  JOHNSON'S® NO MORE TANGLES® has 3 easy steps to follow:
The 1-2-3 Grow 3 step regimen helps keep your toddler's hair growing and looking beautiful. The perfect next step as your child grows out of Baby Shampoo products but still needs the gentleness of JOHNSON'S®.
Nourish your toddler's hair with JOHNSON'S® NO MORE TANGLES® products in 3 gentle steps:
Step 1: Cleanse with 2-in-1 Shampoo & Conditioner


Step 2: Nourish with Leave-In Conditioner


3: Style with Detangling Spray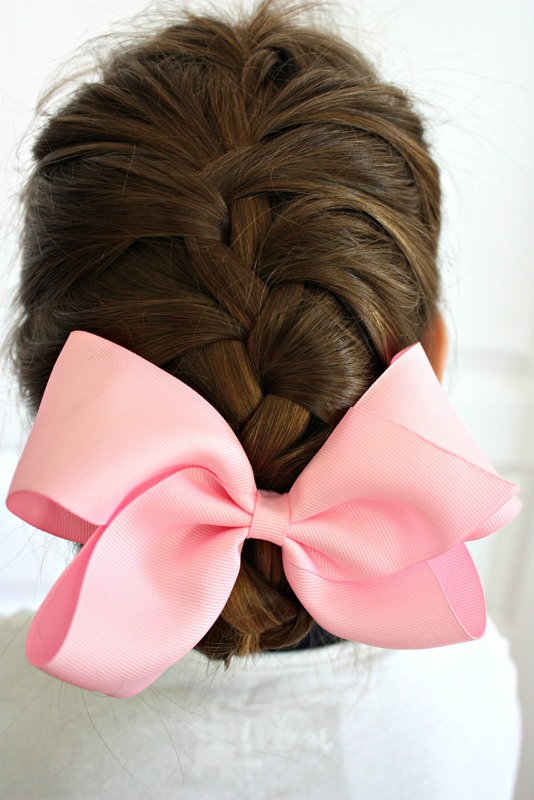 Any kind of braiding becomes so easy with the Detangling Spray!  This French Braid tucked under is perfect for warmer days or PE days.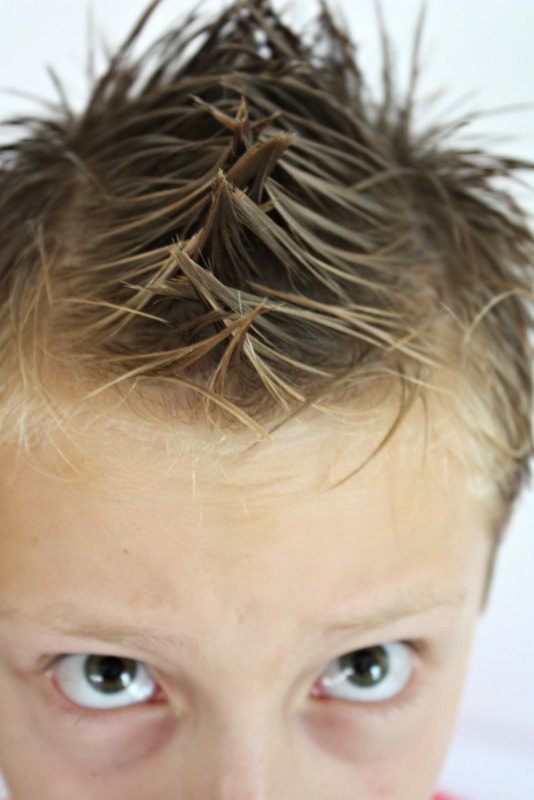 My boys are totally into the spiked look!  Which of course requires all kinds of hair gel.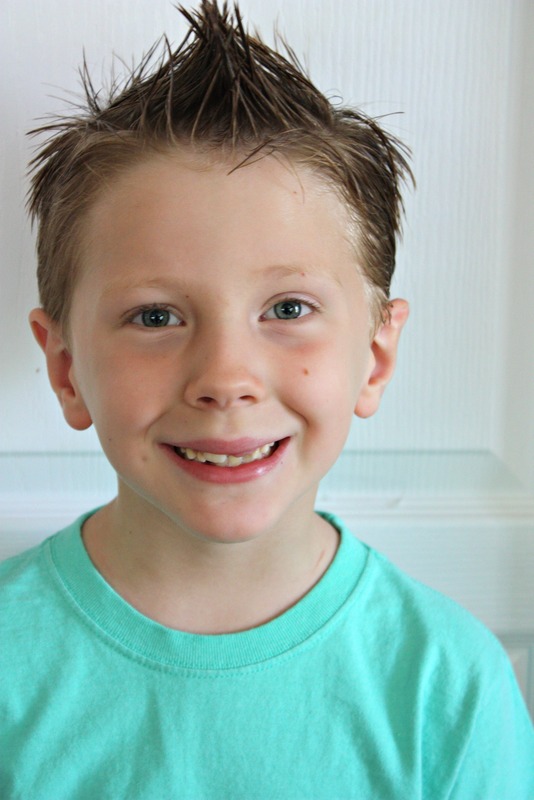 The  

JOHNSON'S® NO MORE TANGLES®

 Leave in Conditioner is the perfect product to use on them after a FULL day of running, sweating and thick hair gel.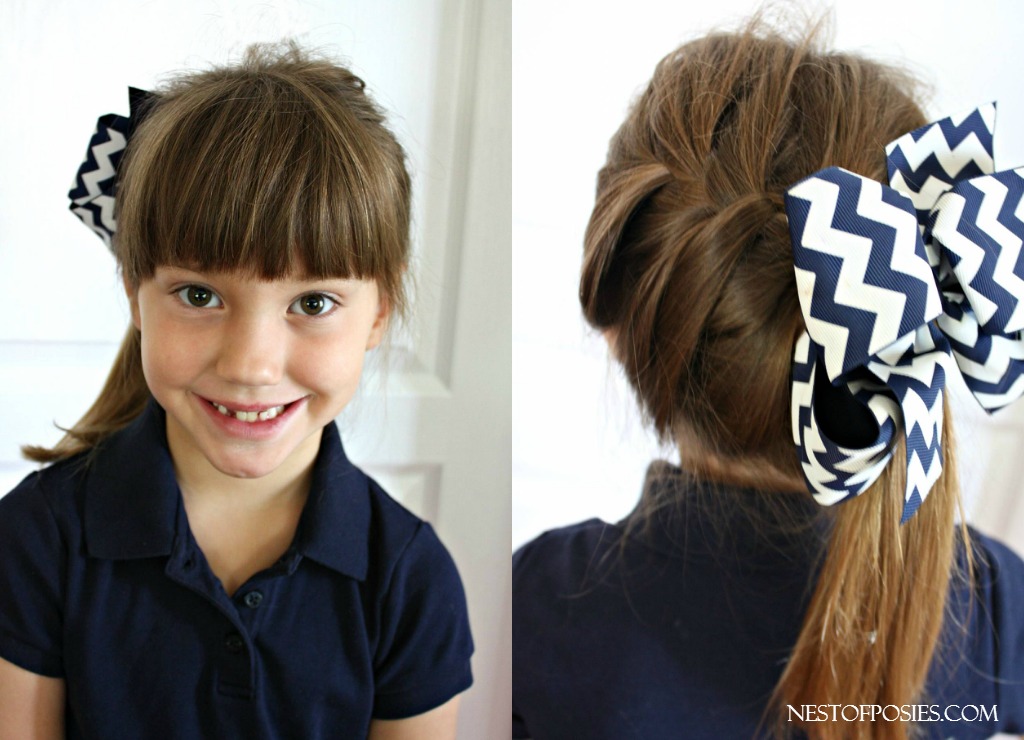 She loves the French Braid going across into a side ponytail.  It's so cool and comfortable.  Of course we top it off with a big hair bow.  You know what they say about hair bows here in the South, don't you???
"The higher the hair bow the closer to Heaven."
We are firm believers, can you tell?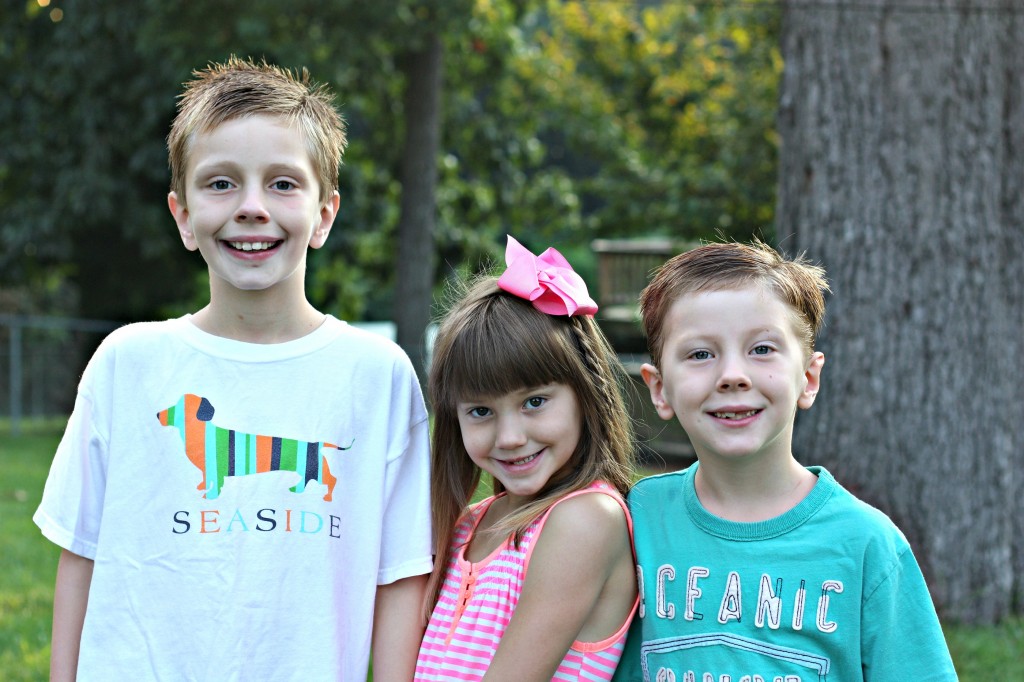 To see more great Back to School hairstyles go here.
No matter if your child likes a new fresh hair style everyday or prefers not to have their hair styled often at all, you know with JOHNSON'S® NO MORE TANGLES® products their hair will be nourished, clean and beautiful no matter what.   Plus, in the end it will save you time and hopefully your kids will want to take part in the care for their hair as well, because it's easy!  Anytime they can become more independent and save YOU time, it's an automatic "win" in my book!
Compensation for this post was provided by Johnson & Johnson Consumer Products Company, Division of Johnson & Johnson Consumer Companies, Inc. via AOL Media.  The opinions expressed herein are those of the author and are not indicative of the opinions or positions of Johnson & Johnson or AOL.