This post is sponsored by Build Direct.
As you all know we bought a house.  A foreclosure to be exact.  After waiting what seemed like forever (because I'm the most impatient person there ever was) and due to title disputes we finally signed the dotted line & that very same day we went to work on our new house.
I was singing, "Glory Alleluia" all.day.long.that.day.
It was a moment in our lives I'll never forget.
The house???  Well, it's been vacant for almost 4 years, and don't forget it was a foreclosure.  So needless to say there's a lot of DIY projects going on as well as projects that we can't even handle & we've hired some pros to help us.
There happens to be hardwood floors throughout the original house that are in good shape – which is such a blessing!  But the previous owners had "added on" to the house, which also happens to be a huge room that includes the kitchen with 12×12 white tile.   We knew (or to be honest, I knew) I wanted to replace that white tile with some sort of  wood looking floors to make the entire house flow together.
"Some sort of wood looking floors" – that's where ALL my indecisiveness and this particular post really begins and also where Build Direct comes to my/our rescue because they have every kind of wood looking floor there is both classic and new styles known to mankind.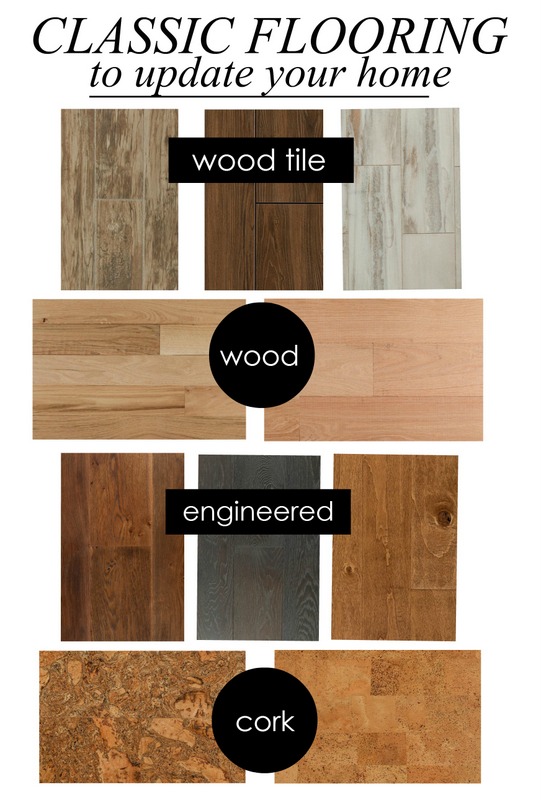 From left to right are:
Wood Tiles  1.  Beach Wood Tiles  2.  The Hampton Wood Tile 3. Petrified Wood Tiles
Unfinished Wood  1.  Unfinished White Oak Floors     2.  Unfinished Red Oak Floors
Engineered Hardwood    1.  Longhorn Brown 2.  Lone Star Grey 3.  Harvest Hand Scraped 
Cork Flooring:  1.  Bridle Tan Cork  2.  Flourite
You see I can have visions, have all the rooms planned out in my crazy head, heck, I even have a pinterest board dedicated to the remodeling of our house, but when it comes time to "finally" deciding on a product I start second, third & fourth guessing myself.
Build Direct will send you samples of flooring to anyone for free!  Which totally helped my indecisiveness!  I shared a while back on my FB page which samples I was trying to decided upon.    I asked for everyone's opinion on my FB page, because luckily the Nest of Posies' FB community has great honest input!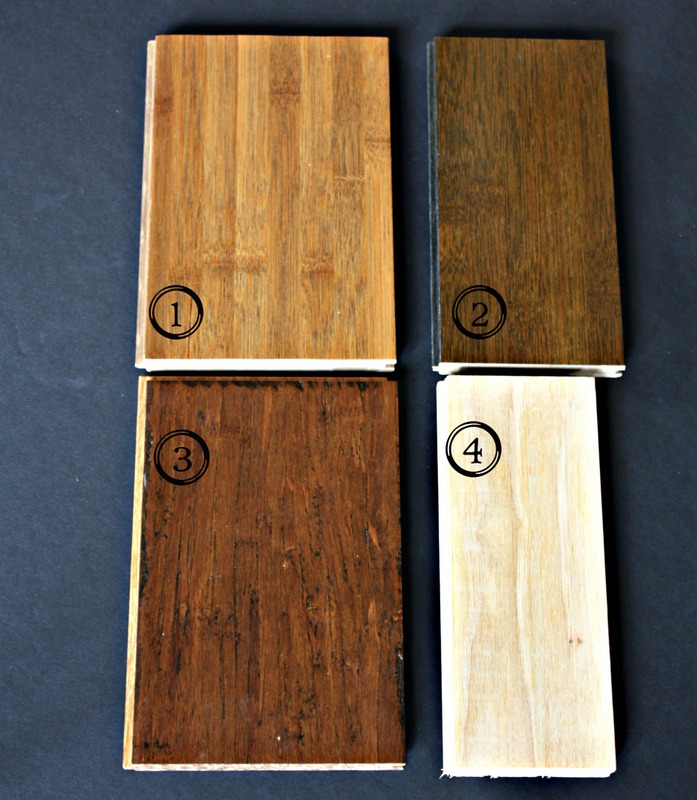 #3 won the overwhelming vote.
Which flooring did I pick, you ask?
I ended up going with this flooring.
I knew I could get it to look somewhat similar to the #3 choice that all of you voted for on my FB page.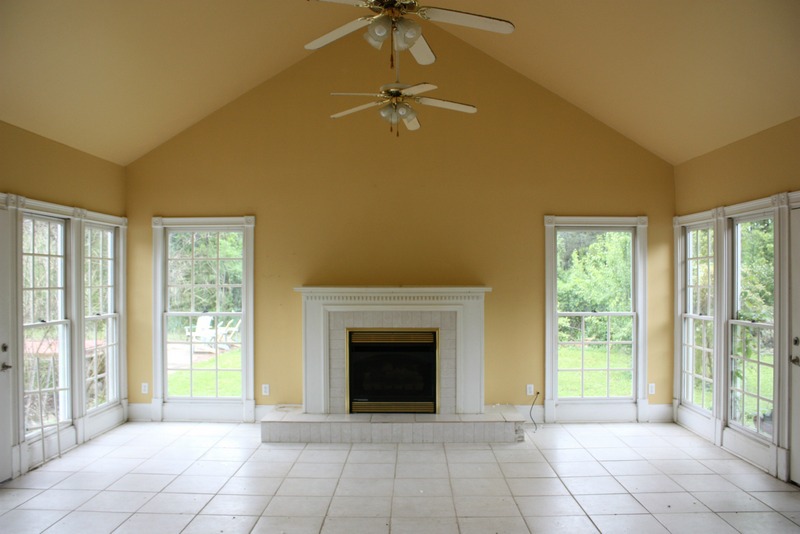 Here's the room before we started everything.
Let's just say tearing out tile is never easy.  My husband & 2 other men helped him out.  We knew we would have to replace the sub flooring since we were doing this.  But we also had a few other issues along the way.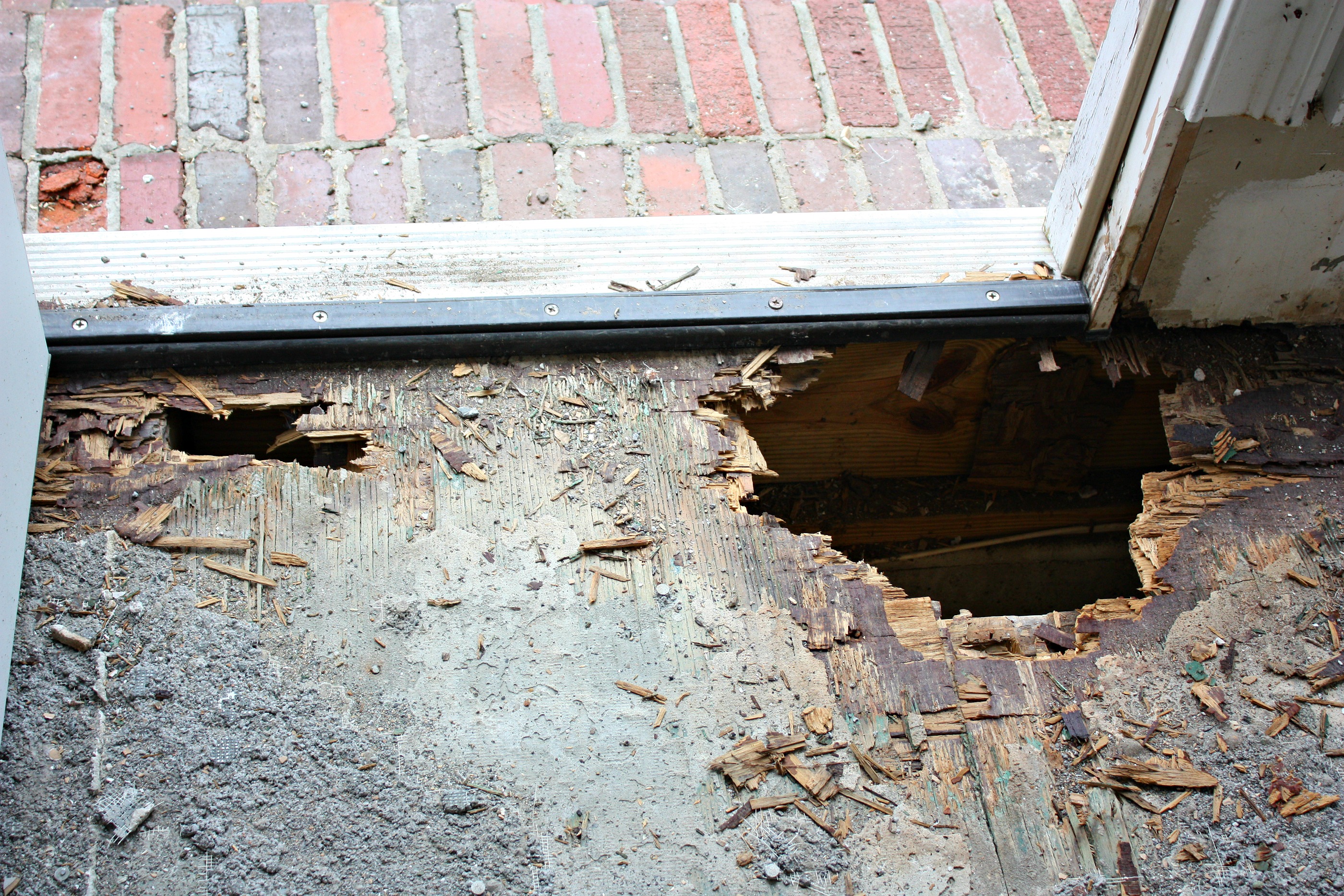 There was a lot of rotting on the sub floor & some of the support beams weren't even attached to the cement foundation wall!  So we are very glad we decided to change out these floors, because had we not – we would have been in big trouble later on.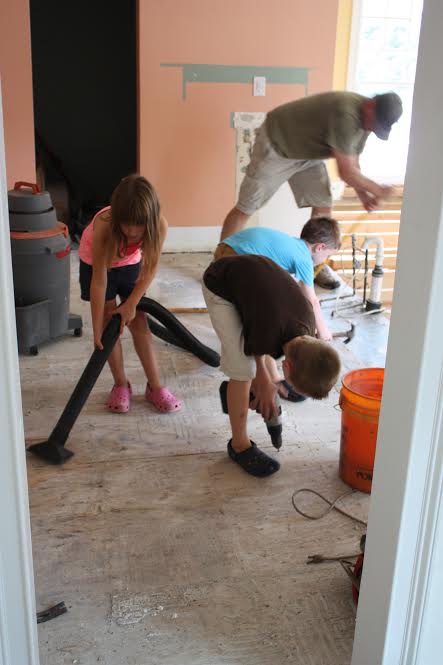 We made it a family affair as much as we could.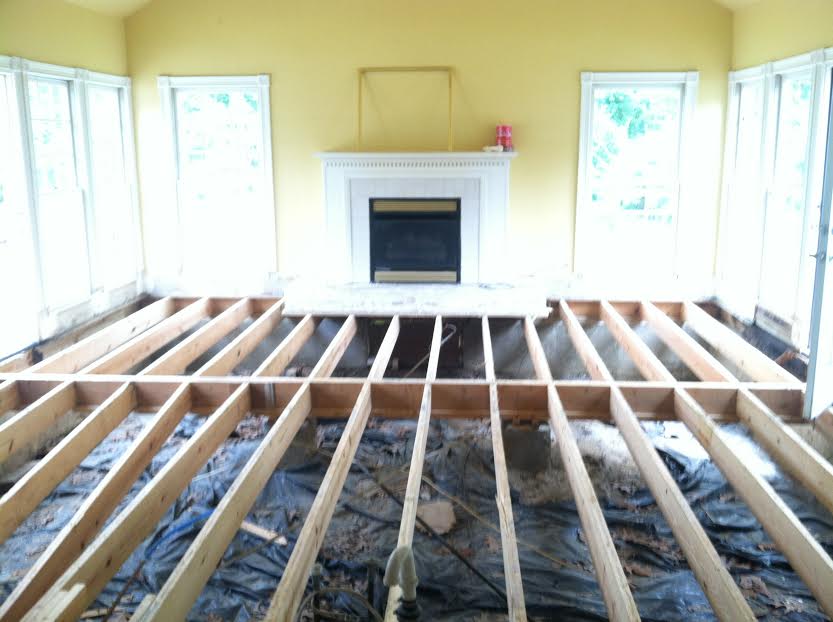 It was quite the process.  And we are extremely thankful for our hired help.  We could have never done or have gotten as far as we did without their help.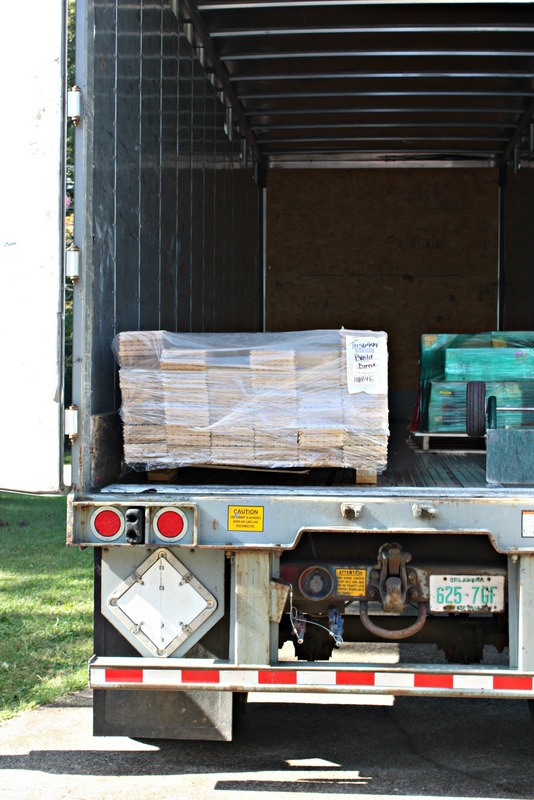 But finally we were ready.  It felt like Christmas morning but only with a heat index of 100* the day our hardwood flooring arrived.  It is awesome to have this sort of HUGE delivery delivered to your home!  You don't have to load it from the store, find a vehicle to put it in and then haul it to your house.  It's curb side delivery!  I honestly was worried how we were going to unload it, but it truly wasn't that much of a big deal – other than the heat of course.  Thankfully they were wrapped and then packaged in about 5 pieces of 10 ft long planks.  Easy enough for even me to unload with my husband.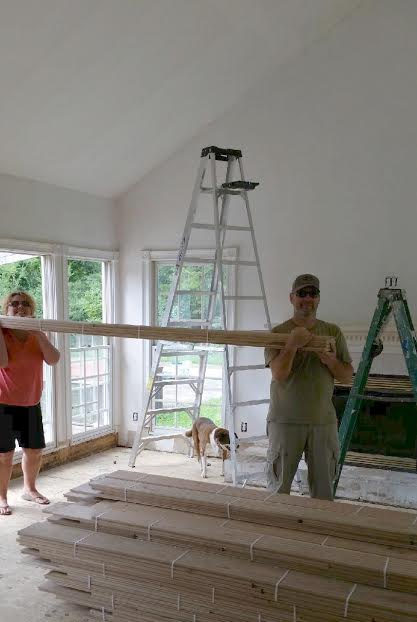 And here we are…hot & sweaty but still happy.
Sub flooring in place.
Even the room has received one coat of white paint!  (makes such a difference from that yellow, doesn't it?)
This was our last bundle to carry in!
My husband along with a semi-retired "floor guy" will be installing the floors together + we're working around my husband's work schedule to help us save money on doing the install ourselves with the help of our friend.  So needless to say…
To be continued…
This post is sponsored by Build Direct.  All opinions, pictures and thoughts are 100% my own.