Sweater weather is my favorite kind of weather.
Along with boots, scarves, hot cocoa and football.
And don't even get me started on a good Fall Festival that has all the fattening carnival food!!!  They have been known to make me squeal!
All my Favorite Fall things are on this printable.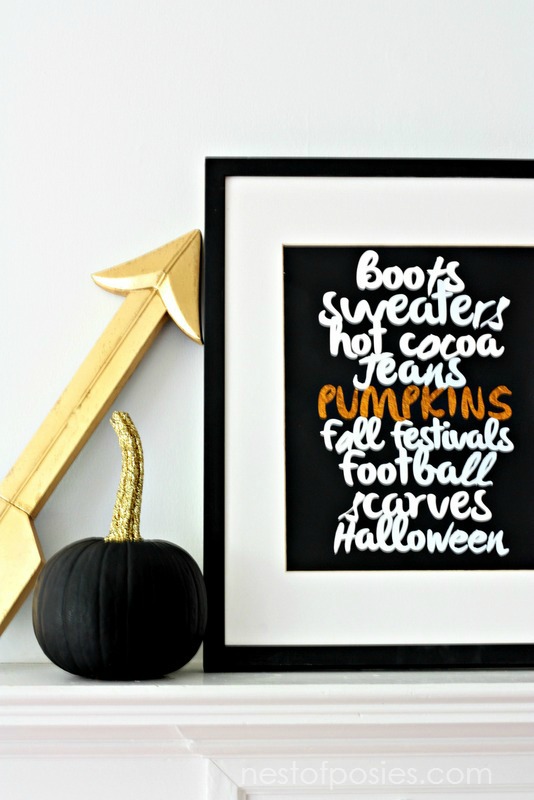 I decided this time around for this printable, I would give you all more options.   I have 2 background colors, and both styles have gold lettering and are available in either a 11×14 or an 8×10!!!  Because there's something about a black background that truly makes a big statement (if you like that kind of a look) especially this time of year.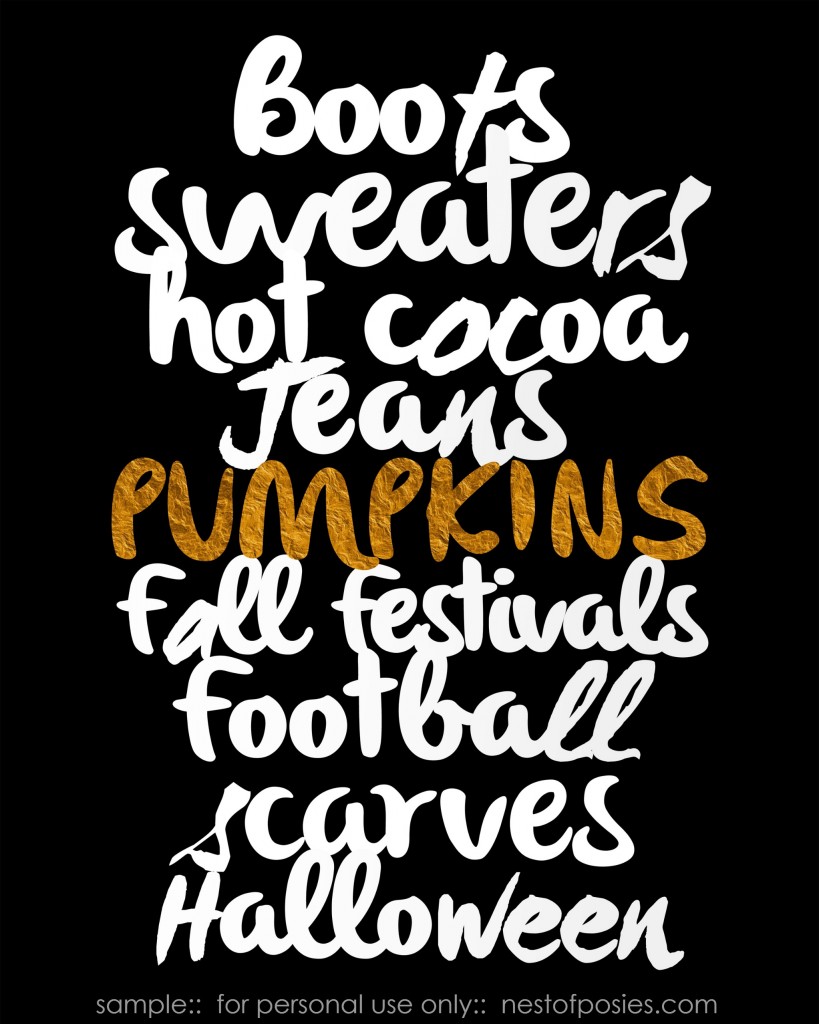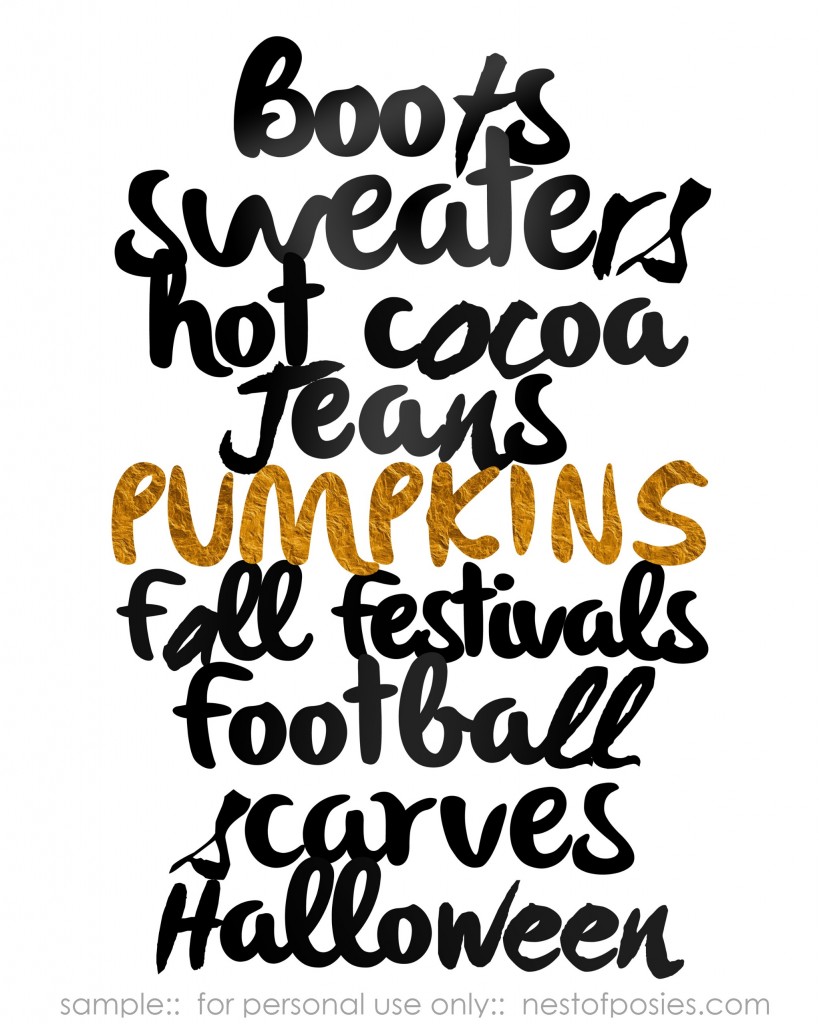 Perfect for your fireplace mantel or along the wall.  I once again used FedEx Office Store (formerly Kinko's) like I did for
this printable
to print this out for me.  The cost for an 11×14 was $2.18 with tax!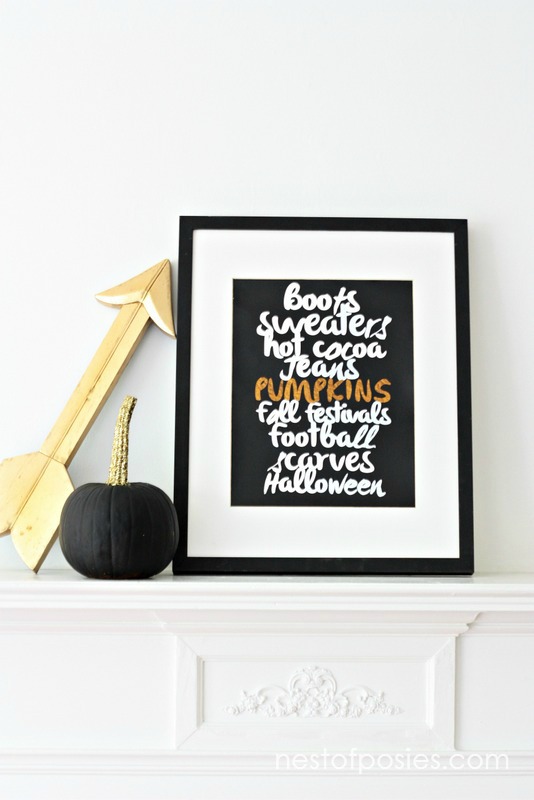 I happen to love the look of this "modern" printable up against my traditional mantel.
I found the gold arrow at Hobby Lobby & my pumpkin was $2.00 at our local produce stand.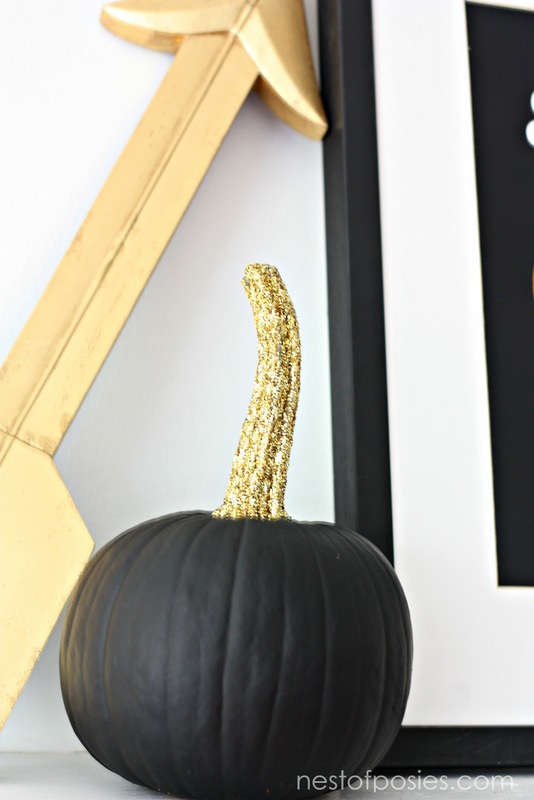 I decided to dress this little pumpkin up with some spray paint and gold glitter.  I shared this picture below on
instagram
the other night while I was getting my glitter fix on!  😉  Seriously, I did this while my kids were brushing their teeth before bed time.  It's so fast & easy to do.
I made the
glittered stems last year
for a dear friend's #thinkpink Breast Cancer Survivor Party we have the privilege of attending every year.  Here's a picture below.  My son also made a Watercolor pumpkin which is in that post too.  The kids' school and their football team always have a game to raise awareness for Breast Cancer, and all of this happened to coincide at the same time last year, so I made
SEVERAL
of these glittered stem pumpkins and they are as easy as can be.  You can get all the details from
this post last year
.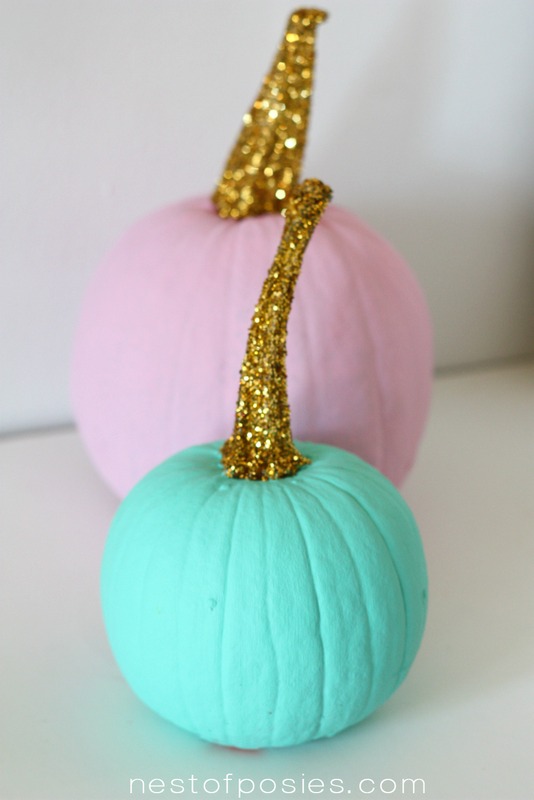 Aren't they fun???
You can obviously paint them in any color, and using spray paint is the easiest and fast way I've found when painting pumpkins!

I once again teamed up with Stephanie Lynn from
Designs by Spec
to help me create this printable!  She has an etsy shop where you can buy her printables & invitations or you can hire her for a custom printable or a resume.  Here's her
FB page
– she's brand new, y'all!  So she needs a lot of love!  Speaking of love…I love working with her and the fact that she can add gold lettering is even better in my book.   😉   #ilovegold
Here is the white & black versions in an 11×14 size
just hover over the upper right hand corner to download these printables.
please remember they are for personal use only.
And here they are in the 8×10 size:


Let's pin together!  Do you like to pin craft things, home decor, yummy things & kids' stuff?  Me too!