How does your family eat Thanksgiving Dinner?  Do you have a formal sit down dinner or do you serve it up buffet style?  Either way you'll be able to incorporate this fun Thanksgiving Printable into your serving line or into your dining room decor.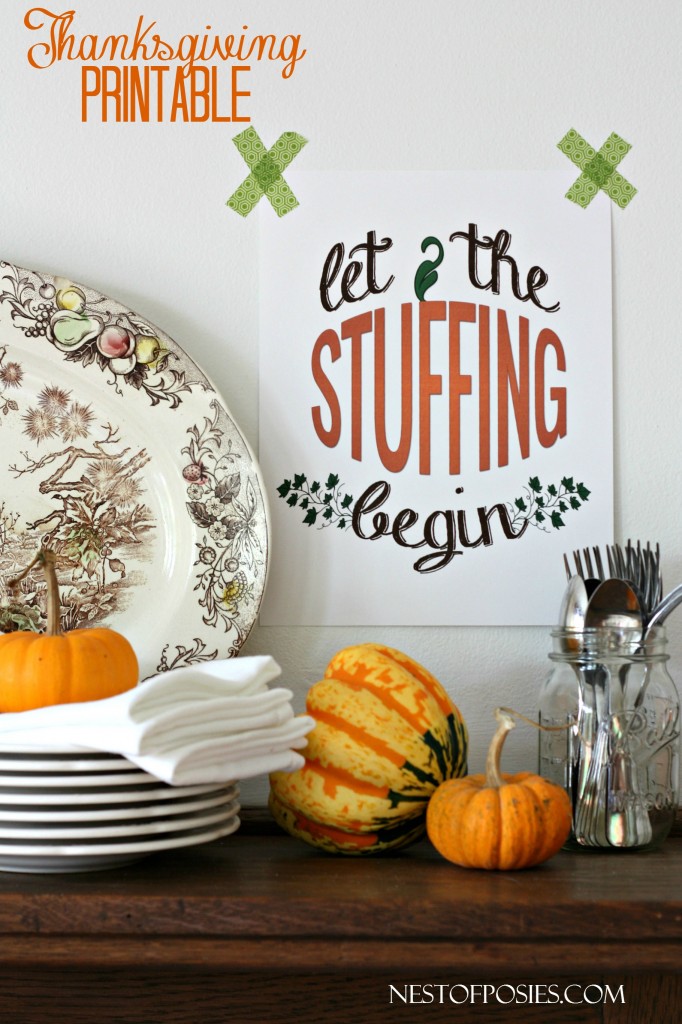 For us, it depends on what side of the family we're visiting whether it's a formal or casual meal.
If you're casual, you can use something as simple as washi tape to hang this Thanksgiving printable by your buffet set up.  An extra bonus, is that washi tape doesn't harm the paint job on your walls.
If you're formal, framing this printable up will take this Thanksgiving Printable to the next level!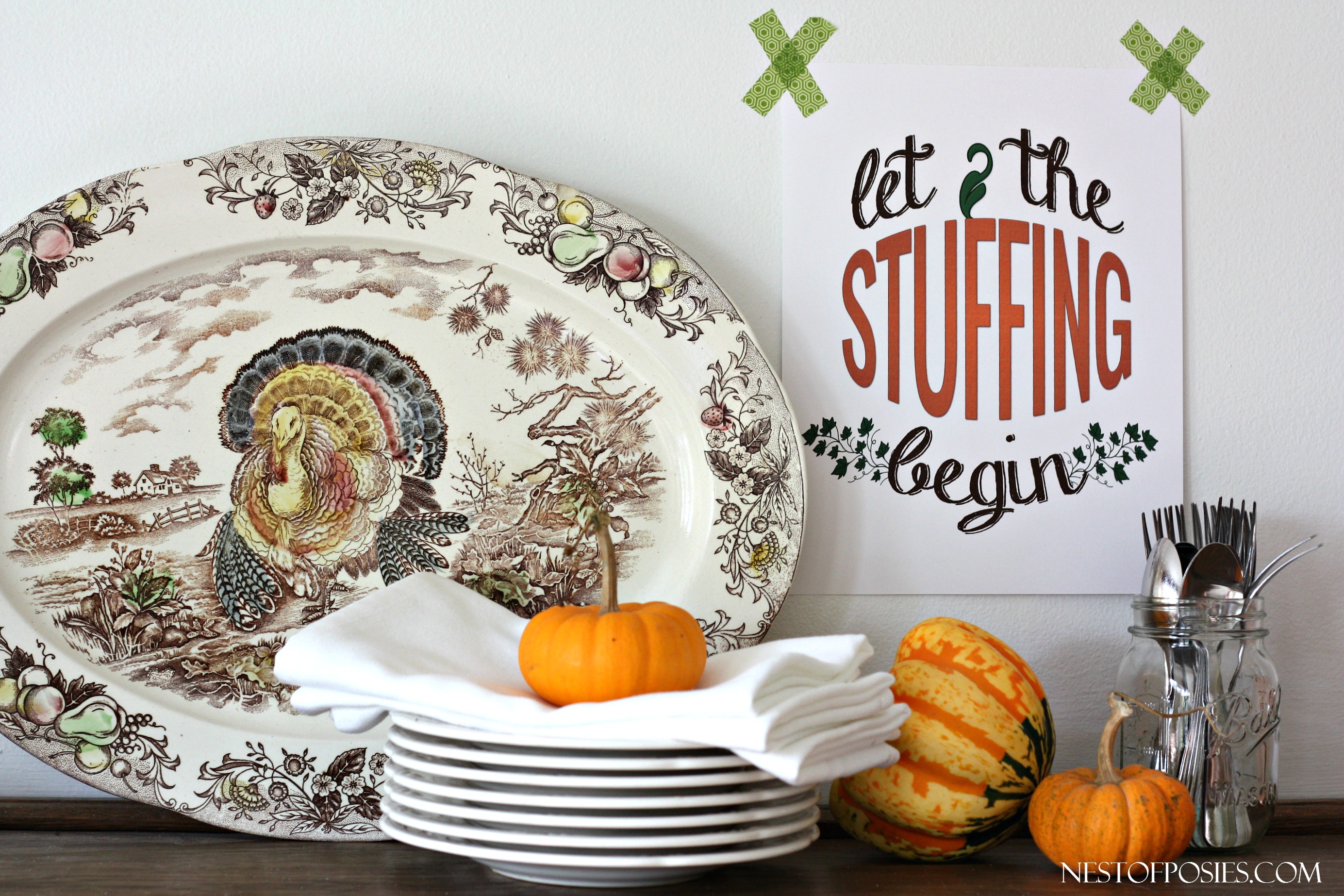 I'm also curious about something else.  How many outfits do you plan for Thanksgiving Day?
Me???
I always plan 2 for myself.  One that is dressy casual while visiting family and eating.
The other outfit, consists of the most comfortable pair of yoga pants that I own with the most comfortable elastic waist band.  😉
I have simple priorities, you see.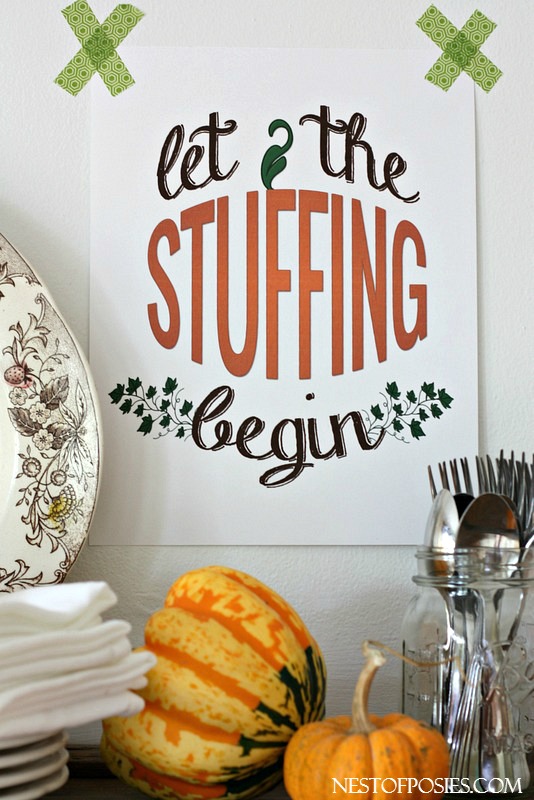 Like I have said before.  I love beautiful classic pieces.
But I love those classic pieces mixed with fun and whimsy things.
I crave that combo in just about everything I do.  Classic with whimsy, that is.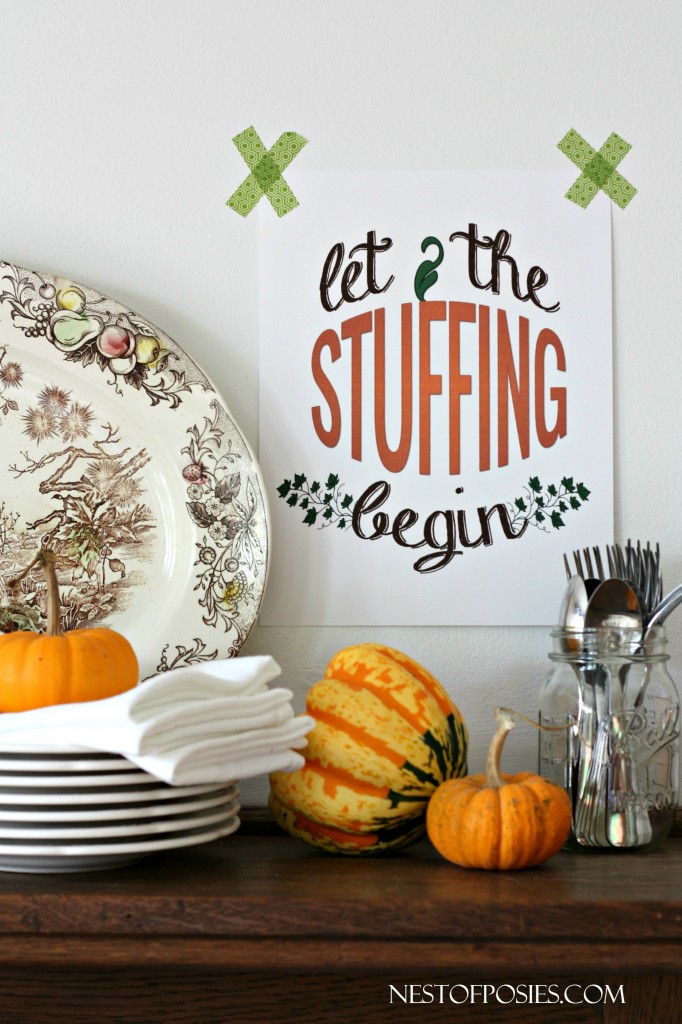 Whatever your style may be, hopefully this Thanksgiving Printable can be incorporated into your festivities!
This printable was created by Stephanie Lynn from Designs by Spec.  If you're in need of any custom design work, invitations, prints or resumes she is your girl!  She and I team up together from time to time, and I can honestly say she is a dream to work with!  Just give her a few specifics, and she is able to run with your vision.
She truly has a gift!

After Stephanie Lynn sent me the file, I simply printed this out on my very old home printer.  I used thick paper stock, but that's about the only special thing I did.  It's that easy.  Simply use the widget box below to download your own copy.  Please give the widget box time to load, if you don't see it right away.
This printable is for personal use only.