A Holiday Thrift Store Challenge???
YES!!!  Most certainly YES!  That was my thoughts exactly when I was asked to participate in the challenge.  We were all given the task of updating, decorating or DIYing something found at the thrift store that was $25 or less and incorporating it into our holiday decor.
Fun, right???
Here are all the projects that the bloggers created.  So amazing.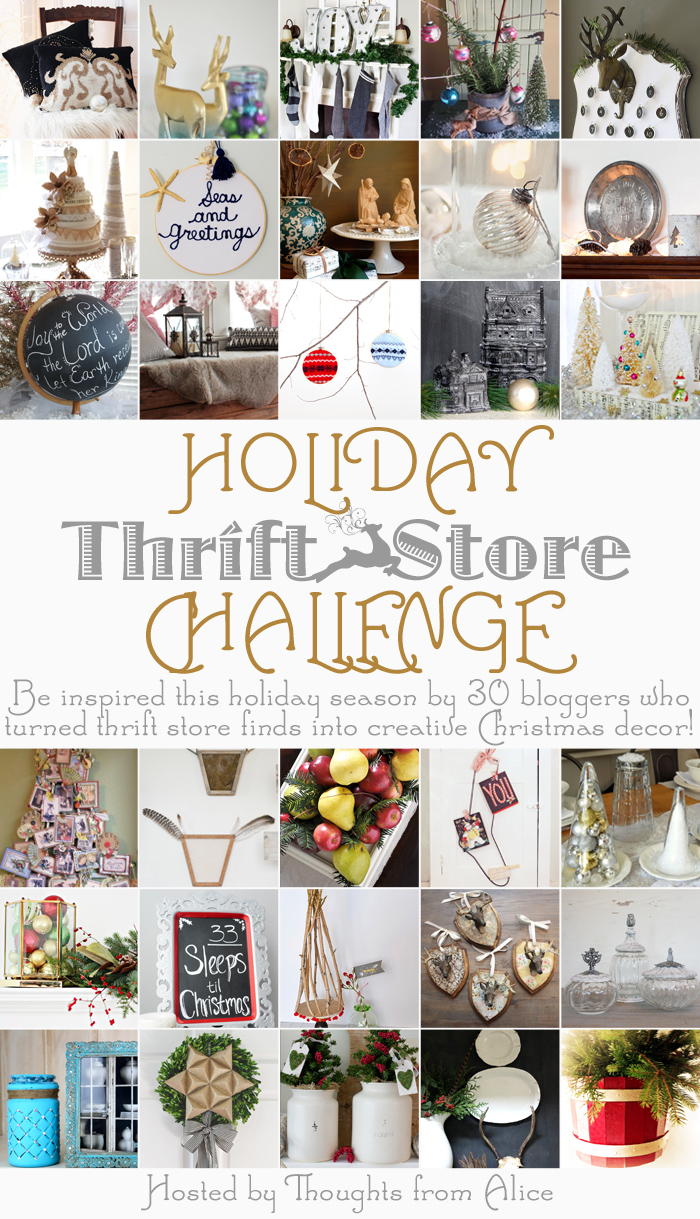 Here's the links to all the beautiful projects.  I promise if you click through on the posts, you'll be even more inspired by each of their amazing upcycle projects!
Now for my project….
I decided to go to our local Habitat for Humanity to see what I could find.
If you've never been, I promise it's worth your while.  They have all sorts of things anyone can upcycle.
I decided to focus on light fixtures for some reason while I was there.
*phone picture while shopping*
They had plenty of lights to pick from.  I ended up going with the one on the second shelf.  I knew immediately what I wanted to use it for, so I was able to go to work on it right away.  Which was really easy.
I just unscrewed the nuts that were holding the actual lights in place.   I got so excited I forgot to grab my real camera, so this out of focus picture will have to do.
It became the perfect holder for many of our ornaments.  I've always wanted an ornament keeper!