This post is sponsored by Panama City Beach, Florida.
Well, we headed out on our annual Summer family vacation last week!
It was an adventure to say the least and we made a ton of memories.
This was us headed to Panama City Beach, Florida to our family vacation to an all inclusive resort.  We got up way before the sun was up, and we were a bunch of #bedheads headed to the Holiday Inn Resort in PCB.  As I mentioned before we decided to give their "all inclusive" package a try.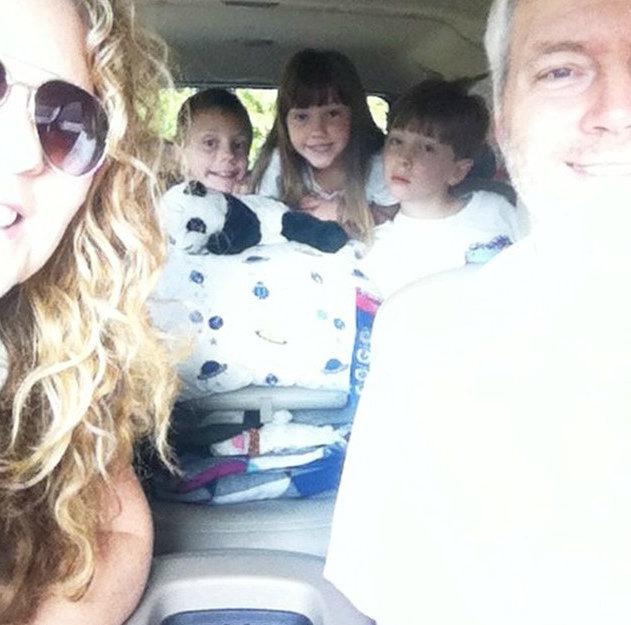 It's funny now to look back on (and only being a week or so since our vacation) but the above picture would be our ONLY family picture for this trip.  Let's just say that stomach viruses happen.  My Mason (middle child) got it before we left, and it ran its course through our entire family excluding me.   Yep, on our vacation.  But you know what?  Life happens that way.
Luckily, we had this to look at, while we were taking care of each other.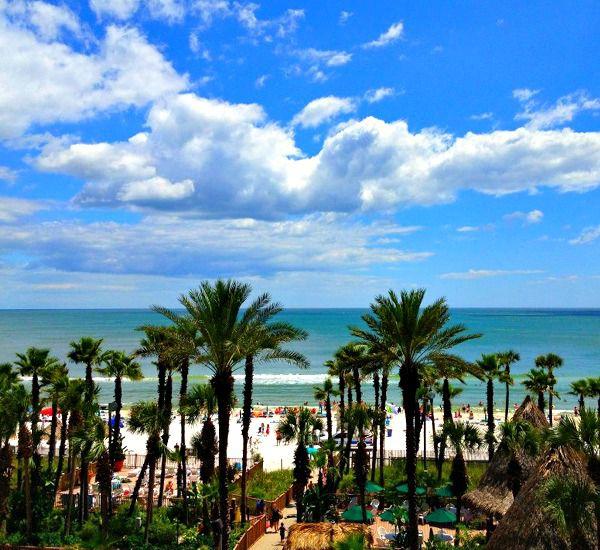 This is the view from the Holiday Inn Resort in PCB.  Before our trip, I was SO attracted to the resort by their landscaping.  It has that Hawaiian – Polynesian vibe in the pictures, and it did not disappoint in the least!  It was awesome.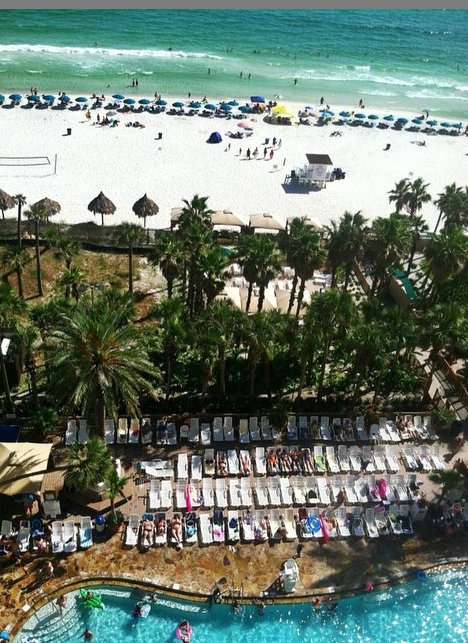 I couldn't get over how many fun things they had for kids to do!  There's was a splash park with pirates, singing, line dancing, bowling on the beach, but my kids favorite part was the Hula dancers & the fire dancing show.  They put a performance on every night!  And had the kids come up and participate!  It was awesome!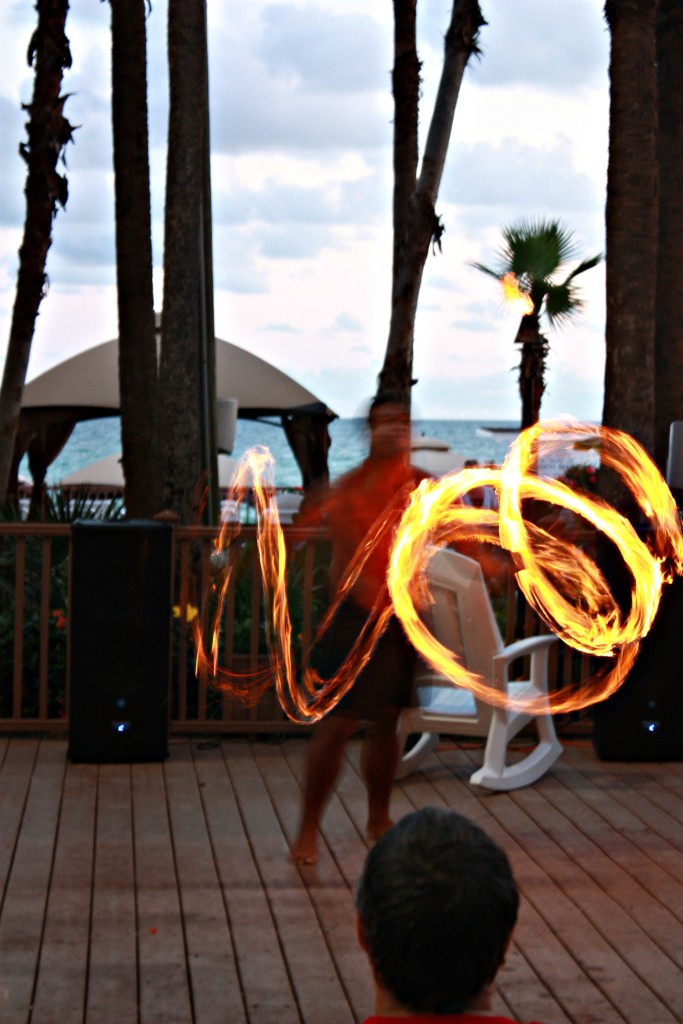 Since my family was taking turns being under the weather, this is one of the things they could enjoy from the balcony of our room!  Everyone comes out to the pool area, or watches the show from their room balcony.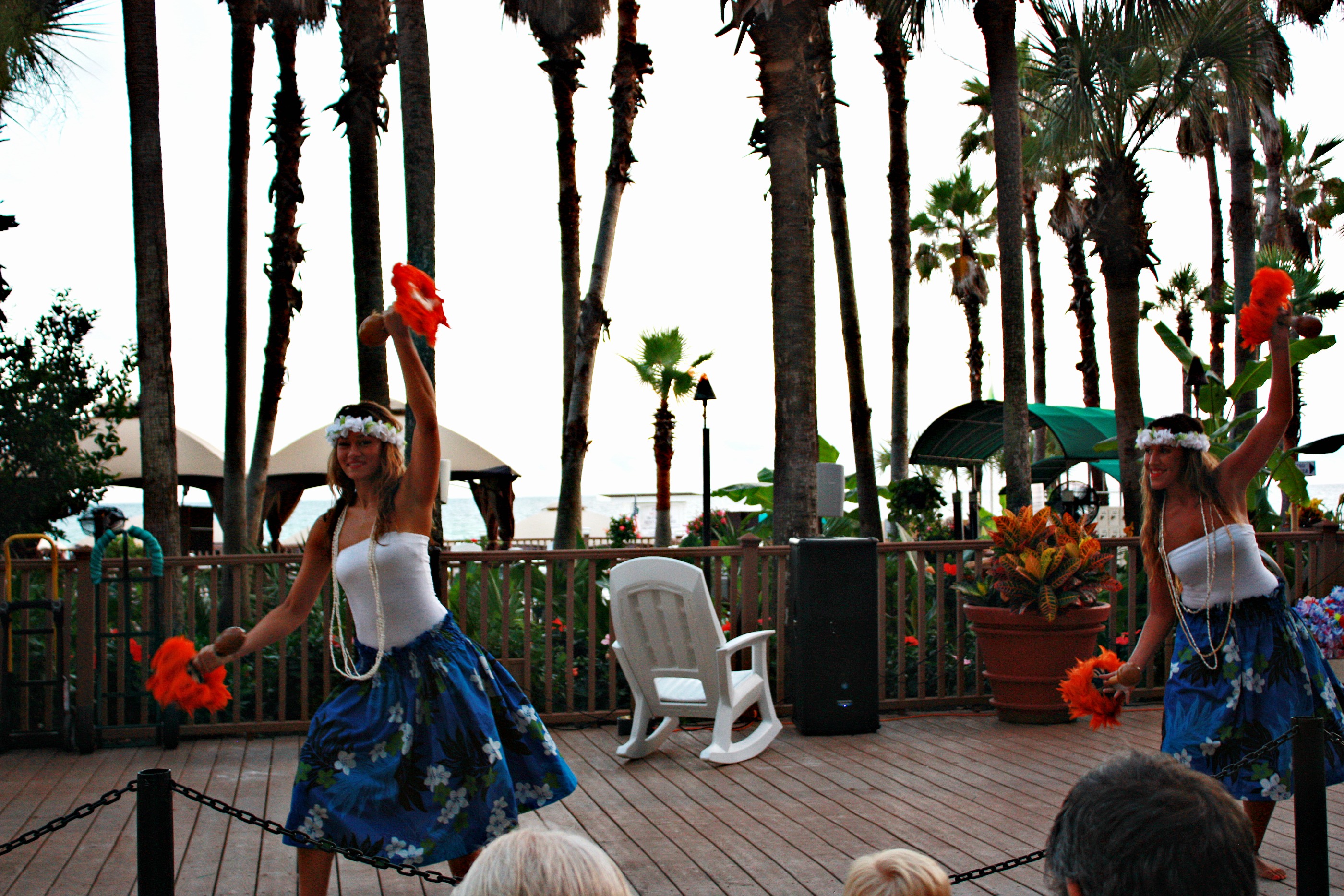 My little hula dancer (in the white shirt & pink crocs) loved it each and every night!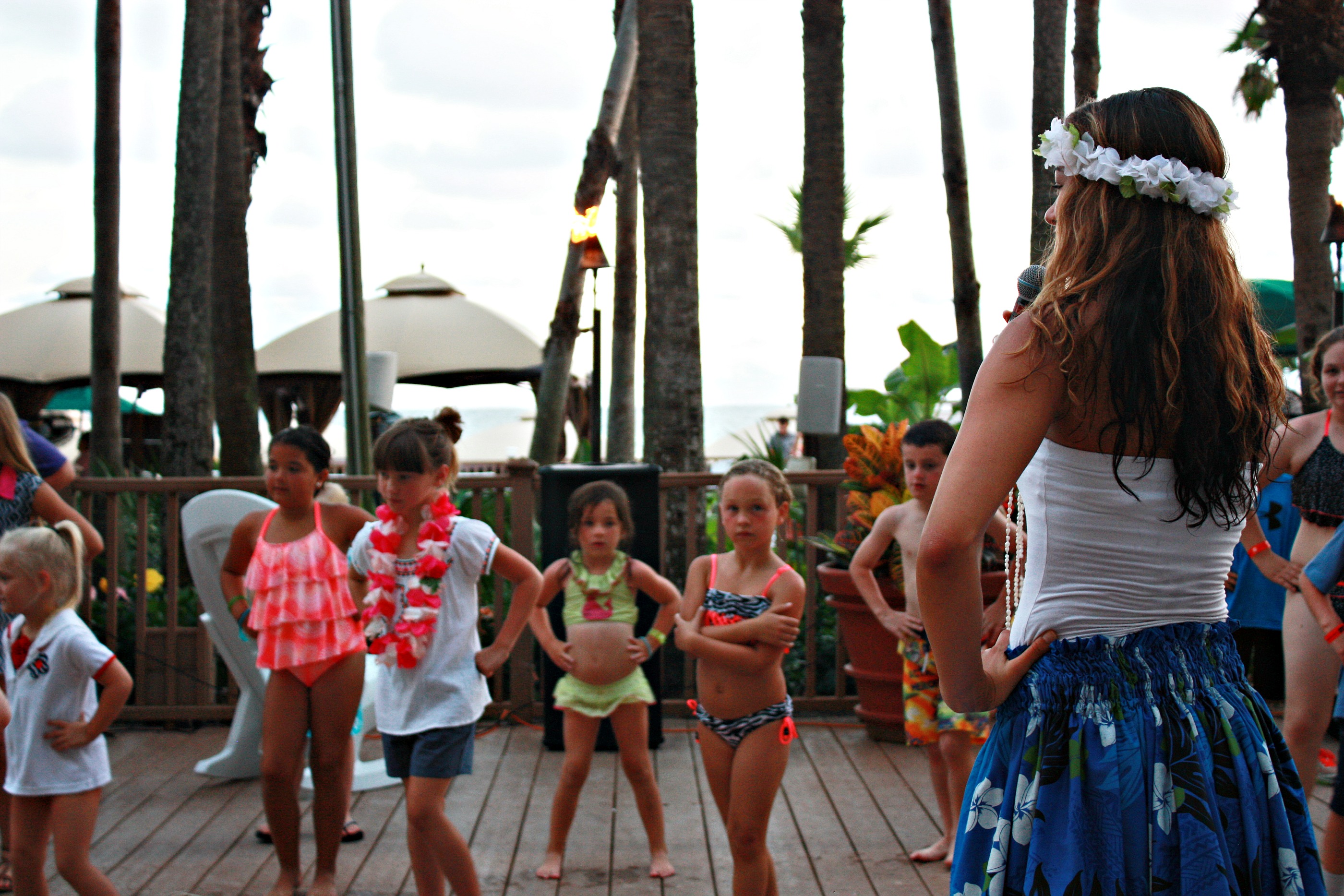 Some of the days I only had 2 of the kids with me, but once they got to feeling better we LOVED heading down to the beach.  The water was just perfection!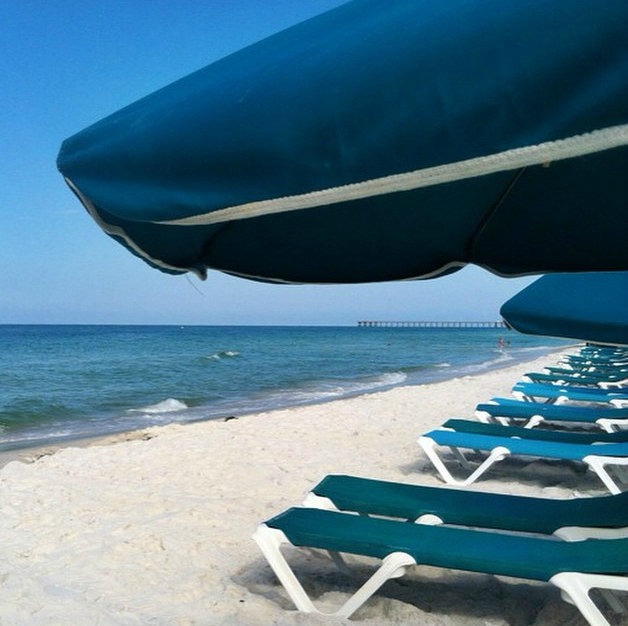 Although we had planned to rent a pontoon boat to head to Shell Island, while staying in PCB, we had to cancel because not everyone was feeling their best.  But it is a must on our list for the next time.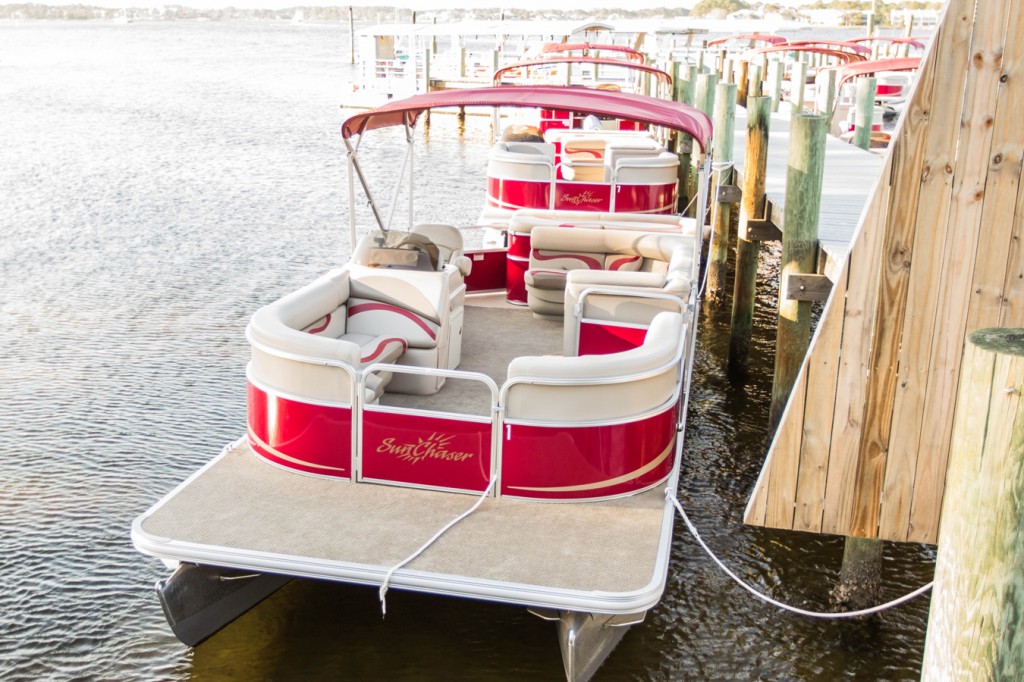 Once our oldest started feeling up to "adventuring out" he somehow talked me into letting him go Banana Boating on the beautiful ocean.  How could I say no?  Thanks to the guys at Water Sports in PCB.  They are located up & down the beaches in PCB.  You do not need a reservation.  They also offer, Sea Doo rides, tours around PCB & much more.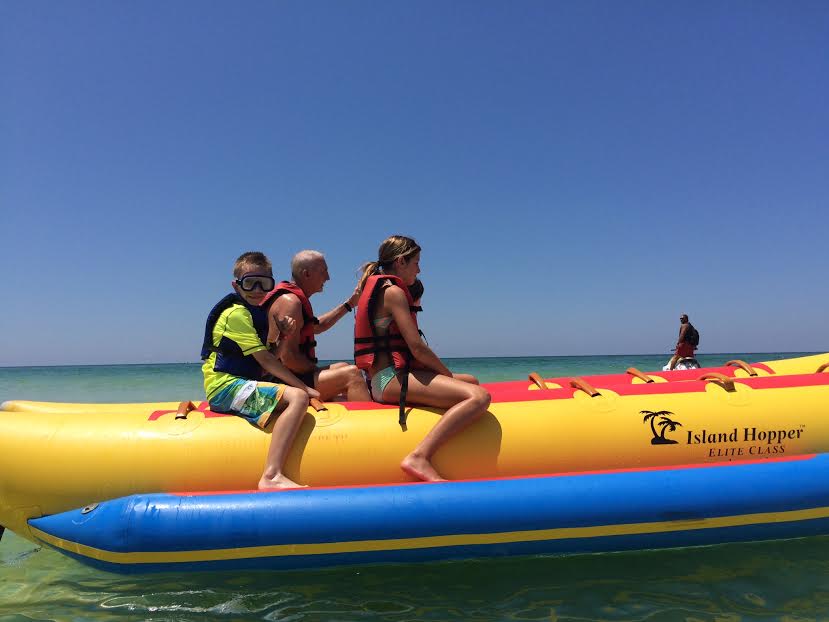 So it was perfect for our oldest to hop on, and we could watch him go up & down the beach shore of those gorgeous waters!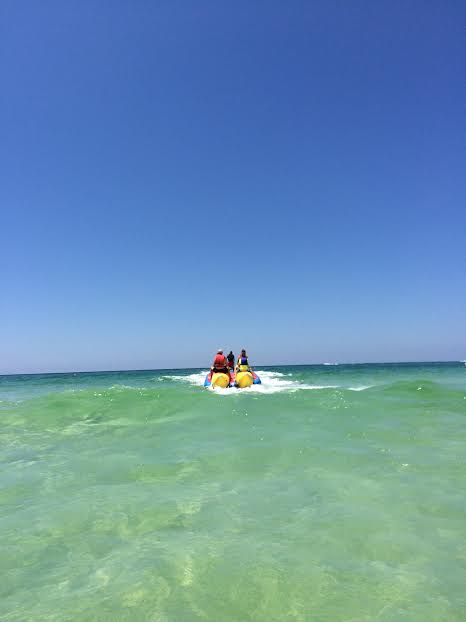 When we were on the beach or depending upon which direction we wanted to walk, Pineapple Willy's was not far away (less than 1/2 a mile.)  We could hear their fun "beachy" music playing, and the atmosphere of this place is so inviting!  Dining right on the beach – what could be better?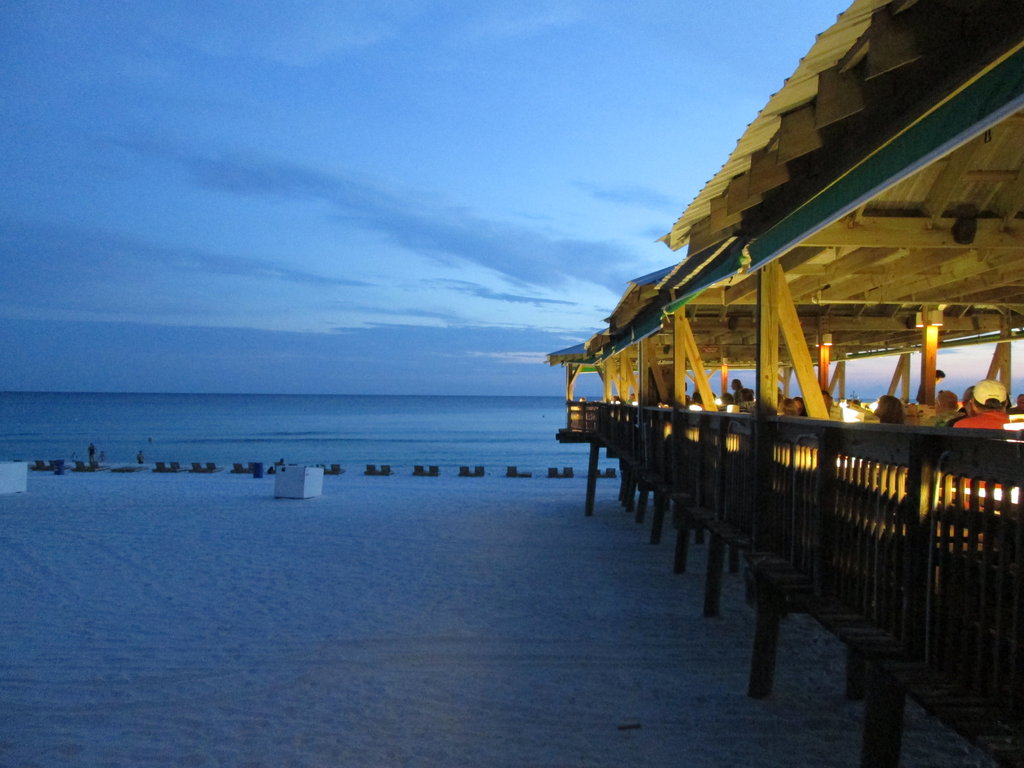 It was also nice to step on the cool sand and see the lights all aglow at night!  Here's the Holiday Inn Resort at night.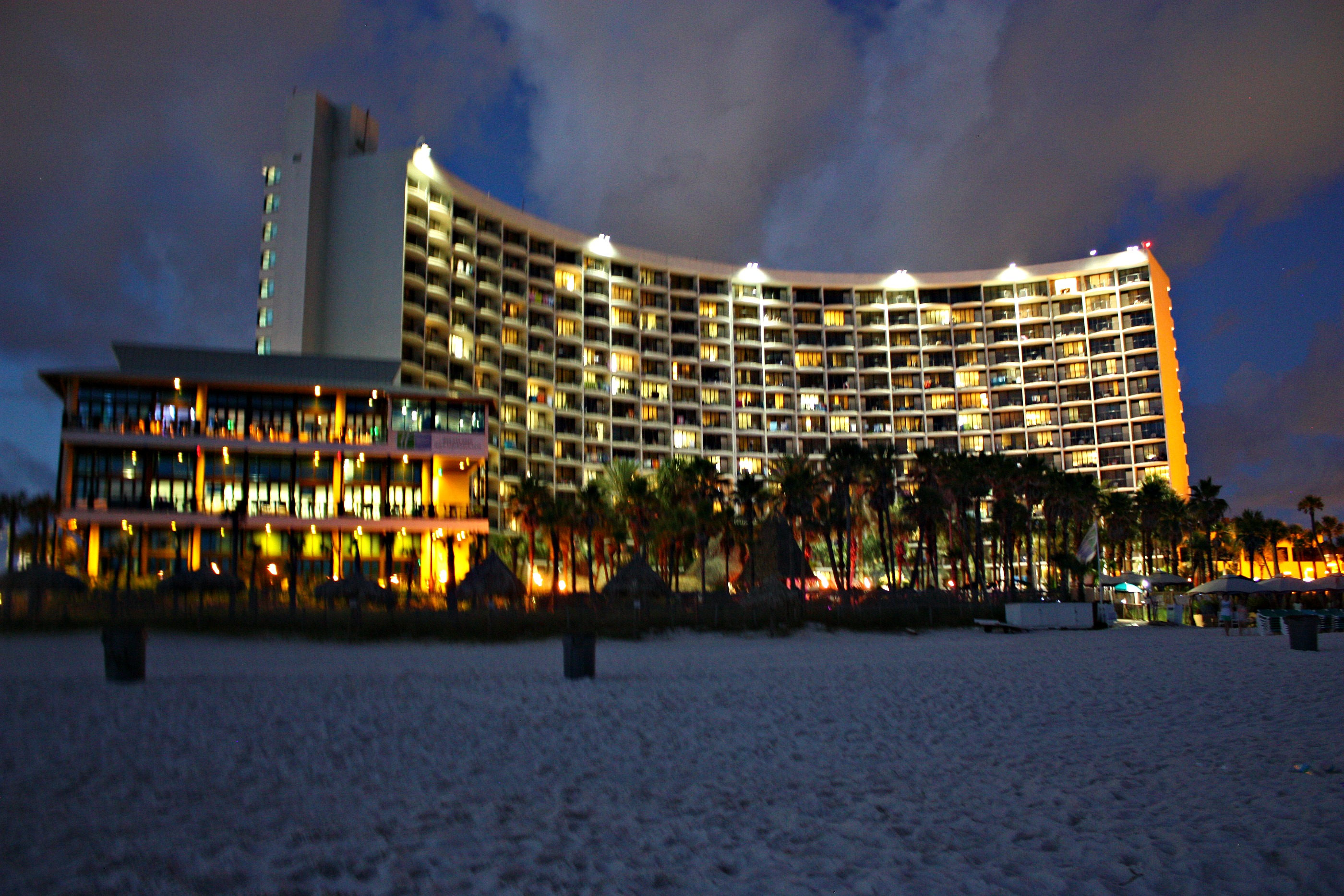 One of the other really fun things at night was to watch a movie (every night) poolside at the "Dive IN" = after a long day of swimming, my kids would almost completely pass out while watching the movie!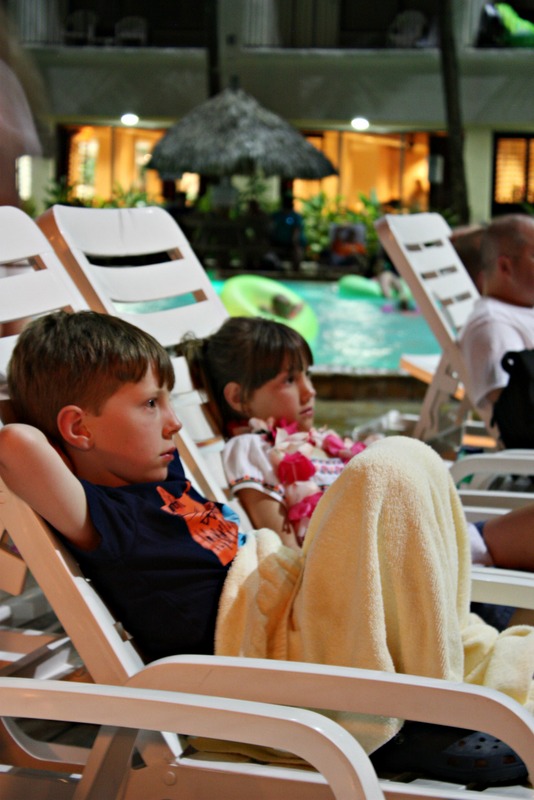 We headed to Margaritaville in PCB on our last night.   We had never been, and when this pirate girl walked out on stilts, it was a shocker!  So fun!  The kids loved it.  She made them a balloon crown, shark fin, and a pirate sword.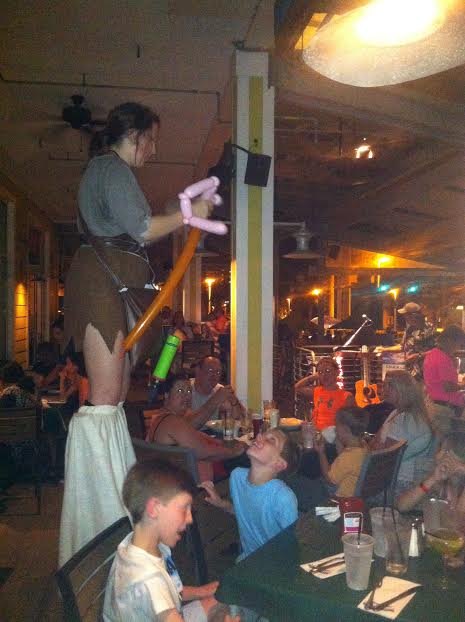 Of course, I had to try the Cheeseburger in Paradise!  (I took the buns off & skipped the fries for a salad because of my diet.)  But it was so good!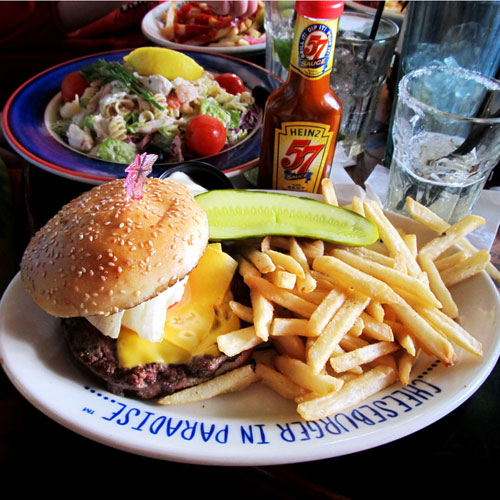 We went back and got the kids some FroYo at Bippy's while we walked around Pier Park.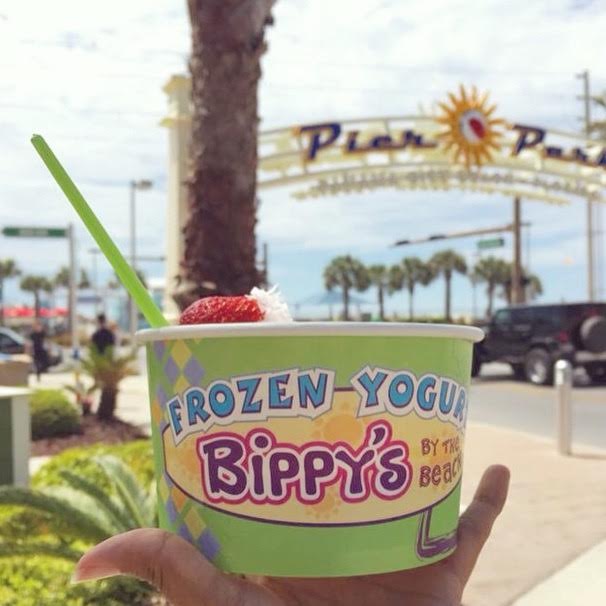 Pier Park is an amazing place to hang out, shop, eat or just go walking around.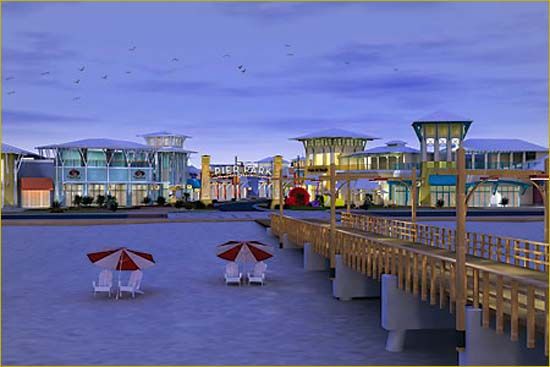 I made a fun FlipAGram below.  If you want to hit play – warning it does have music so you may want to mute your volume?  Or not?
We had a great time in Panama City Beach!  There's no other beach that's like it.  The water is calm on the Gulf of Mexico especially in PCB.  You can see all the way to your toes.  Nothing can compare.  We also really enjoyed our stay at the Holiday Inn Resort!  We cannot wait to go back!

This is a sponsored conversation written by me on behalf of Panama City Beach via Rhythm One. The opinions and text are all mine.