This Halloween Hoop Art Wreath makes me so happy.
Not only did it turn out so cute, but I also had one of my favorite assistants helping me make it.
You see, my daughter is at the age where you likes all things tacky and glittery.
Glittery – sure, I get it.  In fact, I love glitter.
But if its BIG or BOLD she wants it in her room.  – Who's child are you???  Thank goodness we aren't battling over the clothes just yet, but when it comes to decor – holy moly(!!!)  more equals more with her.
But thankfully, we both agreed on everything we used for this Halloween Hoop Art Wreath.
We both love it!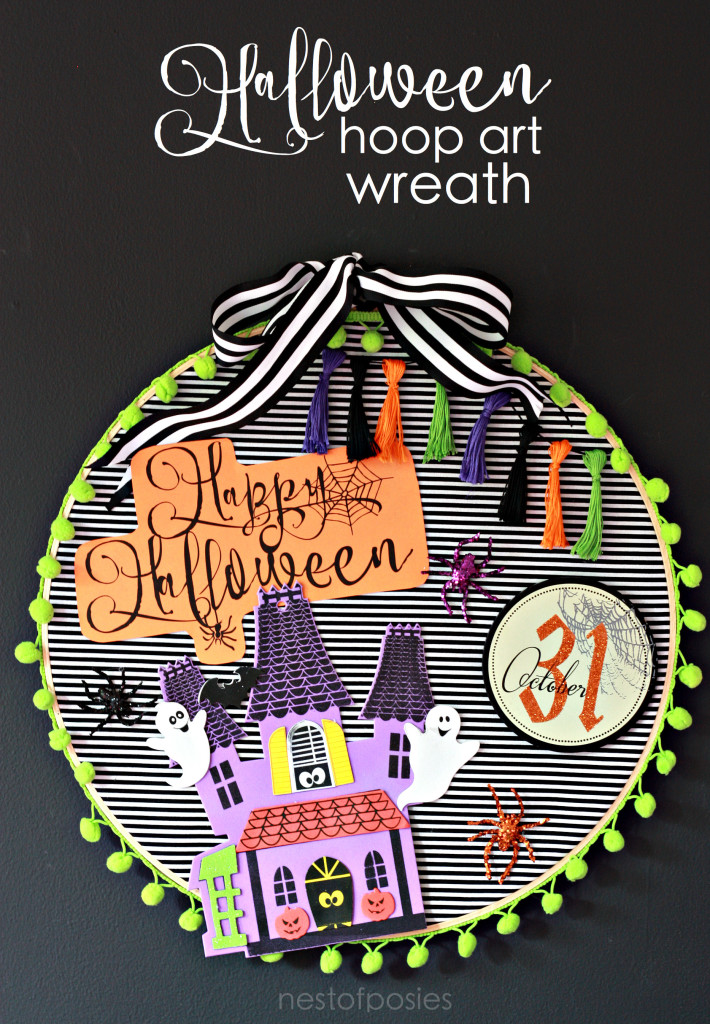 All the supplies we used can be found at your local craft store or dollar store!  I had the black and white stripe fabric on hand in my fabric stash pile, but the embroidery thread and pom pom trim came from a craft store.  Everything else is from the Dollar Store.  So the cost to make this is very minimal.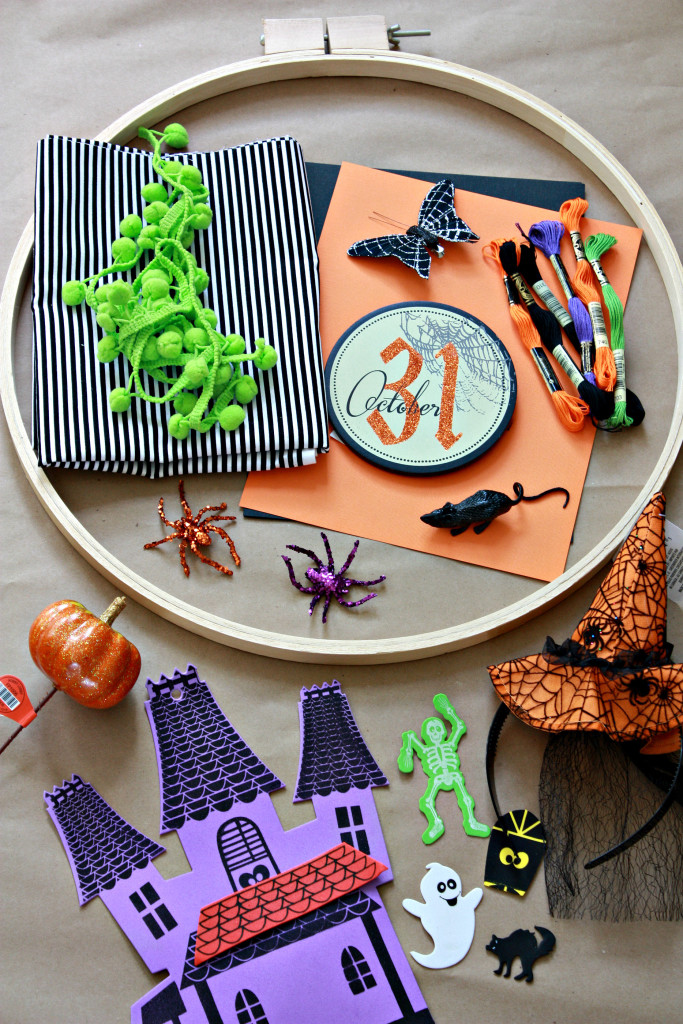 We weren't sure exactly what we were going to use, and what would look right, but I think we found a fun balance.  The foam haunted house is a set of many pieces ~ all for just a $1!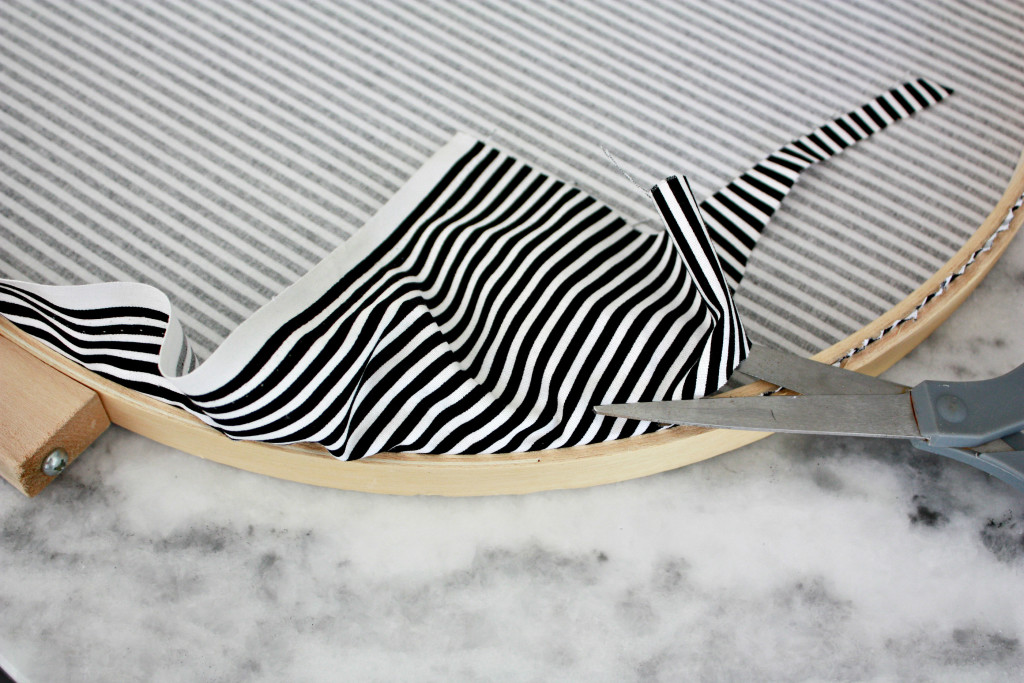 I cut the fabric and secured it around the hoop.  I also used the glue gun to secure everything in place.  But she put the haunted house together, and I followed her lead where she wanted everything placed.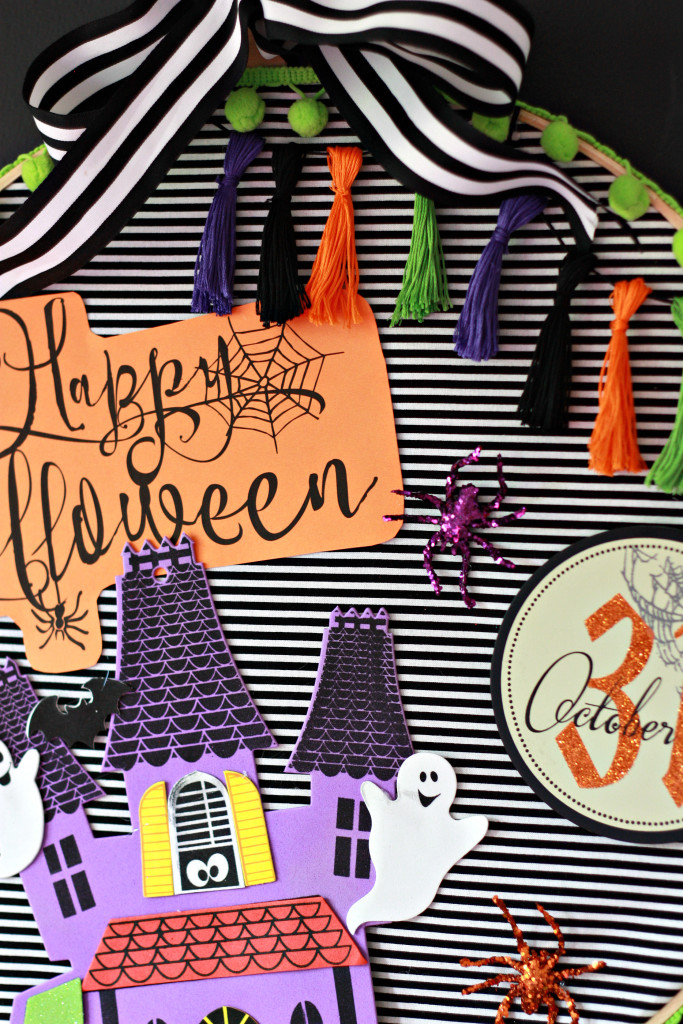 It is such a darling project to make together and it looks so cute in her room!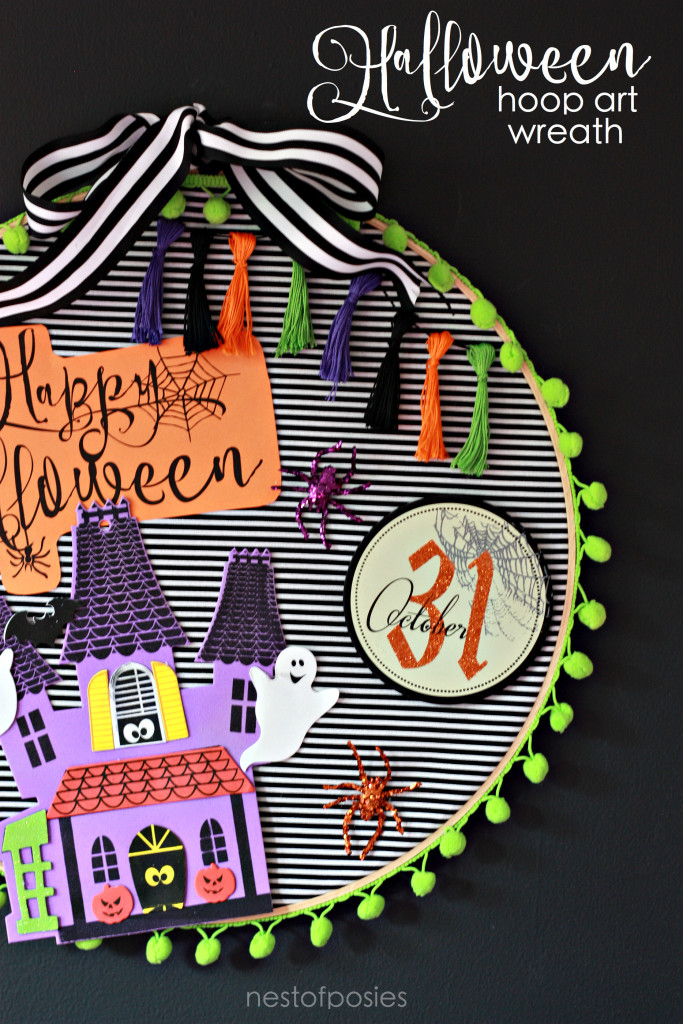 I ended up making the "Happy Halloween" printable sign myself.  I had orange paper on hand so I printed it out on the orange paper, but I think white would look just as good.  I attached the printable down below just in case anyone wanted to use it as well.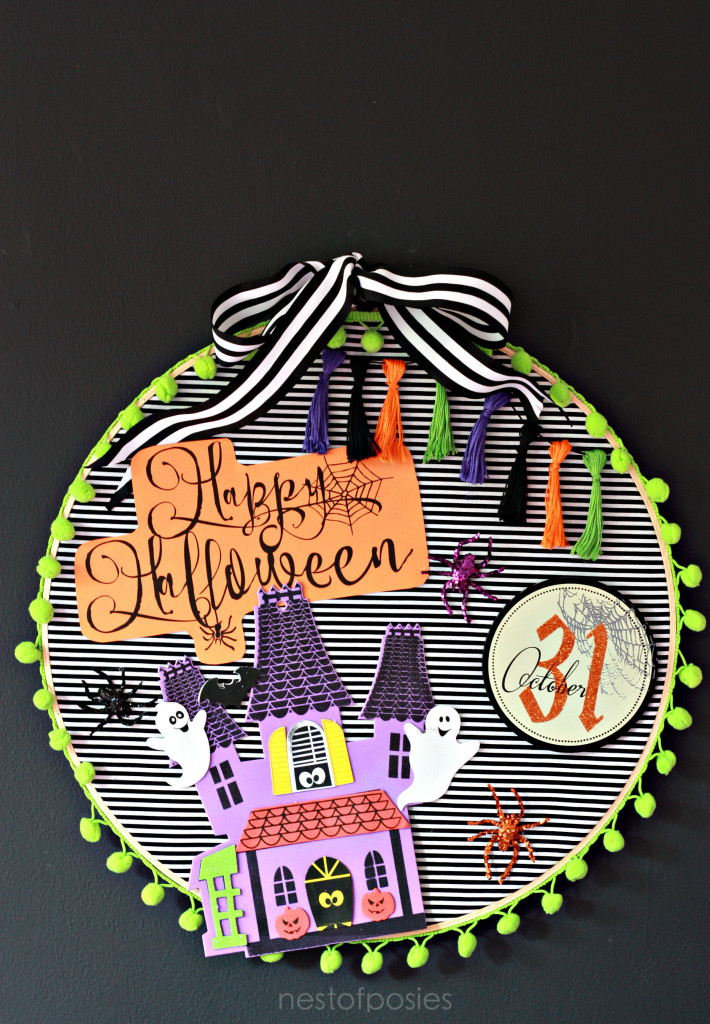 Its a perfect craft to make over the weekend with your kids.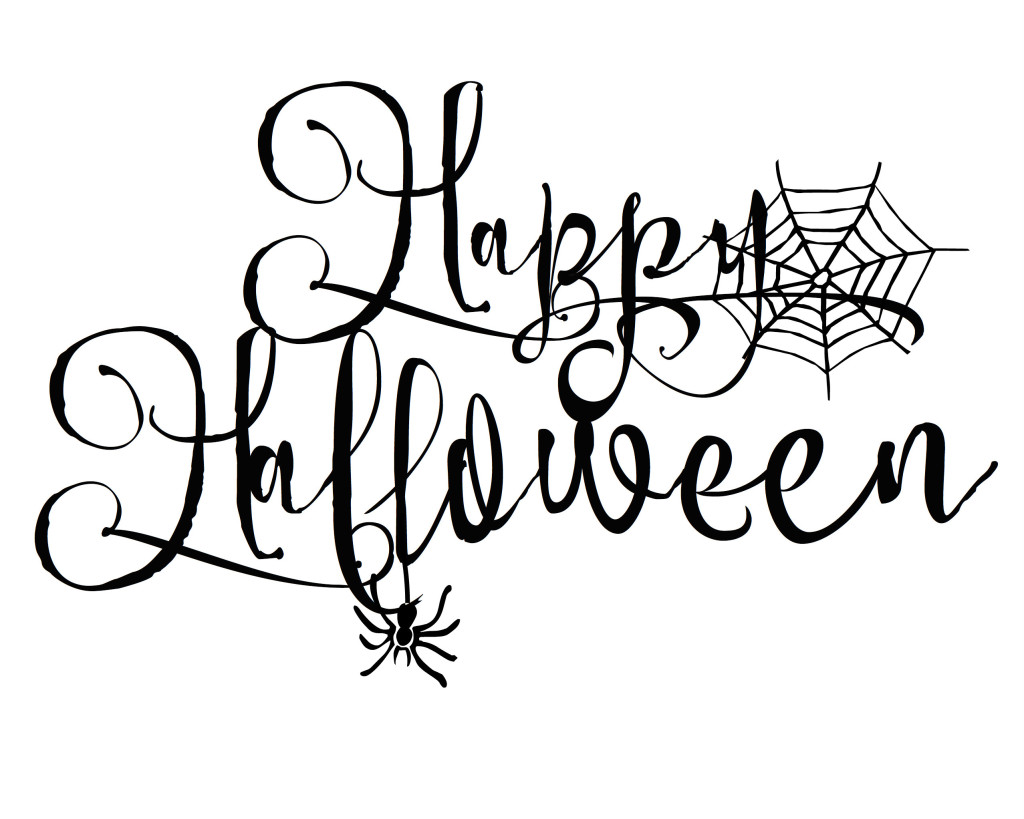 Below is the widget box that will let you download the file to print from home.  I do recommend using card stock if you have it on hand.  It will do better with the hot glue as well.
This printable is for personal use only.