I'm so excited to share my Spring Mantel with 2 free printables that hopefully anyone can use on your own mantel or in your home's decor.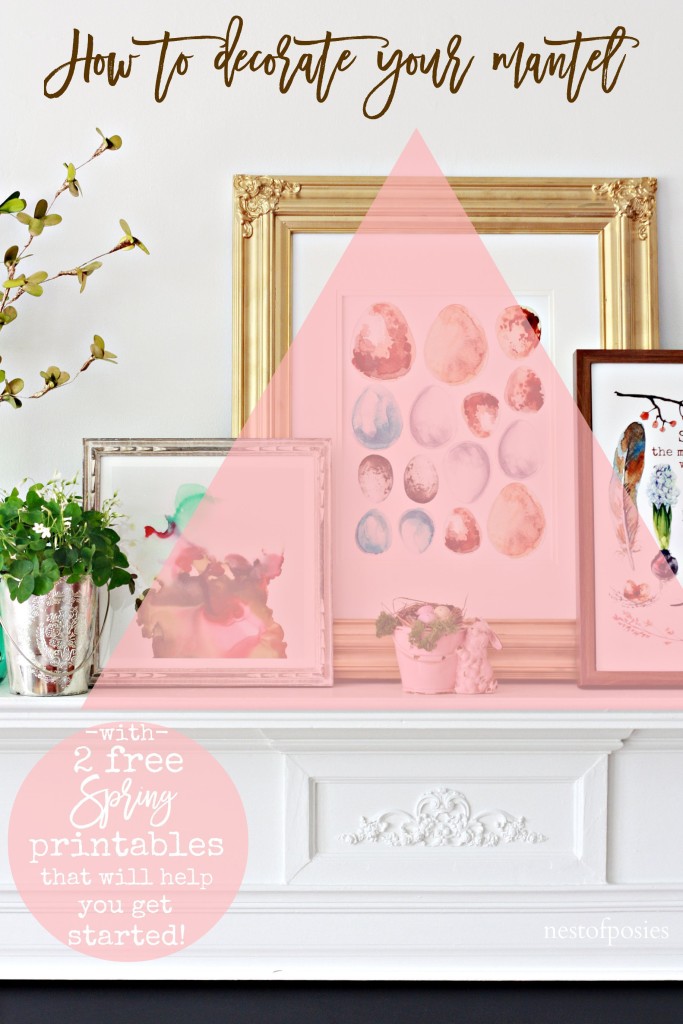 We've been teased with Spring like weather, and it immediately got me in the mood to open up my treasure box of all things Spring.  You know what I'm talking about, right?
Those plastic storage bins…some for Summer, Fall, Winter & Spring.  They get rotated around in all of our garages, but as each new season approaches I'm so anxious to open up all those amazing treasures I haven't seen in almost a year.
As with most season, I typically start decorating my mantel first.  I personally feel the mantel sets the stage for the entire house.  Even though the rest of the house can still be in complete disarray, I always feel I'm off to a great start if I get my mantel decorated first.
This Spring however, I wanted to avoid all the tchotchkes I tend to add to my mantel.
Sometimes "more" is well, more.  Just ask the scale!
And since Spring is always focused on Spring Cleaning, I wanted my mantel to have a clean, crisp look to it as well.  I knew the only way I was going to get the cleaner look, is if I went with bigger scale pieces of decor for our mantel and layer it.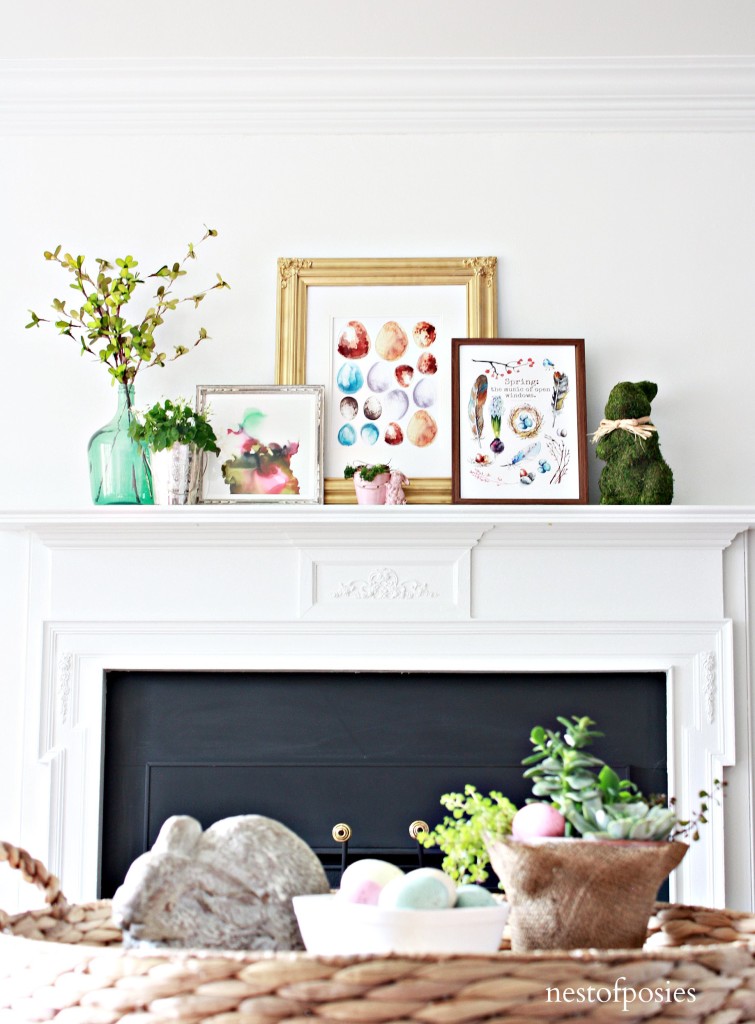 Decorating a mantel can be a piece of cake on some days, other times it can be a complete disaster.  So I decided I would start by making my own graphics, so I could layer in Spring images that I love, and create it in colors that are true to Spring but also neutral.  Hopefully so that anyone could use them in their own home's decor.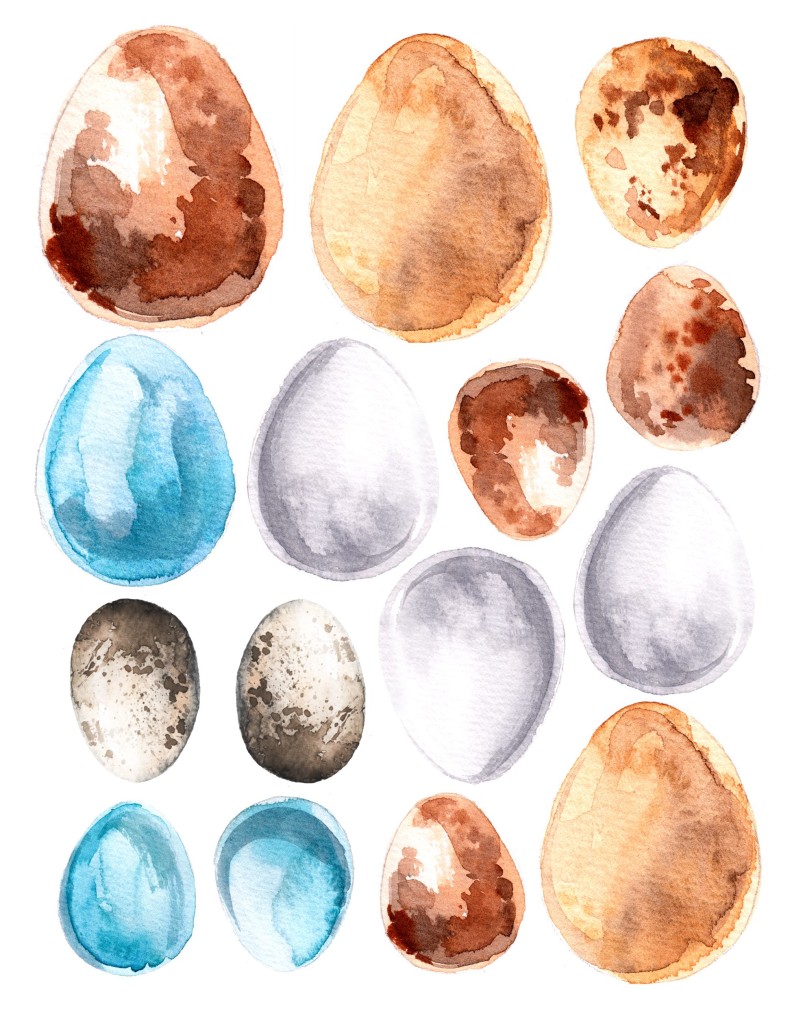 Watercolor eggs.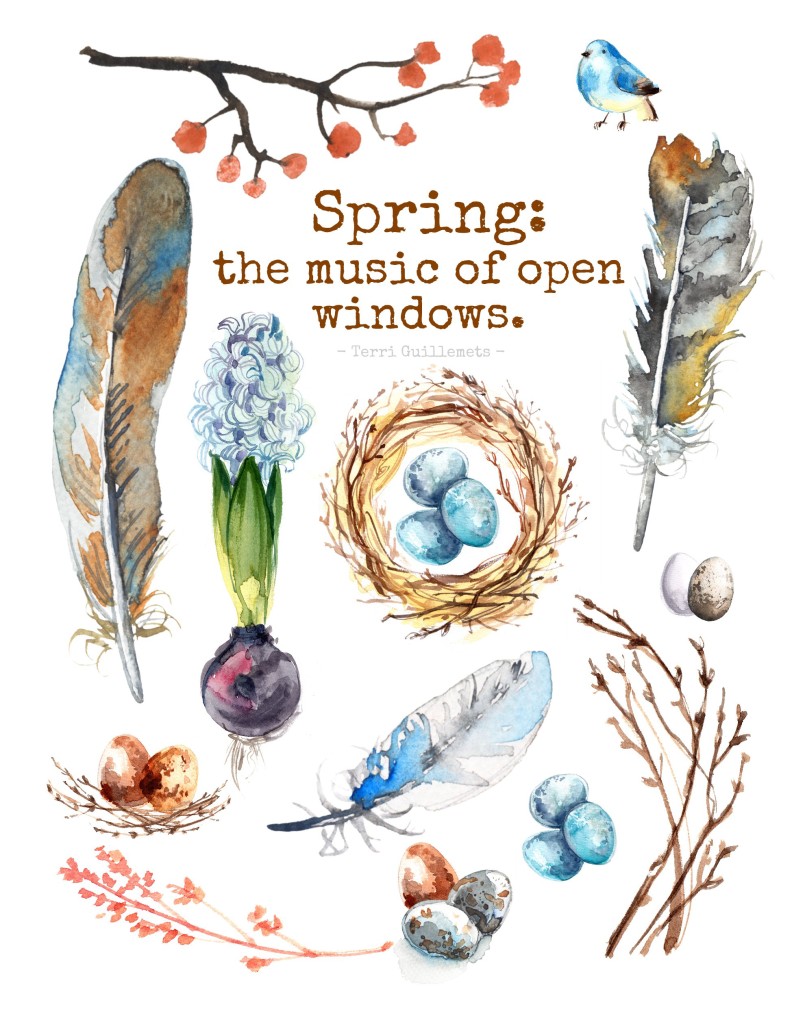 Plus, a watercolor image and quote full of things we all love about Spring.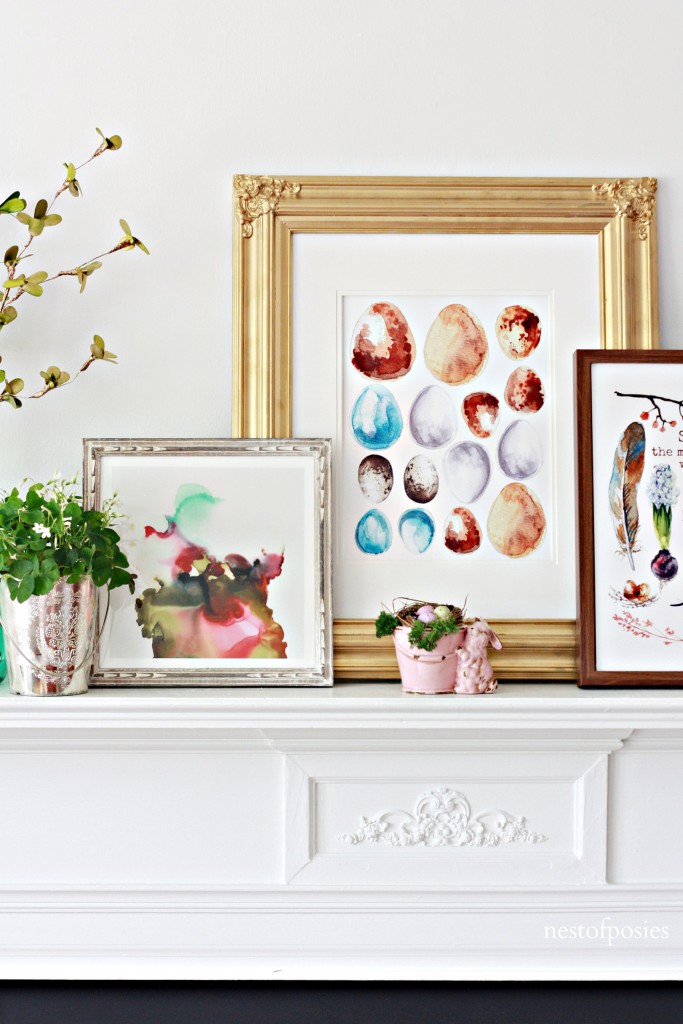 I layered in different color frames, a separate watercolor piece from Minted, and I allowed myself just 1 tchotchke.  Just like I allow myself just 1 cookies, several times throughout the day.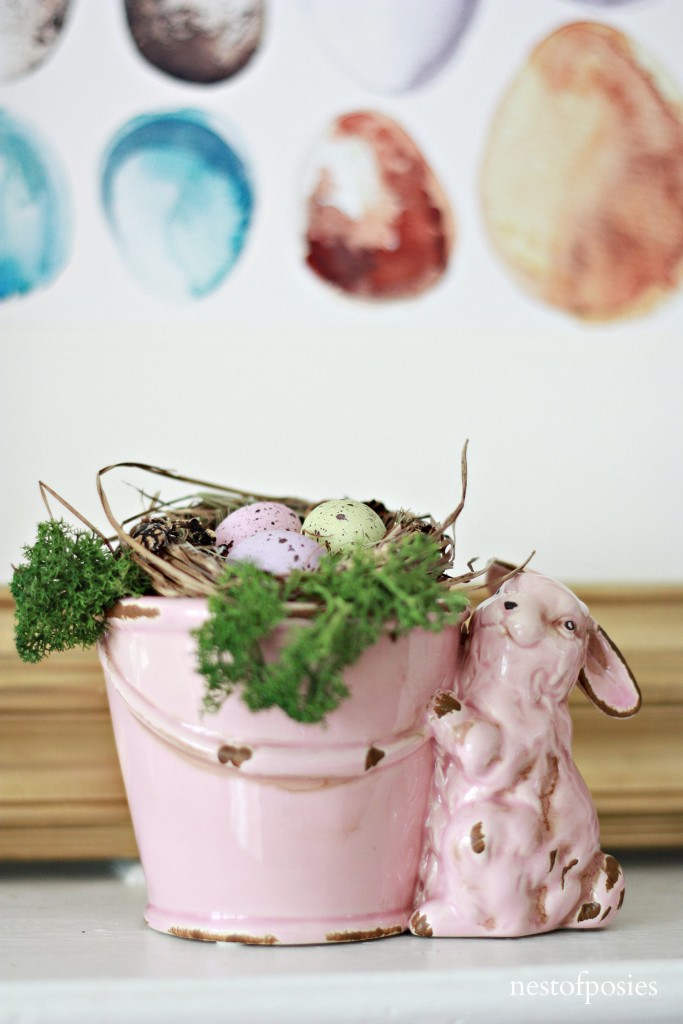 Of course I have tchotchkes all around the house, after all they are my Spring treasures & I do love them.  But in this photo below, hopefully you see what I was trying to achieve with larger scale graphics, layers and clean lines on my mantel to help set the stage or an "illusion" of a clean, cluttered free home.
Because any illusion I can give of a clean home I'll gladly take!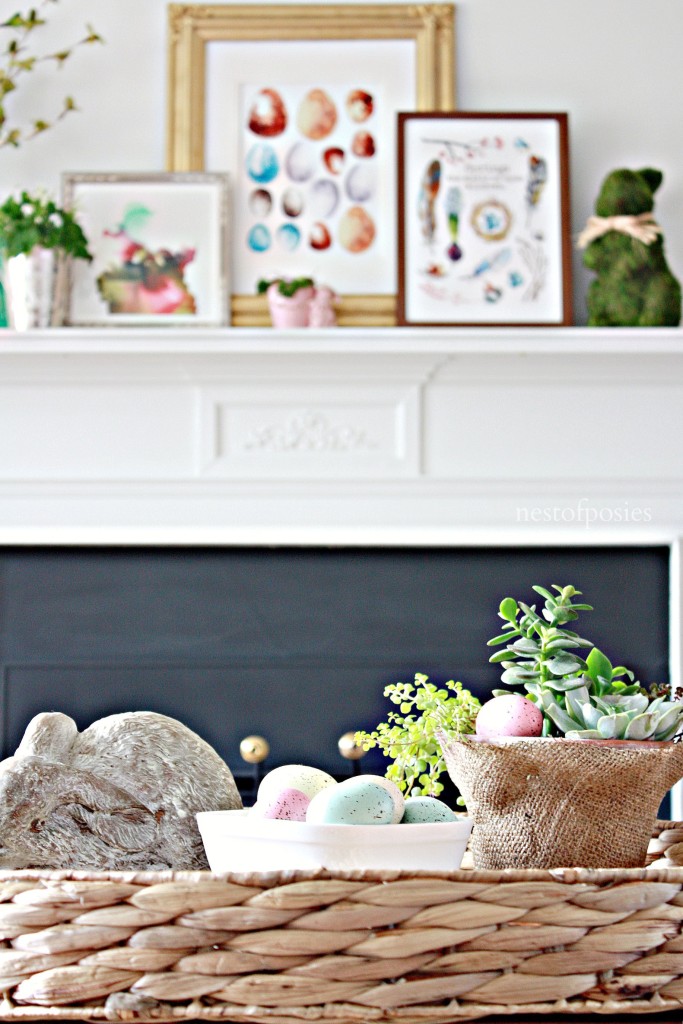 I love this time of year personally.  I also love it for our home.  It's like your home gets the "refresh" button from your computer and new colors, old treasures and warm & fuzzy feelings start to happen all over again.
*Keep scrolling down to the bottom of the post to download your printables.*

These downloads are for personal use only.
Hover over the upper right hand corner to download.
Both files are 11×14 sizes.
fyi:   *I had both printed on cardstock at our local FedEx office store for $4.49 total.*