I'm so excited about today's post!  It's been a work in progress for many weeks and I am finally sharing it on the blog.  It's about 2 separate thrifted pieces that were destined to be together.  They had a hot "Spring Fling" romance & decided to get married and become my Chalkboard Dresser Buffet.
Meet the Dresser.
Let's go ahead and call him the "Groom" just for the sake of our Thrifty under $50 post.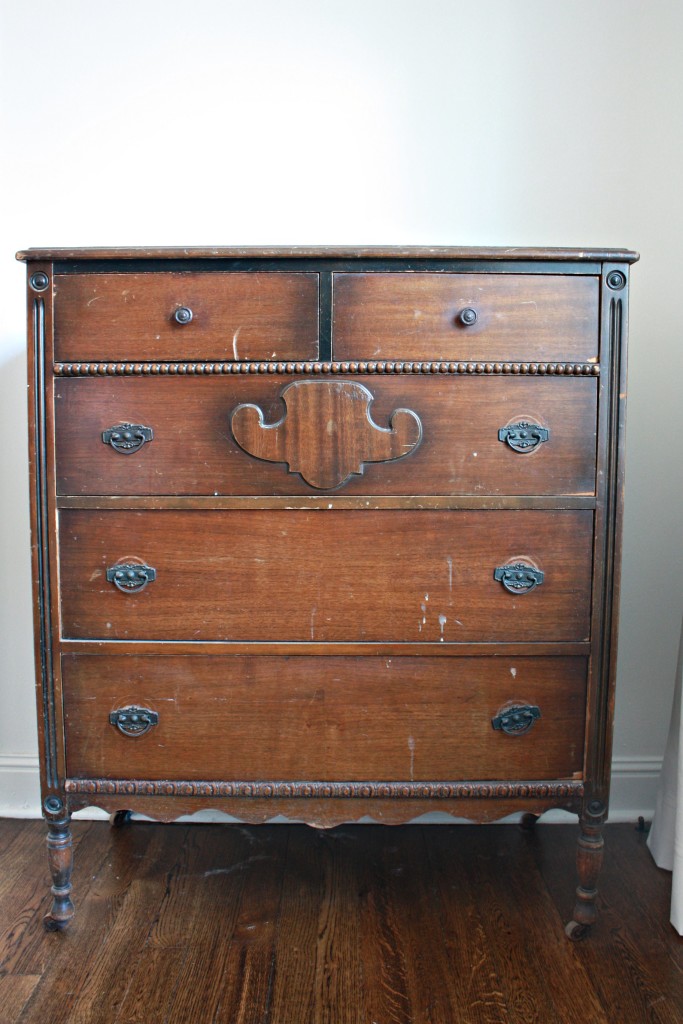 Before I go any further about the hot romance of my furniture pieces, let me tell you that I'm taking part in a series of Thrifty under $50 transformations!  There are 21 other bloggers participating in this week long event!  (Links at the bottom of this post)
Trust me when I say, this series is better than pinterest.
Far better than your Glamour magazine or your Country Living!
Or better than your Bride magazine – if you are a bride to be.  Because all of us are sharing real-life  transformations under $50!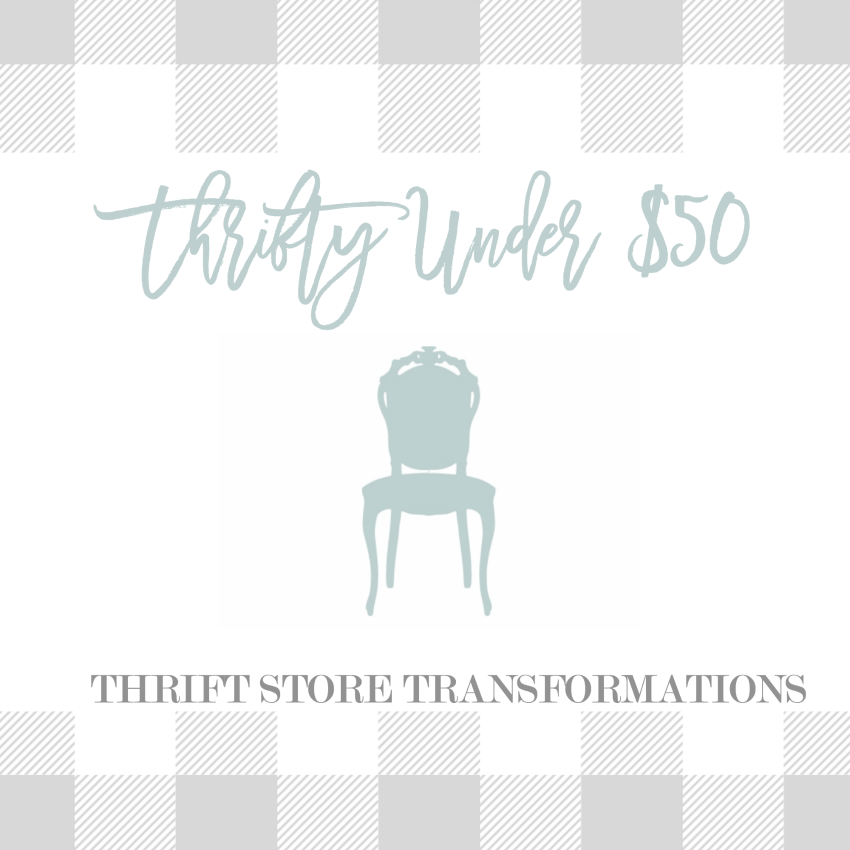 Okay…gettting back to how I created my Chalkboard Dresser Buffet.
Our "groom" is very masculine, but a little scruffy and had a few dents & some scratches.
I found him at our local Goodwill store for $34.99 – sitting all alone.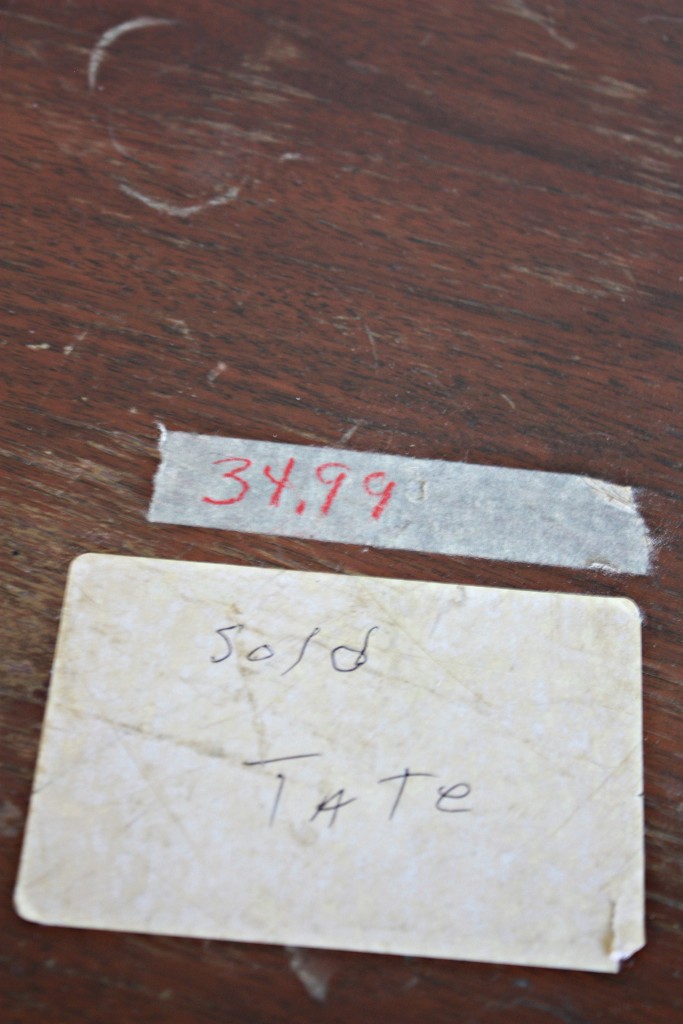 I knew he could be a knight in shining armor or have that "Fixer Upper" look in no time flat.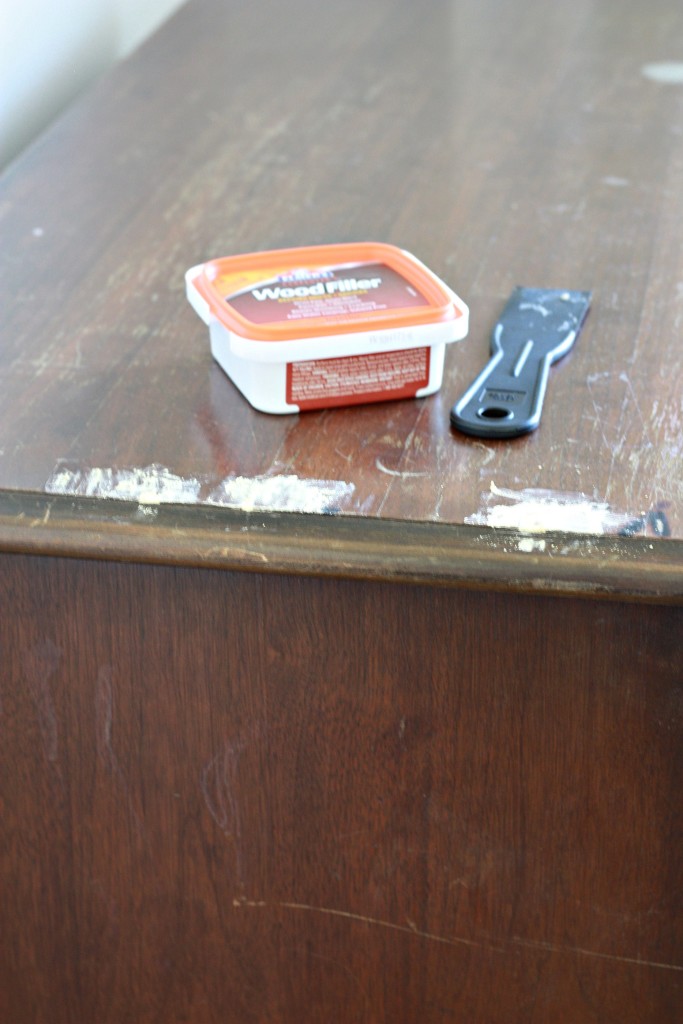 I have always wanted a two-toned dresser so I decided to paint the entire base of the dresser with my favorite Gray color that I already had on hand.
Because I cannot be without my favorite gray paint, just like I can't be without my sweet tea.
For the drawers, I simply sanded them down using my electric sander.  I think all 5 drawers took me a total of 30 minutes to sand down.  Easy & simple = my favorite kind of project!
It's not perfect, but I truly love the combination of the gray and the sanded raw wood.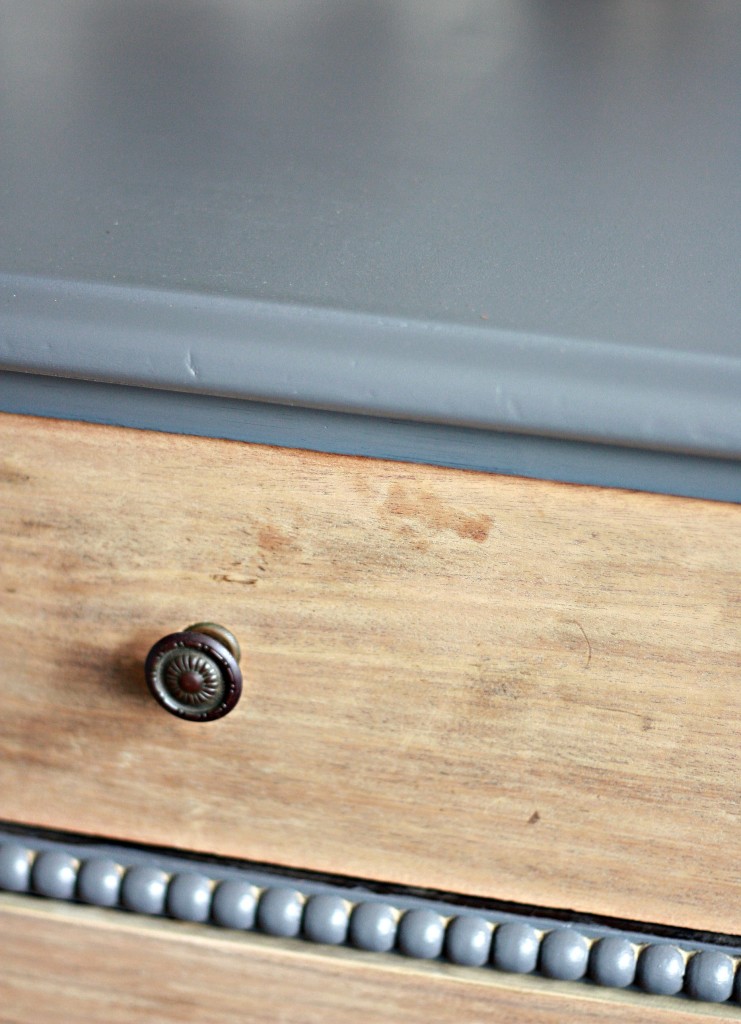 It is everything I hoped it would be & more when I envisioned this Chalkboard Dresser Buffet in my head.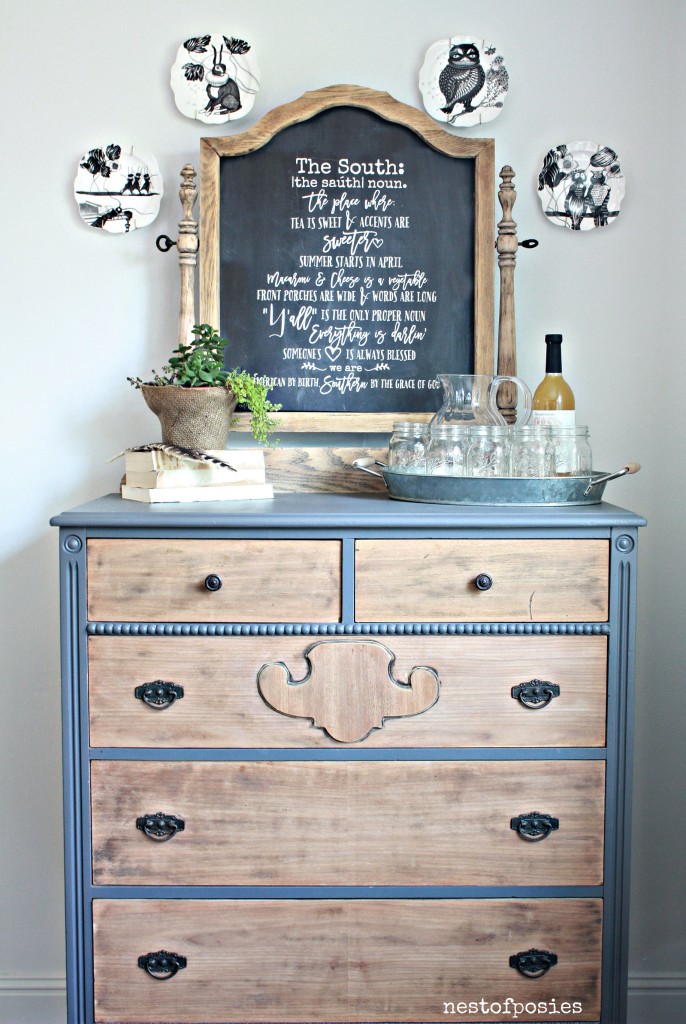 Next up…
Meet the "Bride"
She was a Craigslist find!  I actually got her for $10 because it had been on Craigslist for over a week, and I thought why not ask to have it for $10?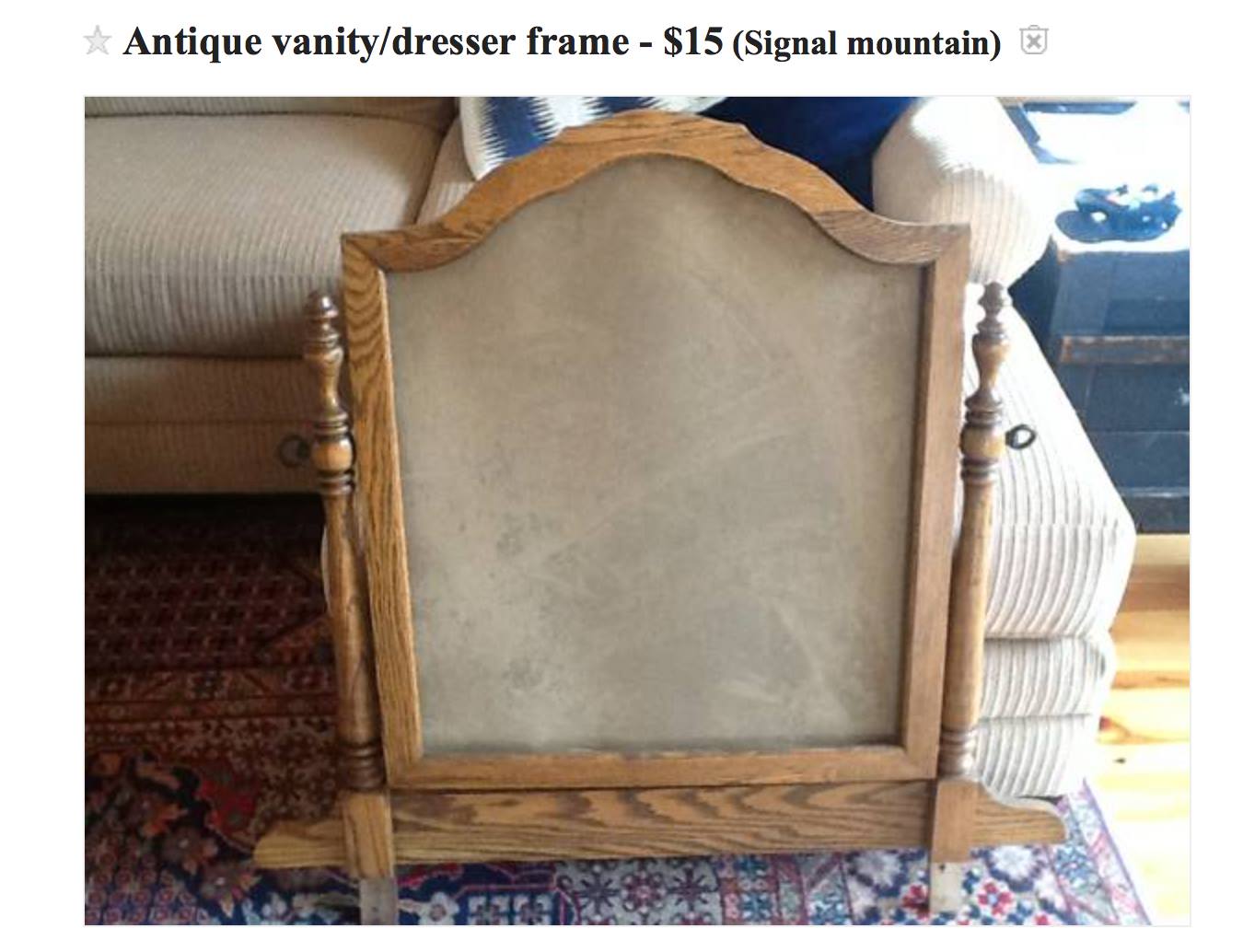 All I did to her was sand her down using my electric sander & used 2 coats of black chalkboard paint. That's a cardboard backing you see, because obviously the mirror had broken.  The paint had no problem adhering to the cardboard, and the entire look was exactly what I was hoping to achieve!
Our dining room isn't the biggest in size, so I knew this dresser would be able to store my table linens, party supplies, summer & outdoor tableware that I don't use throughout the year.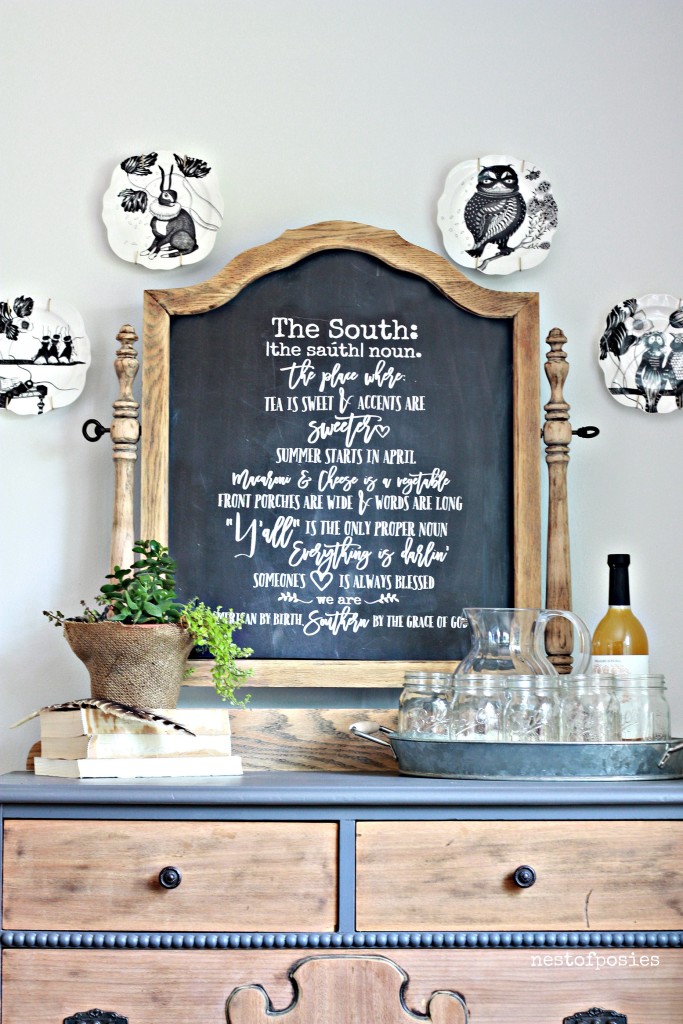 Just like any wedding these days, the married couple had to have a chalkboard statement written out for display.  😉
But of course, I cheated a little.
I know my abilities, and I know when not to even attempt something.  So I made this chalkboard printable to go on the top of the Chalkboard Dresser Buffet.
This is a free download in a 8×10, 11×14 or 16×20 so click over to this post for your free download.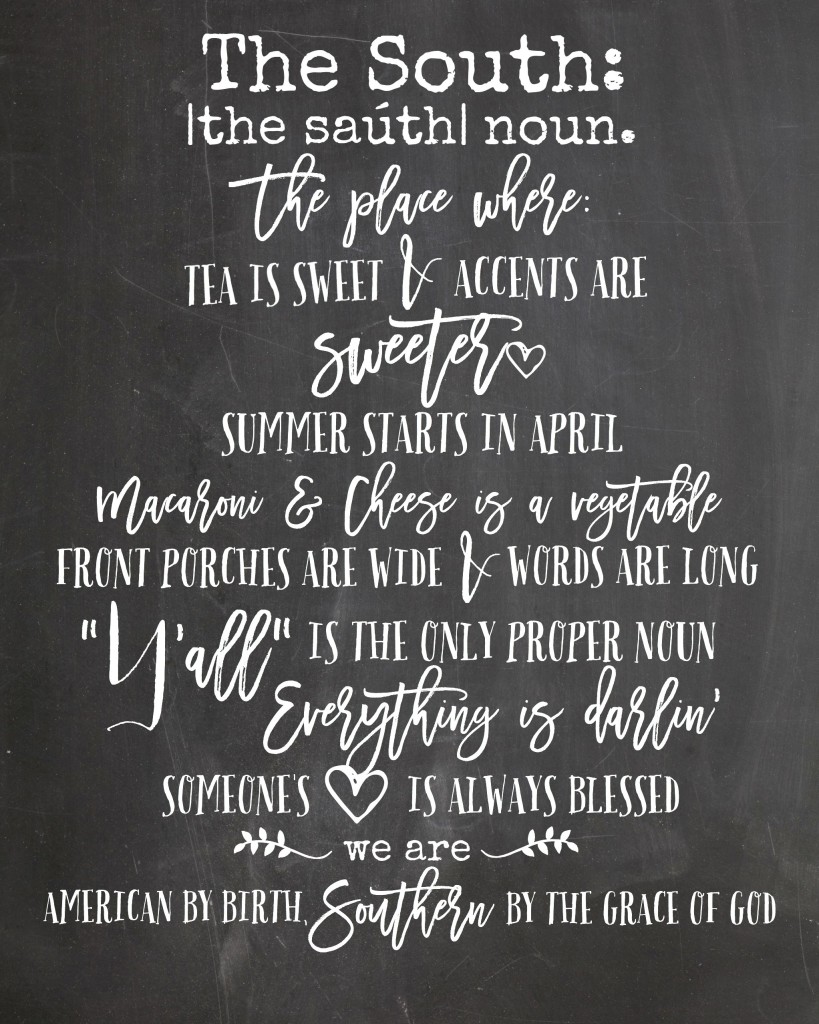 I feel like it all flows together.  Our dining room table is also a thrift store find from a few years back.
It's funny, because I'm calculating the furniture and the fixtures in our dining room and the grand total for everything is:
Dining Room Table & 2 chairs = $45
Dresser = $34.99
Dresser Frame = $10
Crystal Chandelier = free from the trash (!!!)
4 metal chairs = $200
Grand Total $289.99 for our entire room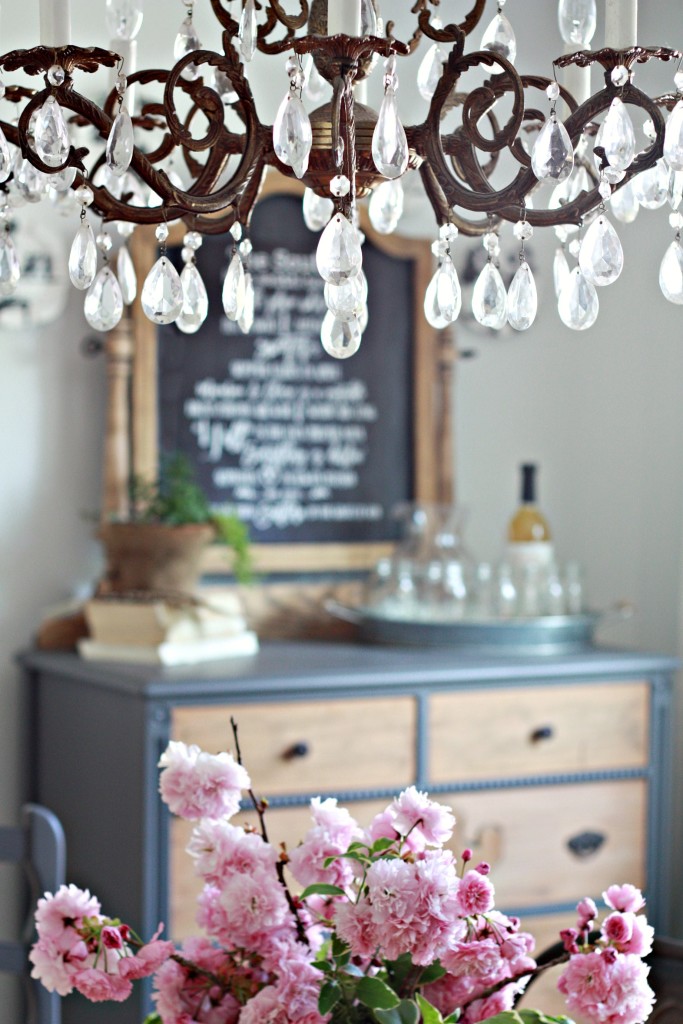 Another perk of the timing of this marriage ~ our flowering Peach Tree was in bloom. 🙂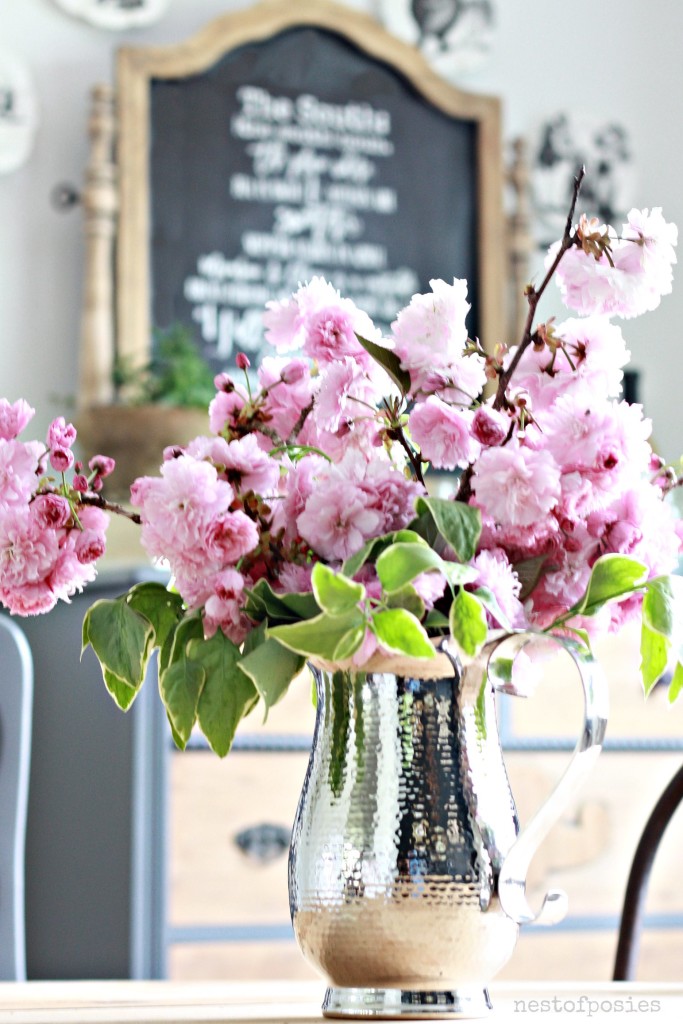 The married couple sits perfectly in that corner.
Don't you think?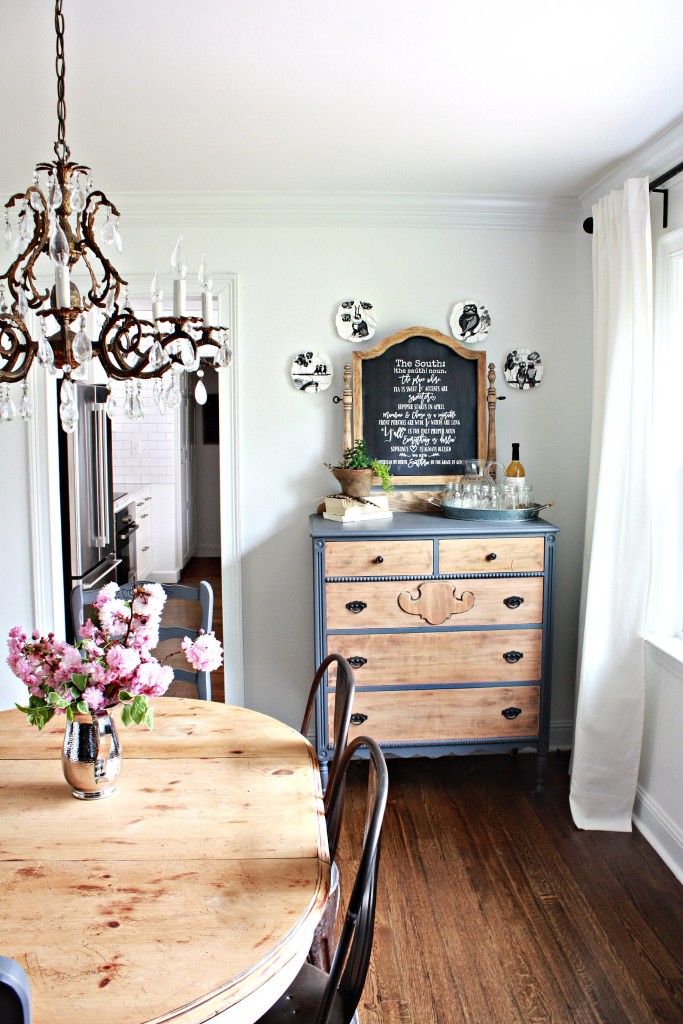 Up next on the Thrifty under $50 Transformations is
Jen from City Farmhouse
!
You all will love her style – I promise!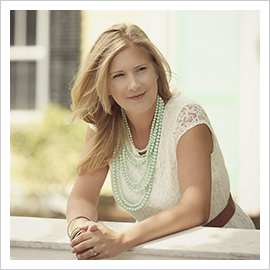 Also, be sure to visit all the other Thrifty under $50 Transformations!
My blogging friend Beth, who I believe was the first person to ever read my blog outside of my friends & family that I bribed (ahem…) created this fun series and got all 21 of us bloggers together!  Be sure you visit her
dining room transformation
as well.  It is BEAUTIFUL!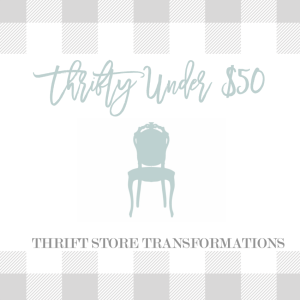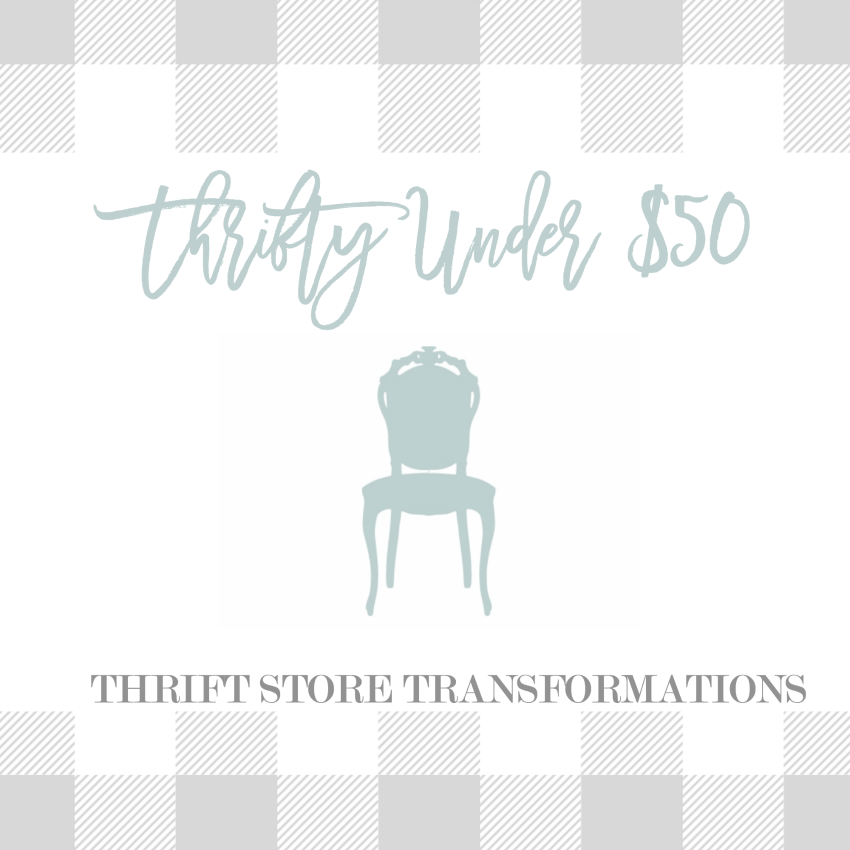 Here are all the links to the amazing transformations!
Monday
Home Stories A to Z
Design Dining Diapers
Finding Silver Pennies
Anderson + Grant
Tuesday
French Country Cottage
Refresh Restyle
Just a Girl
Finding Home Farms
Wednesday
Bless'er House
Beneath My Heart
Love Grows Wild
Ella Claire
Thursday
Southern Hospitality
Life On Virginia Street
Four Generations One Roof
Nest of Posies – me!
City Farmhouse
Friday
In My Own Style
Sand & Sisal
Julie Blanner