I like to think of myself as a trend seeker, but in a frugal sort of way.  For as long as I can remember, I've always been like this.  While growing up, I considered it a challenge to find the latest trend, or make the latest trend but with minimal costs.  That's exactly how I am now.  I'm sure most of you have seen the very "green" trend using Tropical Palm Leaf Accessories for the home, haven't you?
I happen to love this look, and I am trying to find a way of incorporating this look in my classic, farmhouse, trendy foreclosure rancher.  😉

Some of it can be very bold, but some can look very Lily Pulitzer, which I love!  But that doesn't really go with my house style.  But I think there's a way to bring in some black and white prints to make them more neutral friendly.  Which is what (I think) I plan to do.
Probably many of you are already thinking this style will not match my house, or it's too beachy for my taste.   Which is perfectly why you should consider adding some tropical palm leaf accessories for the home to give it a relaxed Summer vibe.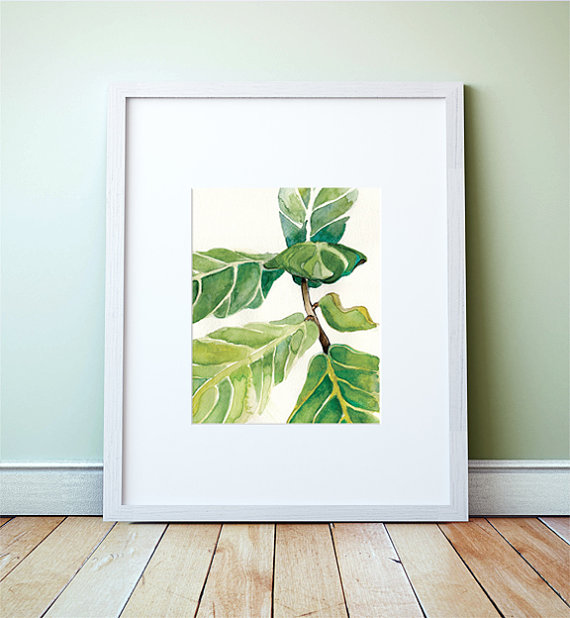 I'm a big fan of the Fiddle Leaf Fig plant!  So far, I haven't killed my plant yet, but I think this print is fabulous!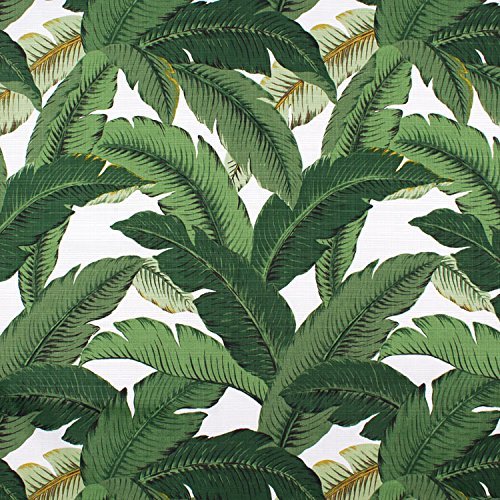 Y'all, this fabric above is designed by Tommy Bahama.  IT is fabulous!  It's an Indoor/Outdoor Palm Leaf Fabric by the yard from Waverly!  $9.90 a yard!  You could even use them outside as throw pillows or even placemats.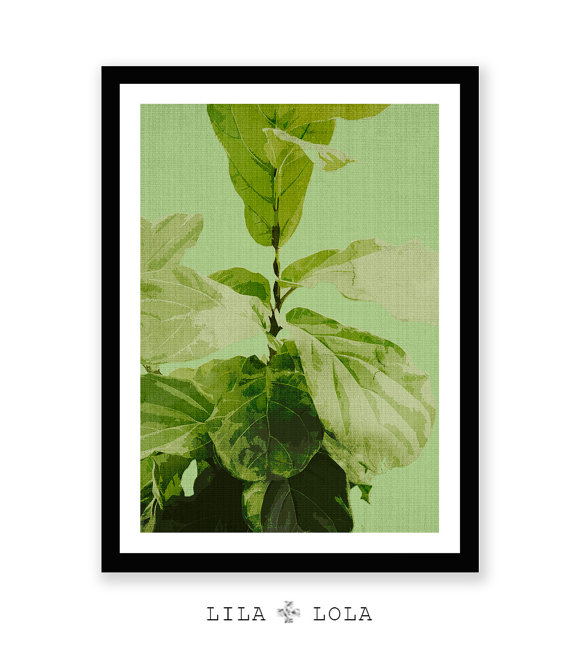 I happen to love the Fiddle Leaf Fig plant!  I've had my Fiddle Leaf for about a year now & I haven't killed it.  But I love the big heavy leaves in home design.  The live plant looks perfect for any home decor, but adding a printable or throw pillow to your bed would defiantly add a fun relaxed Summer vibe to any room!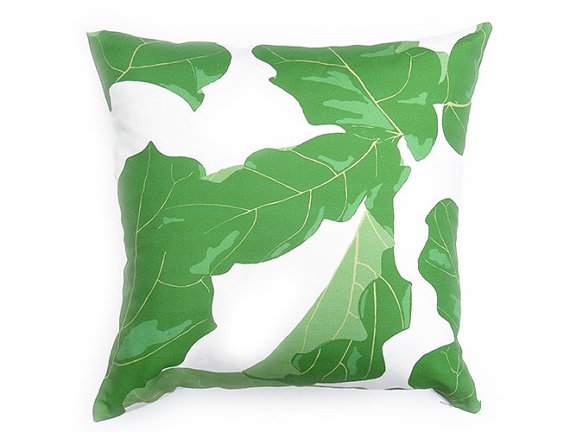 Love this Fiddle Leaf Fig Pillow.  So fun on a white linen bedding with this great POP! of green.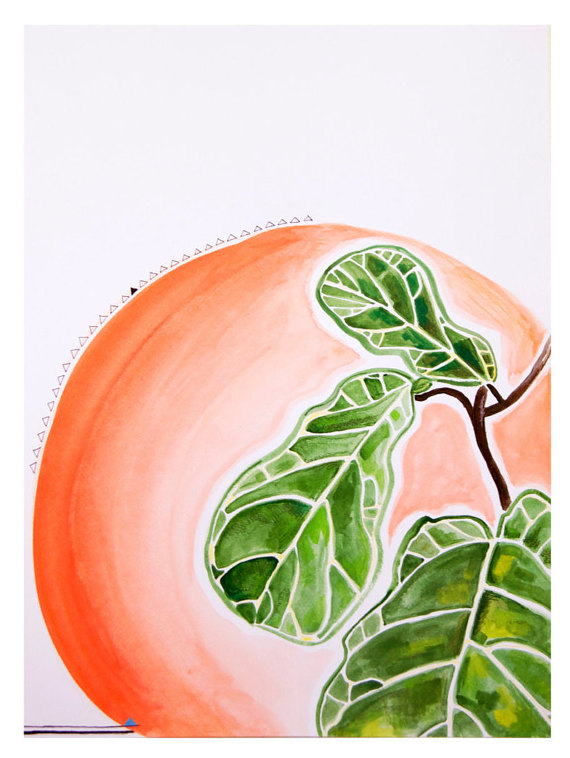 Love the coral & green mixed together.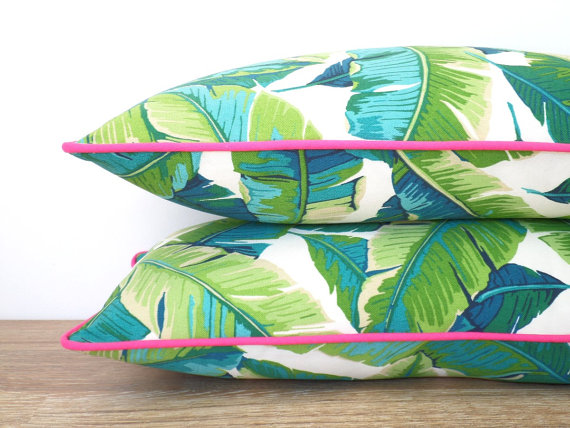 I love this Palm Leaf fabric mixed with the hot pink piping.  So pretty! & great for any room or family room.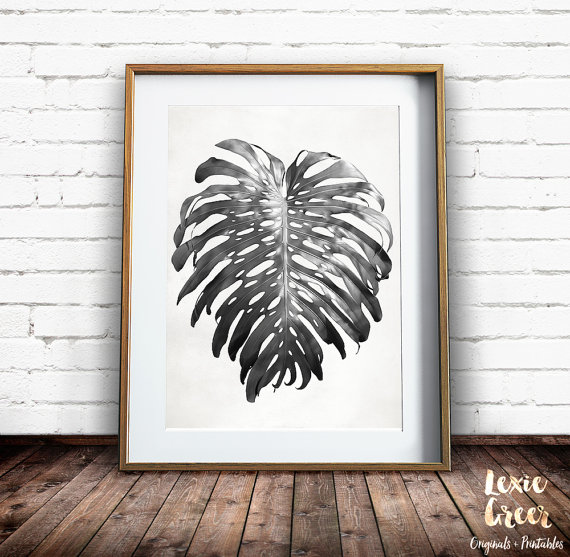 A beautiful black & white Tropical Leaf – instant download for $6.02 if you prefer more of a neutral pallet.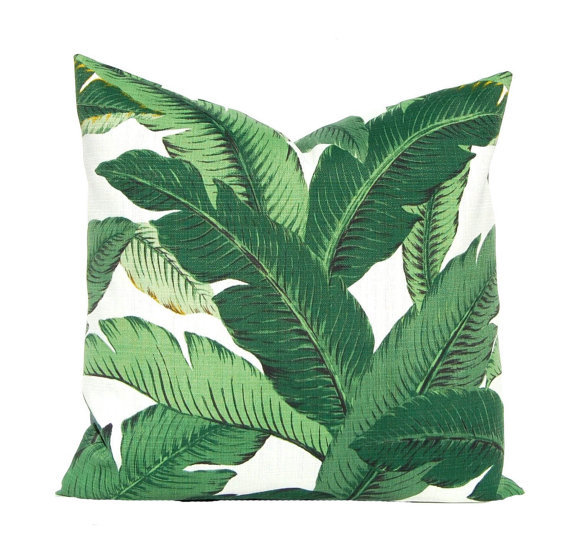 I believe this pillow above is made from the Tommy Bahama fabric, I referenced above.  If you don't know how to sew, or don't have time – this is a purchase.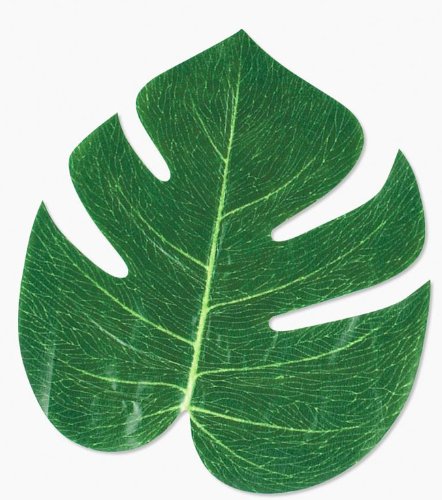 We all need some faux tropical leaves in our homes!!!  There are so many possibilities, trust me on this.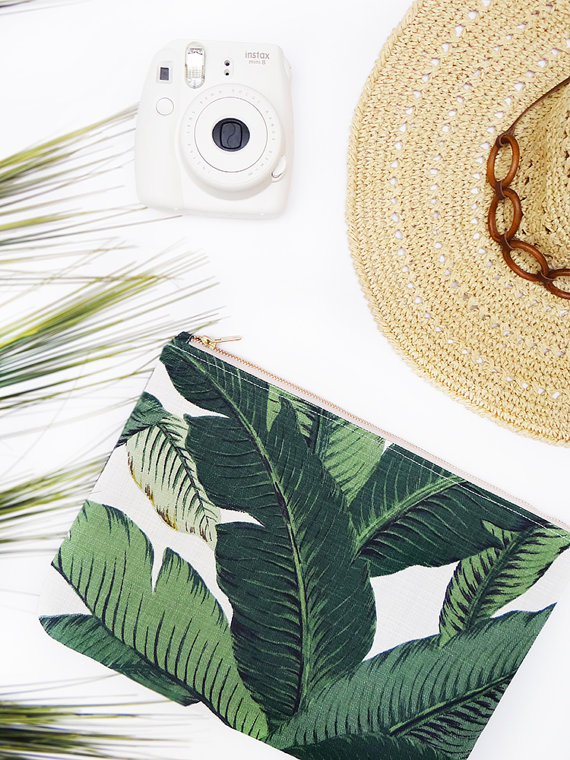 I couldn't resist adding this darling clutch to the round up.  So cute with jeans or an all white outfit!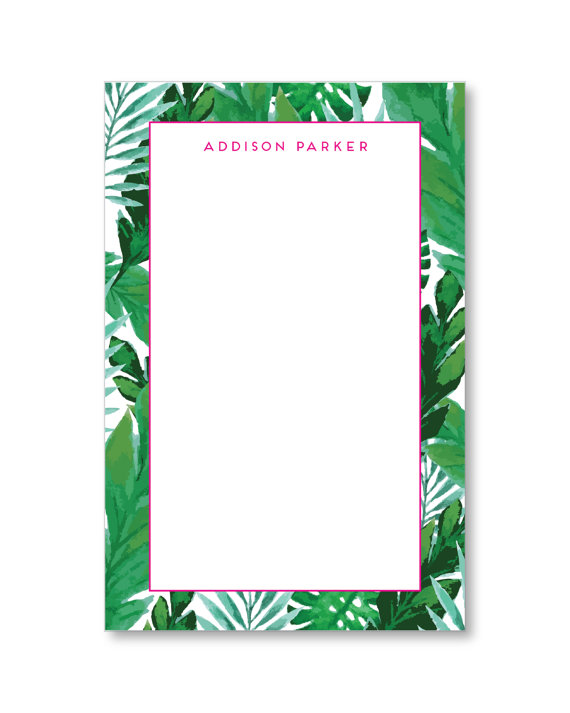 Personal tropical Palm leaf stationary – what's not to love?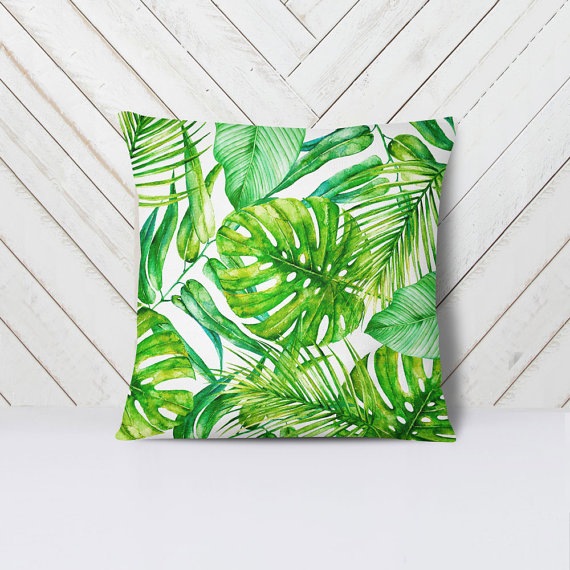 A watercolor Palm leaf pillow cover.  So pretty!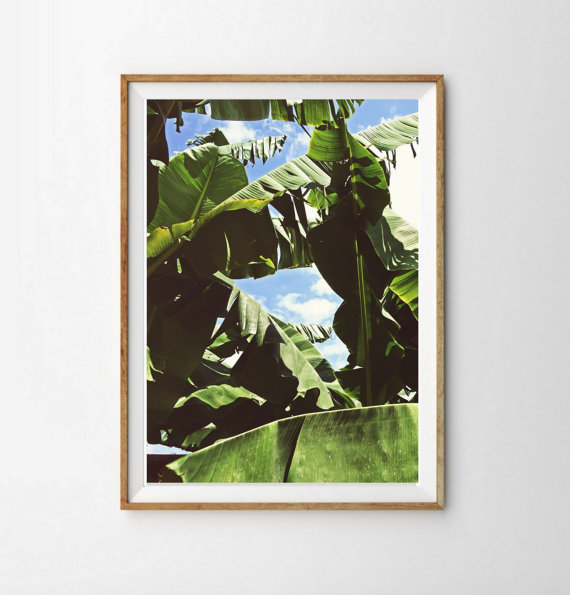 Banana Leaf Digital Download for $5!!!!  Poster Size.  Such a great deal.
So do tell, are you liking the Tropical Leaf Trend?  Yes, no?  Maybe?
Well, let me give you a few more pics for some fun eye candy!!!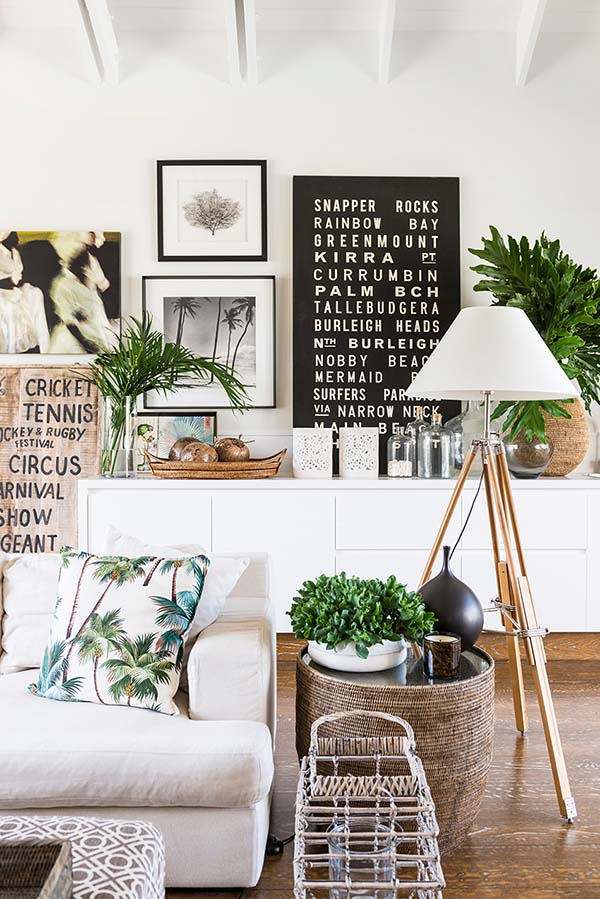 The stuff my dreams are made of lately.  Isn't this above room fantastic.  See what I mean, they have green and a very tropical feel, but it's all neutral as well.  So in love with this entire look.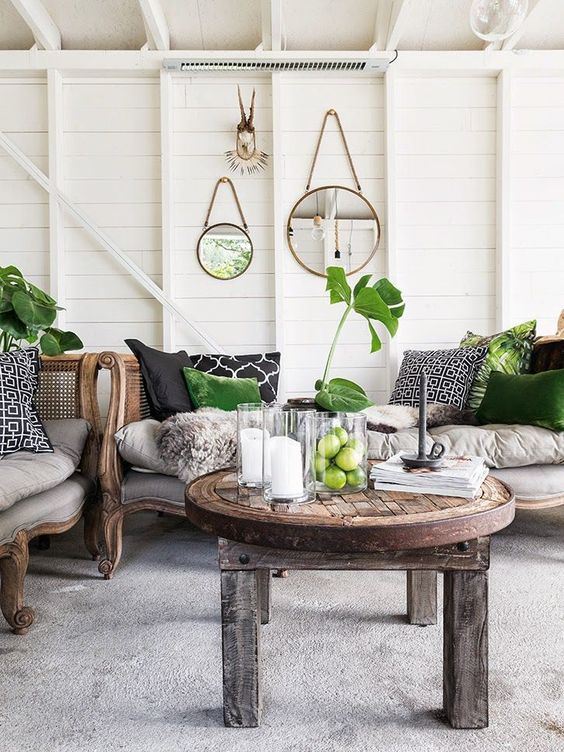 All neutral with pops of tropical green!  I love it.
And if you want to throw a party…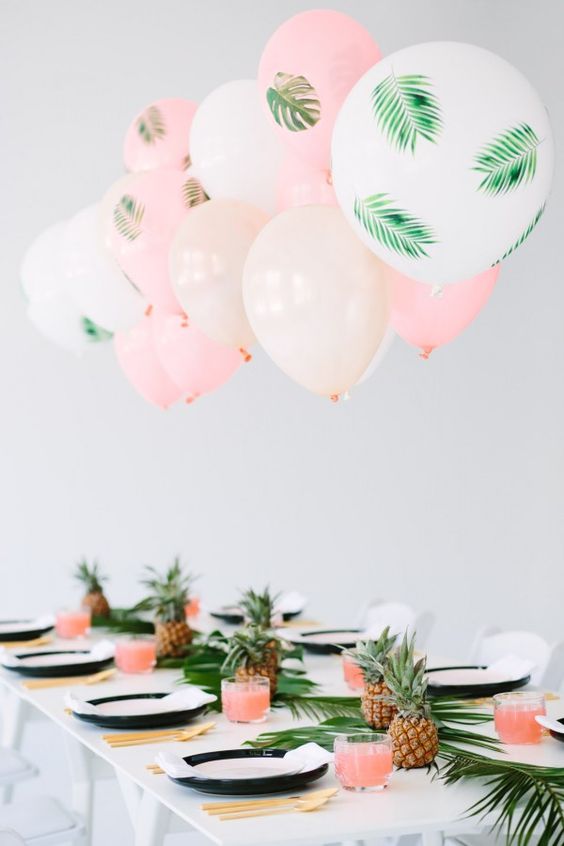 Here's a couple of fun DIY Tropical Party Ideas.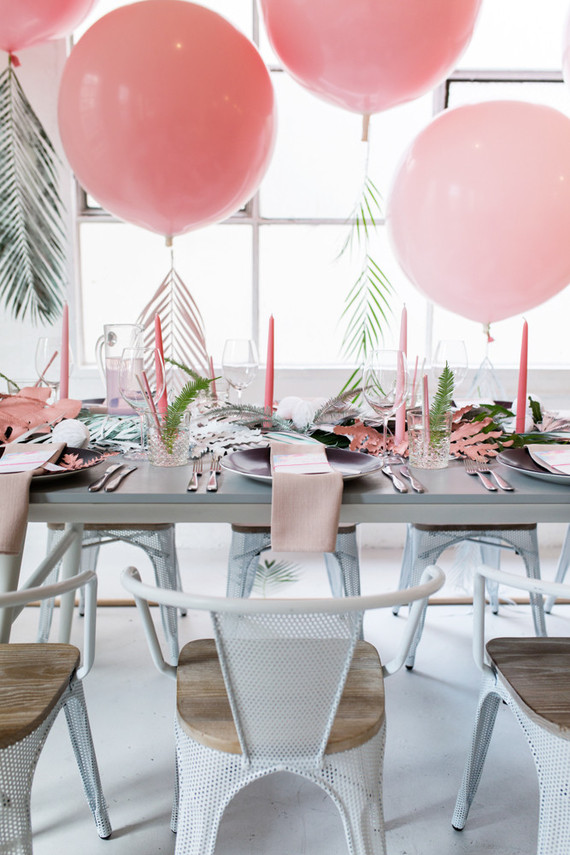 Amazing right?  The sky is the limit with party planning, creativity & Tropical Palm leaf accessories for the home.