Who's not a fan of butter?  Well, I happen to think of butter as a separate food group.  It goes and compliments everything!  Every Spring when strawberries are in season I have to make my Homemade Strawberry Butter Recipe.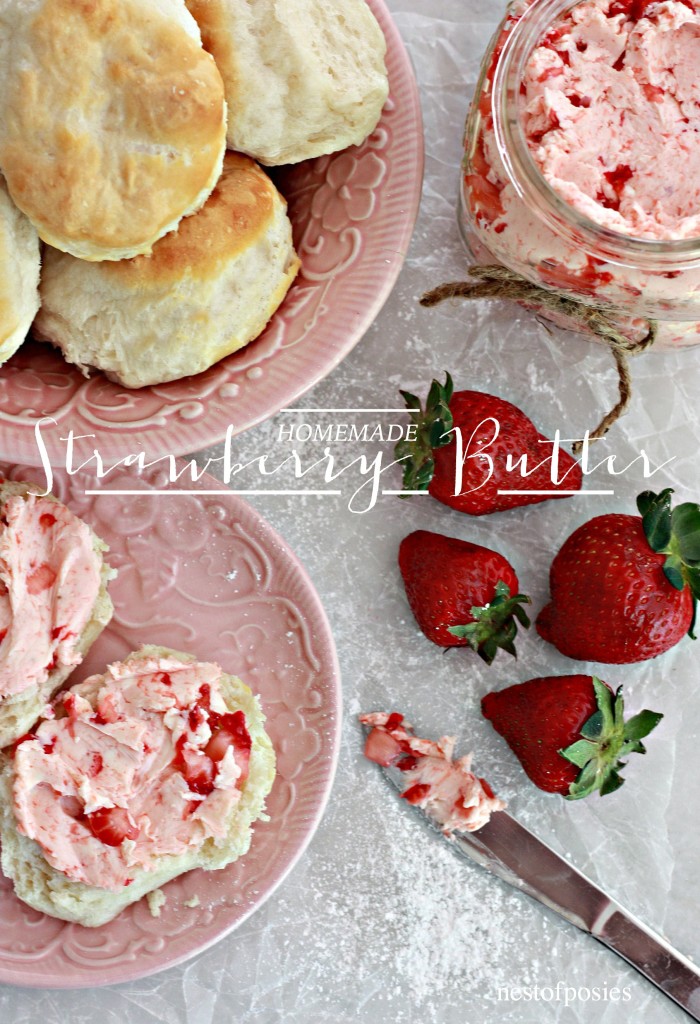 When you place it on a hot biscuit it's like the best thing ever!
It's one of the most simple things to make & it can dress up breakfast in a hot second or it's fun to make a little extra and give as a neighbor gift.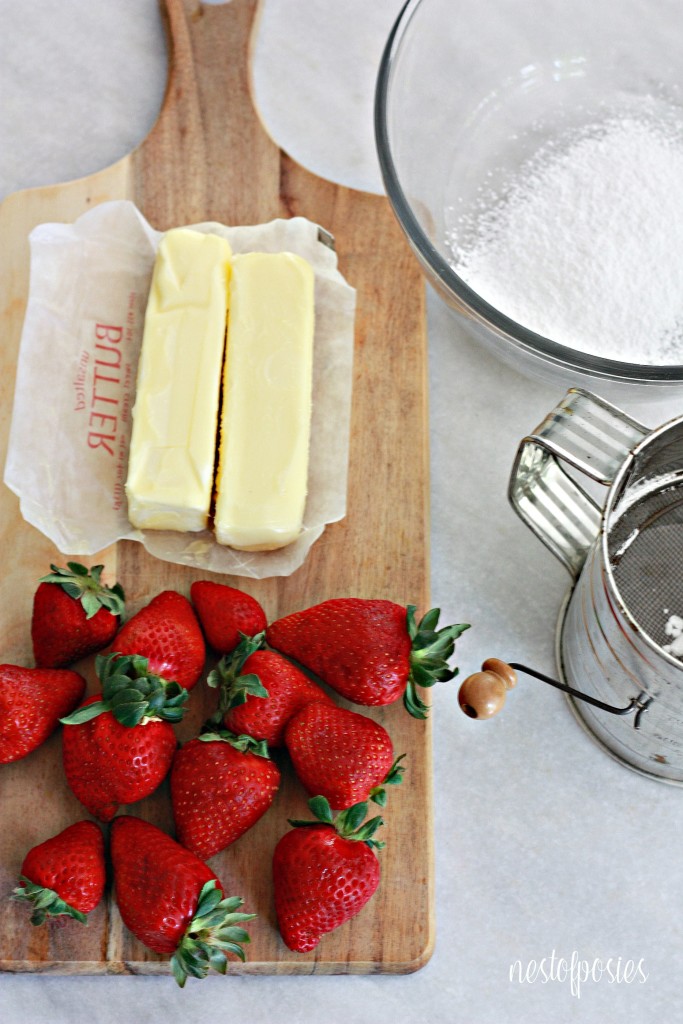 It's really just 4 ingredients – or just 3 if you don't want it sweetened as much.
Homemade Strawberry Butter Recipe
Ingredients
2 softened sticks of unsalted butter
about 5-10 strawberries depending on the size - chopped
1/4 cup powered sugar
1-2 Tablespoons of Honey* - depending on taste
Instructions
In a mixing bow, place your softened butter, powered sugar, honey* and chopped strawberries in a bowl and beat together with a hand mixer.
Let your hand mixer break up the strawberries even more, and beat until it's a true butter consistency with chucks of strawberries.

add salt if desired

serve immediately or store in air tight container (or jar) in the fridge.
https://www.nestofposies-blog.com/2016/05/homemade-strawberry-butter-recipe/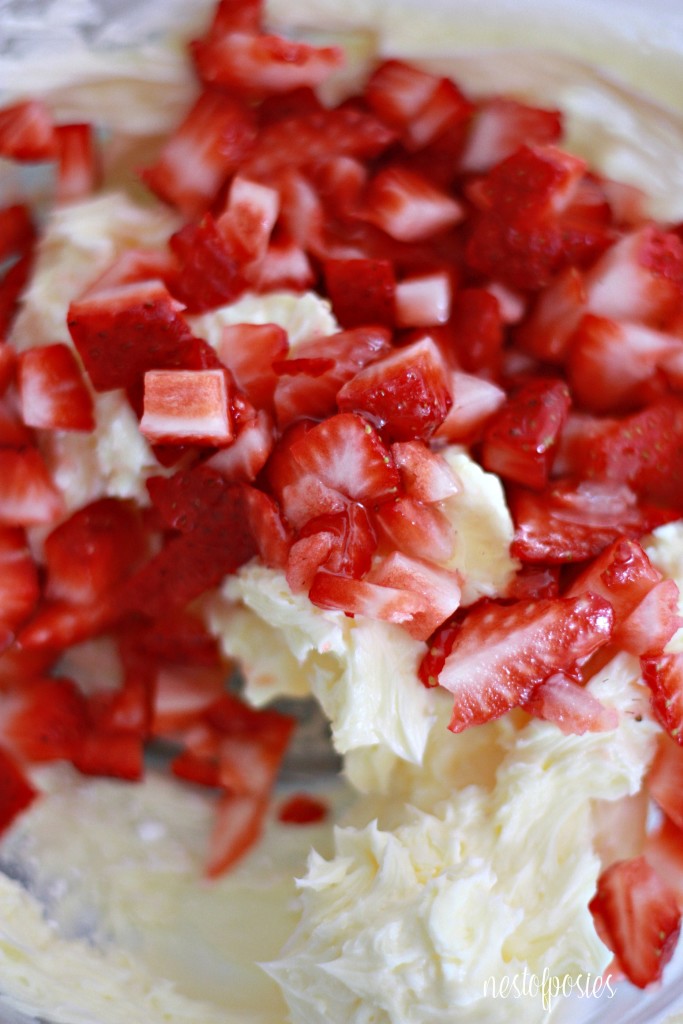 Depending on the mood I'm in & what I plan to serve it with, I'll either add both the honey & powered sugar or just add less.  If I'm just having it on hot biscuits or rolls, I'll add both.  Maybe even extra.  😉
Because this stuff is so good together!
Now the other thing my husband & I have been known to do is add some fresh basil & drizzle Balsamic Vinegar over the basil and devour an entire basket full of biscuits this way.
You might think I've fallen off my rocker (maybe I have) but trust me, it tastes so good together.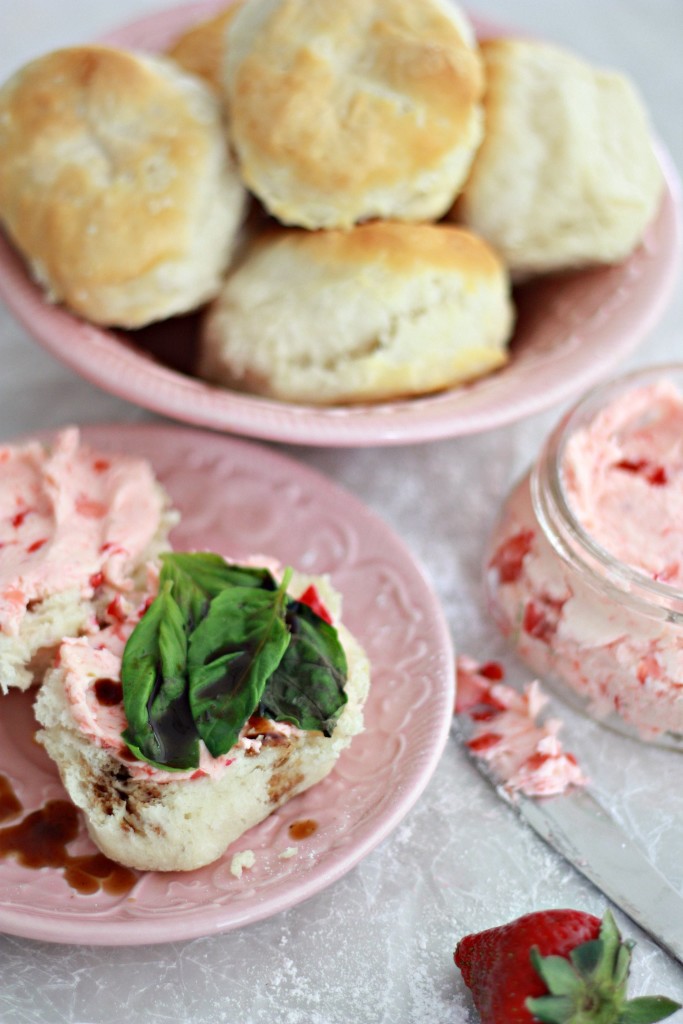 Basil and Strawberries are so good paired together!  But when you drizzle just a little Balsamic over both – ohmygoodness – it is delish!
Try it & see if you like it!!!!
Either way you cannot go wrong with this Homemade Strawberry Butter Recipe.  It is a keeper.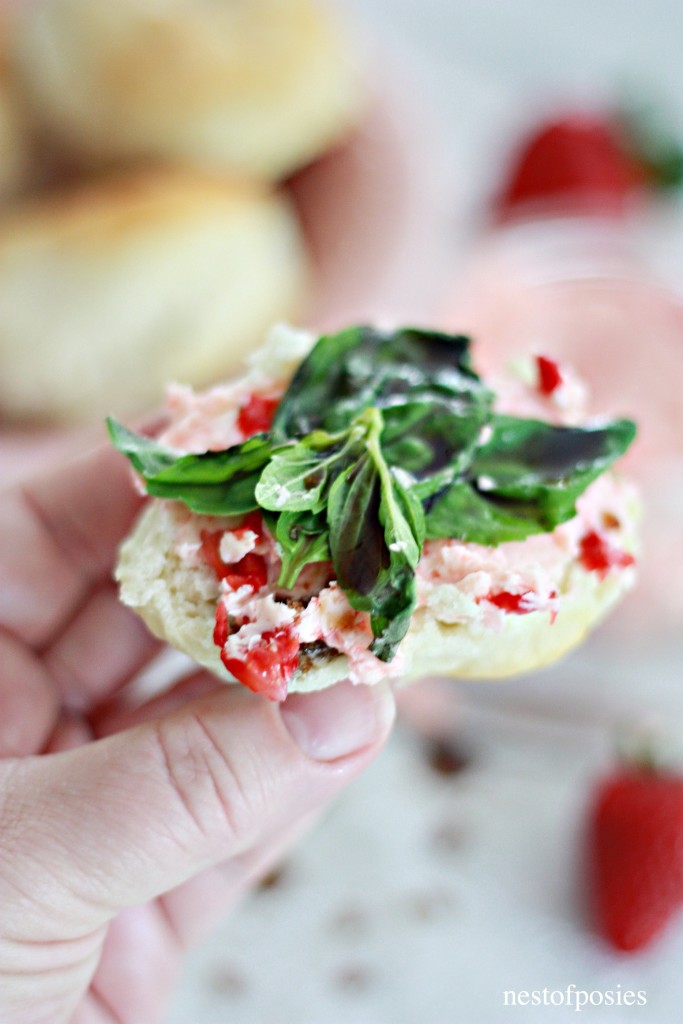 Balsamic can be very strong, so don't overdue it.  Just enough to make you want to hit the table & say, this is soooooo good!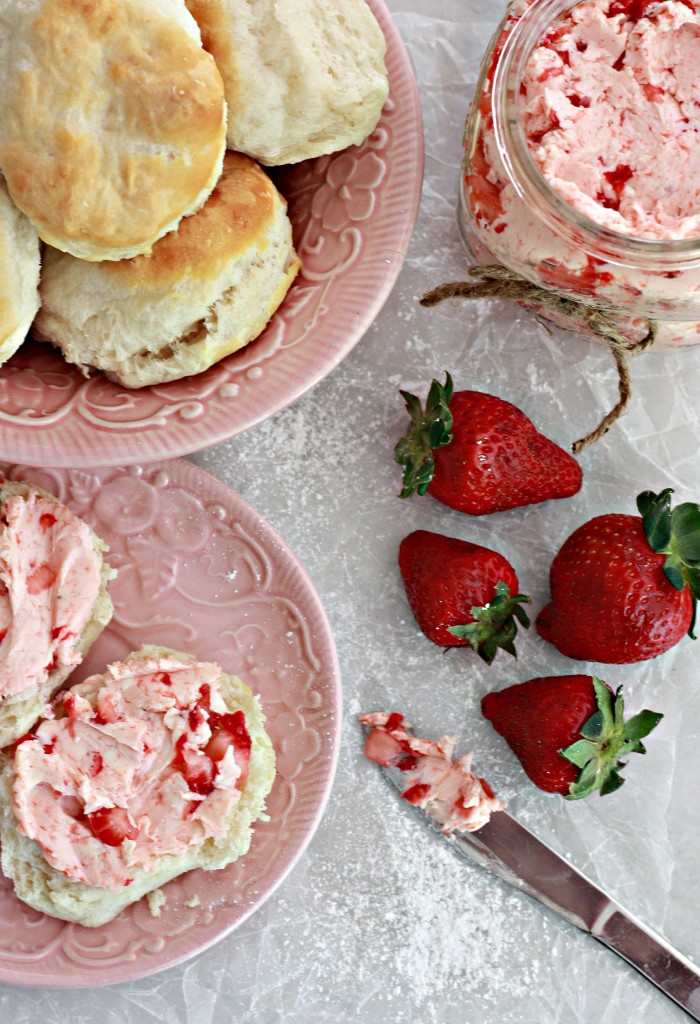 Serve it on toast in the morning, rolls during Sunday dinner or fresh hot biscuits from the oven!
Either way – you can't go wrong!