If you're anything like me you sometimes get these crazy ideas in your head and cannot rest until you do it. Not that I missed sleep over it or anything, but you know when inspiration strikes, that's when you GOT to create.  So that's how this Autumn Farmer's Market Printable came about.
Truth be told, I've had it made & up in our home for a few weeks now.
But then life happens…and you can't seem to find the time to blog about "that creative idea you had" so you just go with the flow, until it's almost too late to post.
But then I thought, it's still okay to share.  There's always next year, right?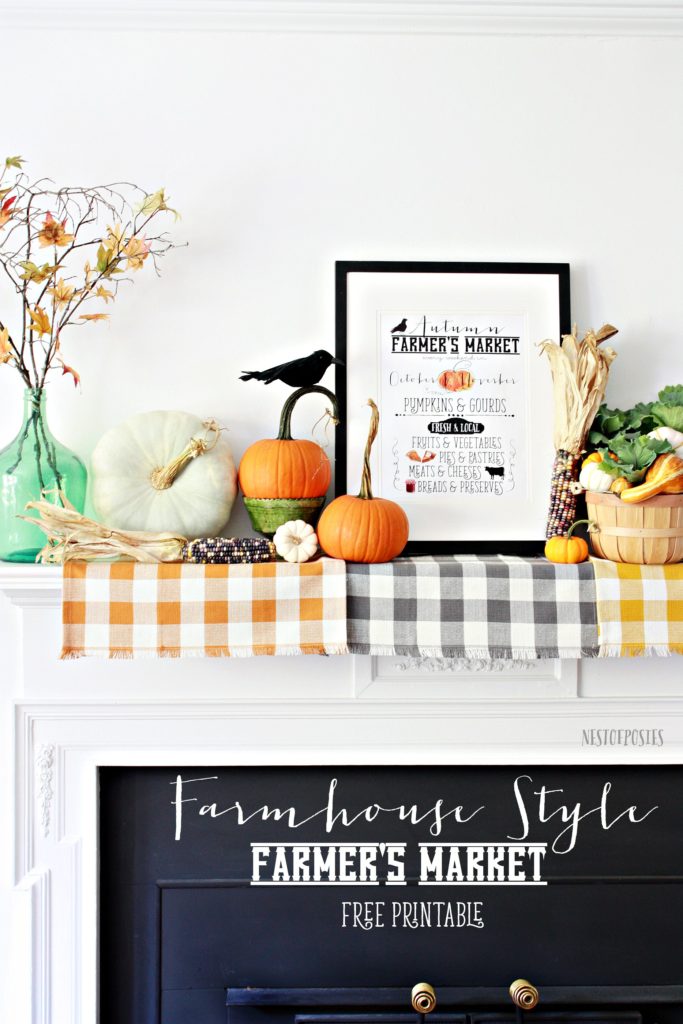 I have said before, that I'm usually the first one in our town buying the first pumpkins of the season.
I start stocking all our produce or pumpkin stands.
Waiting.
Or at least trying to wait patiently…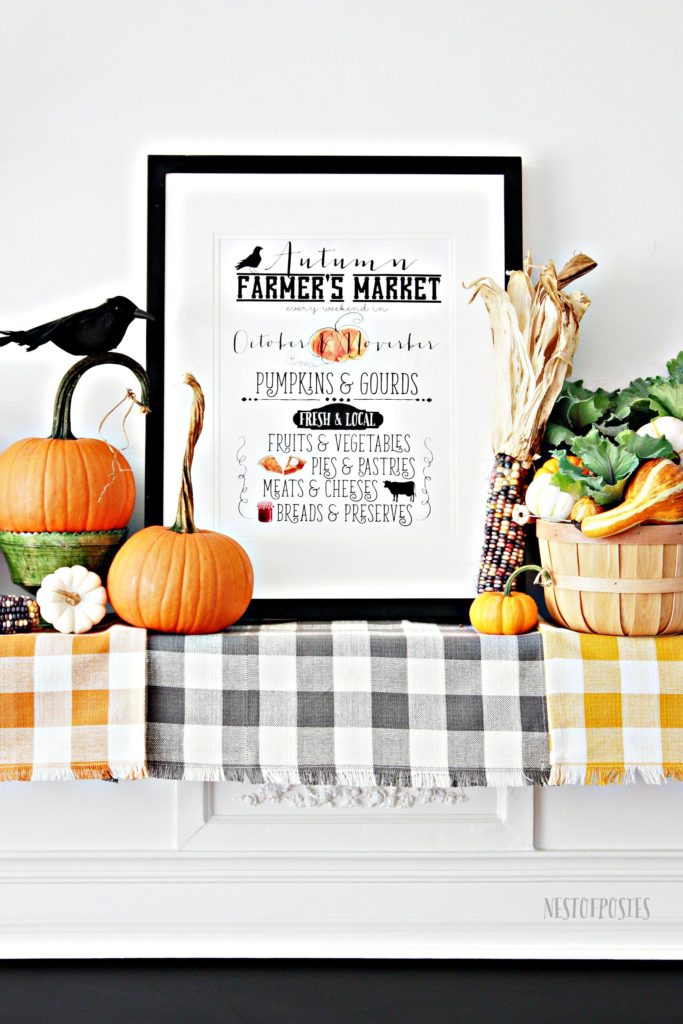 I happened to tell a neighbor just this morning that I like talking to my pumpkins throughout the day, because I consider them long lost friends.  Yes, I'm that crazy about them.  But it's so true.
They look happy in any place or room of the house.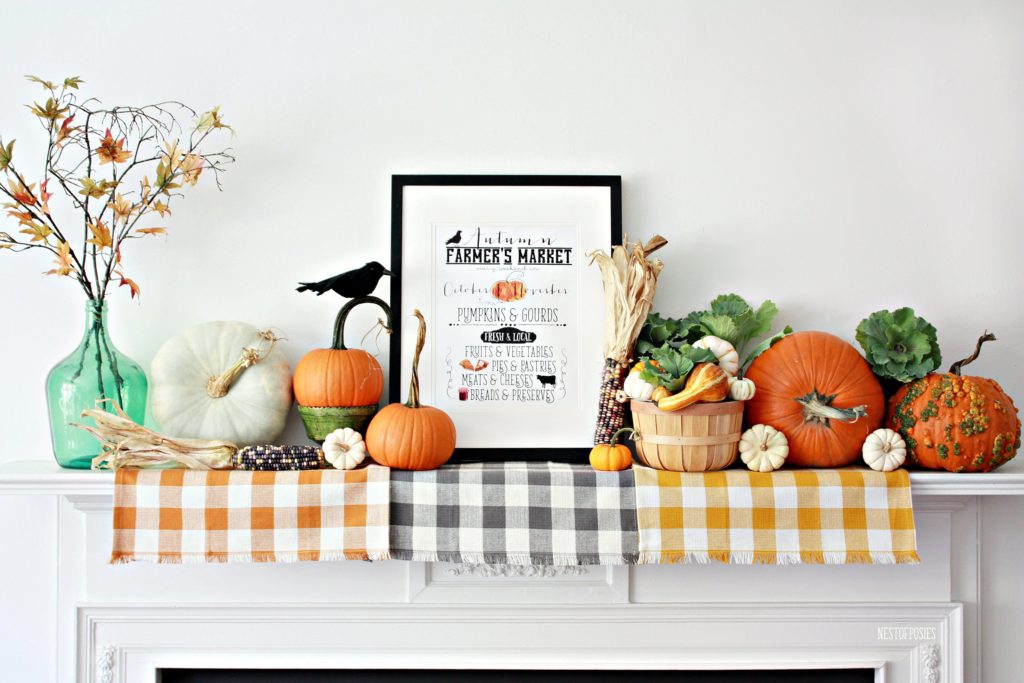 Bumpy, freckled, faux or real…I've never met a pumpkin I didn't like.
And the same goes with any Farmer's Market.  I love seeing all the produce, handmade goods or baked goods.  It's pure comfort to me.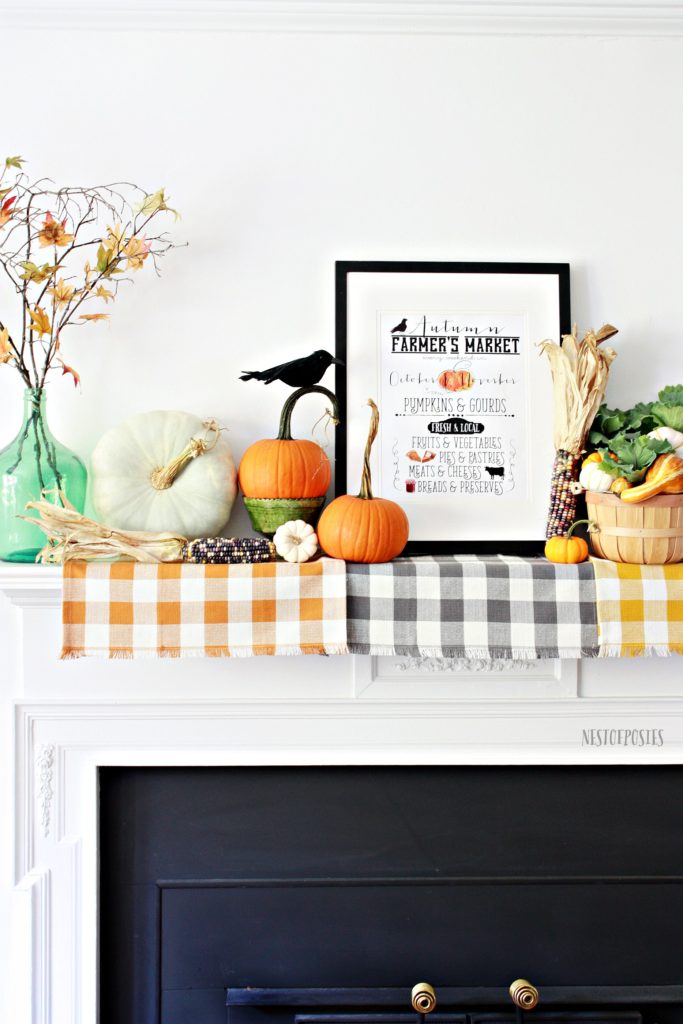 So I decided to act on my love of all things pumpkins & Farmer's Market and make a fun printable that has a fun "farmhouse" vibe that anyone could use in their own home or kitchen.
I hope it gives that country comfort kind of feel and make you think of all the things you love about Fall.  Because that's really what I'm hoping for, because I know it does that for me.

To download, just hover over the upper right hand corner.  I recommend using white paper stock.  
~Personal use only, please.~
Thank you.