You all are going to love all the Christmas Appetizers and Party Ideas that are in this post!  I mean, what's not to love when it comes to Appetizers & yummy food to snack on, especially around the holidays.  Plus, there are over 200(!!!) tips and recipes at the bottom of this post that will make your home feel and smell delightful when your guests or families arrive to celebrate Christmas with you.
I've teamed up with 10 fabulous bloggers to create the Ultimate Christmas Round Up with over 200 Christmas ideas or recipes.  Each blogger has selected a particular category to highlight on their blog (links at the bottom of this post) to bring you the best, most delicious or easiest ideas to deck your halls or help you celebrate Christmas with ease.
My post???
All the fun & yummy Christmas appetizers and party ideas I could find that made my mouth water or made me think my family would love it as well!
So here they are in no particular order: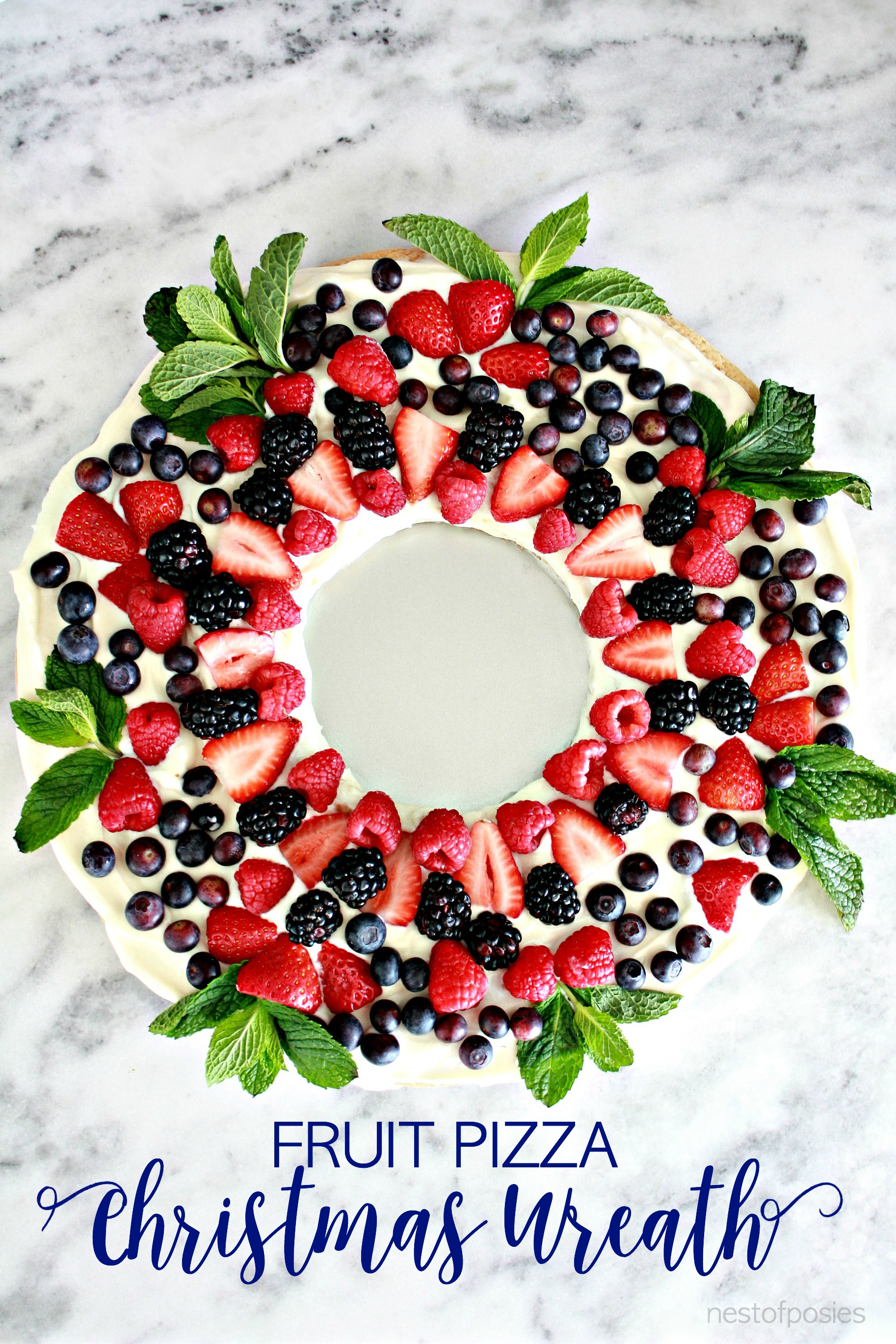 >
Fruit Pizza Christmas Wreath
– so festive, fun and delicious!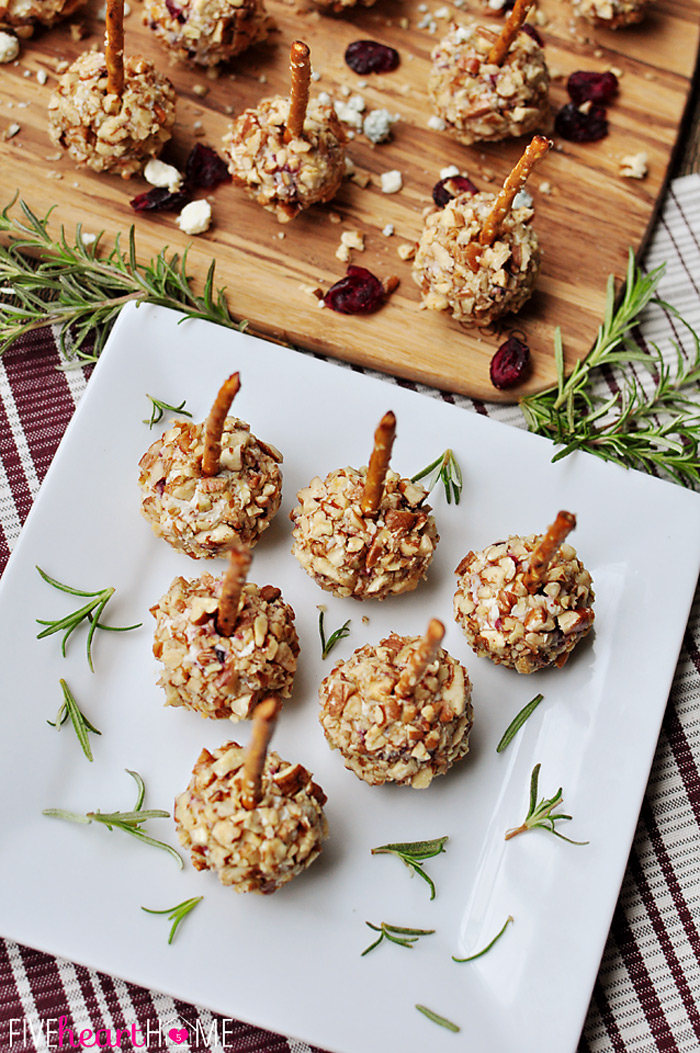 Mini Cheese Ball Bites
– the pretzel stick is genius!  Cuts down on using serving utensils & for clean up!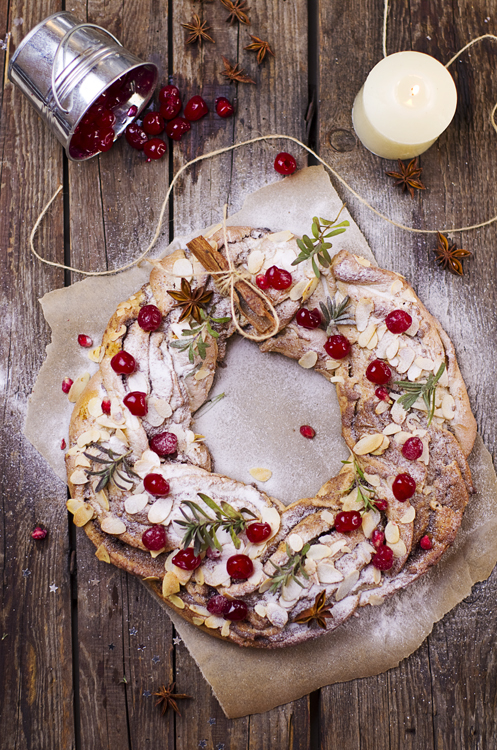 Cinnamon Pull Apart Bread
with beautiful Christmas garnishes.  Perfect for a brunch or to take to a party.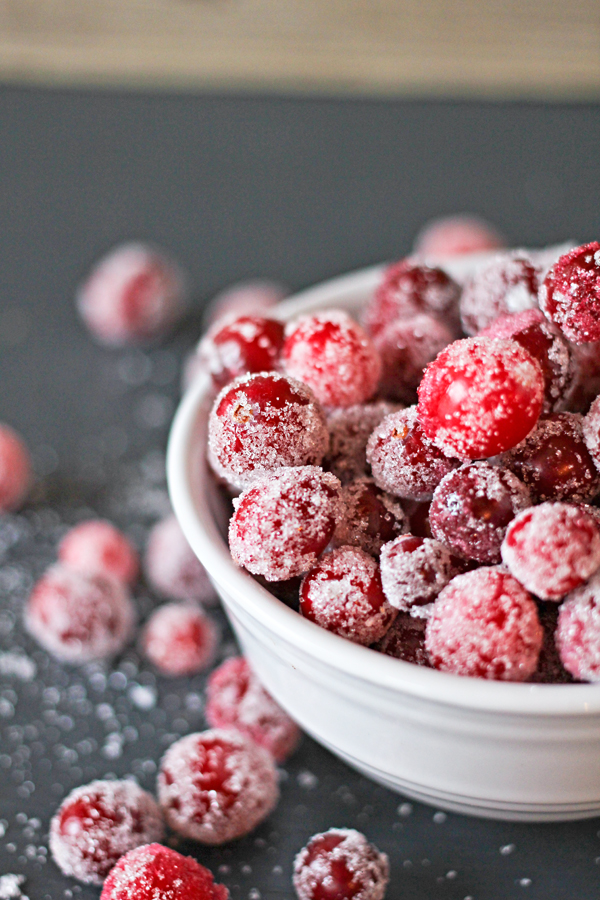 Sparkling Sugared Cranberries
.  A perfect topping for almost anything during the holidays.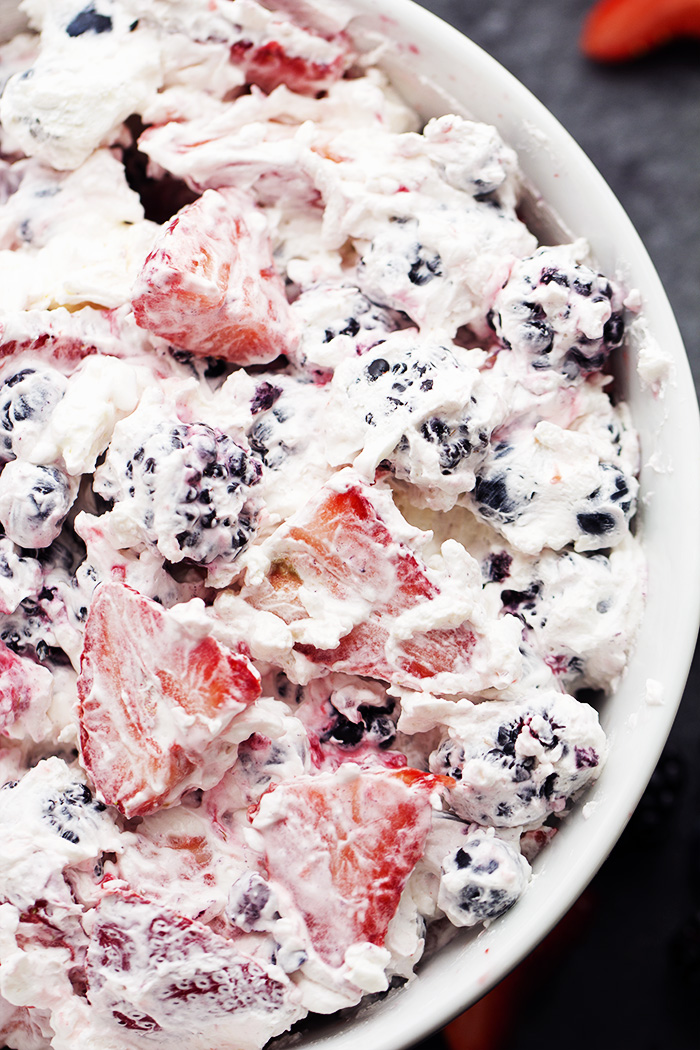 Berry Cheesecake Salad
.  Or is it dessert???  Either way the colors are beautiful and it's a great recipe to make before your guests arrive.  It's light & fluffy but so rich and full of flavor.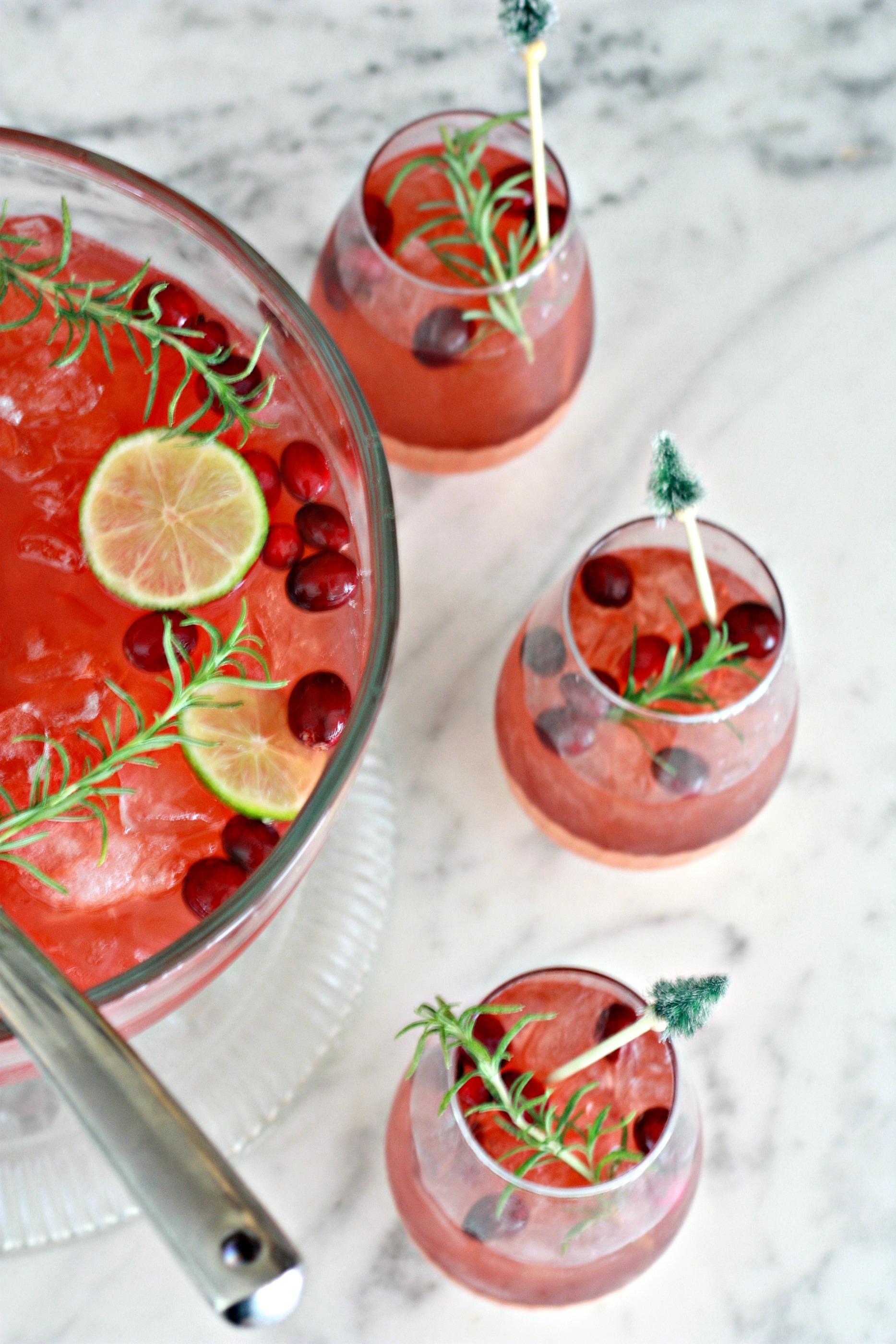 The Perfect Holiday Punch
for the entire family!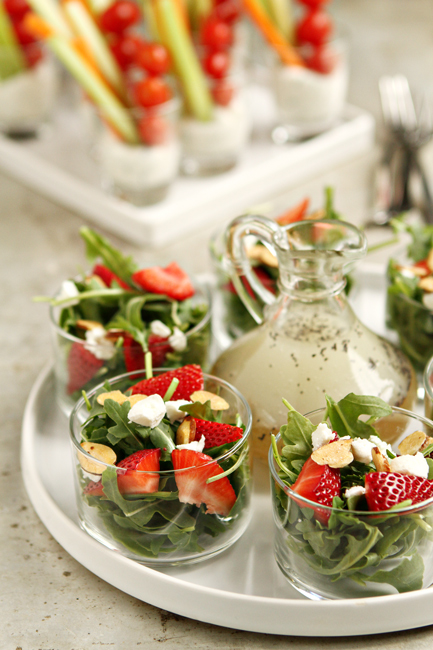 Individual Party Salads
.  I can't tell you how much I love having this option (and a veggie) at a party or holiday gathering.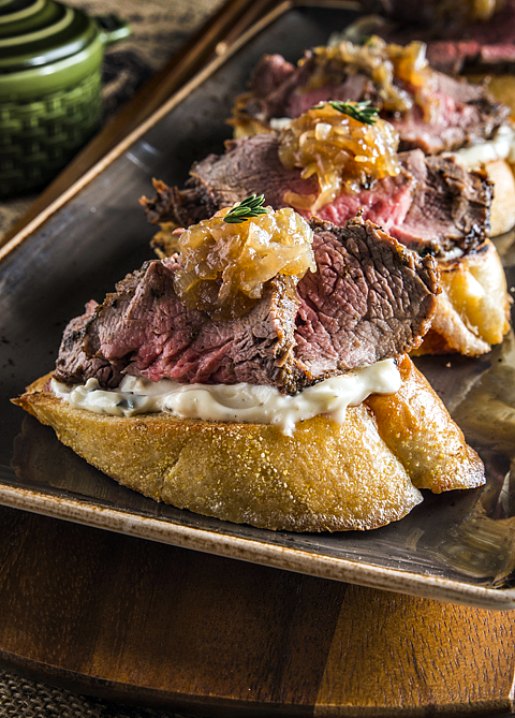 Holiday Steak Bruschetta
.  Everything you love in one bite, Steak, crusty bread, fig and Thyme.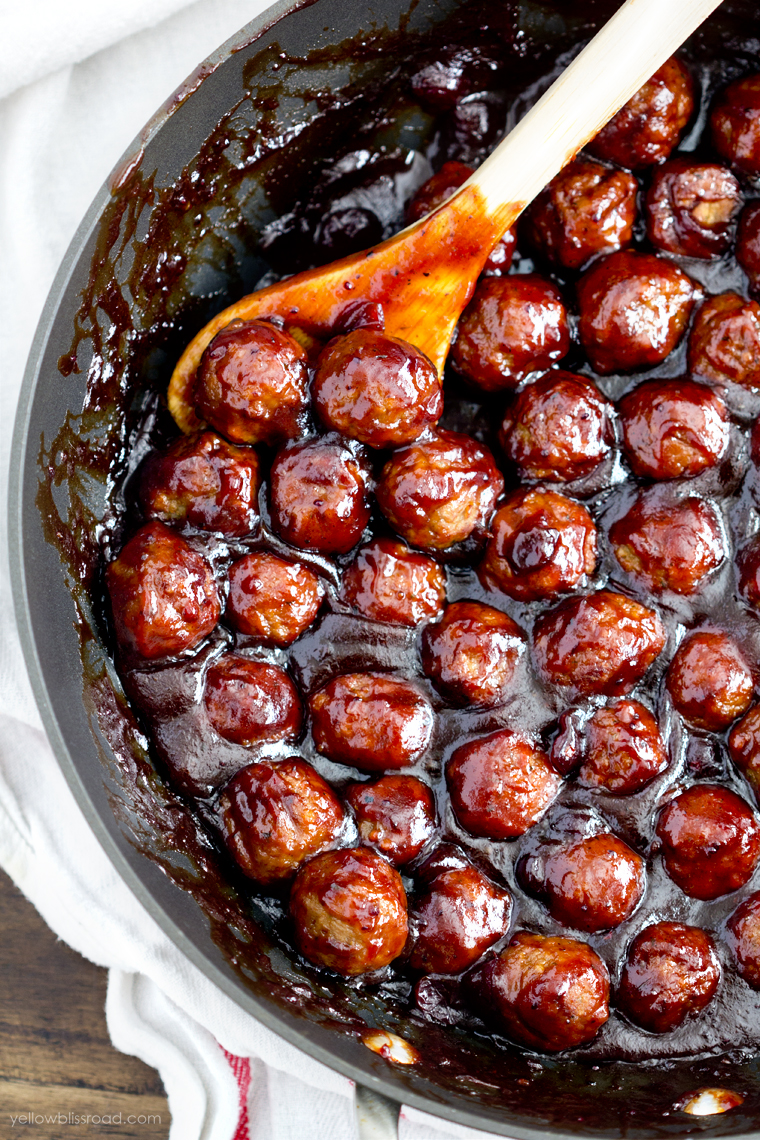 Spicy Cranberry Barbecue Meatballs.  A easy dish to make or bring to your holiday party.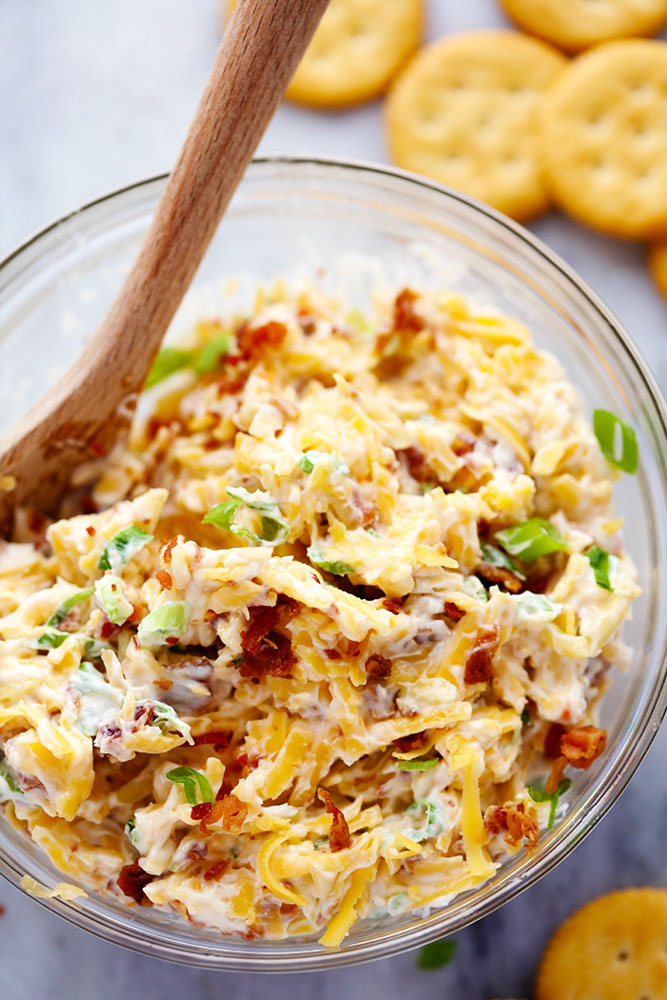 Million Dollar Dip
.  I assure you this dip will not be ignored by your guests.  It's so good!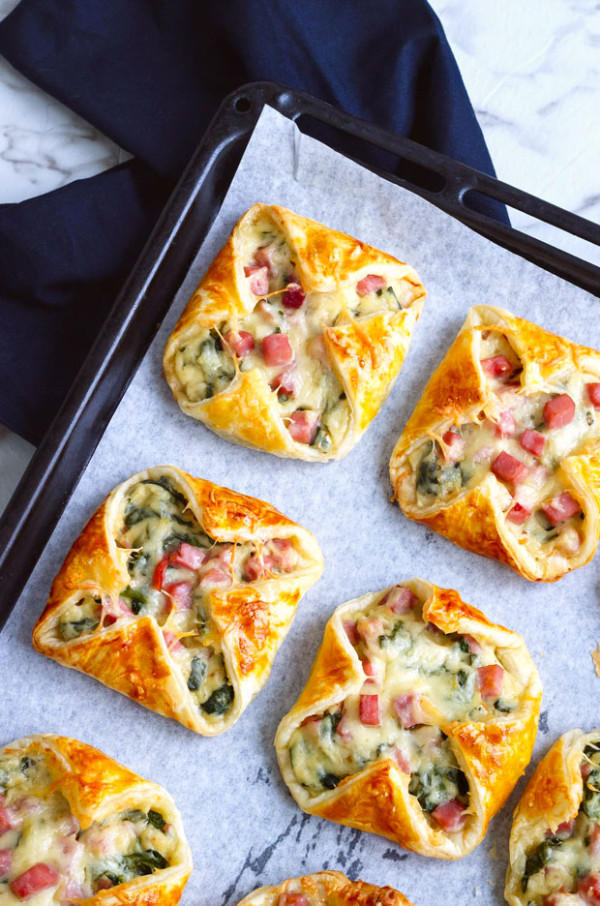 Puff Pastry Ham and Cheese Puffs.  Don't they look amazing?  Ham is the signature meat for Christmas and these will be a hit at any gathering.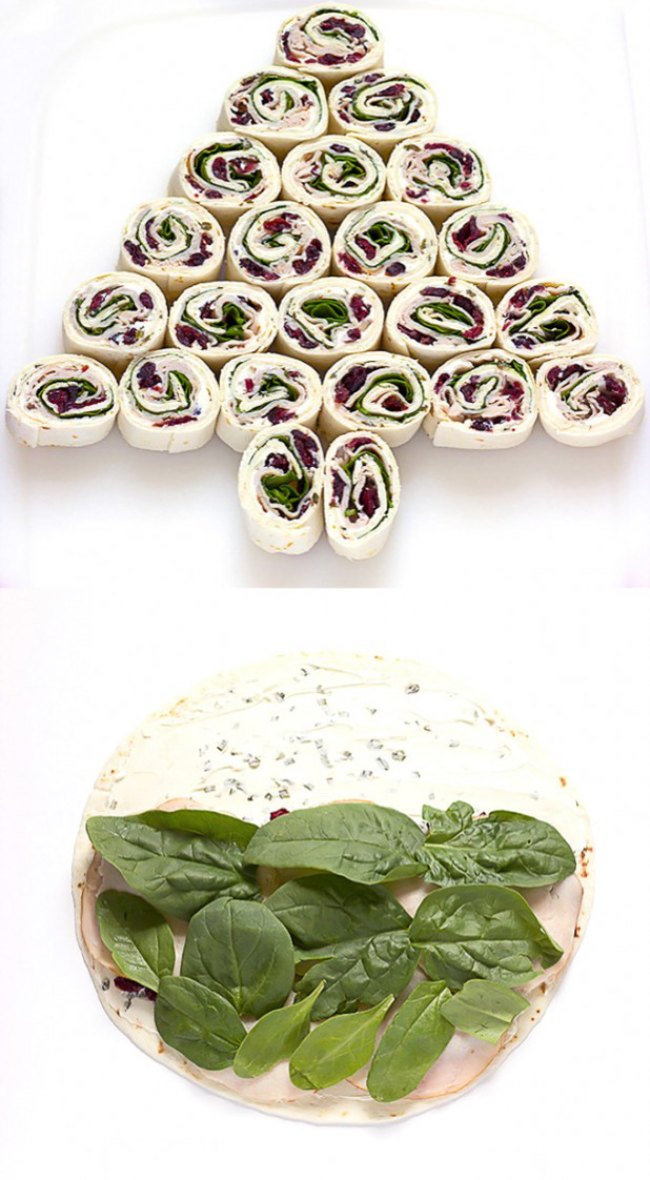 Turkey Cranberry Pinwheels.  I mean, c'mon!  The most festive platter to serve.  Christmas tree included!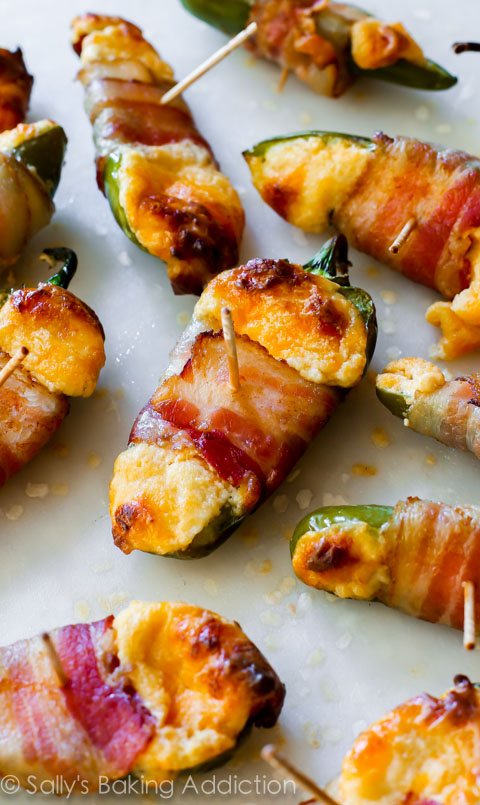 Bacon Wrapped Jalapeno Poppers
for your guest who love spicy food!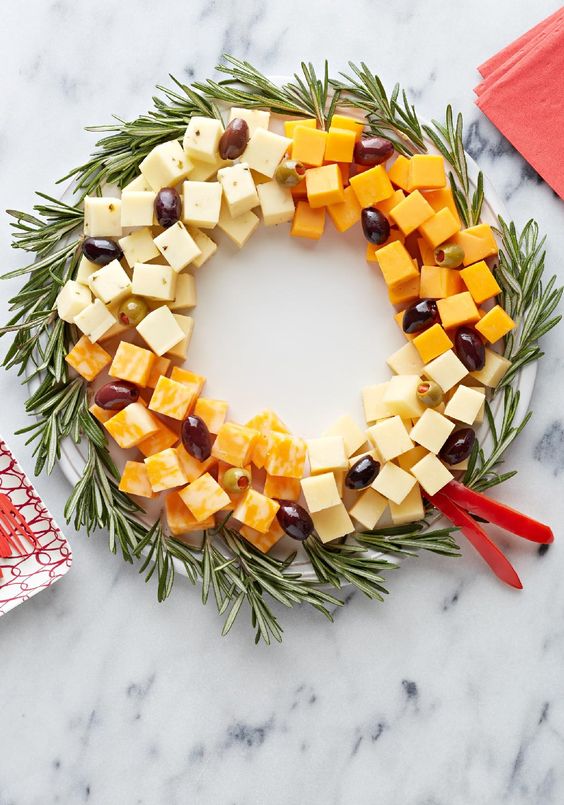 Easy Cheese Wreath
.  Big presentation but made with little effort.  My favorite kind of dish to make.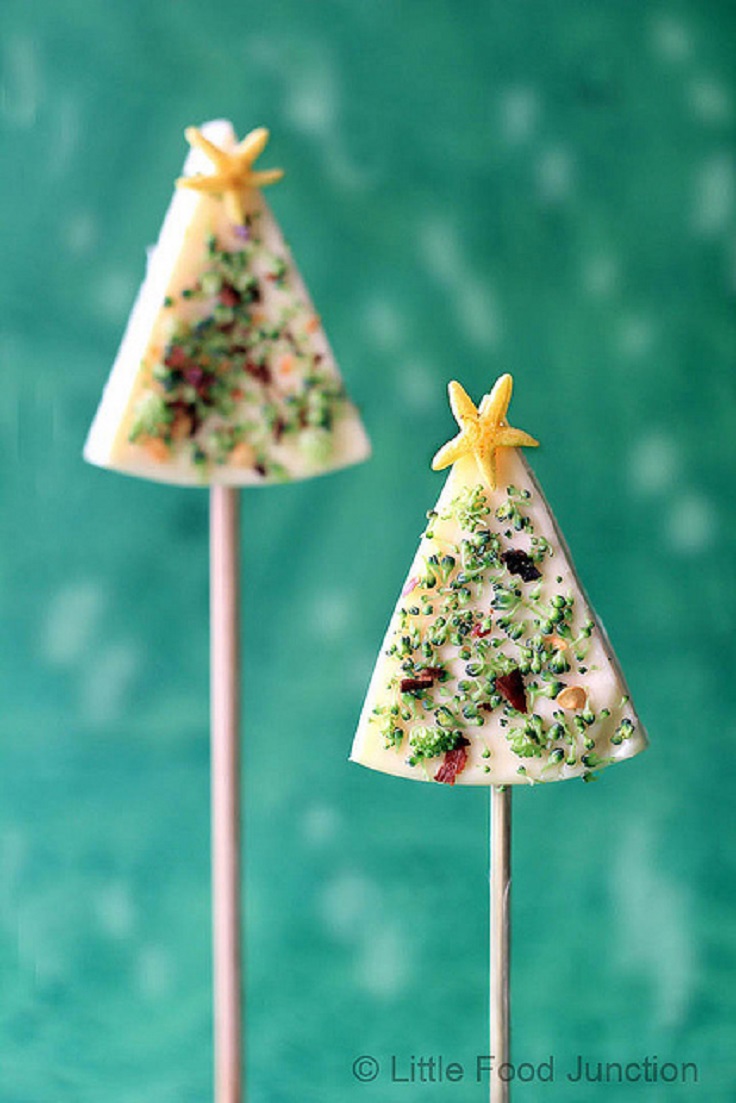 Cheese Wedges
.  Such a fun idea for kids & adults.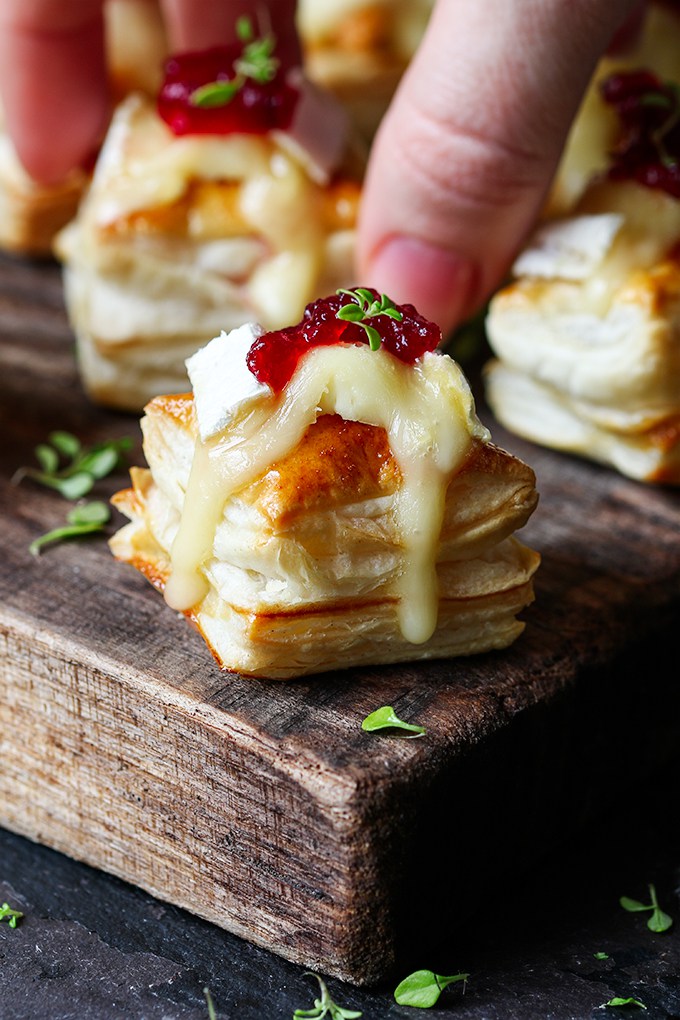 Cranberry and Brie Bites.  I don't think you can go wrong serving these.  I mean, look at how pretty they are.  Perfect for Aunt Jane to sink her teeth into.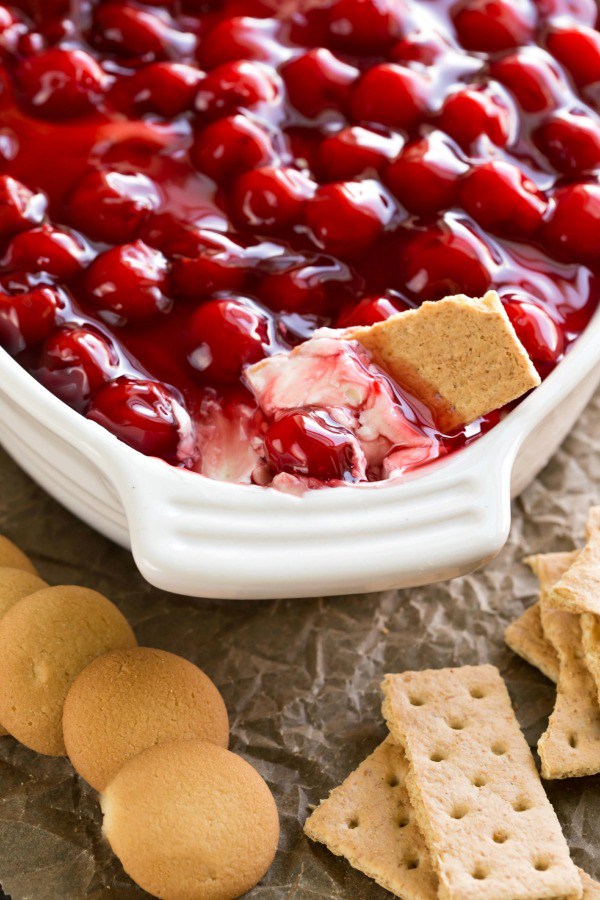 Cherry Cheesecake Dip
.  Your family will gather around this dish for sure.  Also, the steps are SO easy.  Again, remember simple dishes are always the best.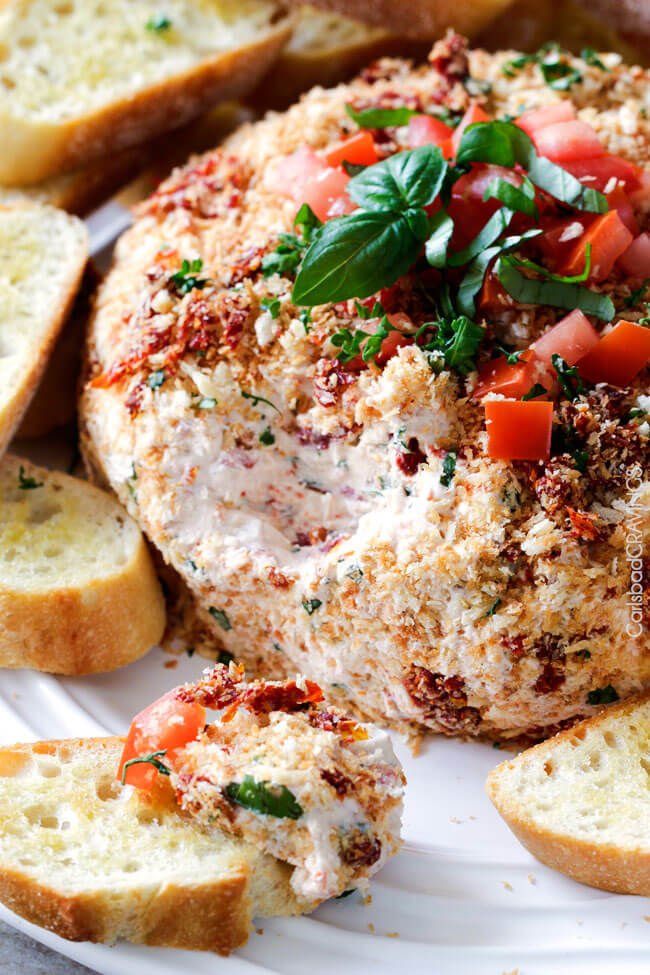 Bruschetta Cheese Ball
.  Doesn't it look fabulous?  The colors are perfect for Christmas!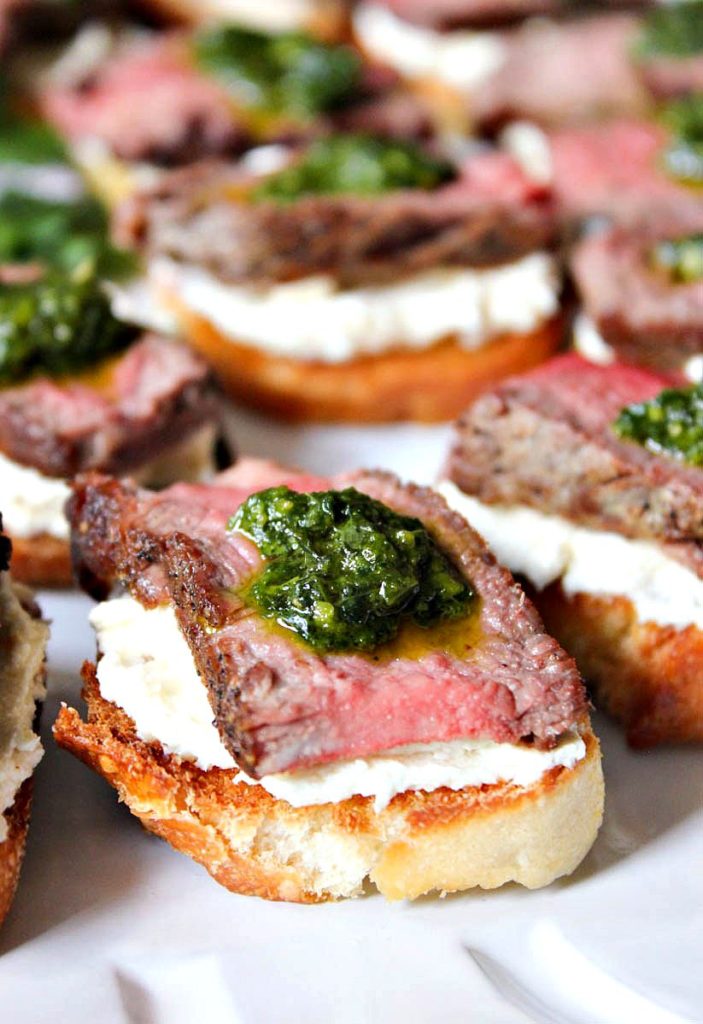 Beef Tenderloin Crostini with Whipped Goat Cheese and Pesto.  A nice protein to serve but another dish that is easy to prepare but makes a big statement.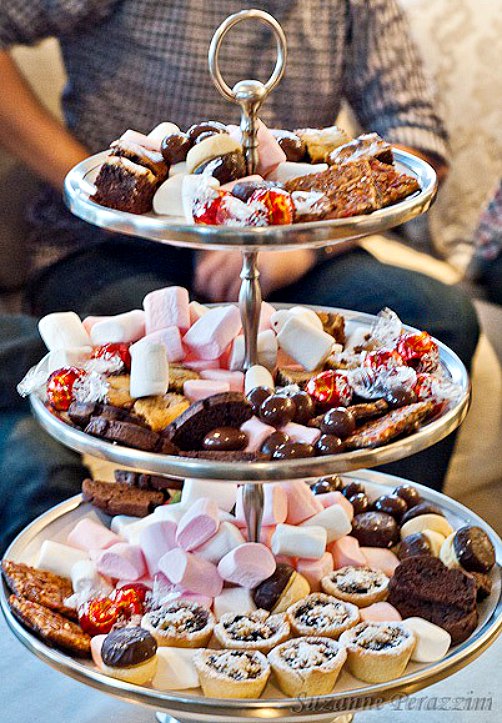 Dessert Tray.  There's not a recipe to this tray, but the post is full of party ideas.  I also thought this picture is a good reminder not to sweat the small stuff.  Like arranging individual trays.  Sometimes a big combined presentation makes a bigger impact & of course going up in height makes a fun impact as well.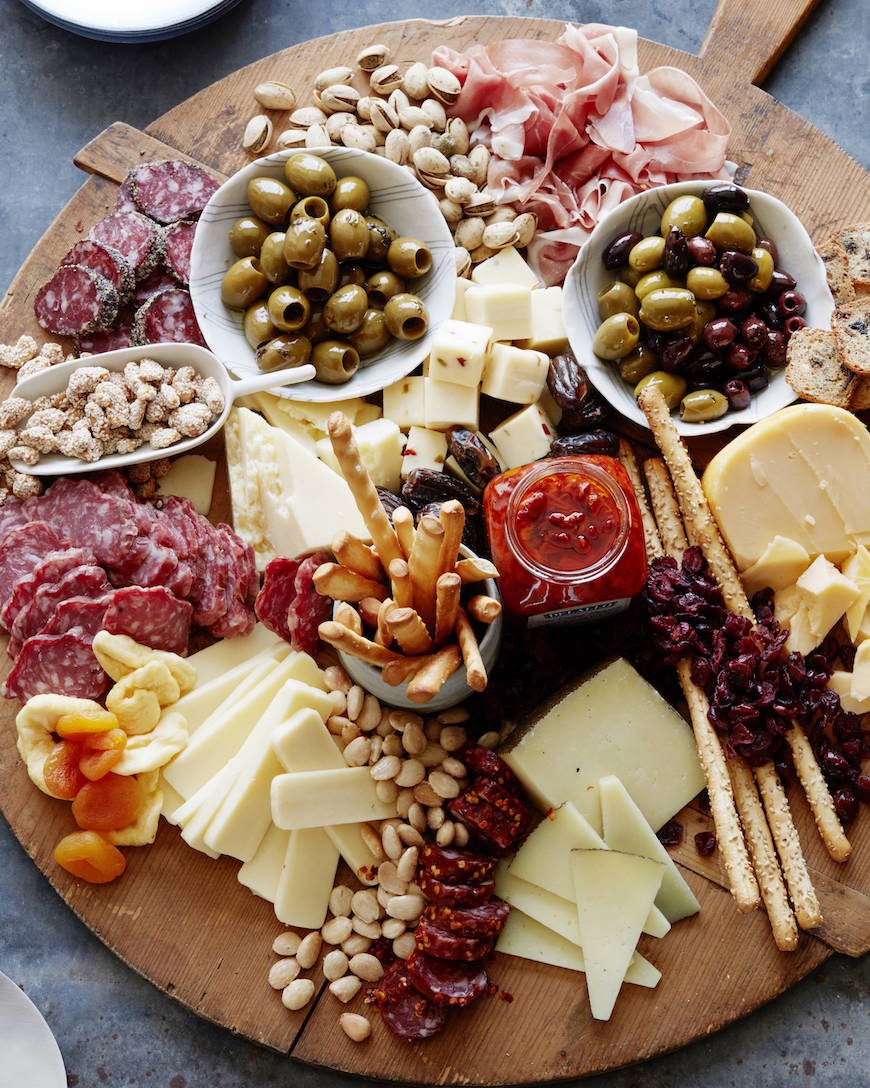 Appetizer Meat and Cheese Board
.  Another example of how grouping things together on a platter, board or  a layered tray makes a big impact.  Less fuss, y'all.   It's the easy details that makes a great party.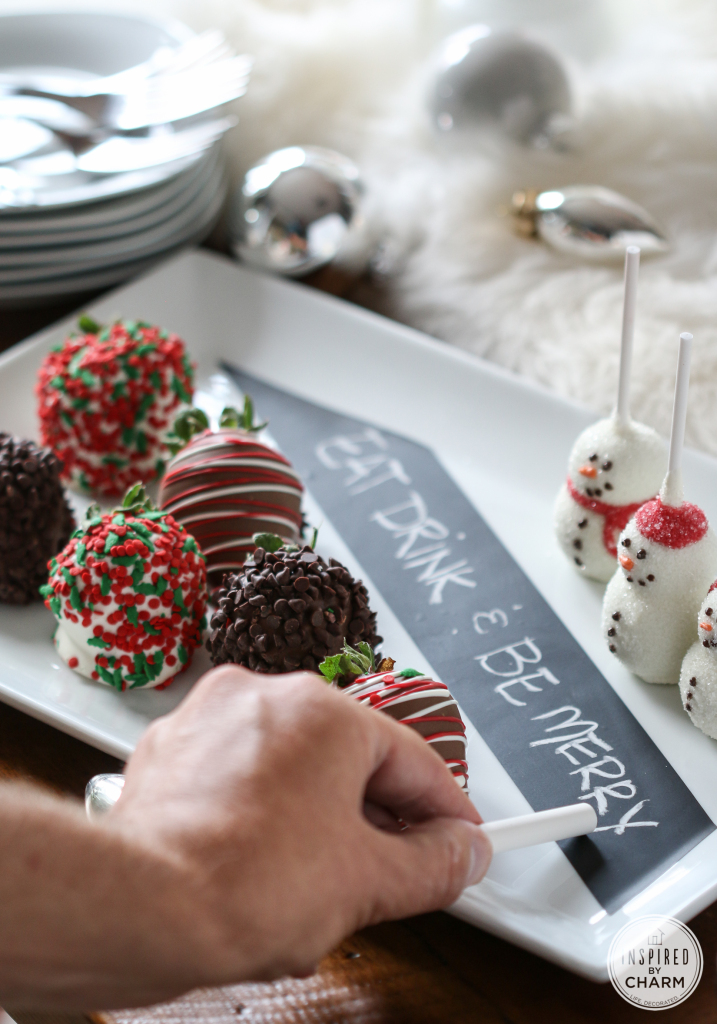 Chalkboard Tape on serving platters
.  There's some serious genius ideas in this post, but I gotta say I love me some chalkboard tape to label all the food!

To continue on with the
Ultimate Christmas Round Up
for your home or for entertaining be sure to visit these posts listed below.  Each post has been carefully created to bring you beautiful home design ideas, gift giving ideas or tasty and delicious recipes that are sure to delight your guests and family throughout the holiday season.

Save
Save
SaveSave
SaveSave
SaveSave
SaveSave