You're gonna either hate me or thank me for posting about these Extreme Peppermint Milkshakes!  If you're like me a few months ago when I first heard about these Extreme Milkshakes, you're probably thinking I have lost my marbles.  I mean, let's go ahead & discuss the sugar coma that these #freakshakes are gonna bring to anyone.  Let alone the kids, right?  Well, I decided to drink the "very sugared koolaid" & join the extreme dessert cult.  And since it's the season of all things peppermint, I give you my own recipe for Extreme Peppermint Milkshake.
To be honest, I'm not really sure where the trend started.  Maybe New York?  At one of their dessert cafes, but I've been seeing them all over the internet and instagram.  So I decided to give my kids a true shock & make these for them.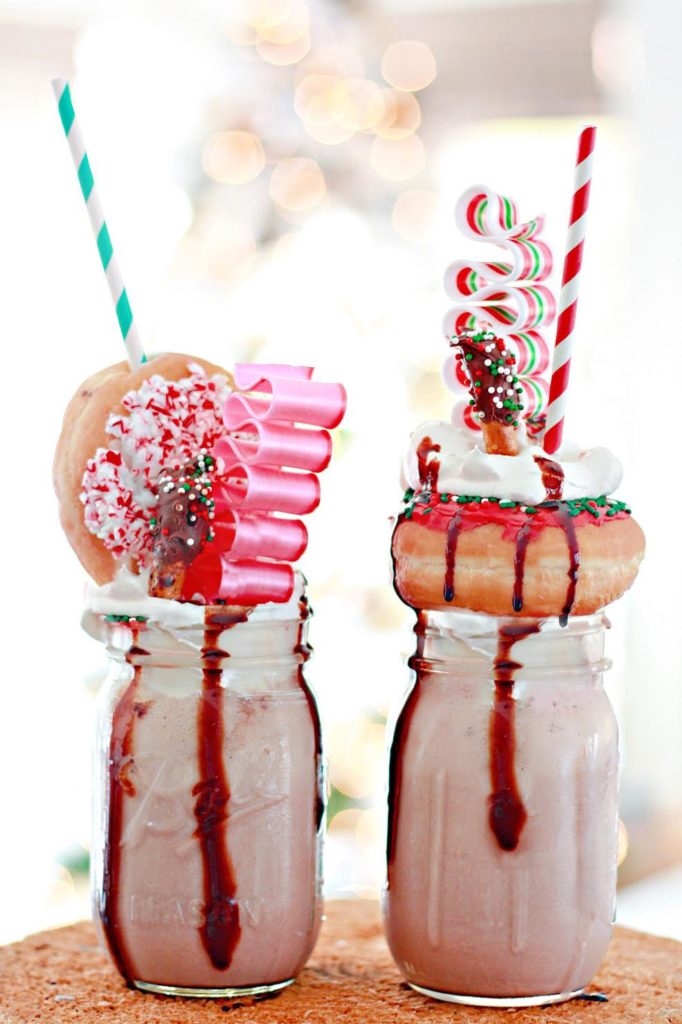 Mine aren't even really extreme if you look through pinterest, but I thought I would make it as real as possible.  My kids are big fans of Neapolitan Ice Cream.  So I made my usual milkshake as I do for them in our blender of Neapolitan Ice Cream, milk, with a few ice cubes added.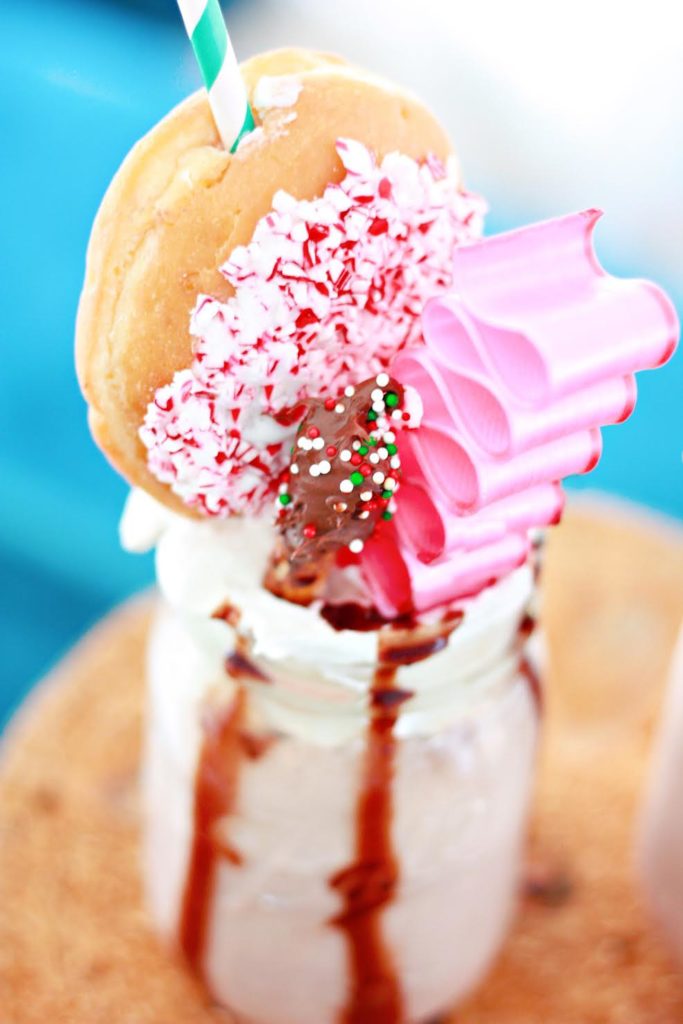 I also added our new favorite
Homemade Chocolate Peppermint Syrup
to the blender & then started layering all the "over-the-top" ingredients.
Extreme Peppermint Milkshakes
Ingredients
Several scoops of your favorite ice cream
approx. 1 cup of milk (this depends on how much ice cream you're using)
approx 2-3 Tablespoons of Peppermint Syrup
1 Donut
1/2 cup of whipped topping
1 chocolate covered pretzel rod
1-2 pieces of Christmas ribbon candy
Instructions
In your blender, mix your ice cream, milk and syrup together to make your milk shake. Depending on how thick you like it, keep adding more ice cream until desired thickness.
Pour syrup along sides of (mason) jar or serving glass before pouring your milk shake inside the glass.
Pour your milk shake in glass
Top with whipped topping or layer all your favorite toppings on top of your glass to make the ultimate extreme milkshake
https://www.nestofposies-blog.com/2016/11/extreme-peppermint-milkshakes/
The funnest part is seeing their eyes pop out of their heads when you make these Extreme Peppermint Milkshakes!
I picked up seasonal donuts for our local bakery & was able to find the Christmas Ribbon Candy at our Dollar General store.  If you don't have one of those you can also find the ribbon candy on Amazon.

Just make sure you have plenty of outdoor activities planned after you or your family has one of these Extreme Peppermint Milkshakes.  Because you'll have enough energy to run or bike for a few miles.  😉
You may also like:

My Homemade Chocolate Peppermint Syrup Recipe!  So good with a mild peppermint taste.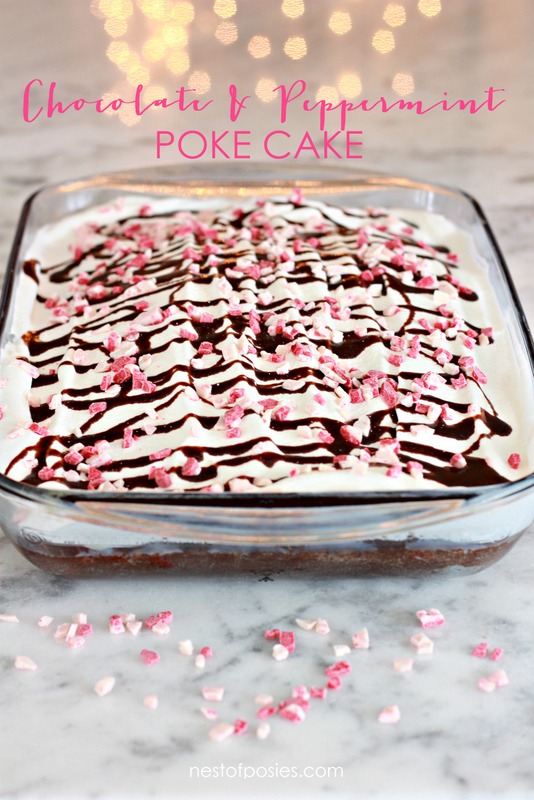 Chocolate Peppermint Poke Cake.  It's the bomb diggity!