This post is sponsored by Balsam Hill
Hello friends!  I hope you had a lovely Thanksgiving weekend with your family and loved ones.  I'm excited to share my Frosted Evergreen Christmas Mantel with you all today.  I can't believe it is now officially the Christmas season.  It's time for all things peppermint, Christmas trees, garland, wreaths & twinkle lights.  All of which happens to be some of my favorite things for the holidays.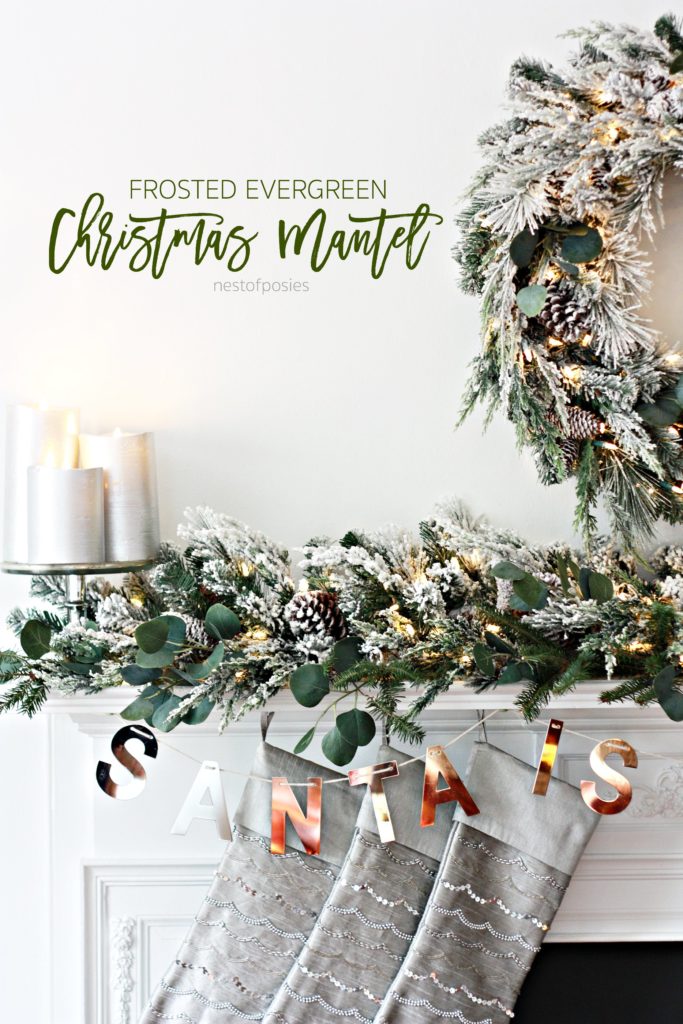 I typically put a lot of thought (and sometime creative effort) into my mantel displays throughout the year.  I had been thinking for a while now what I wanted to do for my Christmas mantel.  I knew I wanted to do a lot of greenery this year and of course add in some twinkle lights for good measure.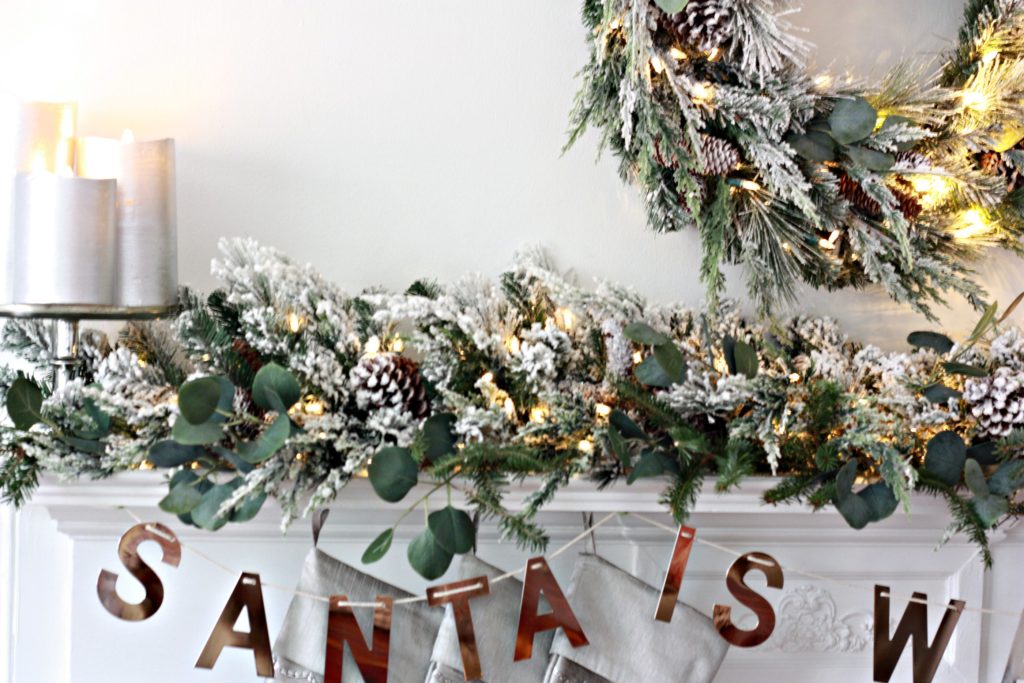 A few weeks ago, I was delighted when I received an email from Balsam Hill asking if I would share some of their Christmas greenery on the blog.  Well, obviously I said "yes!" and I must say, I'm so glad I did.
Balsam Hill is also offering a fabulous giveaway.  They're offering 12 people a chance to win $125 dollar shopping spree.  Click over to enter the giveaway – you don't want to miss it.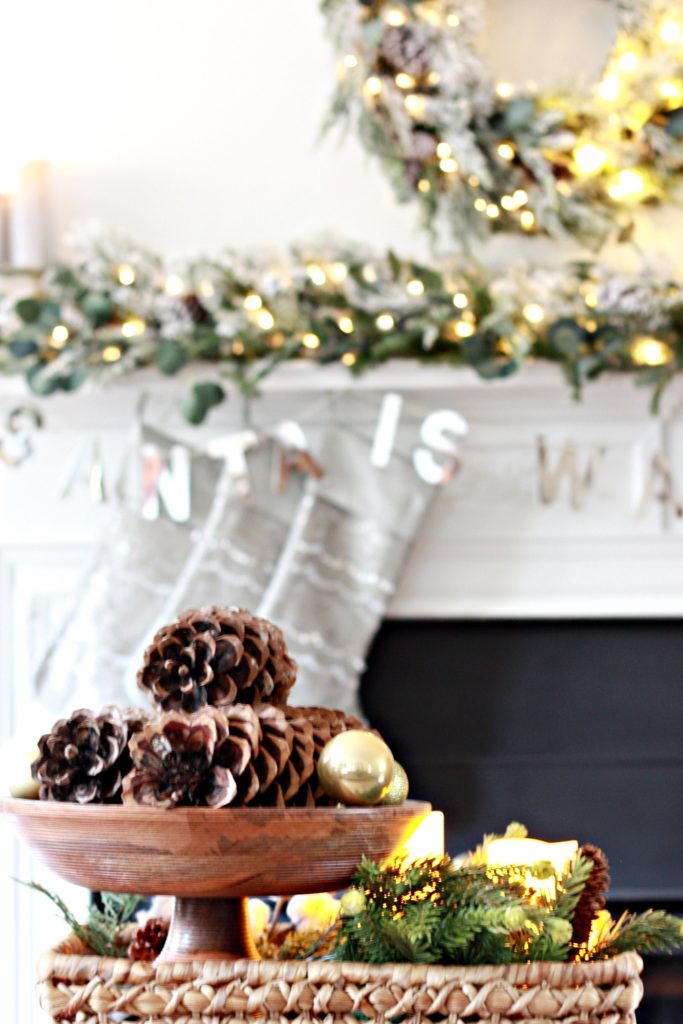 I decided I would get the
Evergreen Flocked Garland and Wreath
.  Now that I have the flocked garland and wreath, I wonder why it took me so long to commit to flocked greenery.  It is so beautiful!  The needles, flocking, display – everything is just gorgeous and so real looking.  Both garland and wreath have battery operated AND remote control lights.  Y'all can we just talk about the remote control for the lights on a wreath that's attached to the wall and garland that's displayed on a mantel???
It's a game changer!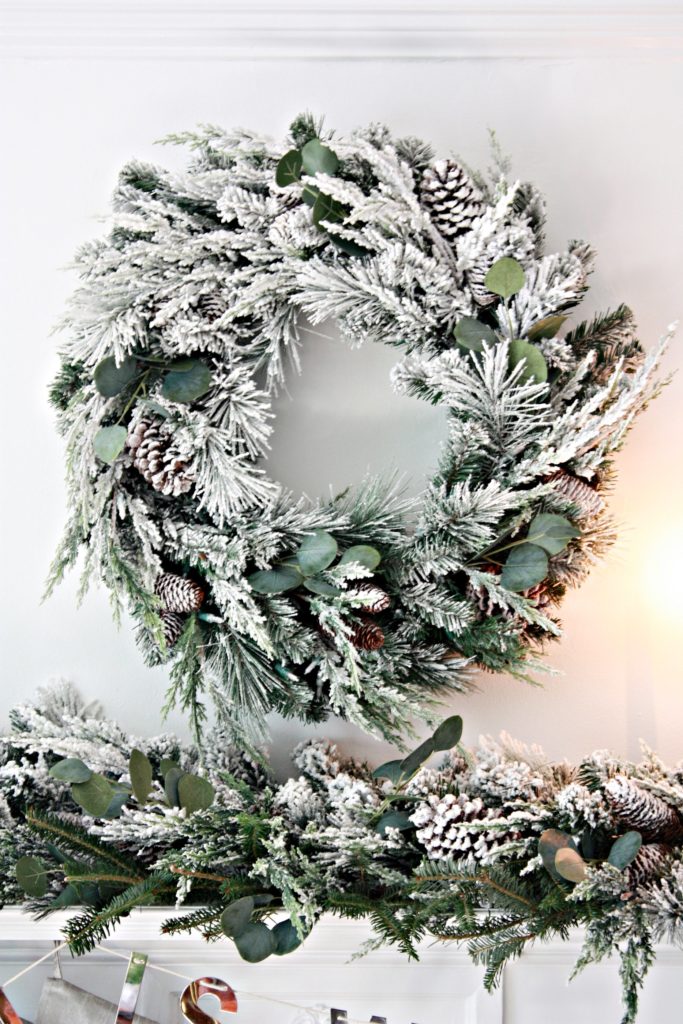 But also the garland and wreath are simply gorgeous without the lights on.  I love both looks.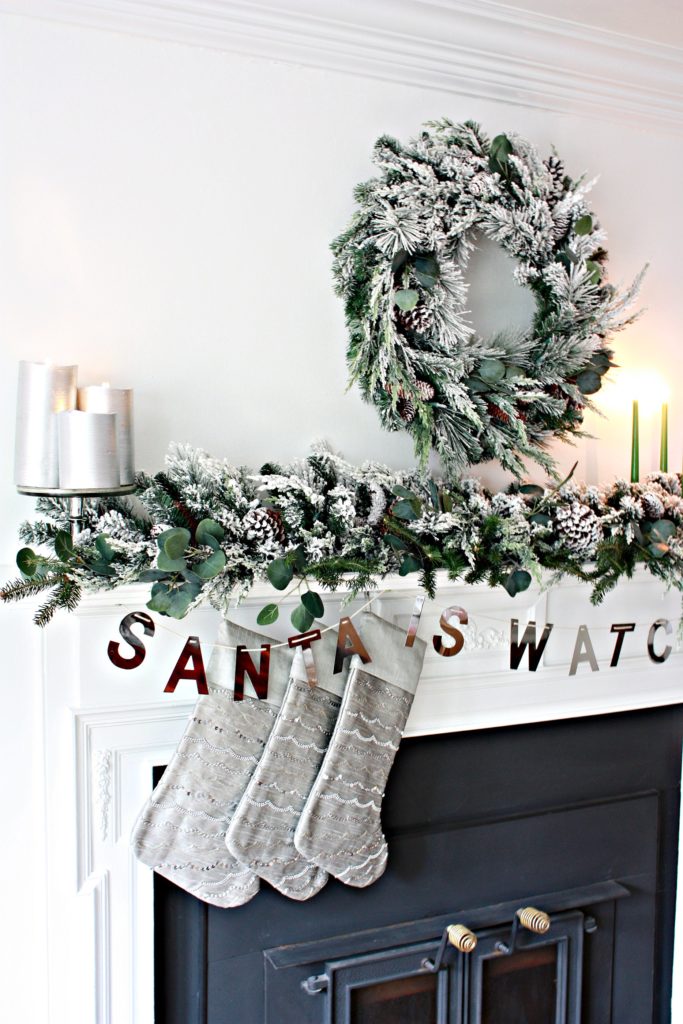 The
Miracle Flame Candles in metallic silver
are also from Balsam Hill along with the beautiful
scalloped beaded Christmas stockings
.  They all work together beautifully against the flocked garland and wreath.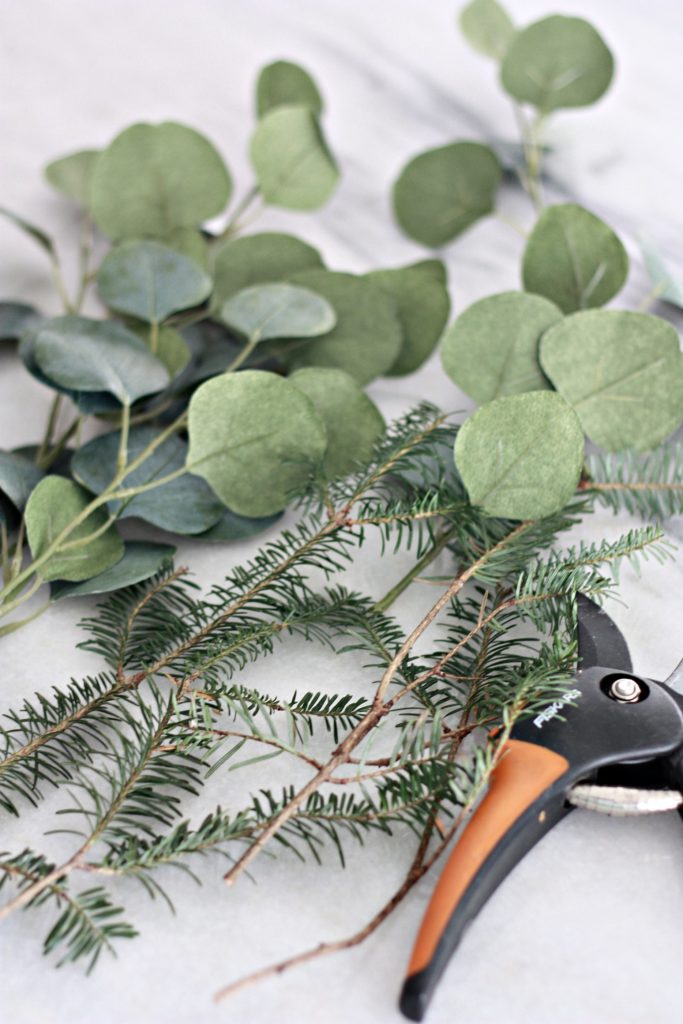 I personally wanted to add just a little bit more "green" to the flocked greenery because our real tree is well, green this year.  Next year, I'm 99.9% sure we'll be getting a flocked tree but to add more green (because both the tree and the mantel are in the same room) I added some fresh tree cuttings from our tree and some Eucalyptus twigs.  It seems Eucalyptus is all the rage this year, so I figured why not?!?  The other nice thing about adding fresh greenery into your garlands is that you can have that fresh pine smell added to your display.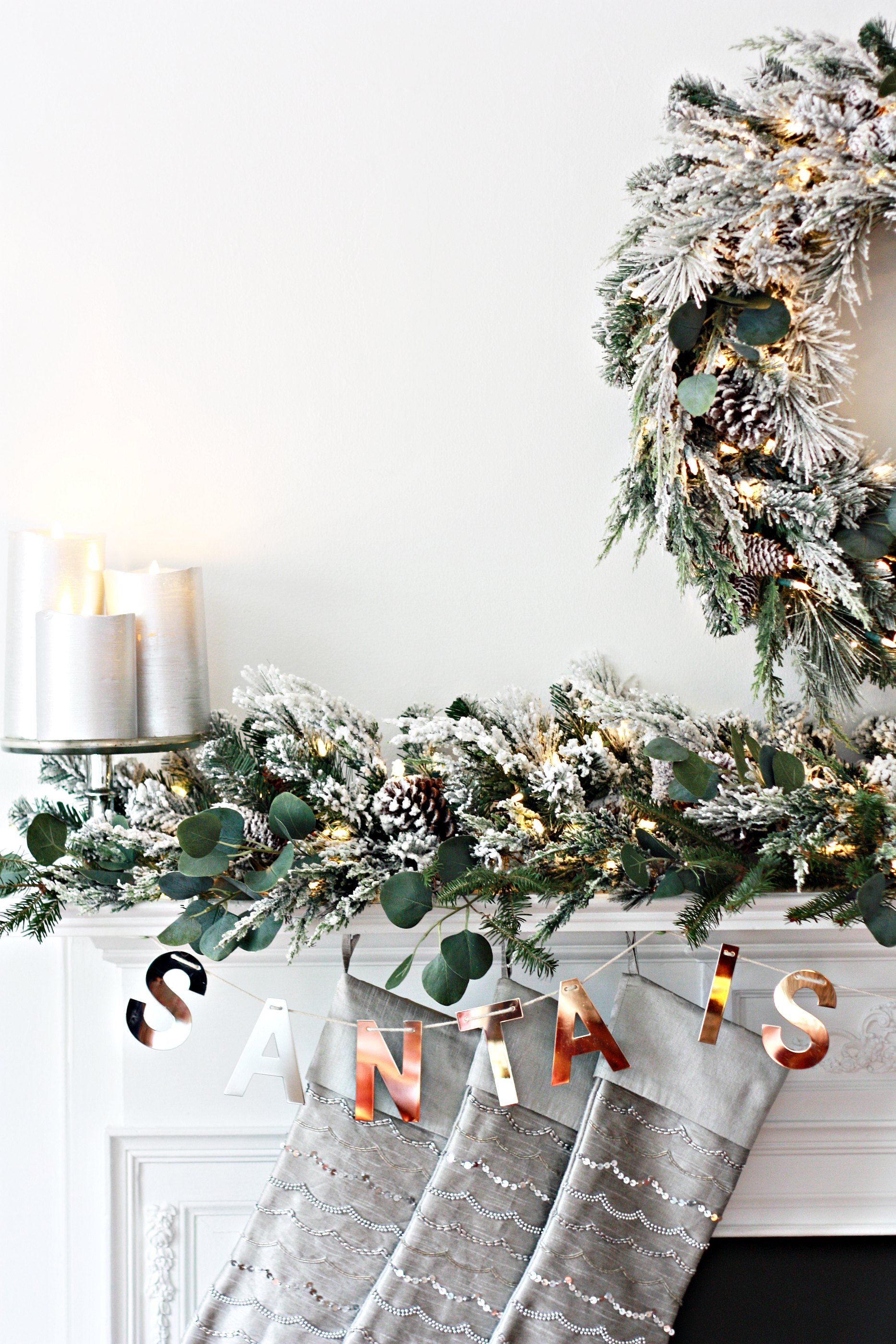 I loved the simplicity of setting up this Frosted Evergreen Christmas Mantel, but I adore the dramatic statement it makes on my mantel and in our living room.  Everything looks so real but within a few minutes I was done with setting up the display.  Usually it takes me forever to set up my mantel, but this year it was easy as can be.
This post is a sponsored post for Balsam Hill.  All opinions and photographs are 100% my own.