You're going to love this homemade chocolate peppermint syrup recipe!  My loves grows deep for a good chocolate + peppermint combo.  I start craving it about the middle of November and I try to resist the craving of chocolate + peppermint together until after Thanksgiving.  But the very next day, it's on baby!
It's all things peppermint and it wouldn't be Christmas without the combo of chocolate + peppermint!

The recipe is SO EASY!  I typically make about 2 jars of it & that will hold our family over for the month of December.  However this year, I thought about making larger batches & giving it as gifts to friends, teachers or our neighbors!  
Fun idea, right?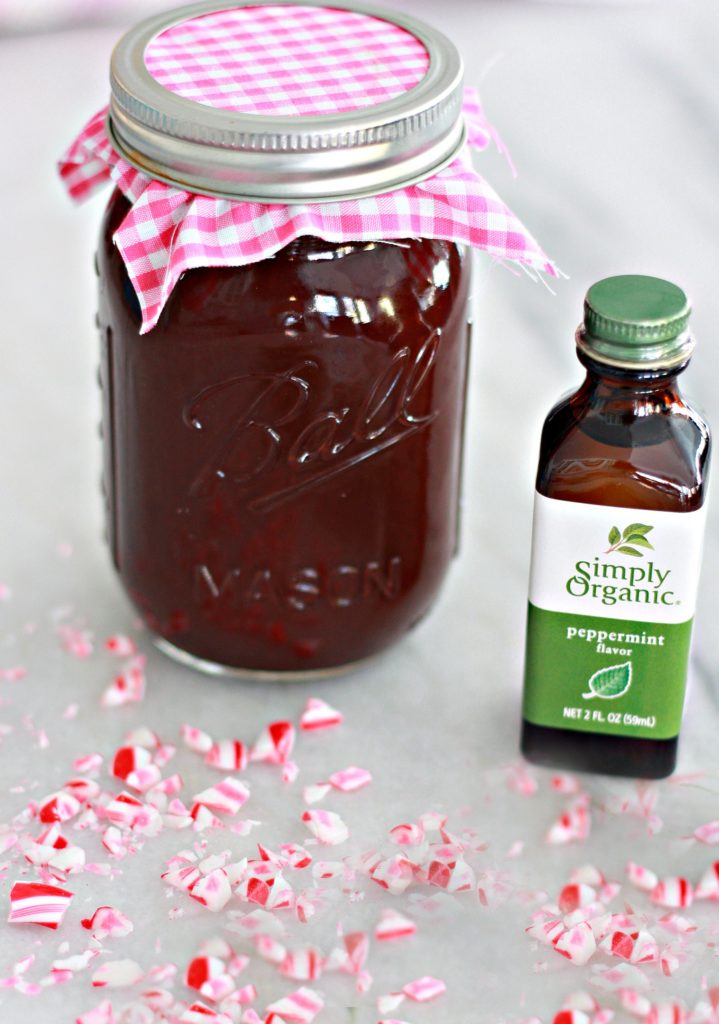 I start with my favorite chocolate syrup recipe and just add vanilla & peppermint at the very end.
Homemade syrup is far better than any kind you would buy in the store & this homemade chocolate peppermint syrup recipe will become a popular favorite in your home as well.
Homemade Chocolate Peppermint Syrup Recipe
Ingredients
3/4 cup Cocoa Powder
1 cup of water
1 1/2 cup sugar
1 1/2 teaspoon vanilla extract
a dash of salt
1/2 - 1 teaspoon of peppermint - *depending on your taste
Instructions
Using a big saucepan (because it will expand while cooking)
Combine the cocoa powder, water, sugar and salt in a saucepan over medium heat. Mix with a whisk until smooth.
Stir constantly with a whisk or a wooden spoon until it boils.
Allow it to boil for 1-2 minutes.
Remove from heat.
Add vanilla & peppermint - stir
Syrup will be VERY thin. But will thicken up after it cools completely.
https://www.nestofposies-blog.com/2016/11/homemade-chocolate-peppermint-syrup-recipe/
I always store mine in a mason jar in the fridge.  It will keep for a long time.  Of course it tastes perfect on any flavor of ice cream & the peppermint taste is not overwhelming.  The hint of peppermint in the chocolate syrup is mildly perfect, if you ask me.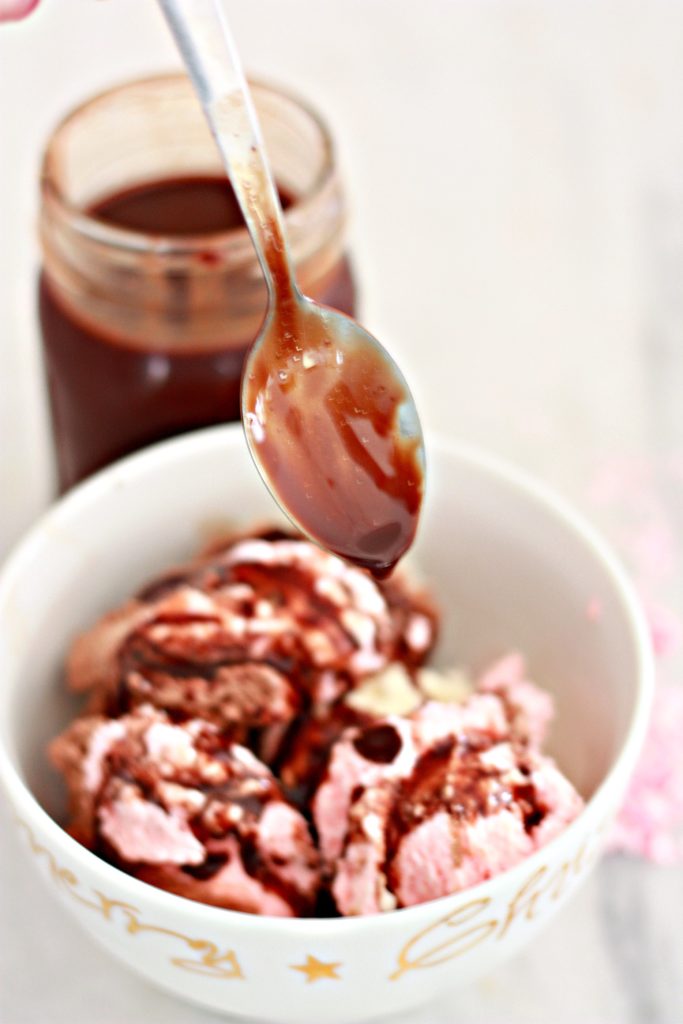 My kids happen to love Neapolitan Ice Cream, so naturally that's what is always in our freezer.  But this Chocolate Peppermint Syrup tastes perfect drizzled on top of the 3 flavors together.
It's basically a staple in our house the entire month of December.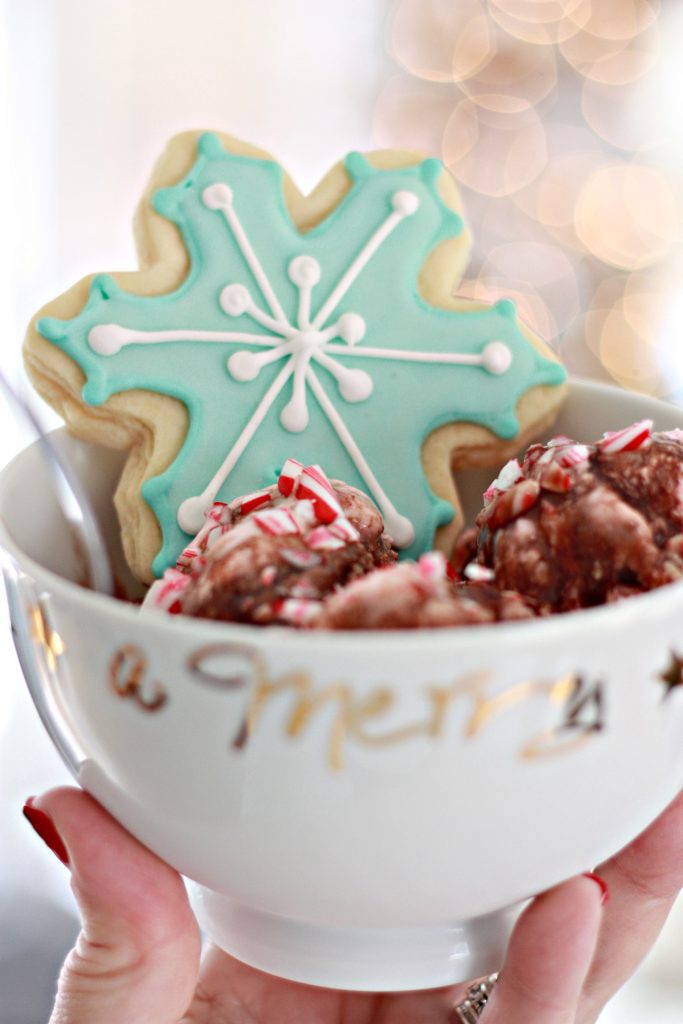 I could literally eat a bowl full of ice cream every single day.  Having this homemade chocolate peppermint syrup recipe stored in the fridge is also nice when to have on hand when we have guests or the neighborhood kids come over.  You simply cannot beat homemade for the price & the taste!
you may also like:

Extreme Peppermint Milkshakes!  Your kids will love you forever if you make these!!!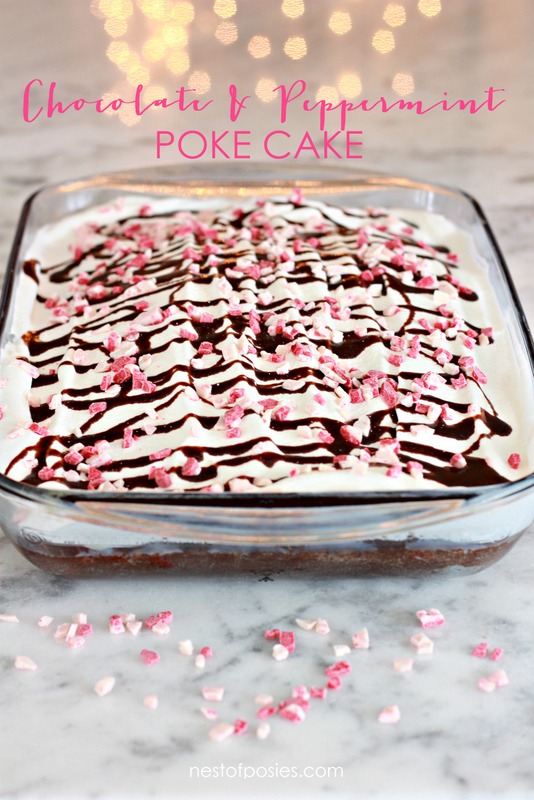 Chocolate Peppermint Poke Cake!  It's such an easy cake to make for your family or for a party!