You'll love adding this Orange Cranberry and Goat Cheese Pull Apart Bread to your holiday meals, gatherings or pot lucks.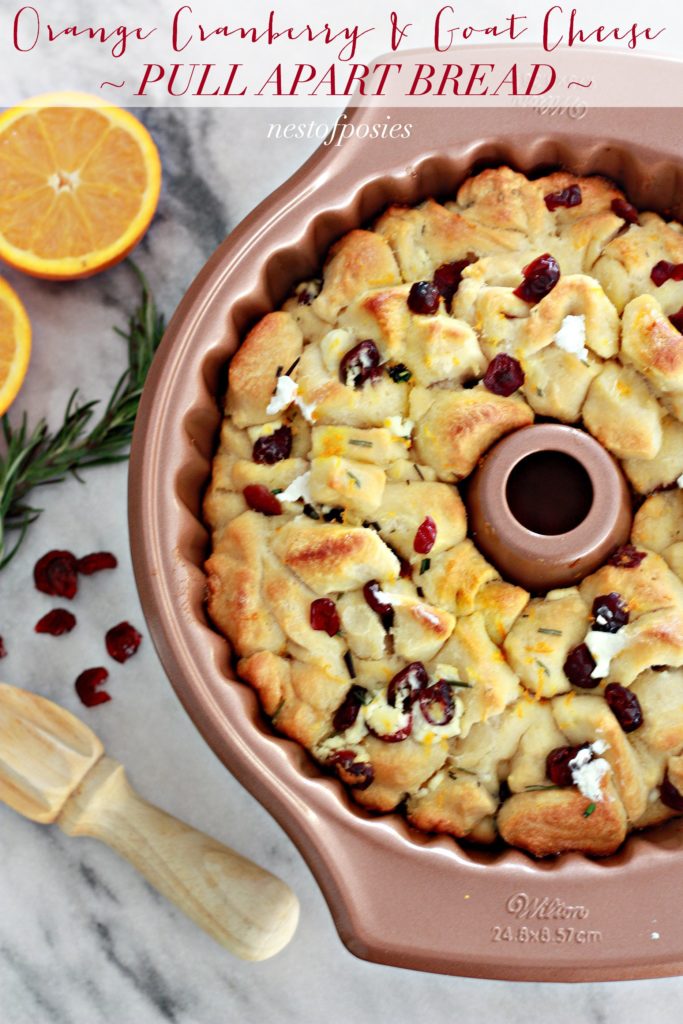 It has all the tastes of Christmas baked together in a bundt pan.  It seems you can always find this combination of orange and cranberry mixed together for holiday baking in cookies, cakes, breads and even in popurri.  So it's only fitting to try it in a pull apart bread recipe, right?
I happen to love it with a salad or served with a meat.  The sweetness of the cranberries and the orange zest also makes it perfect to serve with a roast, tenderloin, turkey or your favorite protein.
There's always something so comforting when you have bread baking in the oven.  No matter if your baking it for just your immediate family or when guests arrive.  The smell of bread baking is probably the best aroma your house can give.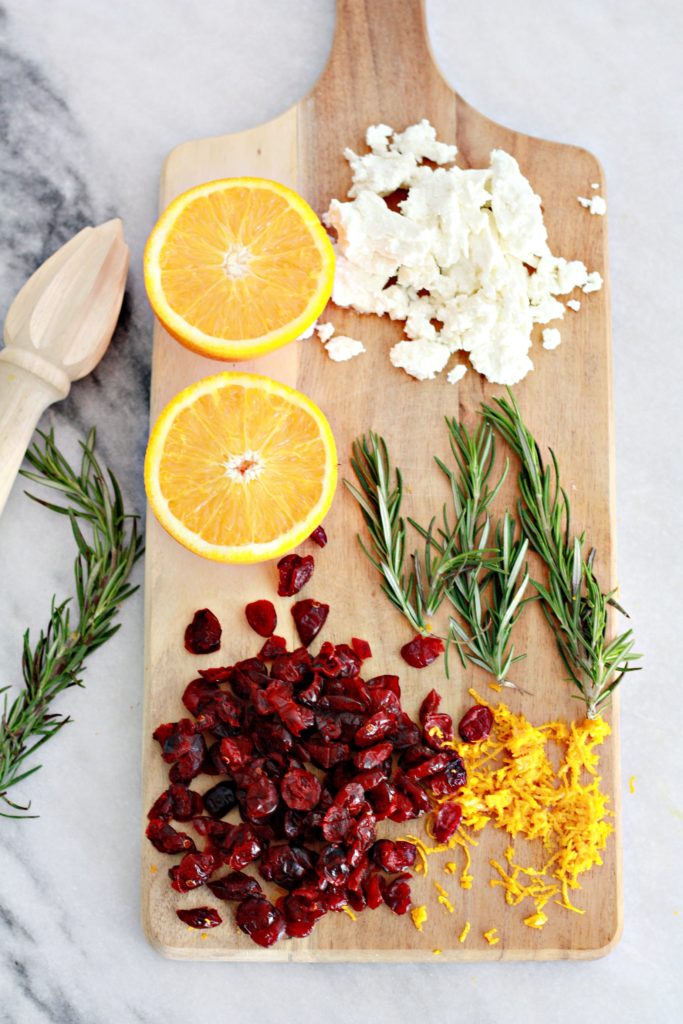 This recipe is just like all the other pull apart breads that you've probably tried before.   It's easy, and all you basically have to do is dump it all in a bowl and mix together and bake until it's golden brown.
I promise your house will smell divine.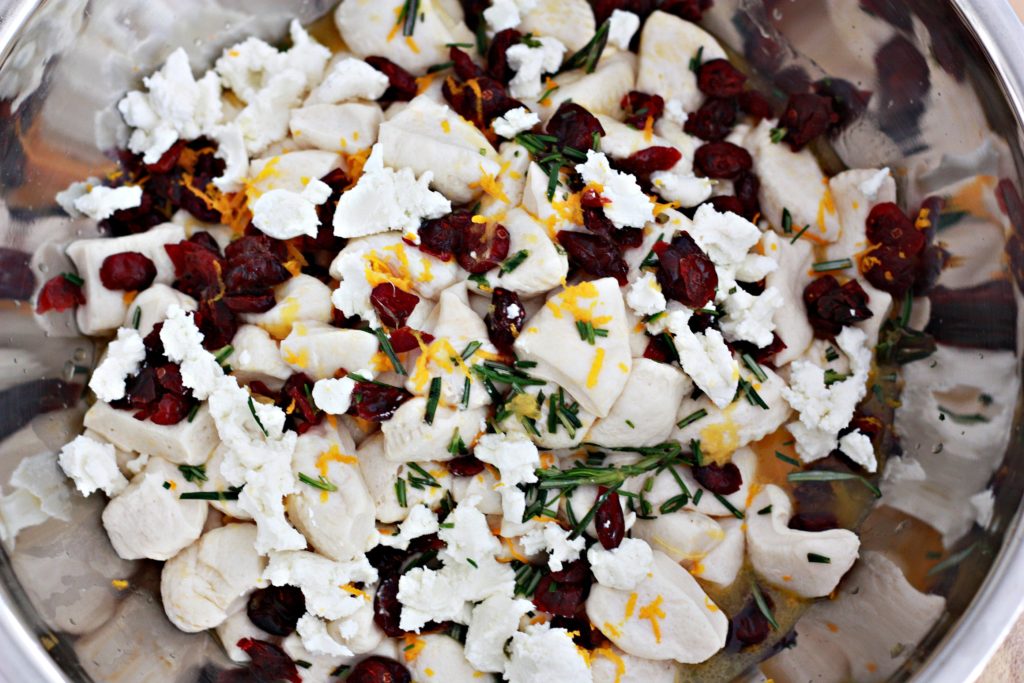 Orange Cranberry and Goat Cheese Pull Apart Bread
Ingredients
3 (7ounce) refrigerated cans of biscuits
1 cup of dried cranberries
1/2 - 3/4 cup of crumbled goat cheese
zest and juice from 1 orange
2-3 tablespoons of freshly chopped or cut rosemary
1 stick of melted butter
Instructions
Heat oven to 400* degrees.
Spray and prep your bundt pan for baking.
Melt your butter
In a large mixing bowl add your cranberries, goat cheese, zest and juice from the orange, and rosemary.
Then open your biscuit tubes & cut them in quarters. Once you're done, place your biscuit in the large mixing bowl with the other ingredients & blend together carefully.
Place in your Bundt Pan & gently pat down your mixture to even it all out.
Bake for 30 minutes or until golden brown. Please check to make sure the center of your Bubble Bread is cooked thoroughly.
https://www.nestofposies-blog.com/2016/11/orange-cranberry-and-goat-cheese-pull-apart-bread/
If you're hosting a party or having the family over, this pull apart bread would go perfectly with a meat and cheese board or paired with almost any appetizer or salad.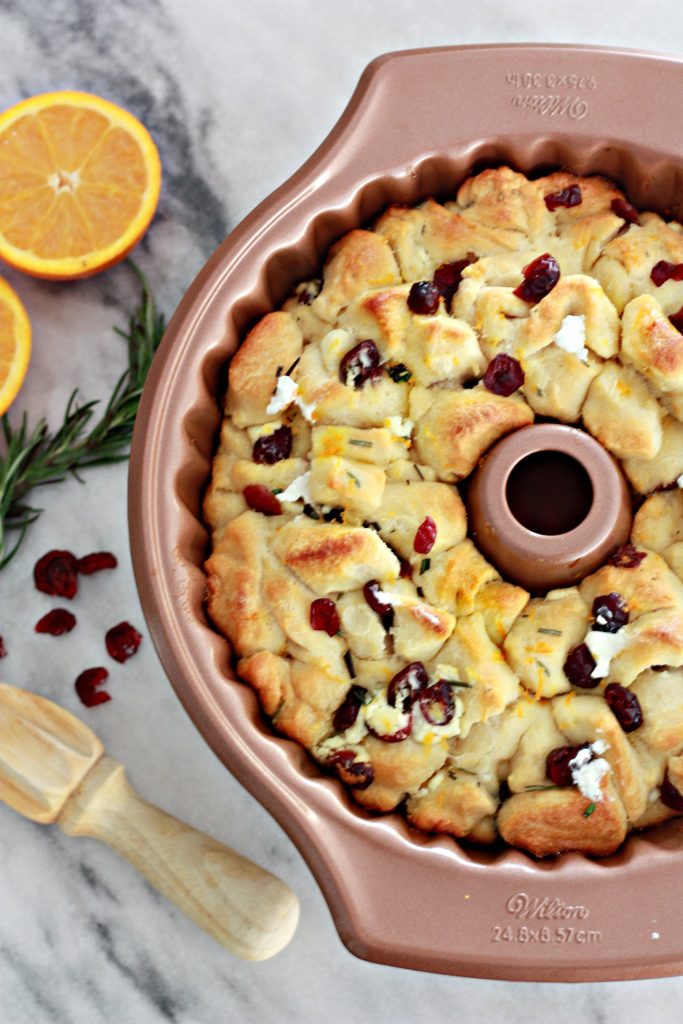 You can find almost this exact combination of ingredients in my
Christmas in a Jar
mulling spice craft.  It's perfect to give as gifts to anyone on your list!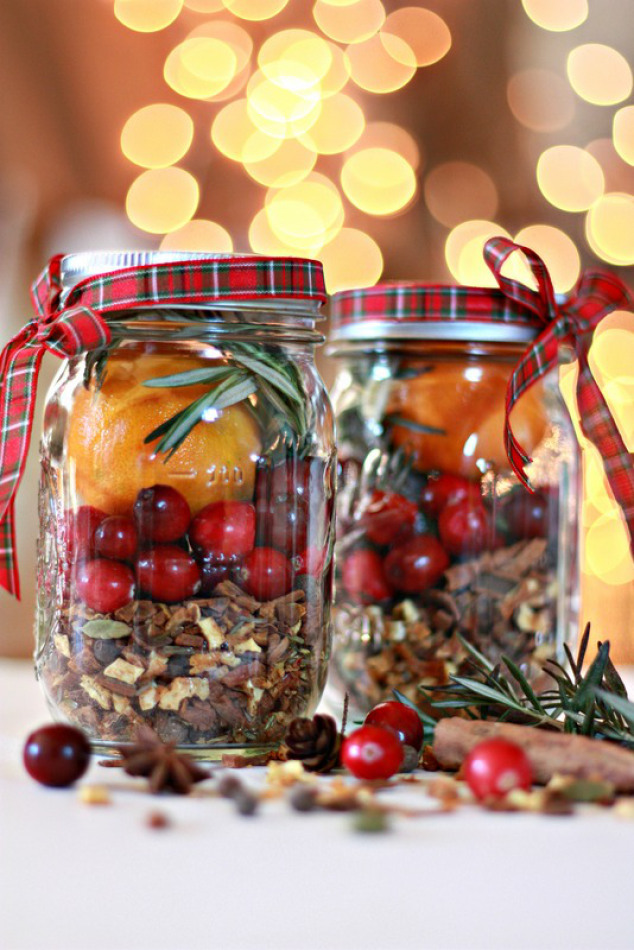 Or if you happen to love pull apart bread or bubble bread, I highly recommend trying
Mexican Bubble Bread
.  It's perfect to have with your favorite soup or chili.