This post is sponsored by Miracle-Gro® for Christmas Trees
Our family's heirloom Christmas Tree is complete imperfection.  It's not the perfect Christmas tree that you can see all across the internet.  We don't change out our ornaments every year like some do.  We happen to hold on to our ornaments and cherish them year after year when we see them.
There's no rhythm or reason to our family's heirloom Christmas tree other than it's full of memories, full of my kids' homemade ornaments from school, you'll still find our babies' first Christmas ornaments x3 on this tree, it's just full & rich with our family's history ~ just the way we like it.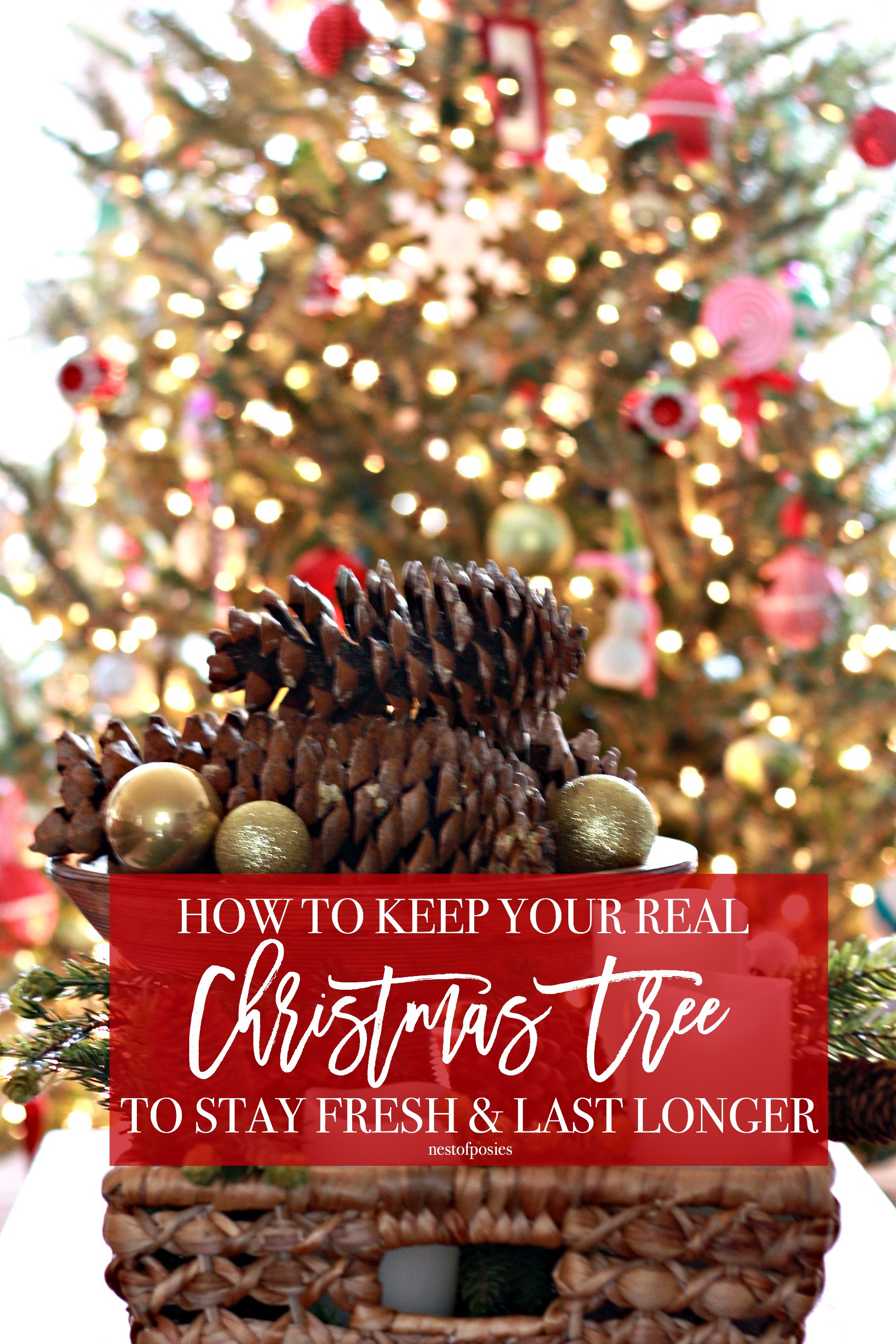 Since we've moved into our home (#newoldmtnhome) 2 years ago, we have had 2 trees because we have a lot more room in this house than our prior one.  One fake & one real tree.  I grew up with a real tree every.single.year of my childhood & adulthood.   I crave that fresh pine smell to enter my house and to see that fresh green tree sitting in our living room holding all our treasured ornaments from years gone by.
Last year, we were introduced to Miracle-Gro® for Christmas Trees.  Both my husband and I were quite skeptical to be honest, but we figured it was worth a try.   We used it faithfully for the entire month of December last year while giving our real Christmas tree water.  We couldn't believe the difference we experienced just by using this simple little product!  We were truly amazed by how few needle drops we had.  My husband even wanted me to take a photo of our tree when we took it down after Christmas just to share with our friends of just how few needle drops we had versus using water alone.   It was that good of a product for us!  *Result may vary.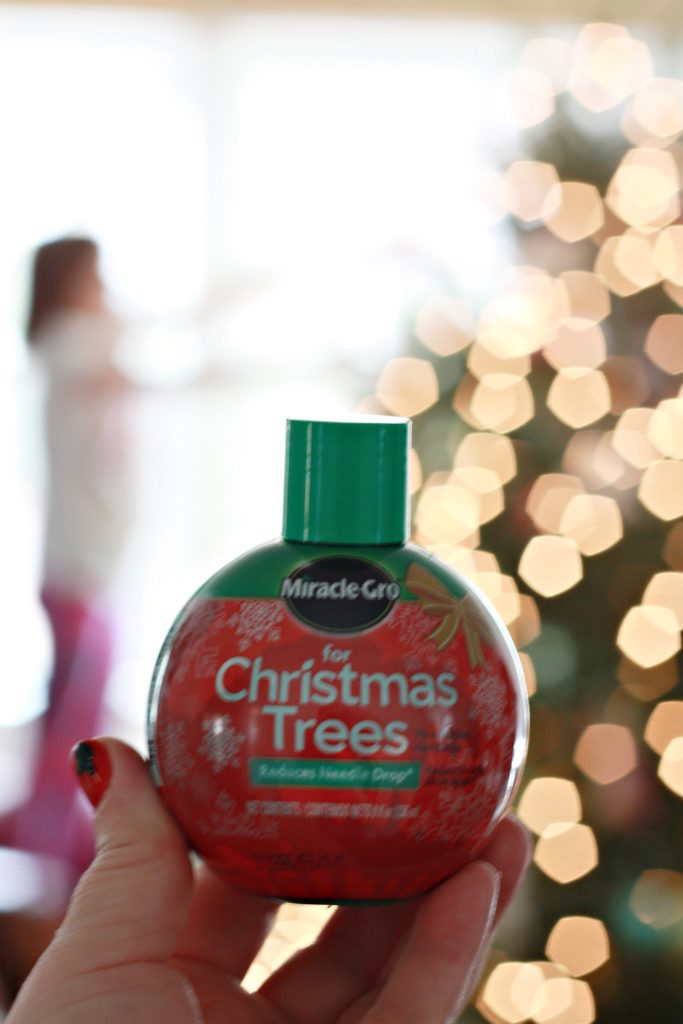 So when Miracle-Gro reached out to me to write this sponsored post, I couldn't believe it!  Because we are truly committed fans to their products!
To reduce needle drop versus using water alone all you need to do is water your real Christmas tree on a regular basis (at least 2 quarts of water) and drop 2 capfuls of Miracle-Gro® for Christmas Trees in with the water at the base of your tree.  If you Christmas tree base holds less water than 2 quarts, just use 1 capful per quart of water.  The little ornament shape bottle will help to keep your tree fresh throughout December.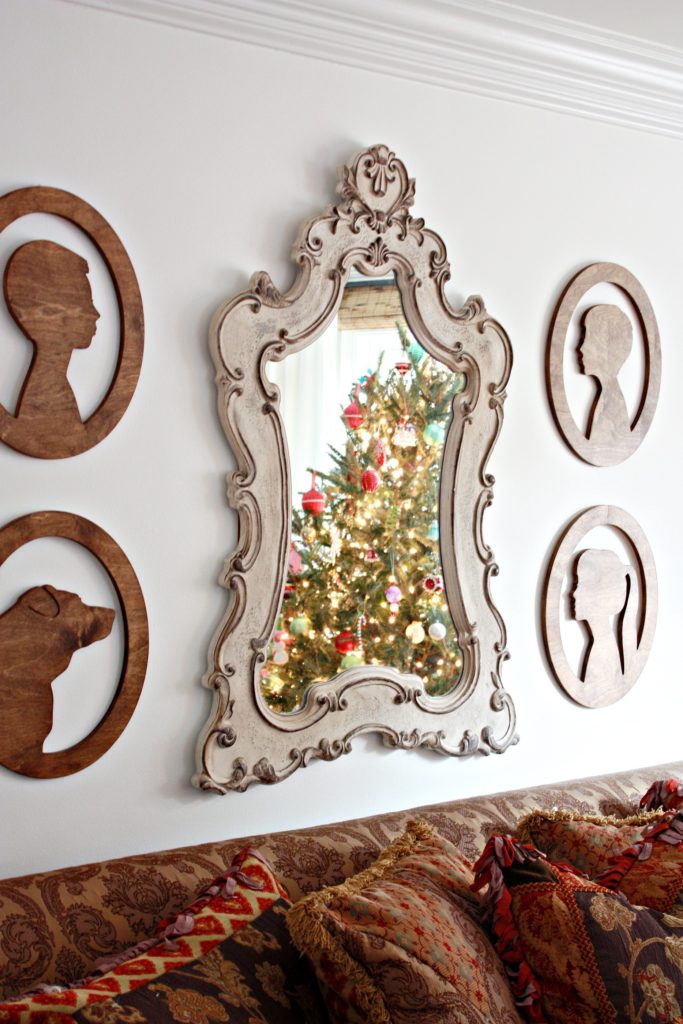 They also recommend that you cut the trunk of your tree off by 2 inches once you've purchased your tree and bring it home.  You can always have the tree farm or the place you purchased your tree cut the trunk for you.  By cutting the trunk 2 inches, you'll allow the water to absorb more efficiently into the trunk of the tree, and the water + the Miracle-Gro will reach the branches and the needles.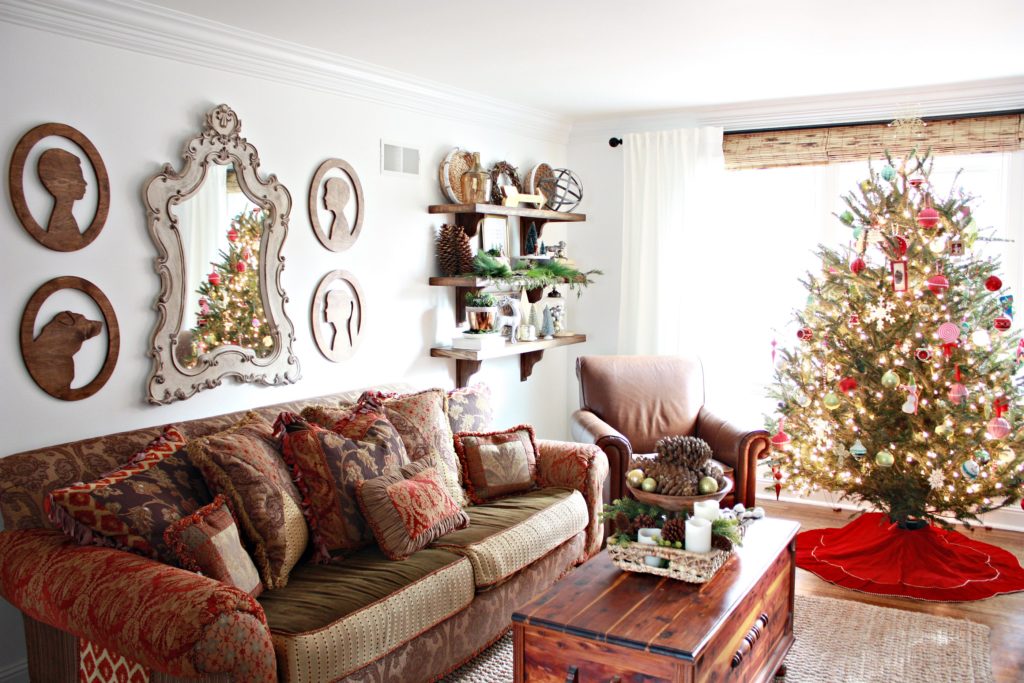 By far, our real tree is my kids' favorite tree.  They help decorate it, they like to reminisce each time they pull out an ornament that they made in school, and they LOVE the smell of a fresh tree, as do I!  We also have ornaments we've made together like our Silhouette ornaments and our salt dough handprint ornaments on our tree and every year I can't believe how much they've grown since we made those sweet ornaments.
It truly is our Family's Heirloom Christmas Tree & we wouldn't change it for a thing.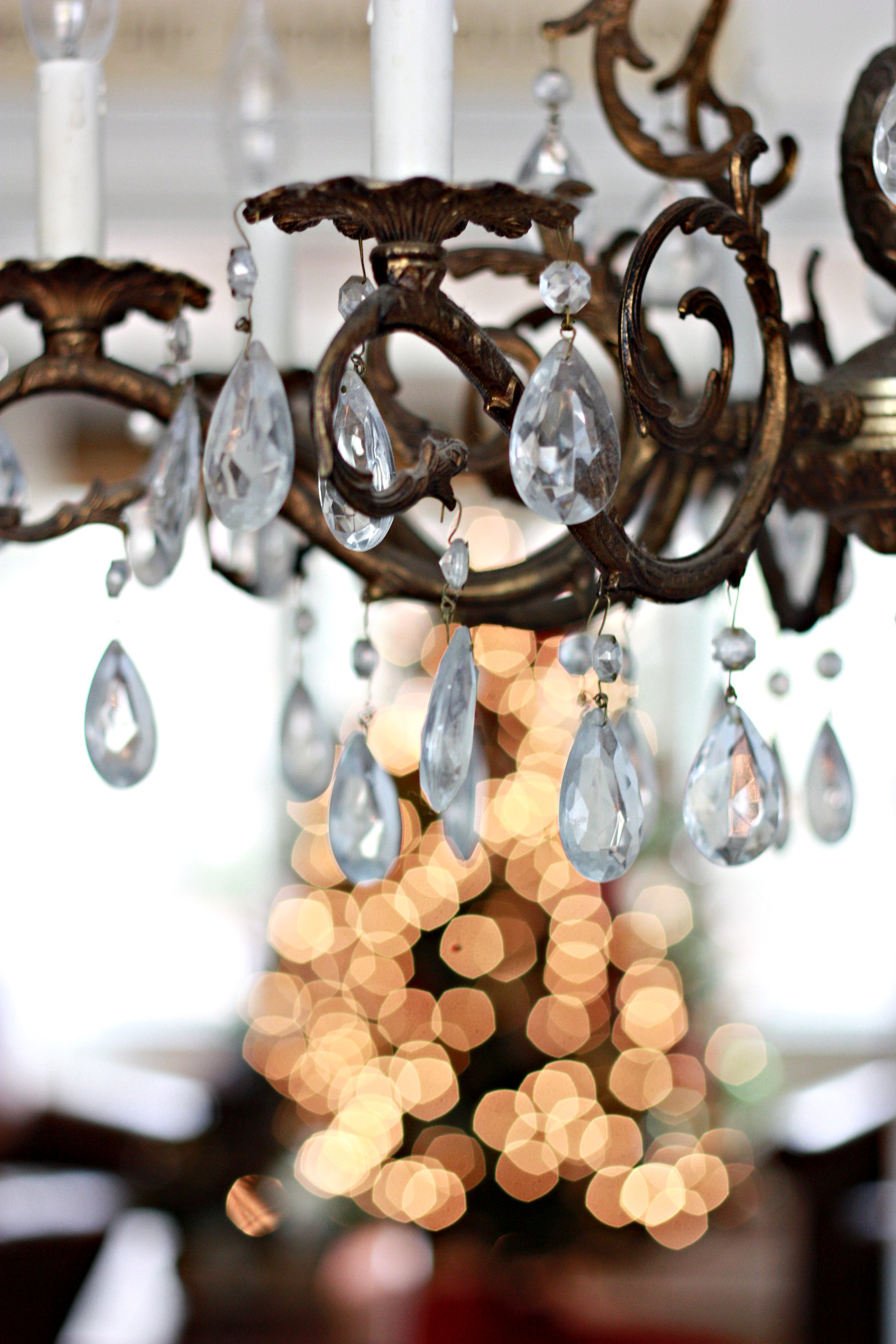 If you were to ask me my honest opinion of whether to get a real tree vs. a fake tree, I would say hands down ~ get a real tree.  I do love having both types of trees for completely different reasons.  I'm very thankful we have room in our home for 2 trees, and I'm grateful I can put up my fake tree up before Thanksgiving and take my time decorating it.  But honestly, I can't wait for Thanksgiving weekend to roll around so we can buy a real tree just to have that wonderful smell of Christmas enter our house.  When that smell arrives, it really is
beginning to "smell" a lot like Christmas.
This is a sponsored conversation written by me on behalf of Miracle-Gro. The opinions and text are all mine.