Disclosure: This post was sponsored by Coca-Cola through their partnership with ShopStyle Collective. While I was compensated to write a post about Coke, all opinions are my own.
To those of you who may not know, we feel extremely fortunate to live in the beautiful state of Tennessee.  We actually live right outside of Chattanooga on Signal Mountain.  As most of you have heard, Tennessee has been hit hard with wildfires the past couple of months.  To recognize and thank our Holiday Heroes the kids and I thought it would be fun to #shareacoke and create these thank you silhouette Christmas ornaments for firemen.

You see, our local firemen also went to Gatlinburg to help put out the wildfires that devastated that amazing city in the mountains about 2 hours away.  I know many of you saw the devastation on the news, and we can only imagine the hardships that our local heroes must of had to endure.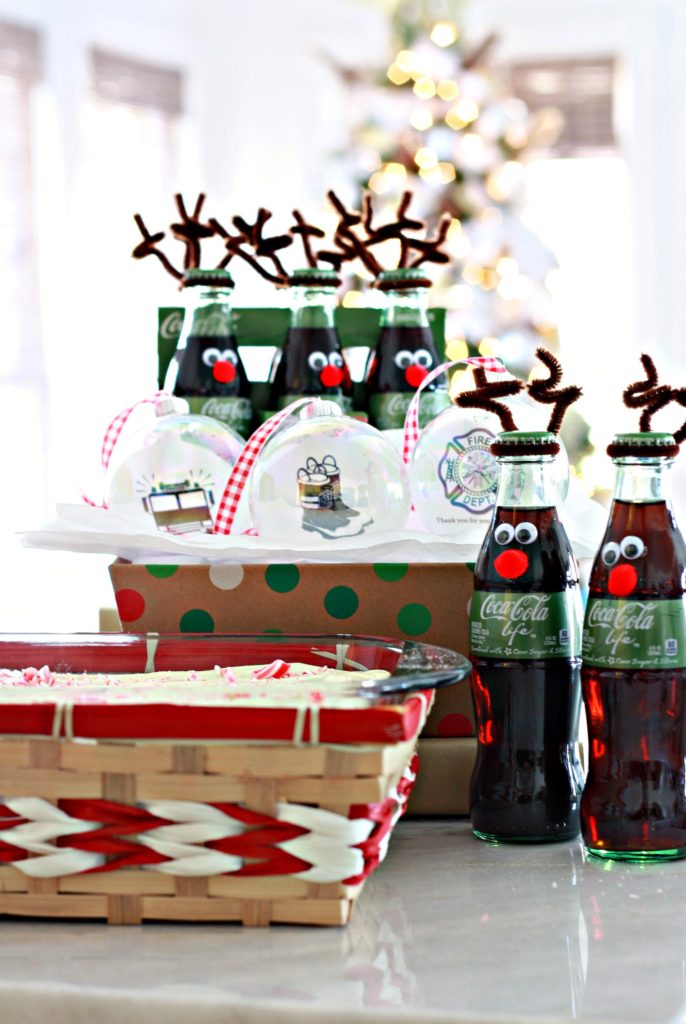 So we thought they truly deserved some fun Christmas spirit brought to them in the form of refreshing and fun reindeer Coke Life bottles, peppermint brownies, and our DIY thank you Christmas Ornaments.
>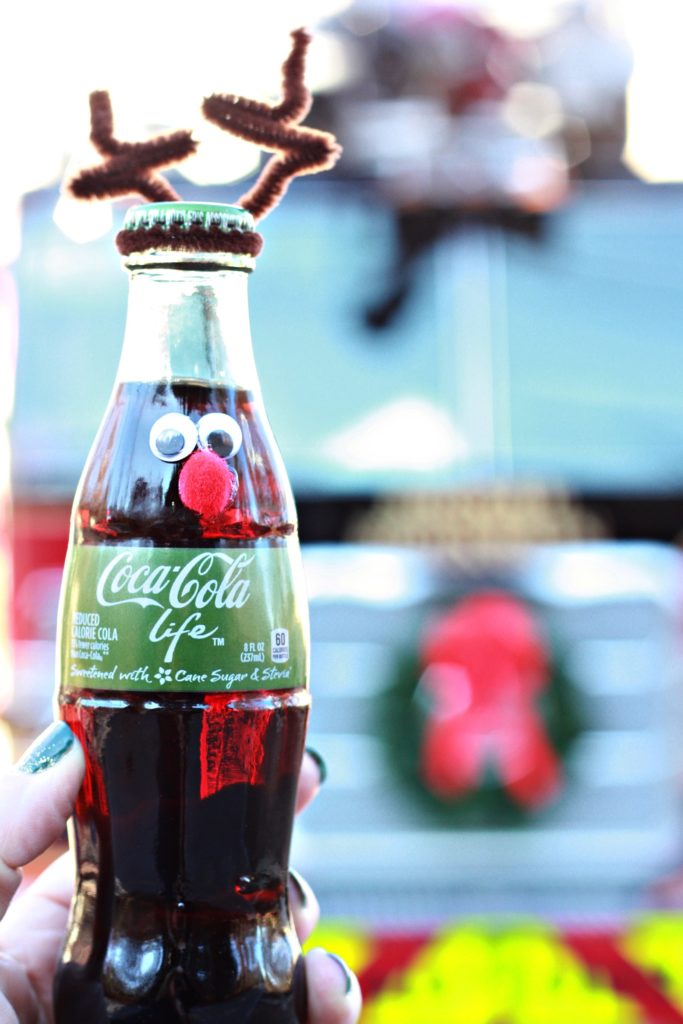 I really couldn't think of a group of men more deserving to take a break together and enjoy a delicious ice-cold Coke than our local Holiday Heroes.  Before the Gatlinburg fires happened, our mountain that we live on was covered in smoke for days.  It was awful to breathe in the air and of course look at through our windows.  My kids weren't allowed to play outside for days at school or at home because of the poor air quality.  But of course our firemen were out there battling the fires and breathing it all in.  We are truly thankful for their service and what they do for us all throughout the year.
So my daughter was actually the one who gave me this idea to make some sort of thank you ornaments for the fire station.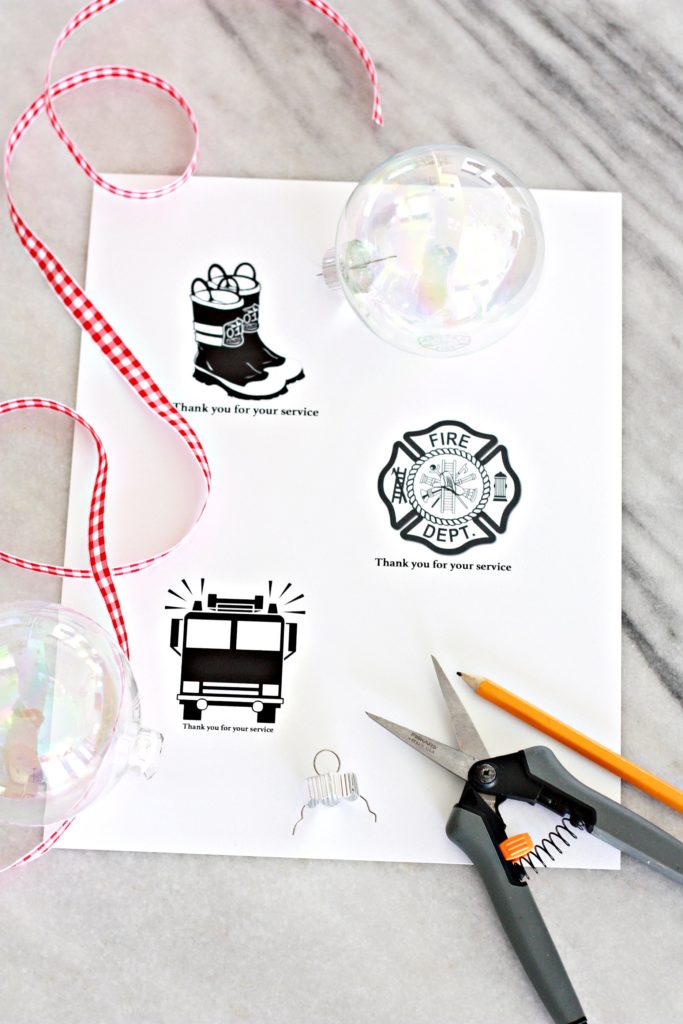 I found the free firemen themed clip art online and underneath the art I added "Thank you for your service".  At the bottom of the post is a free download of the silhouette images just in case any of you want to make Christmas ornaments for your local firemen.  The clear ornaments and ribbon can be found at any local craft store, and all you have to do is use paper stock when printing and have a pair of scissors handy.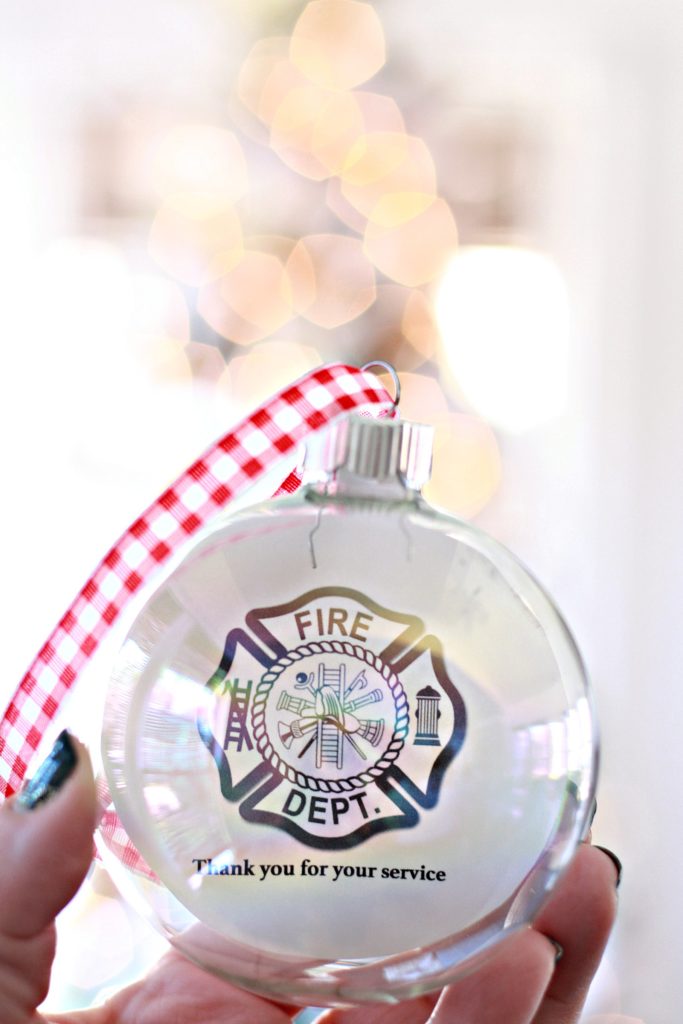 The kids felt is was a great idea to make the Coke-Cola Life bottles into reindeer for our local heroes.  I'm so glad we took the time to do it, because it was so easy!
Plus, the kids loved giving the reindeer Coke-Cola Life bottles to the firemen.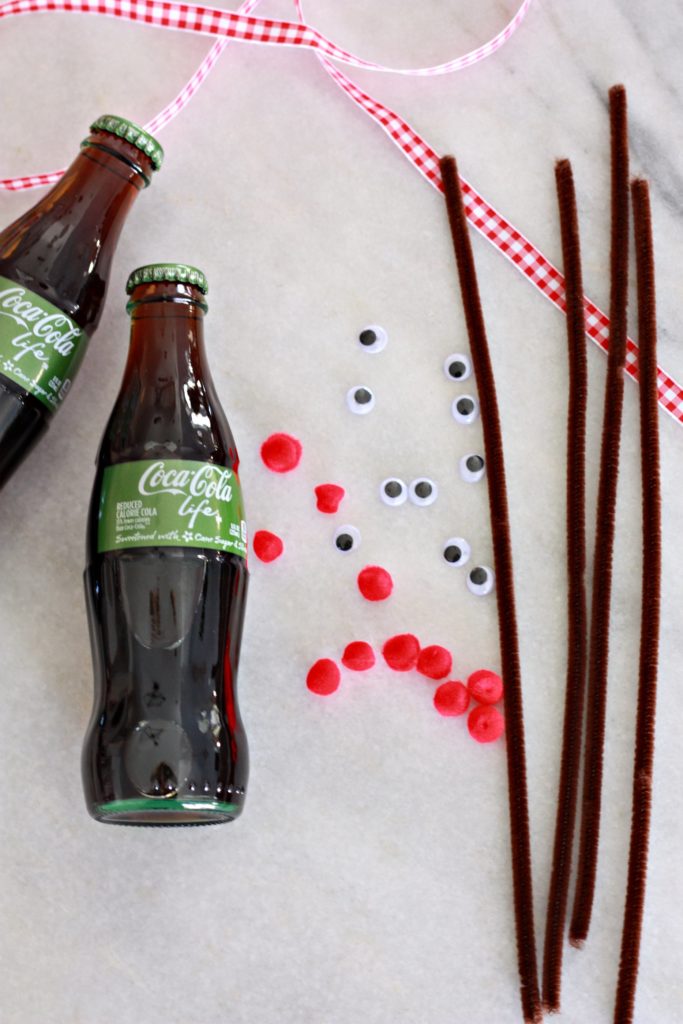 You know that saying, it's better to give than to receive?  Well, I think my kids finally felt that.  Because they were all smiles giving the reindeer Coke-Cola Life bottles to our Holiday Heroes.  The knew they needed a treat and a smile brought to them for the holidays because of all their hard work.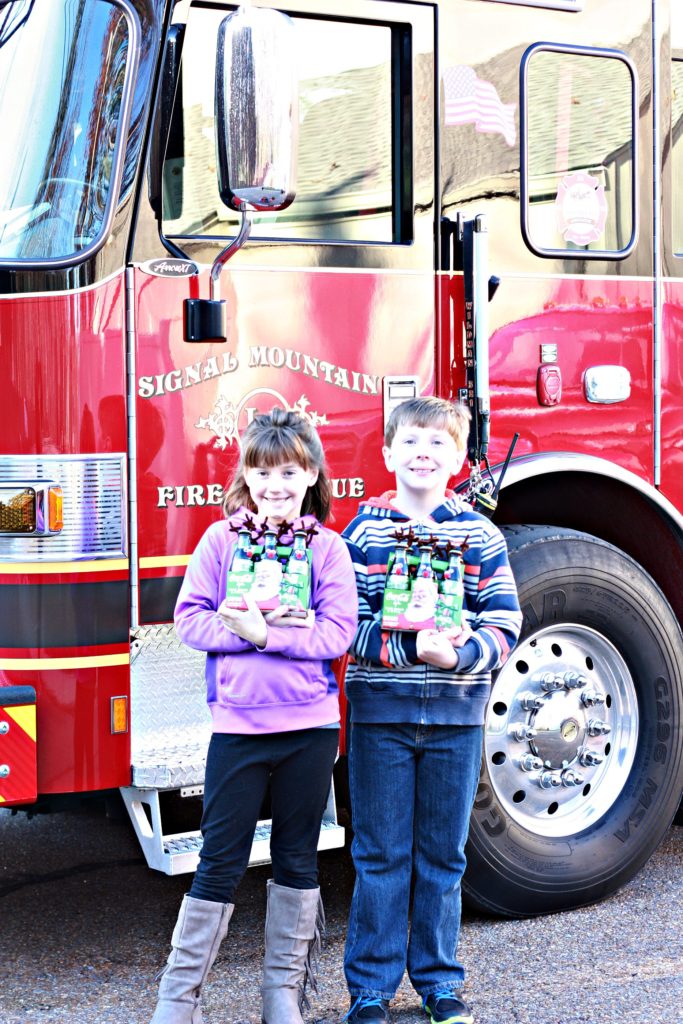 As my daughter said,
"My heart is happy making and giving these things for the firemen to enjoy Christmas."  
– That is truly what the Christmas spirit is all about, my Holiday Heroes.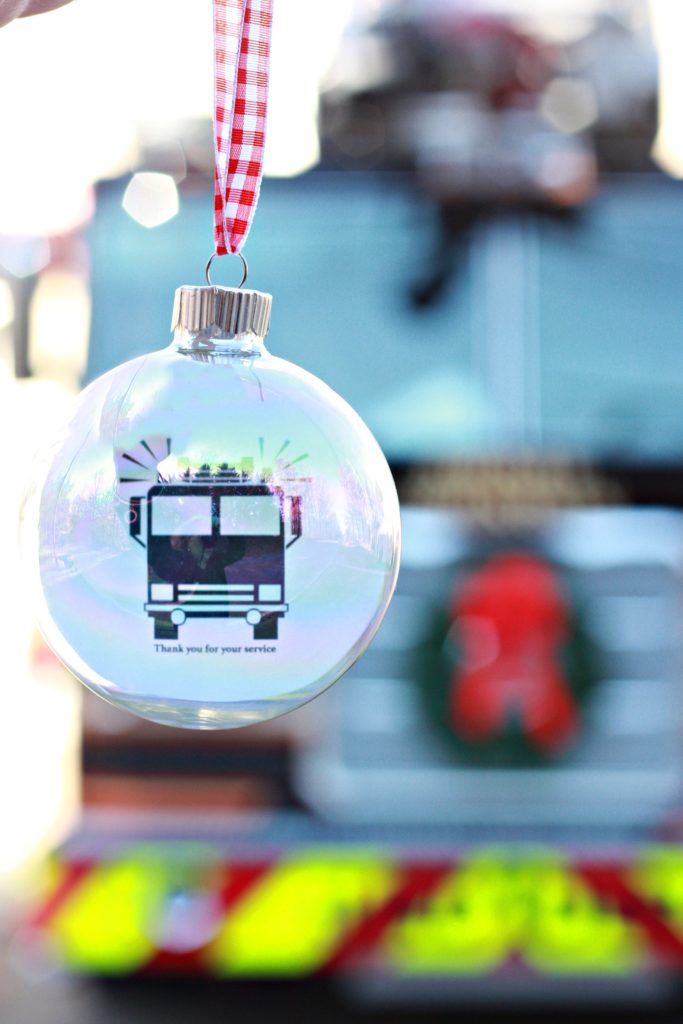 Our gifts were not huge in monetary value, but it put a big smile on our faces as well as our local firemen to know we are so grateful for them and all they do for us.  It was the least we could do to give them a sweet treat, a refreshing drink, and something for them to trim their tree.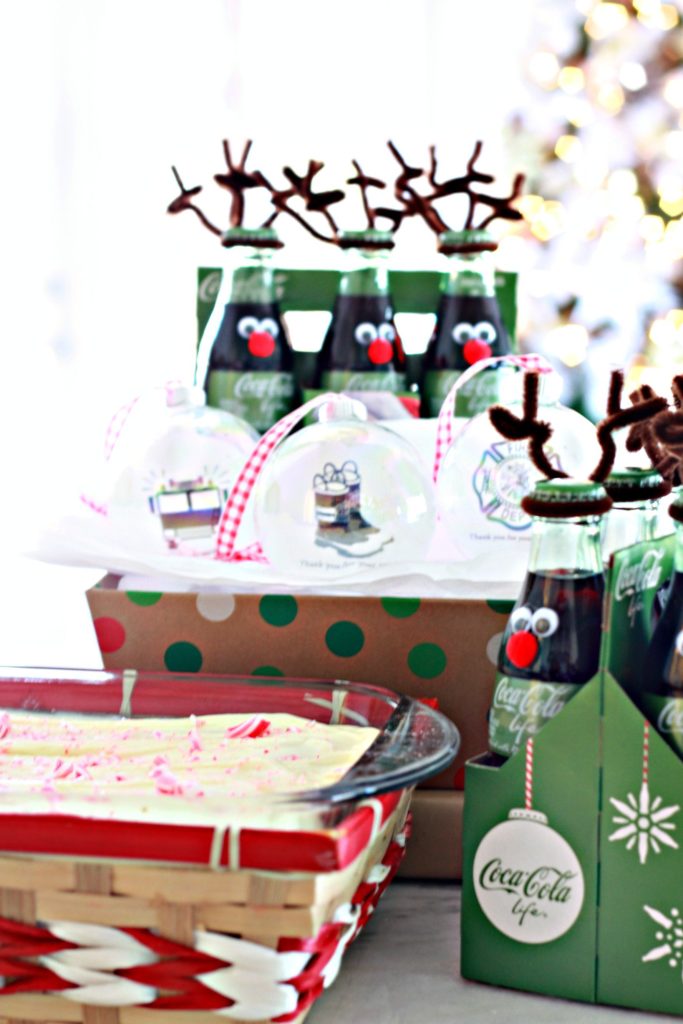 Like all of you, I am so grateful for our local firemen.   They do so much for the community in addition to putting out the fires.  Most of them right now are holding food drives for those in need in your local area.  If you donate canned goods, you may want to #shareacoke with your local firemen, make them ornaments or even bring them some baked goods.  I'm sure they'll enjoy it, just as much as you'll love giving it.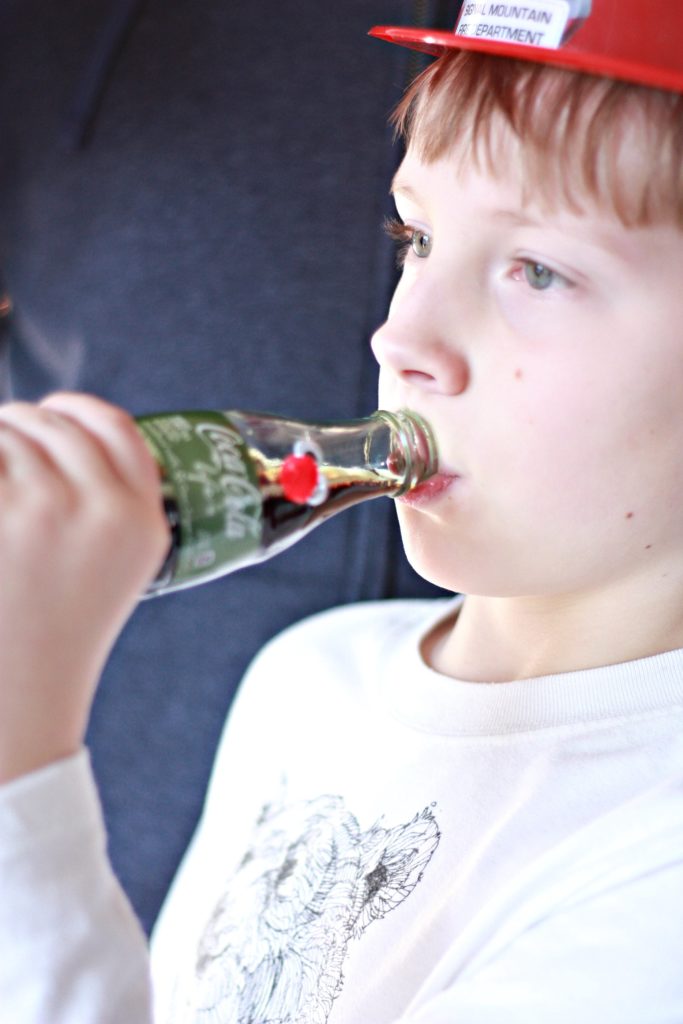 For best results use paper stock when printing.  Personal use only, please.
This is a sponsored post written by me on behalf of Coke-Cola.  All opinions and photographs are 100% my own.