My daughter and I are so excited to share her GALentine Pom Pom Key Chains and Printable Tags that we made together.  Really, she made them (more than me) I just helped tie the knots & made the GALentine printable tag.

We really think they turned out so cute!
My daughter is 8, so I guess you would say she is just entering her "tween" years.
Heaven help me.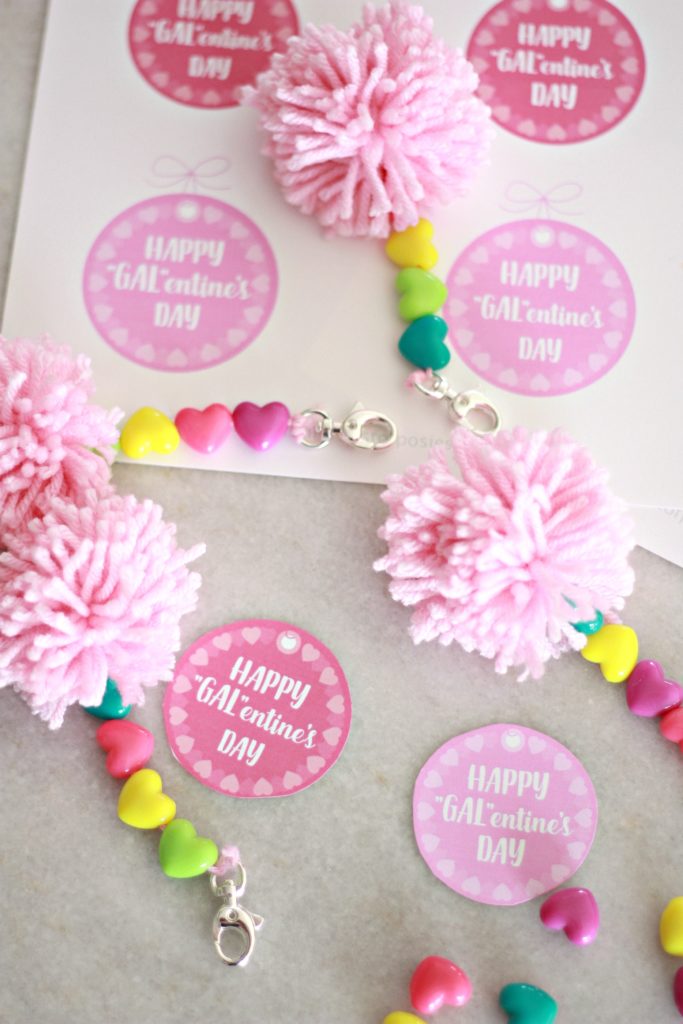 She and almost all her friends are addicted to collecting key chains to carry on their school backpacks.
Heaven help the day, that the school says "no more" to the key chains, because she and all her friends would be "devastated" (insert major drama) to say the least.
The nice thing about these GALentine Pom Pom Keychains and Printable Tags is that they do not take a lot of supplies.  I had the pink thread on hand (any color will do) and the only thing I needed to purchase was the heart beads & the lobster claw for the keychain.  I bought the 31mm size (which is considered a large size) to help her be able to tie the knots with ease & of course attach to their backpacks.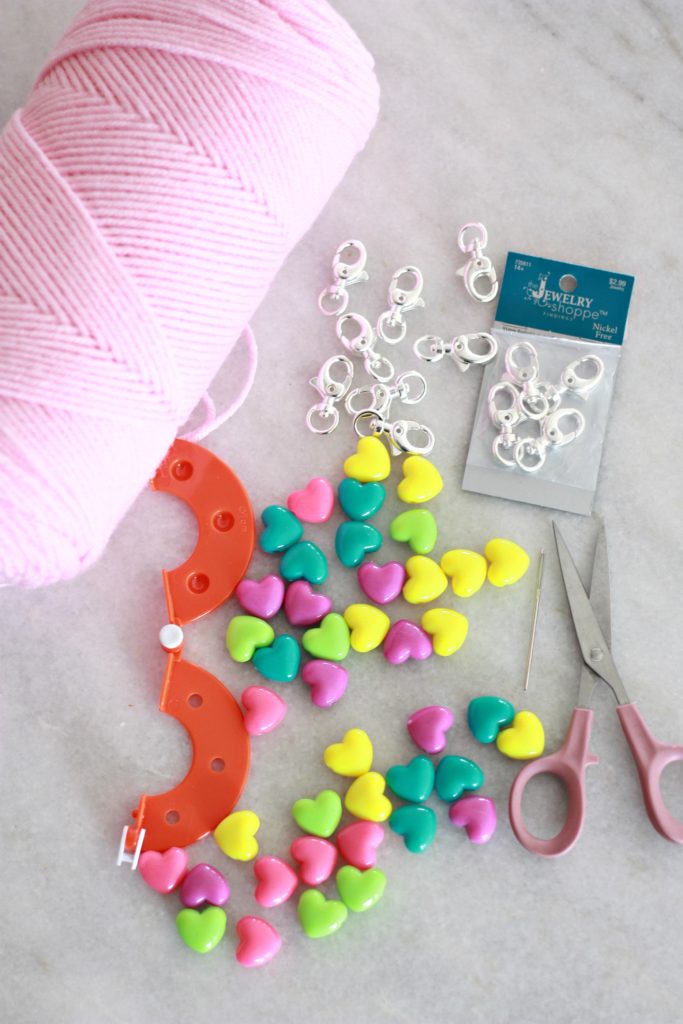 We attached 4 beads per keychain, but of course you can attach how many you prefer.  We did use my trusty
POM POM maker
(love it) to help us out, a pair of scissors, and we actually didn't have to use the needle to thread the beads.  Which was a total win!  The yarn easily went from one side to the other to sting the beads.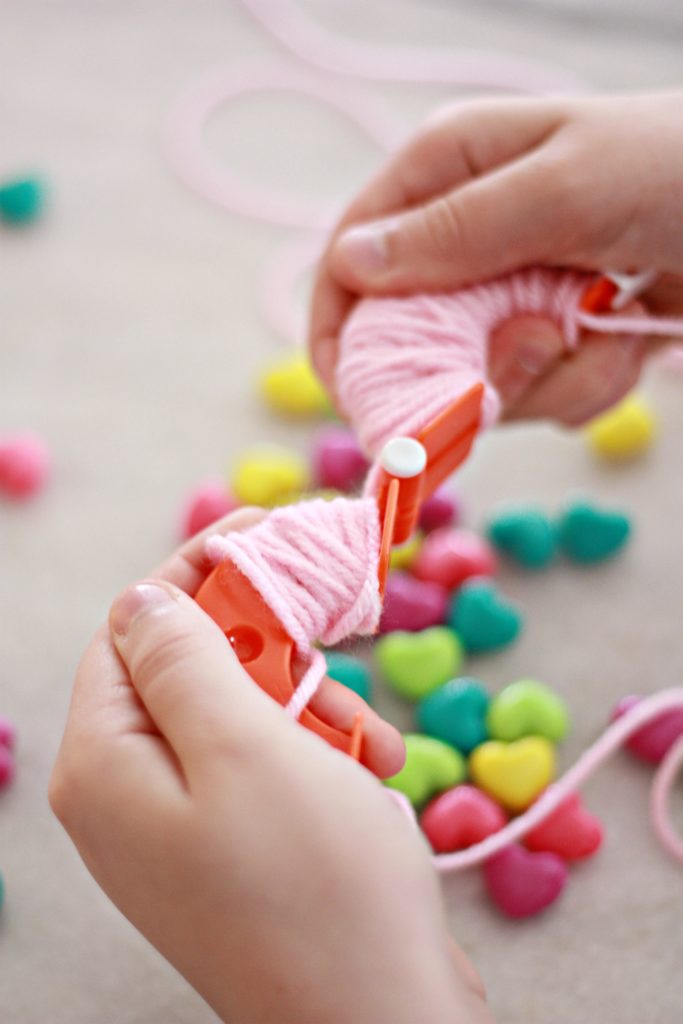 My daughter has a natural curiosity for crafts.  Which I am so thankful for!  So I really try as a mom to share, show & buy her things to keep that curiosity going.
So basically all she did, is make several pom pom balls.  The string (yarn) you use to tie around the pom pom to secure it, we kept it a little long, so she could thread her beads and tie around the lobster closure.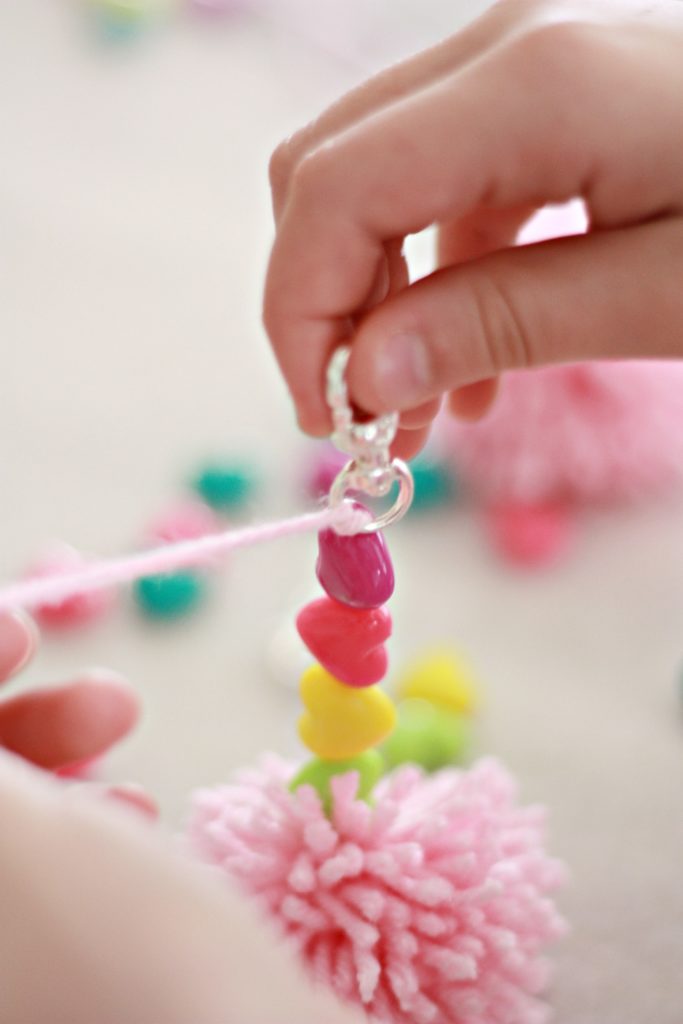 Then we used clear treat bags that can be found at craft stores or Amazon and attached our GALentine printable tags.  I don't want to say the words, "easy as can be" but really & truly it's such a great craft project for girls or boys to do!  Especially in the Winter months when you're indoors so much more than normal.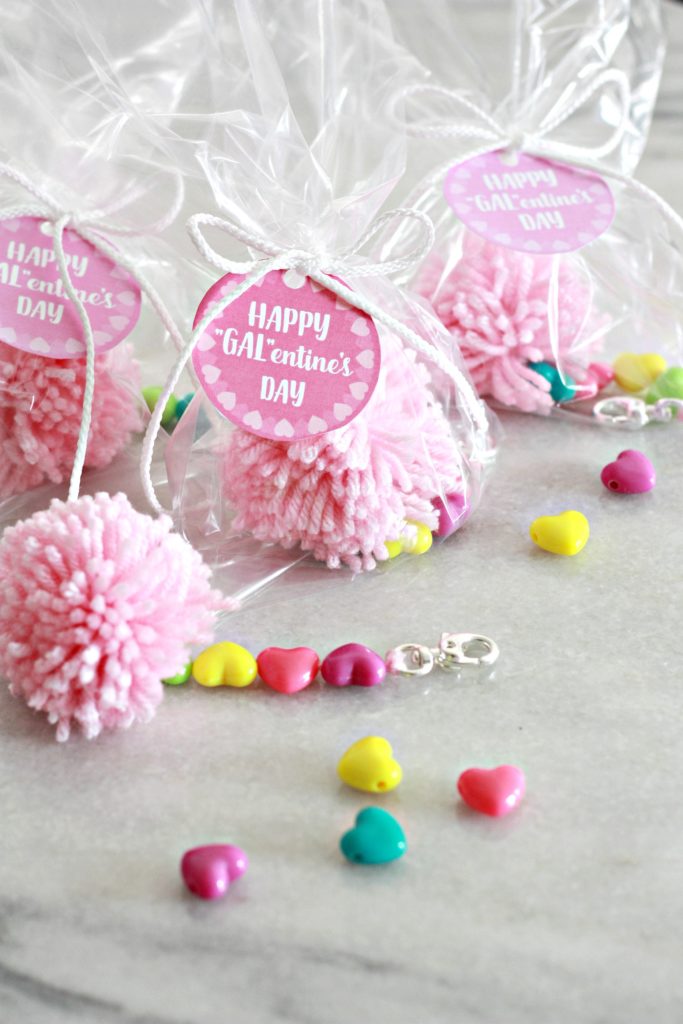 Print out the tags on paper stock quality paper, use a hole punch & attach with thread or sting.
GALentine tags are for personal use only, please.
If you're looking for a more Valentine ideas, you may like: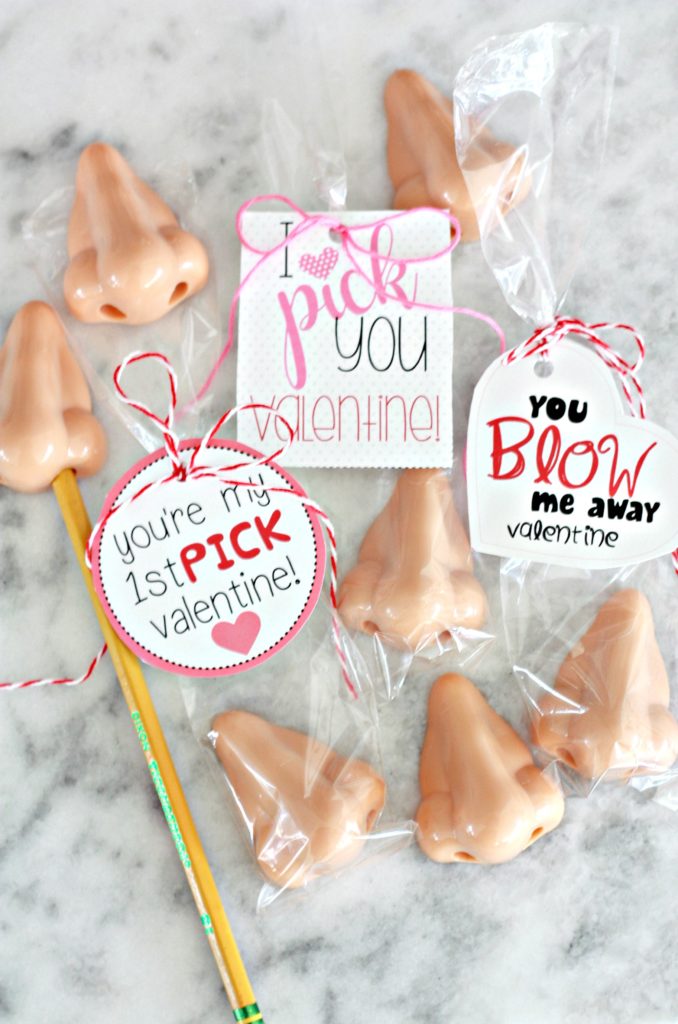 Pencil NOSE sharpeners with free printable tags
*this post contains affiliate links*