If you love a Mounds or Almond Joy candy bar, you're gonna love this Mounds Bundt Poke Cake!  It's rich, decadent and coconut creamy just like the candy bars.
There's something about a poke cake that will always please the family or the crowd.  It's almost like they're error proof, ya know?

For this recipe, I played around with an old faithful standby recipe that I use often for my kids.  If you've ever made a bundt cake with a pudding mix thrown into the batter – than you know just how easy but delicious this recipe will be.
You know those kind of recipes, where you just pour everything into the same bowl & mix?
Yep, that's exactly how this recipe is as well.
GLORY!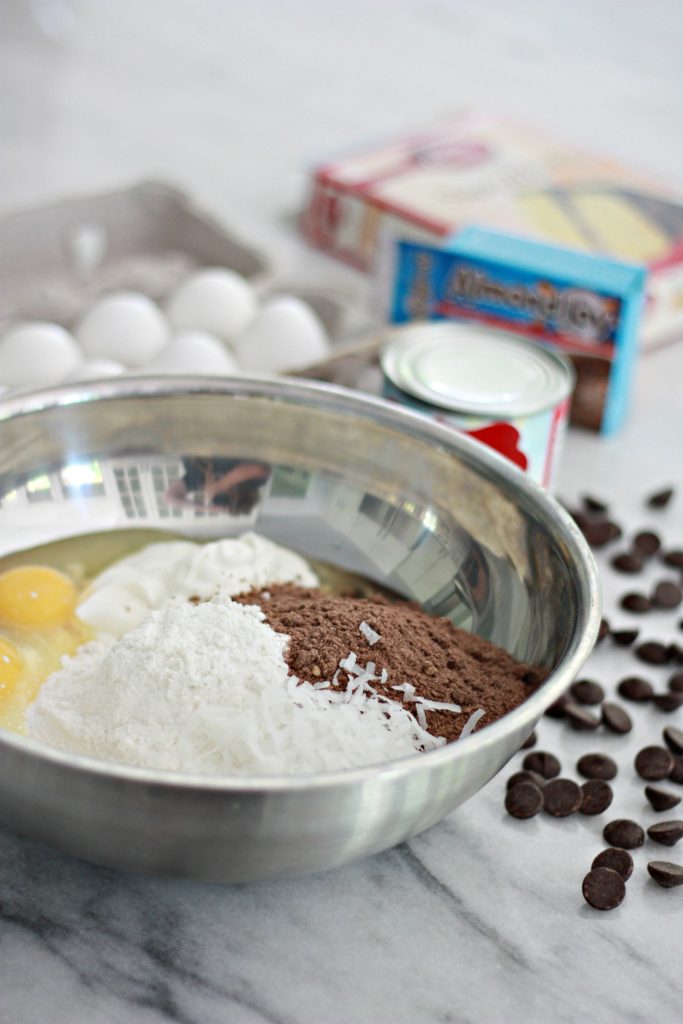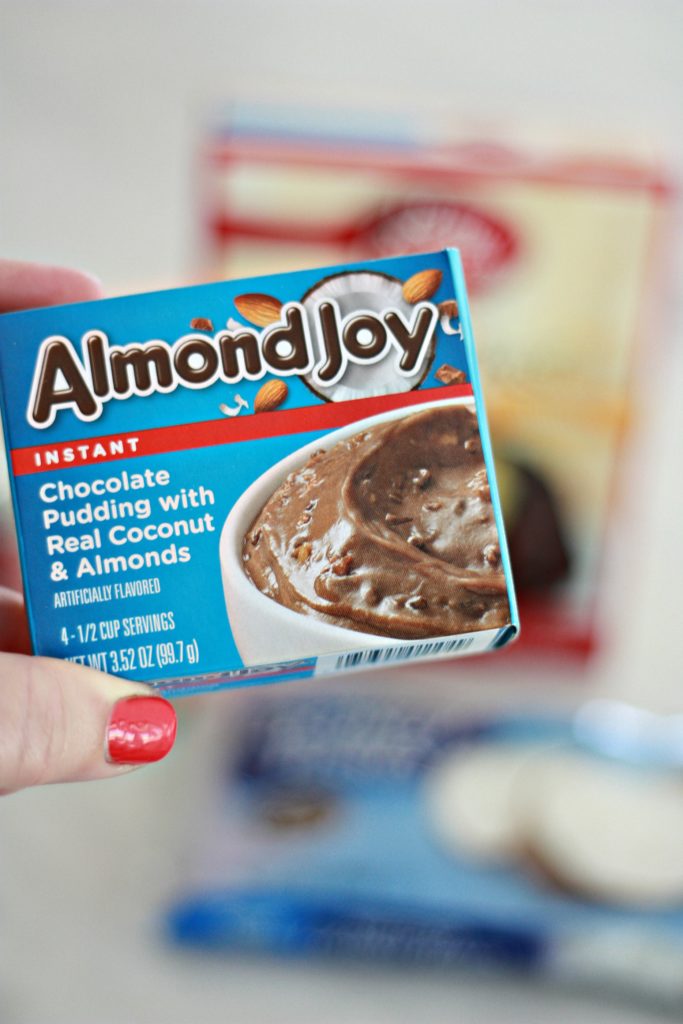 Ingredients
1 box yellow or white cake mix
2 eggs
1 cup of water
1/2 cup sour cream
1/2 cup oil (Canola)
1 4oz box of instant MOUNDS or ALMOND JOY pudding *edited: packaging states 3.69oz
1/4 cup of shredded coconut
1/4 cup white chocolate chips
1/4 cup of chocolate chips
TOPPING:
1 can Sweetened Condescend Milk
1/2 cup white chocolate chips
1/2 cup milk chocolate chips
1/4 - 1/2 cup sweetened coconut *depending upon taste
Instructions
Preheat oven to 350*
Grease baking bundt cake
In large mixing bowl, combine cake mix, eggs, sour cream, oil, pudding and water together. Once mixed, fold in both white & milk chocolate chips. Bake for 35-40 minutes.*

NOTE

all ovens vary so check your cake after 35 minutes.
Once your cake has cooled slightly, flip over and place on desired cake dish platter.
Carefully poke holes in your cake with a wooden spoon.
Drizzle your can of Sweetened Condescend Milk over the cake and in the holes. Drizzle over the sides and in the center of the bundt cake as well.
Using 2 separate microwave safe bowls, melt your white and milk chocolate chips, in 30 second intervals. Stirring after every 30 seconds. Once your chocolate has melted, drizzle your melted chocolate with a spoon over your cake.
Add & sprinkle the rest of your sweetened coconut.
Serve & enjoy.
https://www.nestofposies-blog.com/2017/05/mounds-bundt-poke-cake/
So basically, there's 3 steps to this recipe.
Mix the batter all together.
Fold in the chocolate chips.
Once baked, drizzle the amazing toppings.
That's it.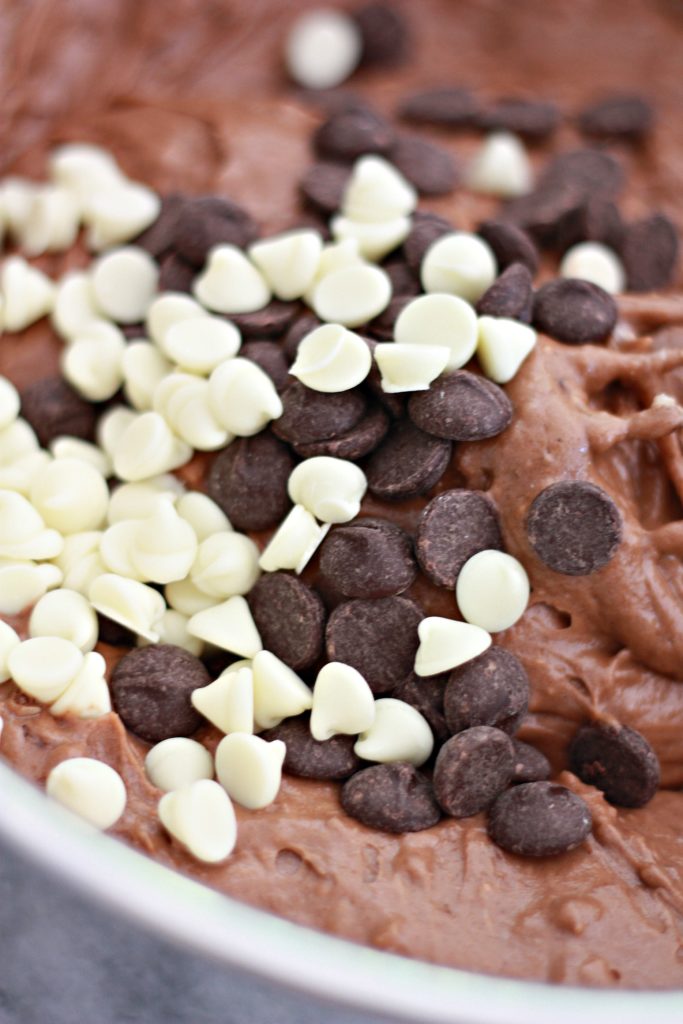 As I have said many time before, sweetened condescend milk will always be my crack of choice.  Man, do I love that stuff!  Just like you would for a traditional poke cake recipe, you'll carefully poke holes in the bundt cake with a wooden spoon and drizzle your condescend milk over your warm cake.
You could probably make this recipe using a traditional 9×13 baking dish, but I love the presentation a bundt cake gives.  It always looks so pretty sitting on my kitchen counter in my cake plate with a covered dome.  For me it's a sign of comfort when I have something ready to go to feed my troops.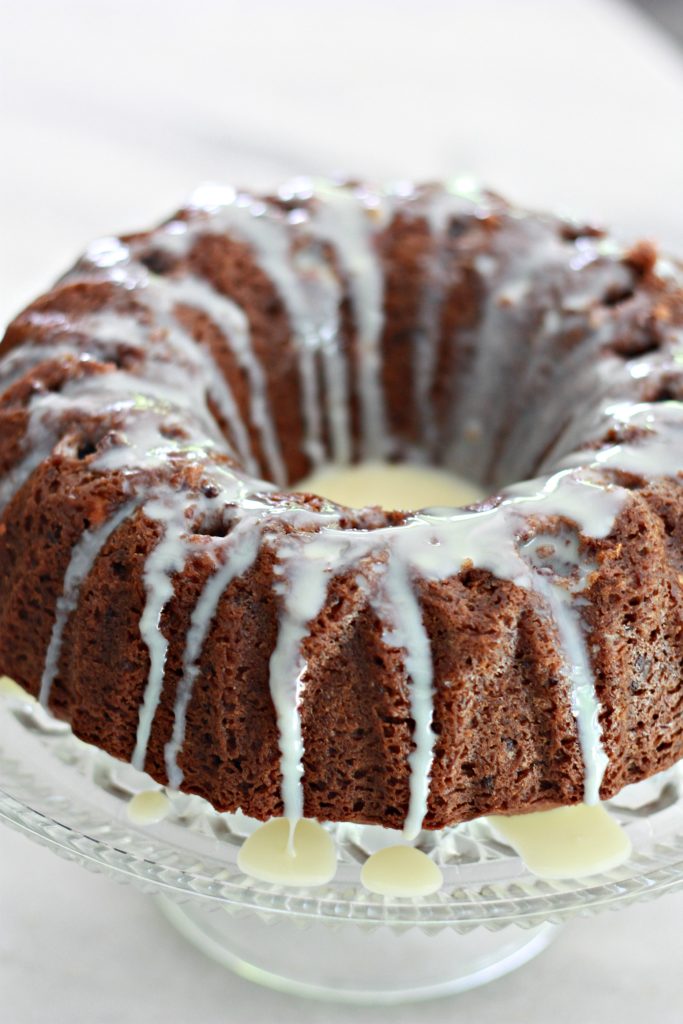 After you've poured the condensed milk, you can have fun with the melted chocolate chips and drizzle over your cooled cake.  Lastly, add your sweetened coconut and you have yourself a serious mounds bundt poke cake!  Which tastes just like the candy bars.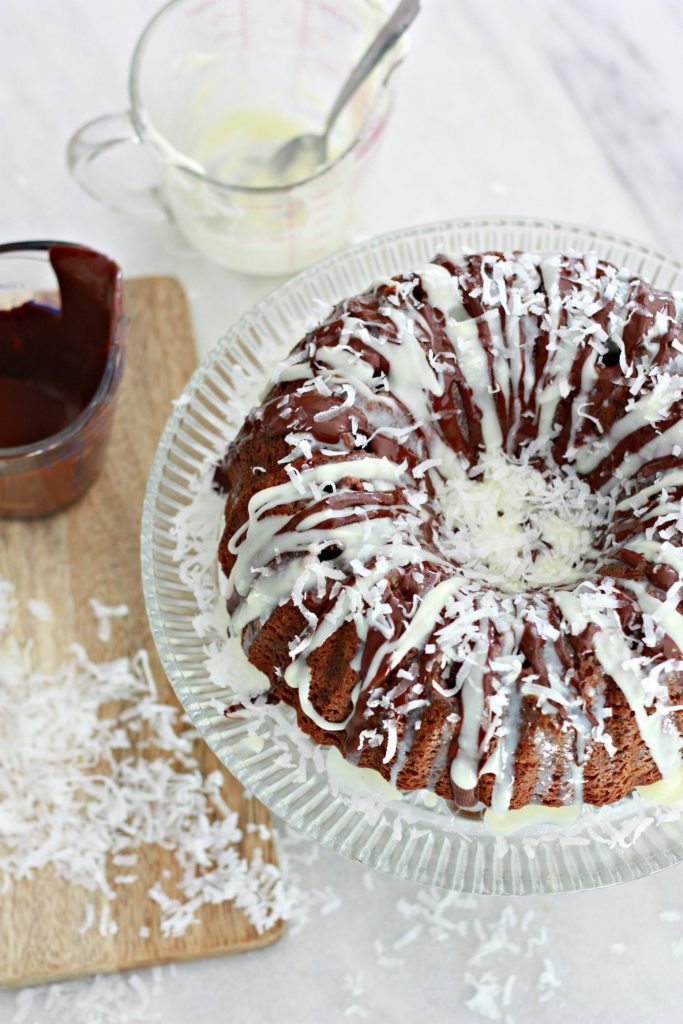 I promise it will become a family favorite right away.  The layers of white and milk chocolate combined with the sweetened condensed milk and the chocolate coconut batter make this the ultimate chocolate coconut dessert of choice.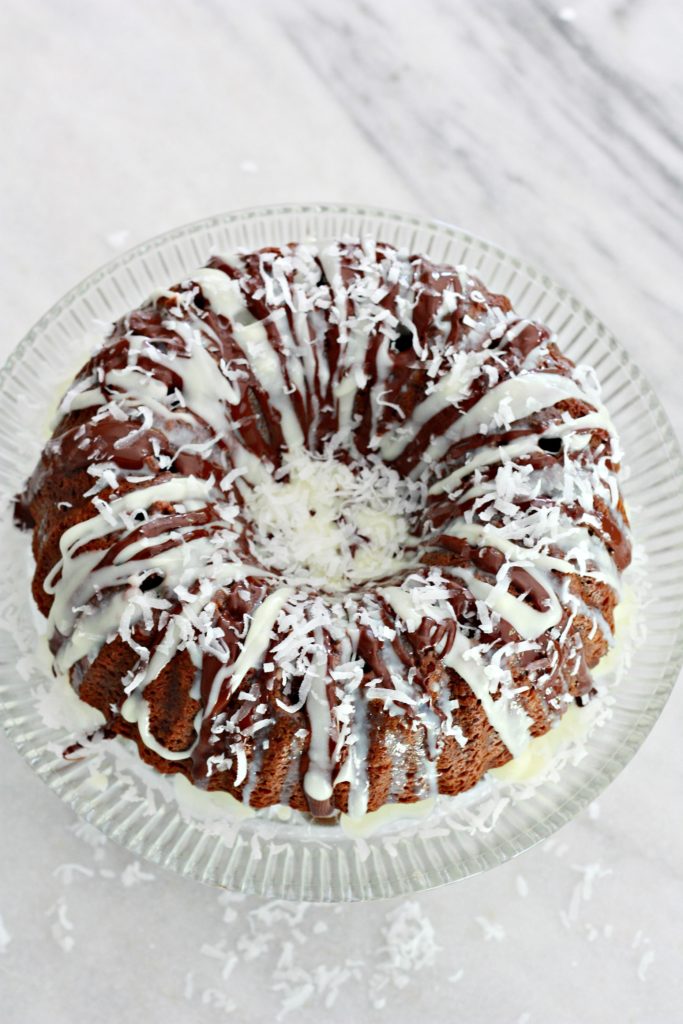 Doesn't it look amazing?  The only bad part, is that the cake will not last long at all, and of course the few extra pounds you might gain.  But you won't be disappointment!!!
It's so good, y'all!
*this post contains affiliate links*