You all won't believe how good this recipe is for Mountain Dew Apple Dumplings!  In fact, my mom & I experimented with a low calorie option this past weekend and it was delicious as well.  I'll share my suggestions on making it low cal further down in the post.

The recipe is quite simple and so delicious.  When my mom first made it a few months ago, I couldn't believe it when she told me that Mountain Dew was used!  As some of you may know, Mountain Dew is *almost* the signature soft drink here in the South, right behind Coke Cola.  People love the flavor and of course the caffeine!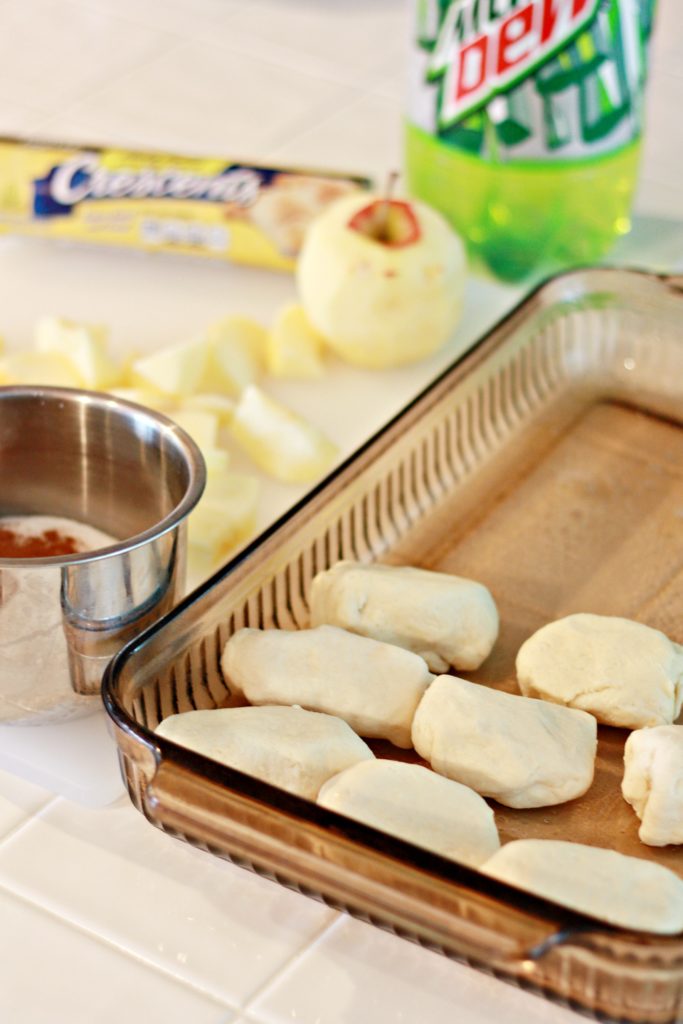 It happens to be one of my favorite drinks and it adds an incredible flavor to the apple dumplings.
Mountain Dew Apple Dumplings
Ingredients
2 can Crescent Rolls
2 medium Granny Smith Apples, peeled & cored
1/2 cup Sugar (omit or just use 1 cup of Brown Sugar Splenda for low calorie option)
1/2 cup Brown Sugar (use Brown Sugar Splenda for low calorie option)
1 tsp Cinnamon
1/2 cup butter (use reduced fat/low salt for low calorie option)
1½ cup Mountain Dew (use Diet Mountain Dew for low calorie option)
Instructions
Preheat oven to 350*
Use PAM spray to coat your 9x13 baking dish
Separate the crescent rolls.
Wrap crescent rolls around your apple slices and place in your 9x13 baking dish.
Mix your sugar, brown sugar & cinnamon in a separate bowl and sprinkle over the rolled crescent rolls in your baking dish.
Pour Mountain Dew around your rolls and sides. Try not to pour on top of your rolls.
Place dollops of butter on top of your rolls and over the sugar mixture.
Bake for 35-40 minutes.
Serve warm, by themselves or with your favorite vanilla ice cream.
So delicious!
https://www.nestofposies-blog.com/2017/06/mountain-dew-apple-dumplings/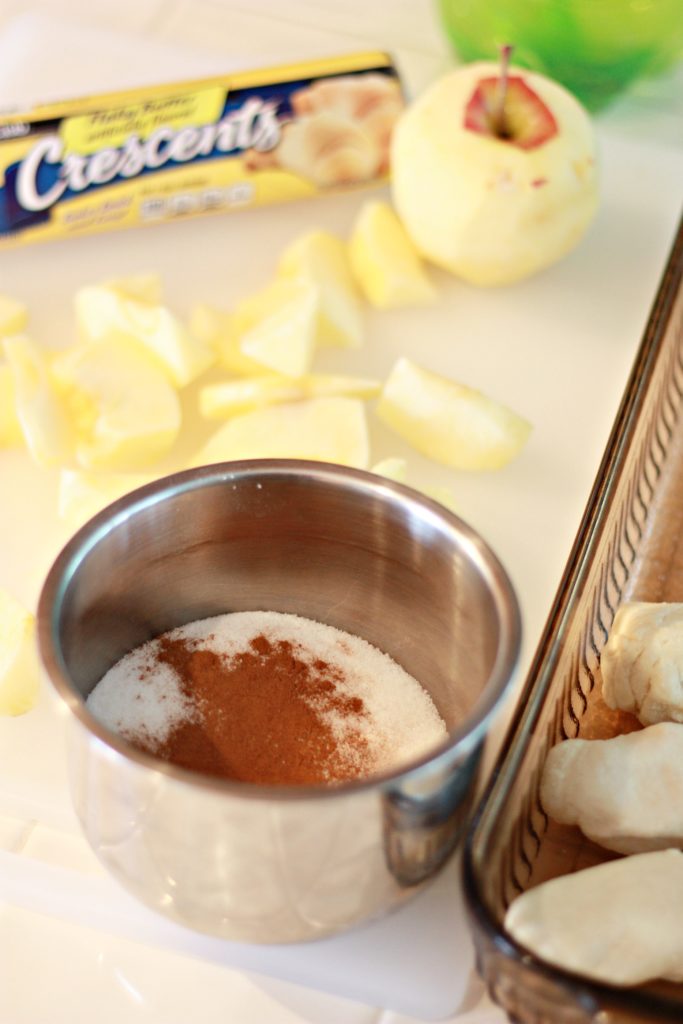 Sometimes, I shy away from peeling apples for a recipe.  Call me lazy, but it happens to be the truth.  It's just not my favorite thing to do.  However, with this recipe – you only have to peel & core 2 apples!
Even I can do that!
And truly the results are so tasty!
This recipe will remind you of an old fashioned recipe that you once had when you were growing up or while at your Grandma's house.  I promise you'll love it.
Perhaps, it's the butter???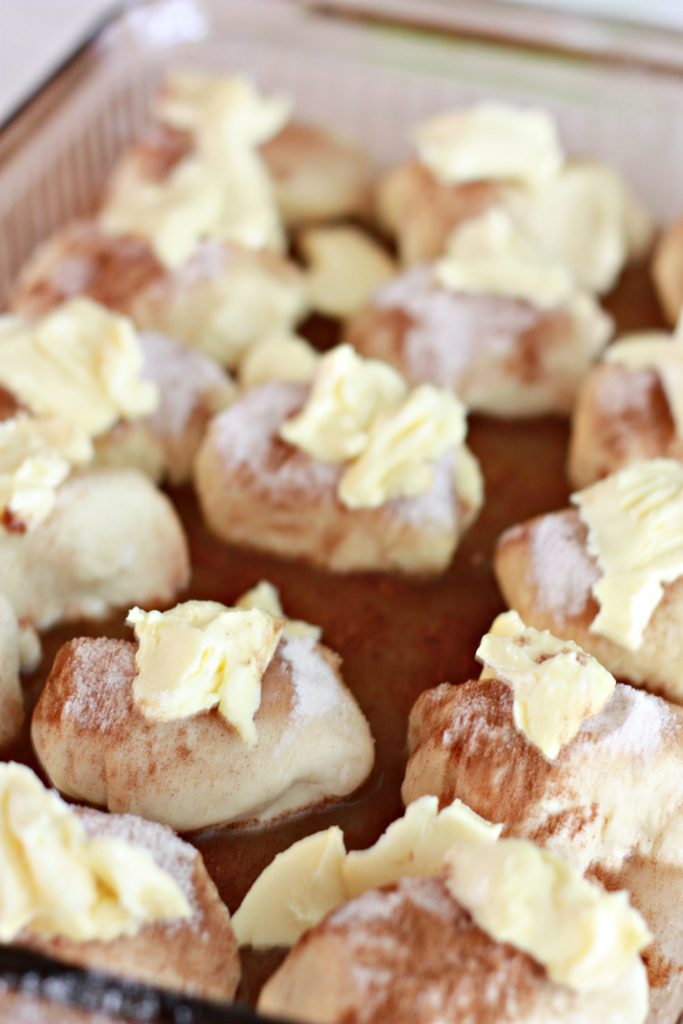 Or maybe it's the Mountain Dew???
Either way you'll wish you had doubled the recipe for these Mountain Dew Apple Dumplings!
Now, I did share in the recipe box how my mom & I made it the low calorie way.  I'm sure you can imagine just how sweet tasting these dumplings can be if you make it with sugared Mountain Dew + add all the other sugars listed in the recipe box.  My mom & I honestly felt the low calorie version was just as delicious.  I didn't miss all the sugar, and quite honestly I could taste the flavor of the apples even more making it the low calorie way.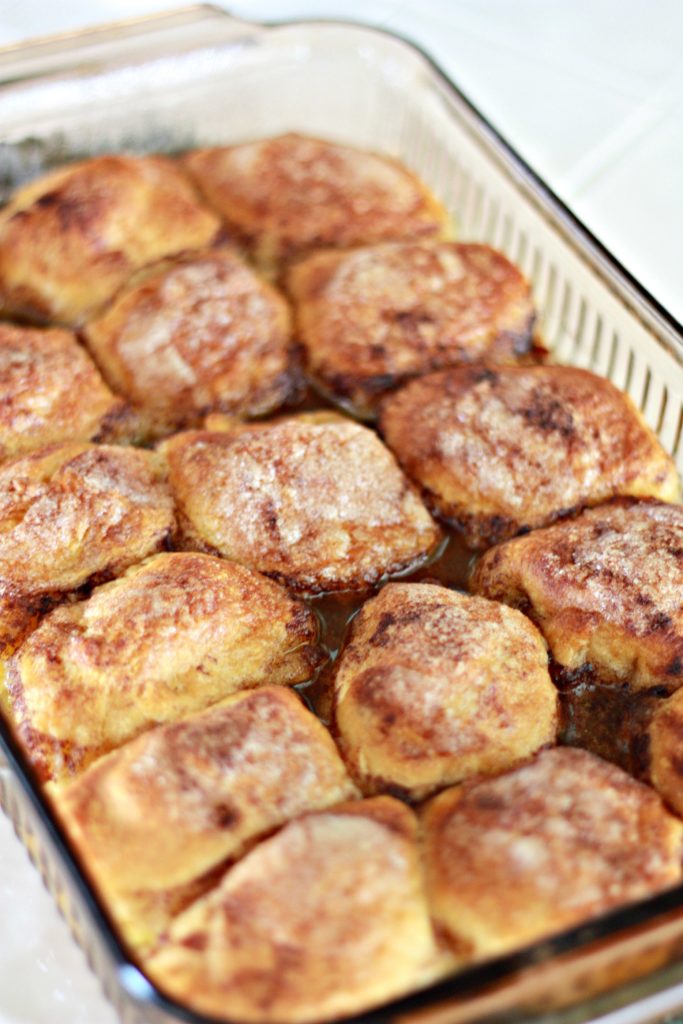 If for some reason you don't serve these right away, you can cover and keep for a few hours in something similar as
this
, and reheat in the oven using a low temperature.  Serving with vanilla ice cream puts it over the top!  This can be a great sweet breakfast casserole dish or a dessert.  Either way, they'll be gobbled up – I promise!
*recipe adapted from my Mom's church cookbook*
*this post contains affiliate links*