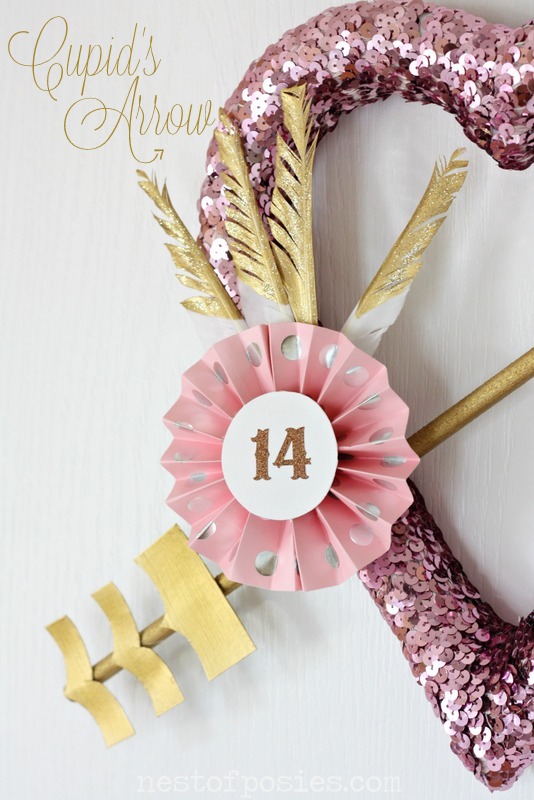 I don't ever want to fool you all.
My life isn't full of pink, glitter & gold.
It's more like glittered dust bunnies, dated gold light switches from the 80's & white socks that are now tinted pink because I have zero laundry skills.
But just to be clear…I love a pink sequins & gold combo.
It has to be one of my faves.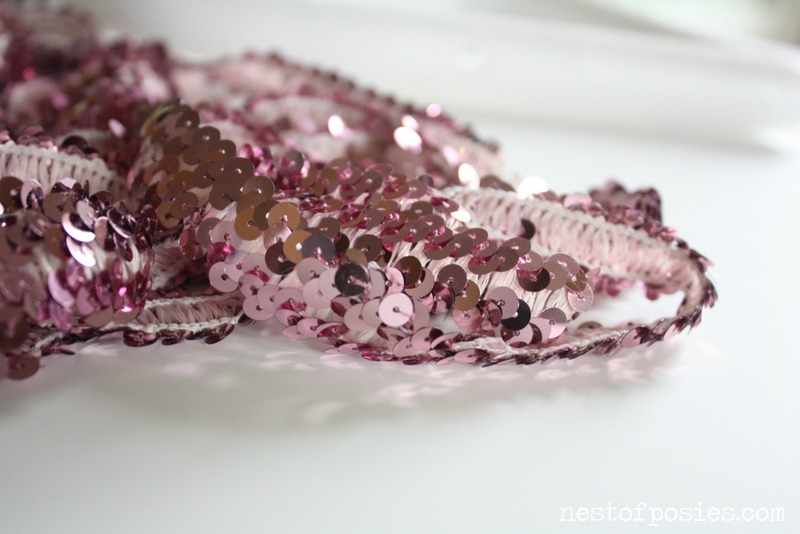 So when Simplicity sent me this delicious strand of stretch PINK sequin trim, I squealed just a little.
After all, pink is my signature color.
Remember I have pink tinted socks.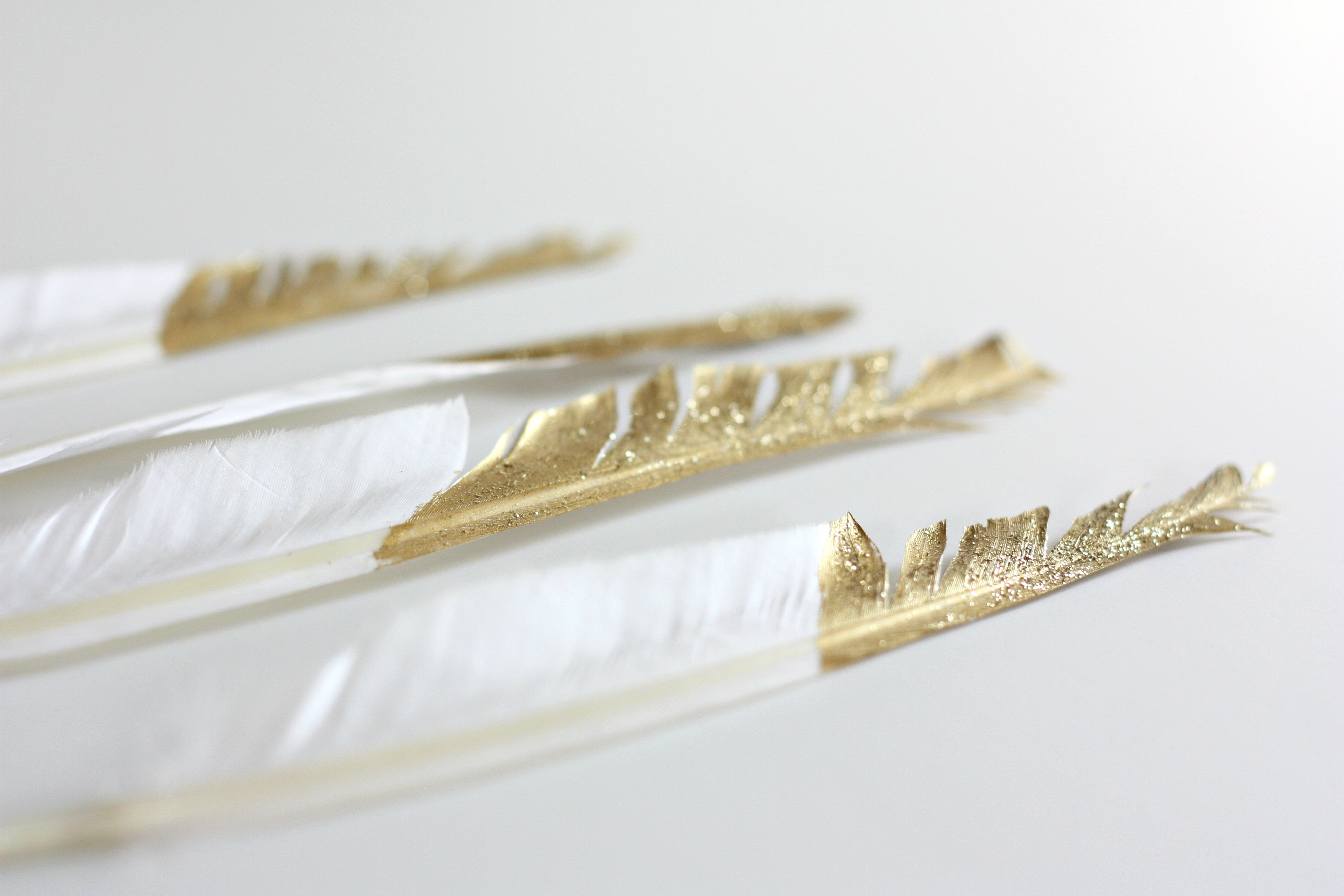 I already knew the perfect thing to add to the pink sequins trim.
Gold dipped feathers with glitter.  Insert some more squeals.
Because you know, Valentine's Day is approaching & Mr. Cupid is working full time…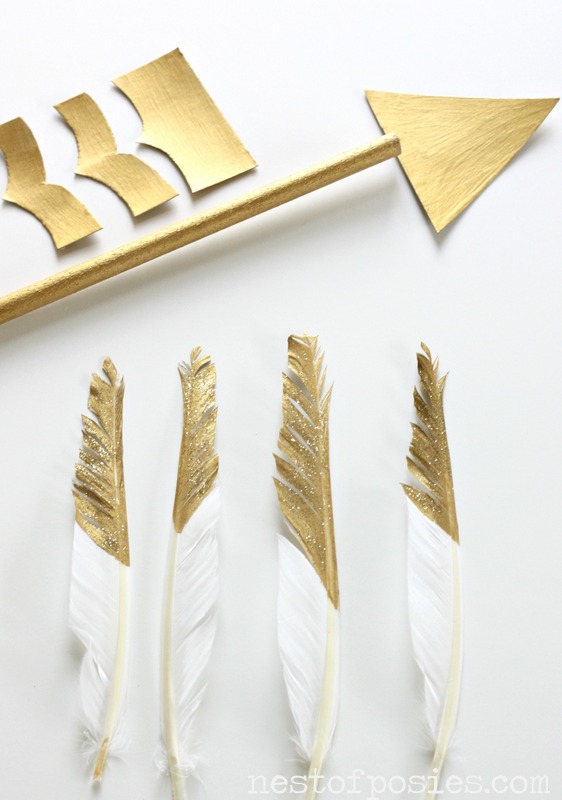 I thought maybe he would like to have a gold painted arrow along with some gold tipped feathers with glitter.
Because you know, who wouldn't like to be struck with gold tipped arrows for Valentine's Day?
I know, I wouldn't mind.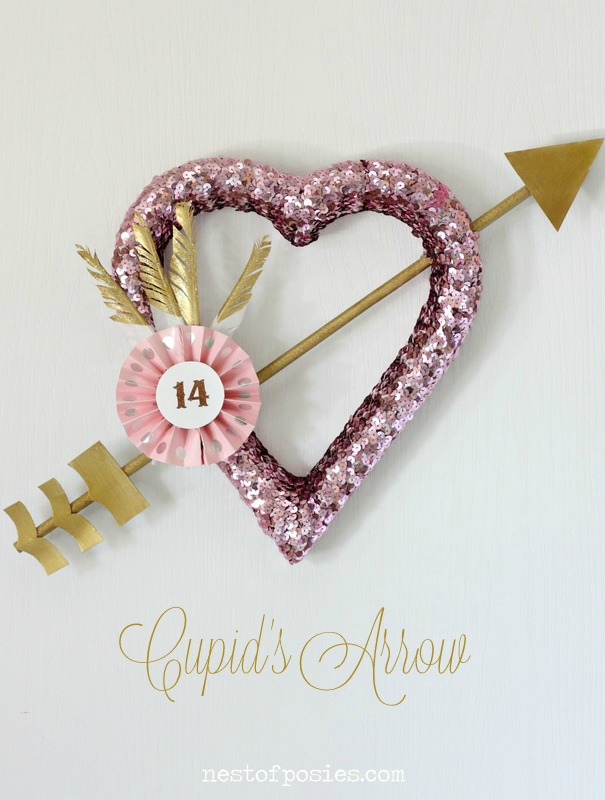 Isn't it gorgeous, if I do say so myself?
Here's how I made it: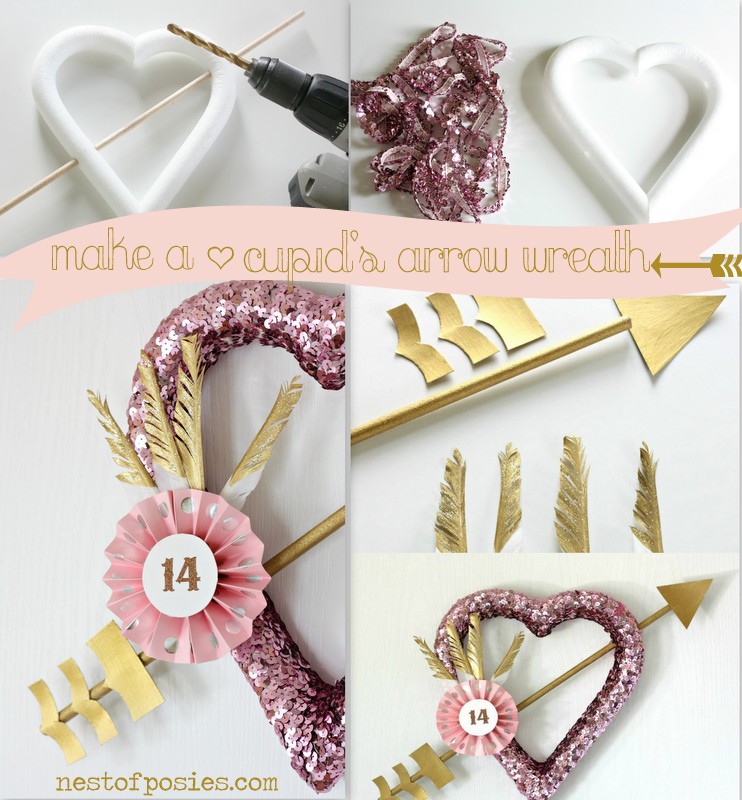 Along with the stretch sequins trim from Simplicity, I used my husband's drill & matched up the width of a wooden dowel to a drill bit & drilled 2 holes in my heart wreath form.   Then I sat & watched tv while I hot glued the sequins to the wreath.  ( Nothing like some Lifetime love drama TV, while you're doing a Vday project ;))  I also used some metallic gold craft paint for the wooden dowel & recycled cardboard that I cut to make the point & ends of the arrow & attached those with hot glue to the dowel.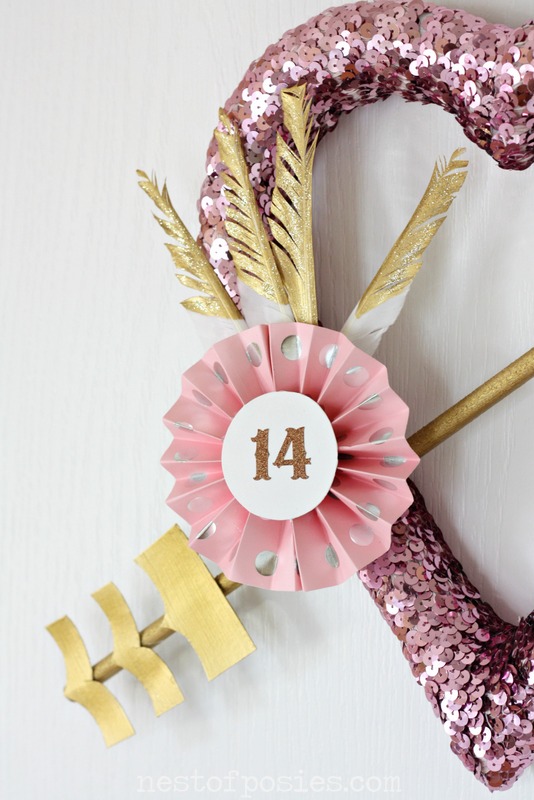 I upcycled a gift bag & made a paper medallion & used gold stickers for lucky number 14.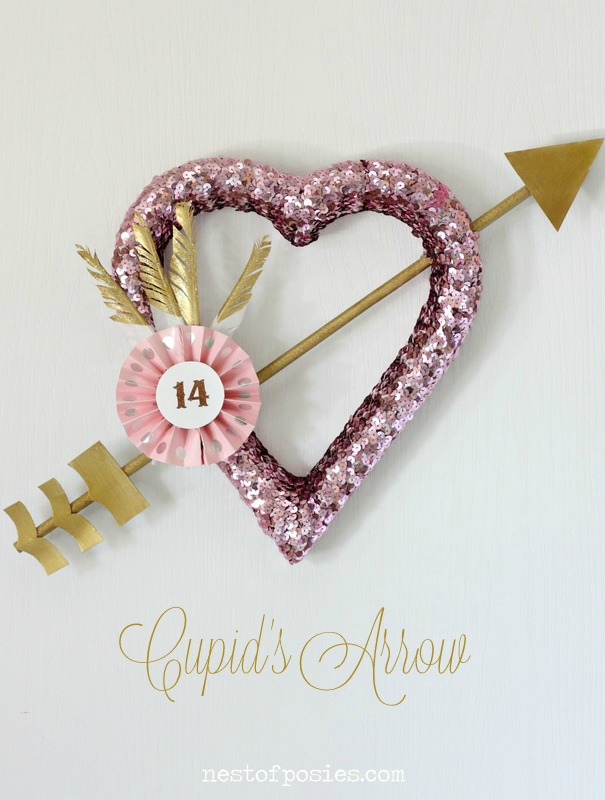 Oh Valentine's Day…how I love you so.
It's a celebration of all things pink, sequins, glitter & gold…with a lots of chocolate sprinkles added on top!
::
::
This post is sponsored by Simplicity.  All crafting, opinions & declared loved for all things pink, sequins, gold & chocolate are my own.
::
::
Linking with:
Tatertots and Jello, Tidy Mom, Positively Splendid, Tip Junkie, Today's Creative Blog, A Glimpse Inside, 30 Handmade Days, Home Stories A to Z