This post is sponsored by Wayfair.
If there's one main thing I love about the holidays, it has to be desserts + coffee.
The two together are a brilliant combination, if you ask me.
So when Wayfair asked me to be creative about the Thanksgiving holiday table coming up next week (can you believe it – next week???)  I thought immediately I would create something for your dessert or coffee buffet or for a tablescape idea.
The colors of Thanksgiving always speak to my holiday loving heart.  So what would be better than bringing the colors of Thanksgiving into a fun Thankful Bunting Printable to have on your buffet table or somewhere around your home.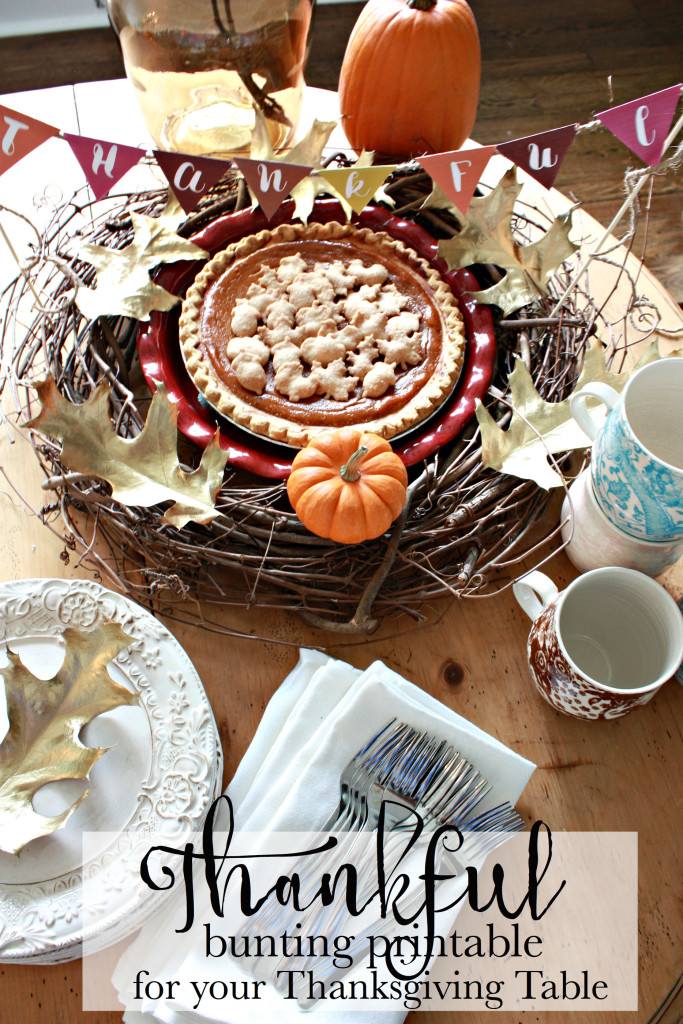 There's obviously several ways you can showcase your desserts, but I love using grapevine wreaths to showcase a pie or cake.  It's a beautiful way to create even more of a statement with your favorite desserts.  The wreath is hosting a classic pumpkin pie topped with pie dough cut outs, in a classic scalloped pie dish.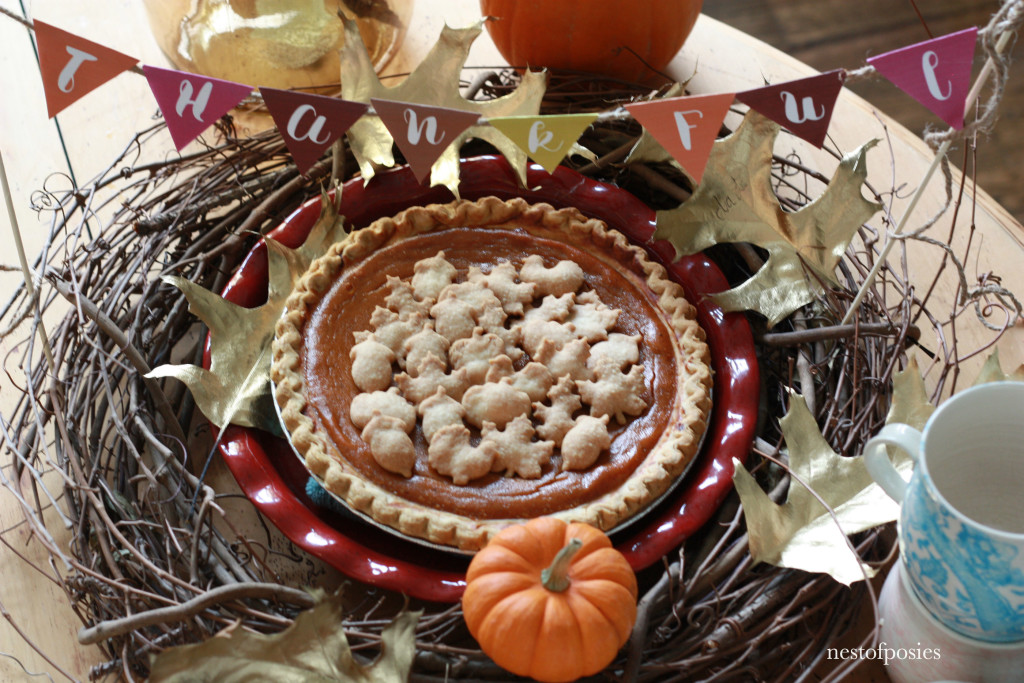 Even if you purchased pre-made pies, adding the cookie cutter toppings is easy as can be.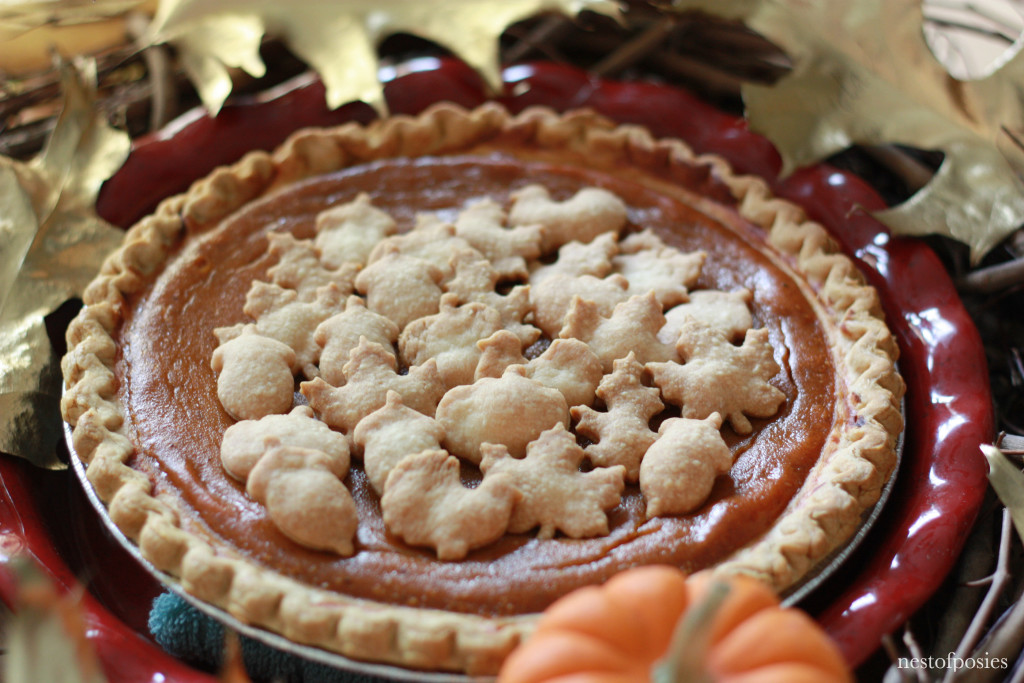 Here's a list of similar products used on our Thankful Dessert Table.
Fall Cookie Cutters for Pie Topping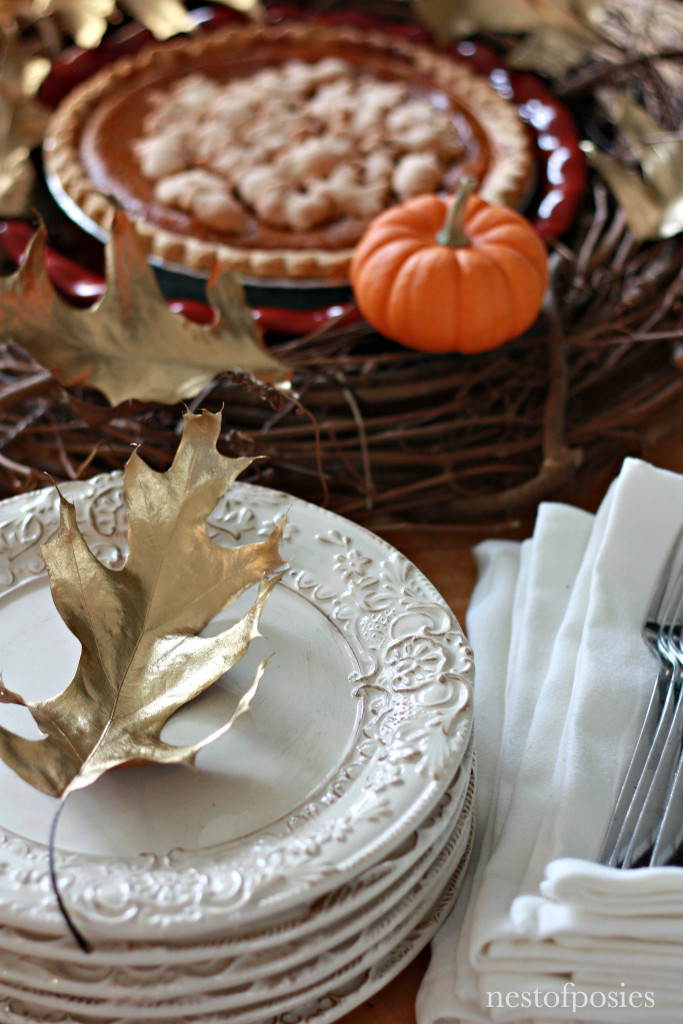 When the holidays come around, I always love using my white linen napkins.  Investing in a classic white set of linen napkins make perfect sense, because they can be used for any holiday or any occasion.  I brought out my everyday mugs that can hold a lot of coffee.  My family & friends love coffee.  Plus, let's be honest, most people need a little caffeine pick-me-up after the big holiday meal.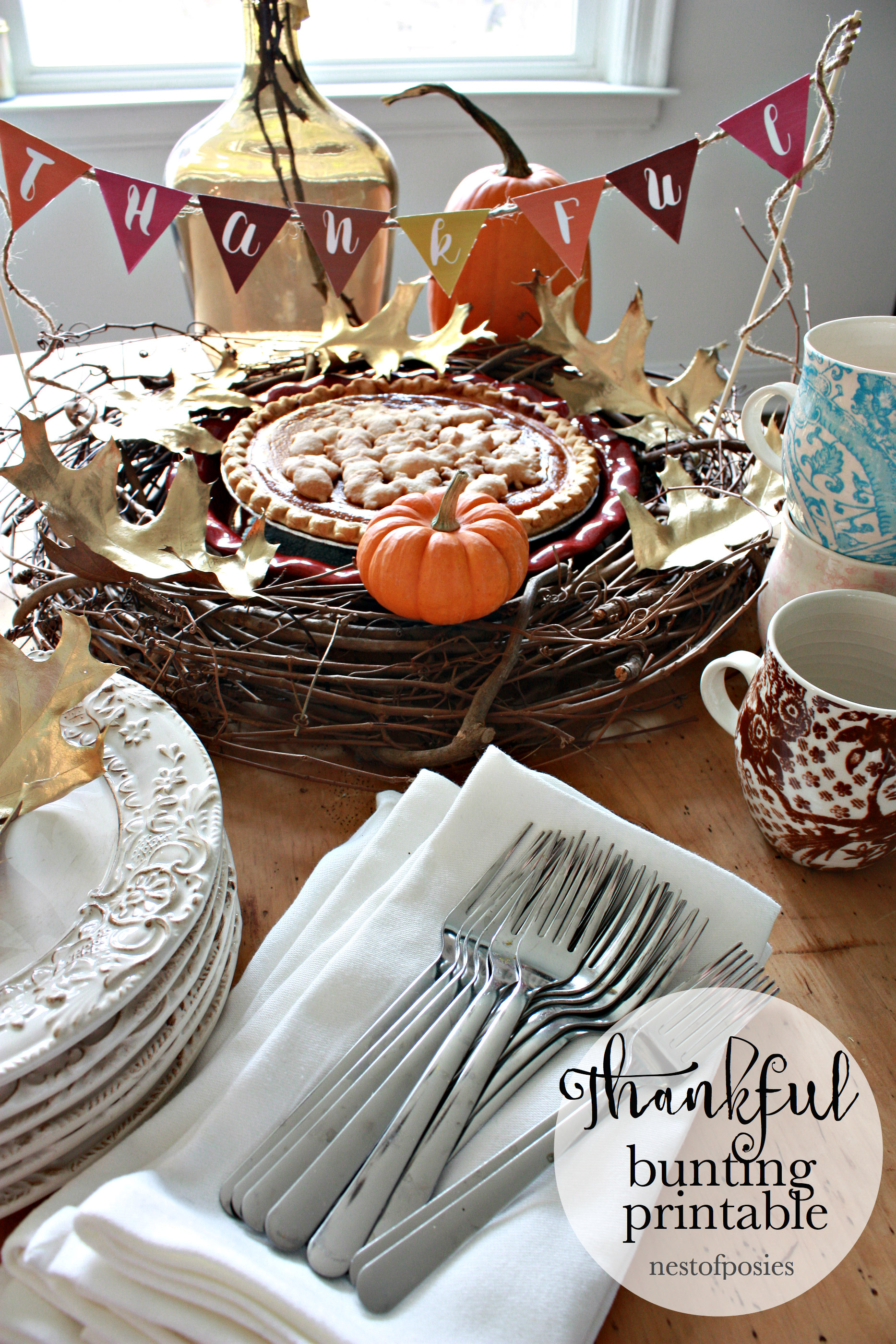 No matter what you do, how many people you host, how many pies you bake the most important thing is try to enjoy it all.  It's hard not to get consumed in the set up and preparation of Thanksgiving.  But what is most important is spending time with the ones you love most and making new memories.
Below you will find the widget to use to download the free bunting printable.
Just hover over the upper right hand side to download the file.
We recommend using paper stock when printing.
Printable is for personal use only – designed by Designs By Spec for Nest of Posies.

This post is sponsored by Wayfair.  All opinions and photos are my own.  Links in this post are not affiliate and are only suggestions of what I used in my photographs.
You may also like: