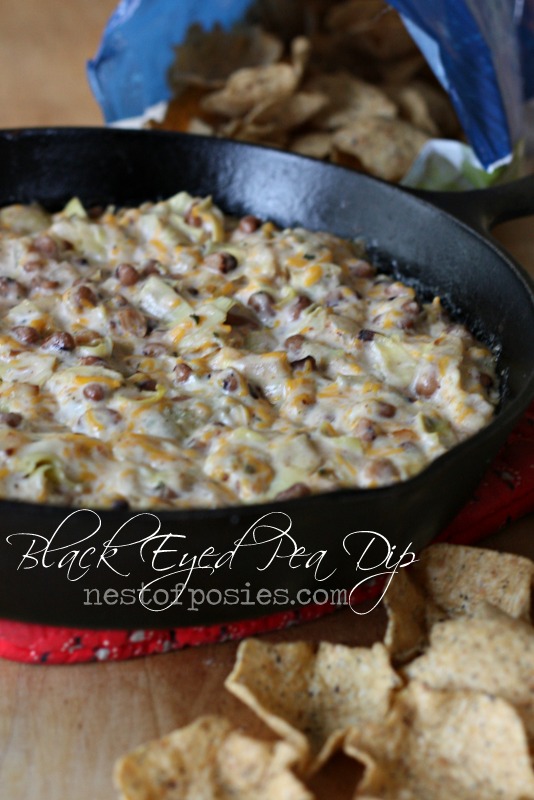 I'm really late posting this.  I shoulda/woulda/coulda posted this before New Year's Eve for heaven's sakes, because after all it has Black Eyed Peas in it!  And hopefully you all ate some Black Eyed Peas on New Year's Day, because they are supposed to bring you luck for the coming year.  In fact my friend Amy, wrote a post on all the foods to eat on New Year's Day!  But if you have some left over Black Eyed Peas or a can left in the pantry, I can assure you that this dip is probably in my top 10 favorites.  I can't believe I haven't posted about it before.  The combination of the ingredients in this recipe may leave you wondering if I've fallen off my rocker,  but when you put the first scoop of this dip on a chip or cracker, I can promise you'll be singing my praises while smacking your knee.
It's warm, cozy & delicious.
Black Eyed Pea Dip
1 medium onion chopped
2 Tablespoons of Butter
1 (16oz) can of Black Eyed Peas, drained & rinsed (I used Luck's brand)
1 (14oz) can of Artichoke Hearts (drained & chopped)
1 Tablespoons of Parmesan Cheese
1/2 cup sour cream
1/2 cup mayo
1 envelope of Buttermilk Ranch Mix
1 cup of  Mozarella cheese or Cheddar Cheese (whatever you have on hand)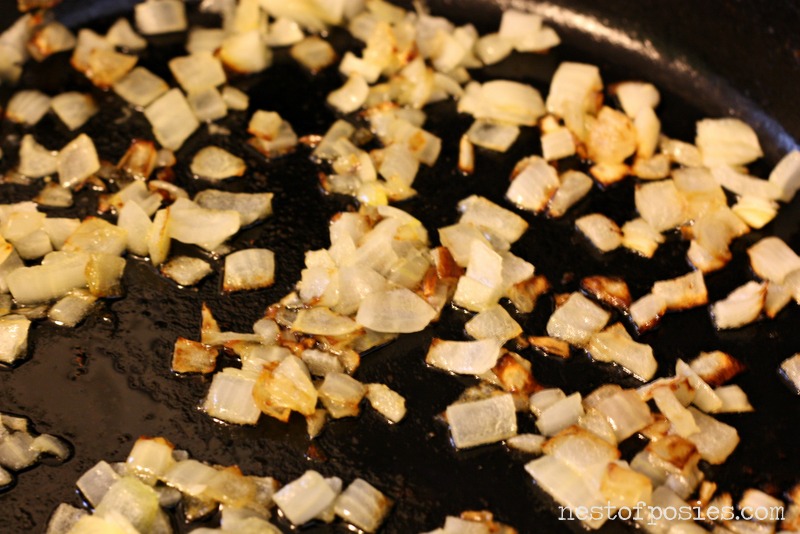 Chop your onion & saute in butter until golden brown.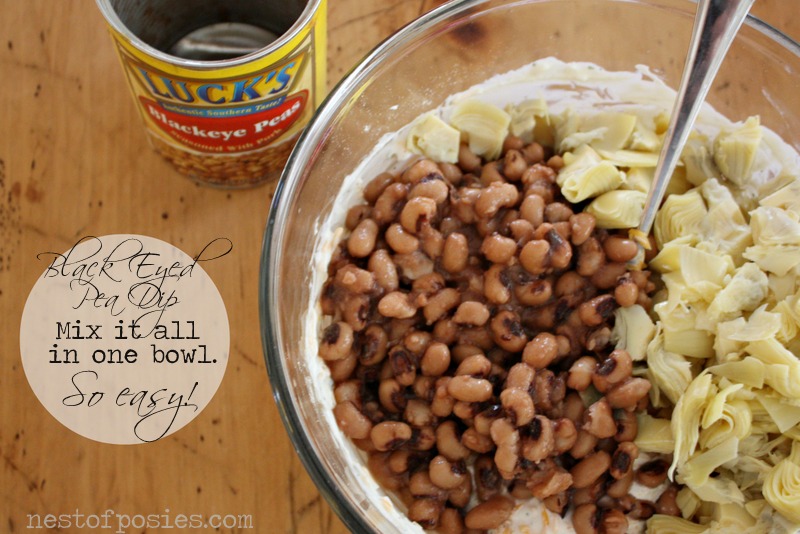 Mix the sour cream, mayo & buttermilk ranch mix in a large bowl.  Then add everything else to the bowl & mix in your saute onions when they're done.  I reuse the cast iron skillet that I used to saute the onions & bake the dip at 350* for 20 minutes.  It's a one bowl & one pan recipe.  Hardly any dishes to wash.  See, I try to think of everything for you all.  😉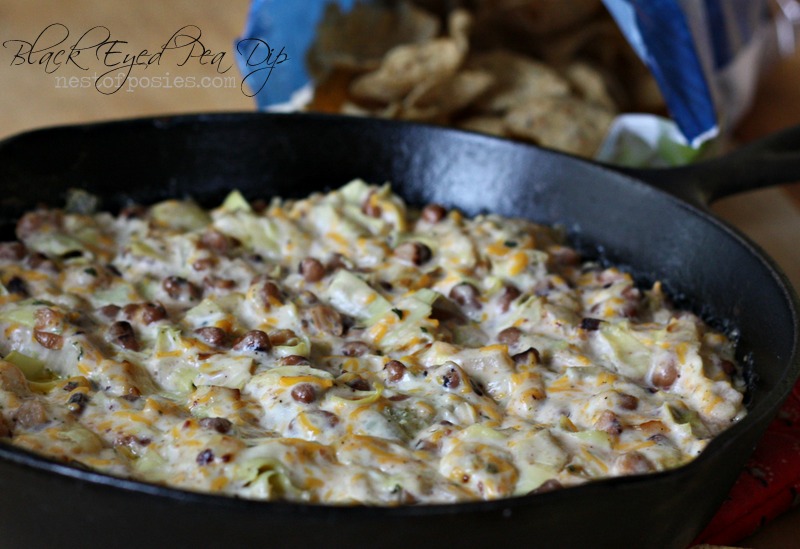 Just so you all know, I am a chips & dip kinda gal.  We're pretty casual around here, so most of the time we're eating out of the bag.  LOL – Didn't even think about putting the chips in a pretty bowl to make the pictures pretty.  But you may eat the dip with chips or crackers.  Fight off your husband for seconds & enjoy.  Just think, all these calories will be so worth it because it will bring you tons of luck, right?