Back to School.  Already?
Truth be told, I dreaded Summer this year.  We had so much going on and I couldn't imagine trying to entertain my kids while I was doing a billion other things.
Yes, that probably sounds horrible to many of you, but I'm being completely honest.
Then we closed on our other house that we had listed for sale by owner and the weight of the world was off my shoulders.
Summer at last & I've had the best time with my kiddos! And now, I can't believe its time to send my kiddos back to school. I have 3 kids.  All of them are completely different.
I have one who has the highest confidence level I've ever seen in a kid.
Another, who is as smart as can be, but is pretty shy.
And my other child is very social, but struggles with school and learning.
So I thought a fun motivational back to school printable would be good to place in their rooms or where we place their backpacks so they can see it everyday.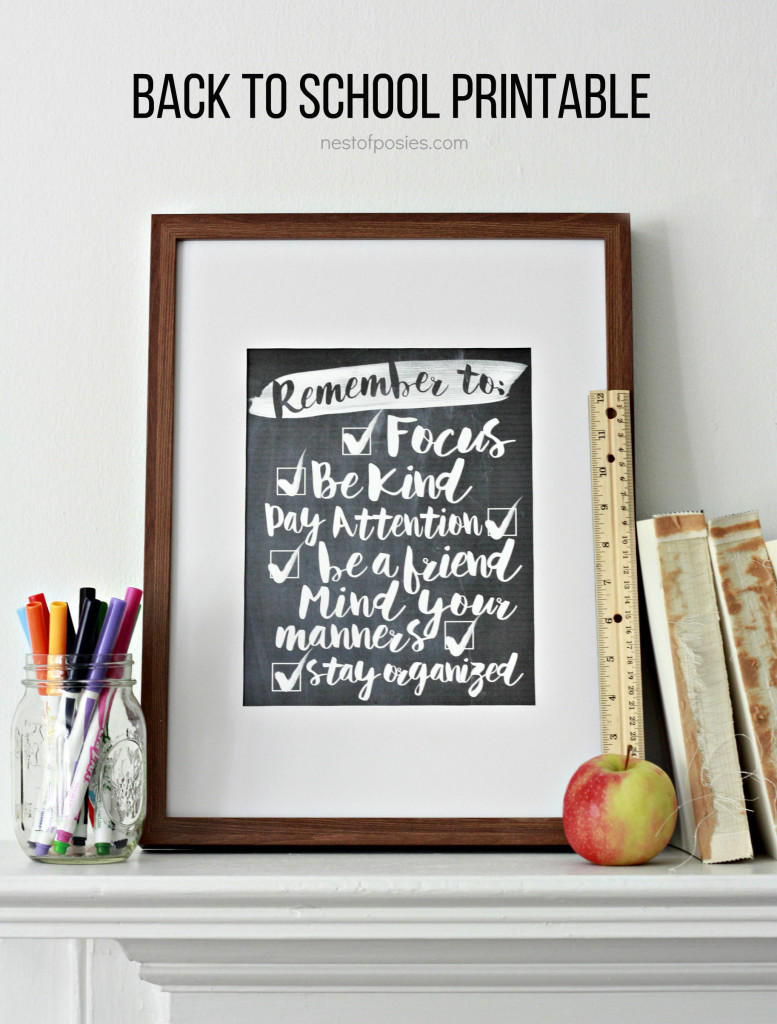 Because I really do want my kids to focus, be kind to others, pay attention in the classroom, be a great friend, mind their manners, and stay organized!   Getting them ready for school in mind, body & attitude is my job as their mom.
Sure, I'll feed their bottomless pits, make sure they have clean clothes to wear, but I also want to be their personal cheerleader every.single.day. I want to help set the tone for the day and make it a great one! I once again asked my friend Stephanie Lynn from Designs by Spec to help me out with my idea for this printable. As usual, she nailed it!

She also created 3 styles, so you can pick your favorite.  The beauty of this printable is that you don't even have to frame it.  You can use washi tape & hang it wherever.  Stephanie Lynn has a fabulous shop on Etsy. If you ever need a custom design, she's your gal.  Check out her shop here & like her on Facebook to see her fun designs in your feed. These printable are available in 2 sizes.  8×10 and 11×14.  I recommend using card stock when printing these out, or you could always laminate one as well for a gift to the classroom.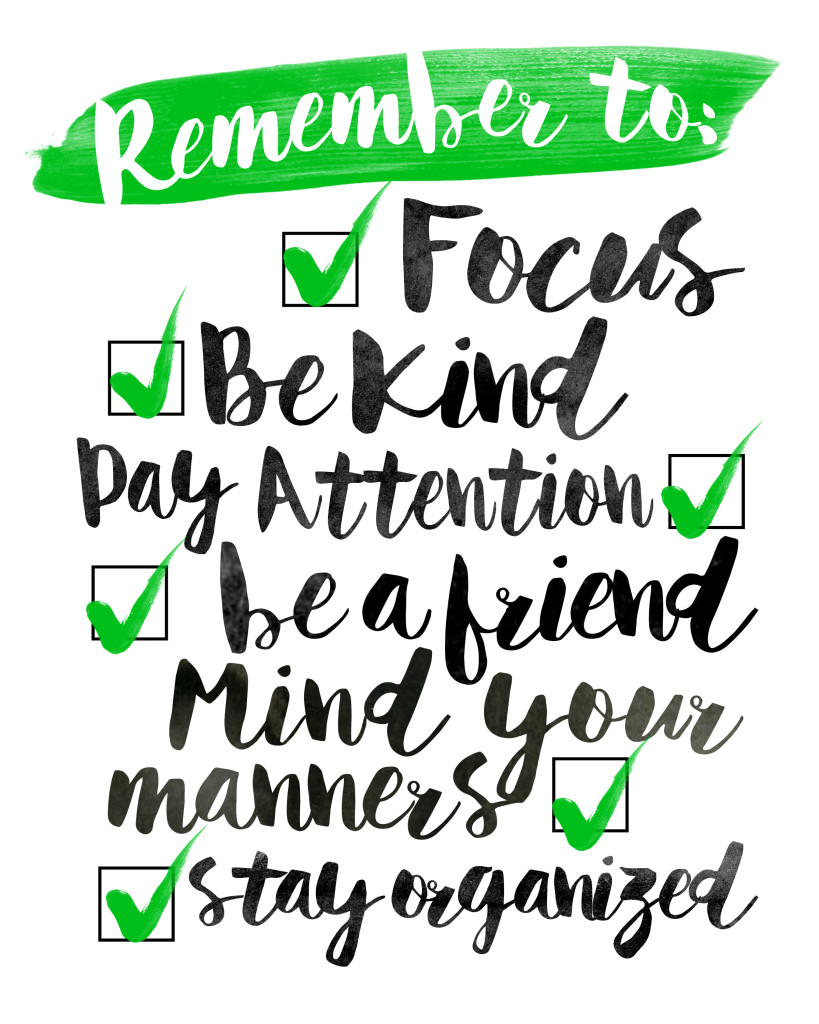 Fun, right? Please allow the widget boxes below to load & download to print.
The 3 widget boxesvbelow have the  8×10 size:

Below are the 11×14 sizes: