If I plan it right, and I've had some sleep… I could find a reason to celebrate everyday. Especially when it comes to eating cake. But this week, my kids are heading back to school.  Summer is over, and I'm all of a sudden finding myself buying tons of coffee to have on those first few early school mornings. That is going to be SO HARD! This little idea popped into my head this Summer, and with the help of Designs by Spec she designed exactly what I was hoping for! I wanted something simple, easy that I could assemble in minutes.  Like scotch tape and lollipop sticks kinda minutes. So here is the cutest Cake Topper for Back to School!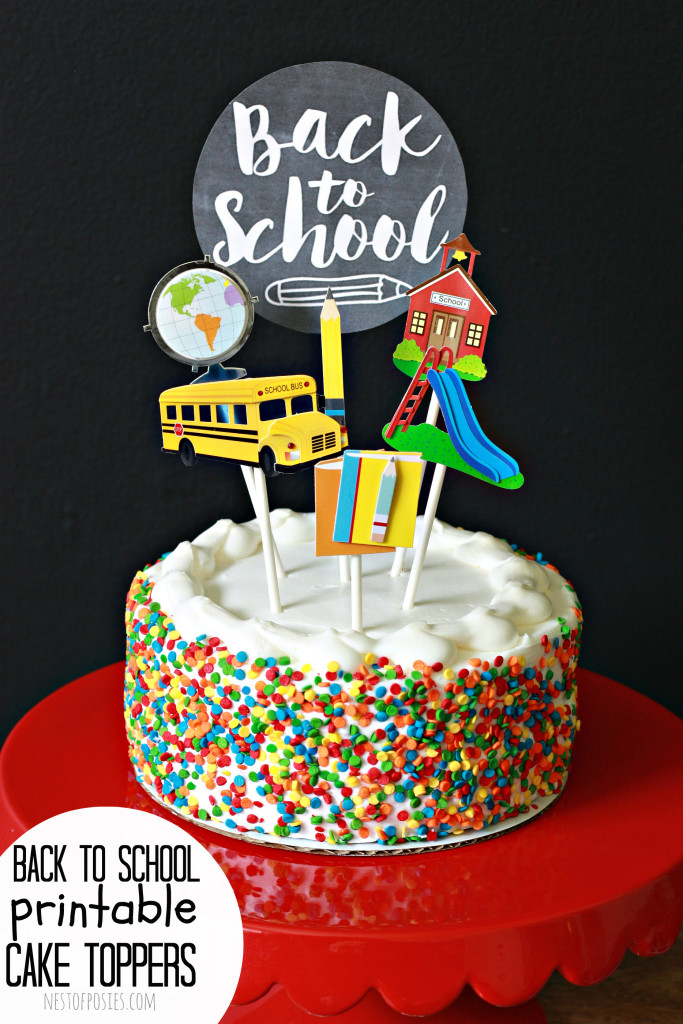 I'm squealing!  It all turned out so cute!!! I cheated and bought a cake at Walmart.  Because sometimes you've got to do things the easy way. Surely, you can relate? Stephanie Lynn designed the Back to School Topper in a chalkboard background (how perfect, right?) And then I purchased some scrapbook stickers from Michaels and used a coupon. Bonus, the scrapbook stickers already had sticky stuff on the back of them, so all I had to do is attach a lollipop stick.  I told you this was easy!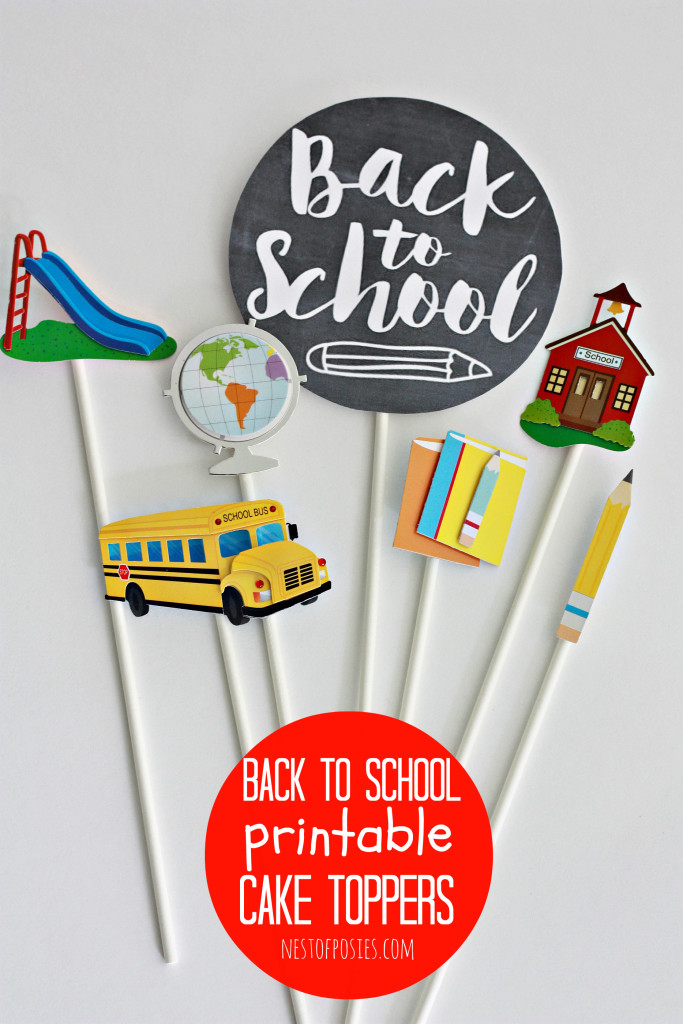 And presto. Dessert was made, and the kids had huge smiles.  My oldest is already dreading school, so anything to help kick it off in a fun way is a good thing.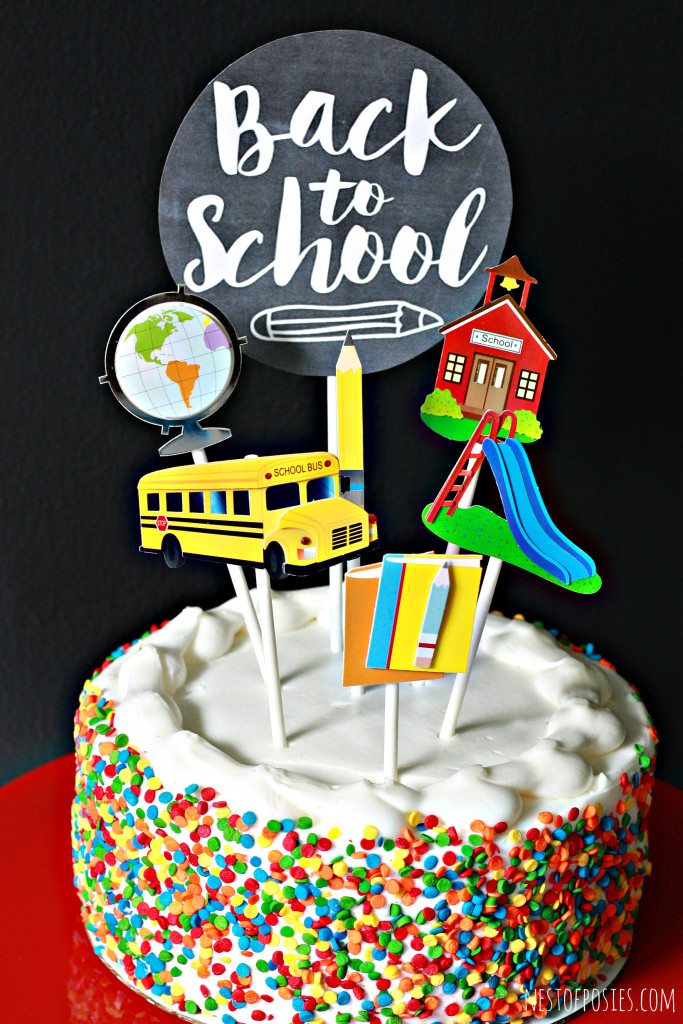 Stephanie Lynn from
Designs by Spec
creates most of my printables. We "e-met" last year and we have teamed up many times~!  She does custom design work for anyone!  Businesses, moms who want to throw a party, home designers – you name it.  She does it all.

I highly recommend her, if you are in need of anything or want a custom design.  She can put any idea to life on paper. 
Designs by Spec is on etsy
, and you can also follow her on
FB.

  I recommend printing the below on card stock.  So the paper has a little weight to it, and will look great as a cake topper! Wishing you Moms & your kids a great school year!!!