I truly get excited for every post I share.  Lately it's been recipes and printables, but today(!!!) today, y'all, it's about our Front Entry Way Foyer decorated for Christmas.  This little foyer that measures at about 15 ft x 5ft wide has taken us a few weeks years to get to this point, and I am so freaking excited to share it with all of you!
Let's first have a tease, shall we?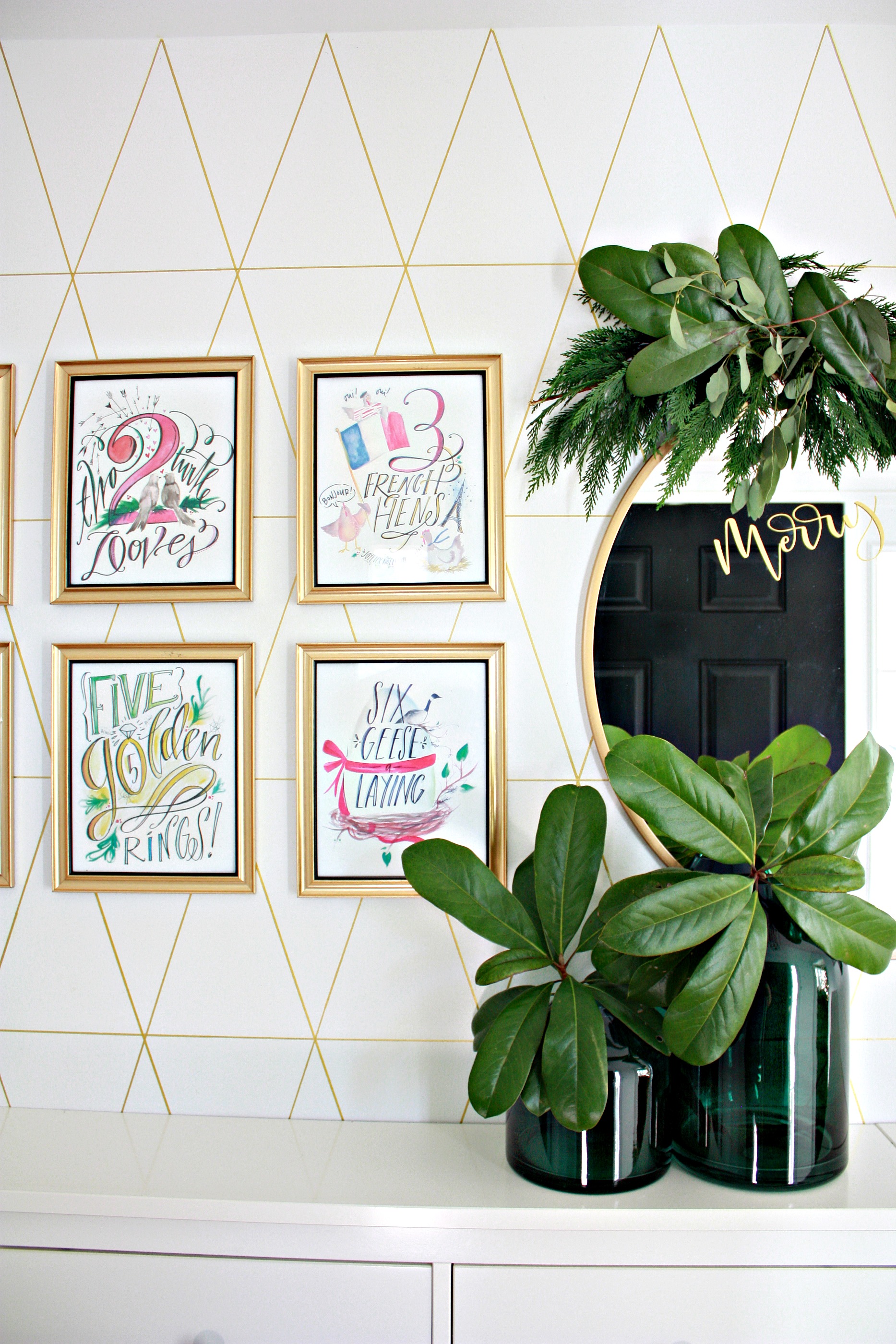 Let's stop right here, and take in a few things.
Do you see a diamond pattern on the wall?  Well, that happens to be a Gold Sharpie Paint Pen.  For a few years, I've been inspired by Vintage Revival's Sharpie Wall.  My husband & I actually drew on our walls.  It was like playing Twister and one of us was holding the ruler level, and the other one was marking on the wall.  We followed almost everything she suggested, but we did change the measurements of our diamonds, because our wall wasn't as tall, but I think the outcome was just the same!
Boy, was that a fun project.  Uh, no.  Not in the least.  My husband was SO OVER IT!
As for me – I absolutely love it!
After seeing this round gold mirror – I knew it would be perfect in our foyer paired with the fabulous gold sharpie diamonds!
Next, did you happen to see what's in the framed pictures?
3 French Hens…
2 Turtle Doves…
And a Partridge in a Pear Tree.  Yes, folks we've got it all in this little foyer of ours!  The entire 12 Days of Christmas can be found here.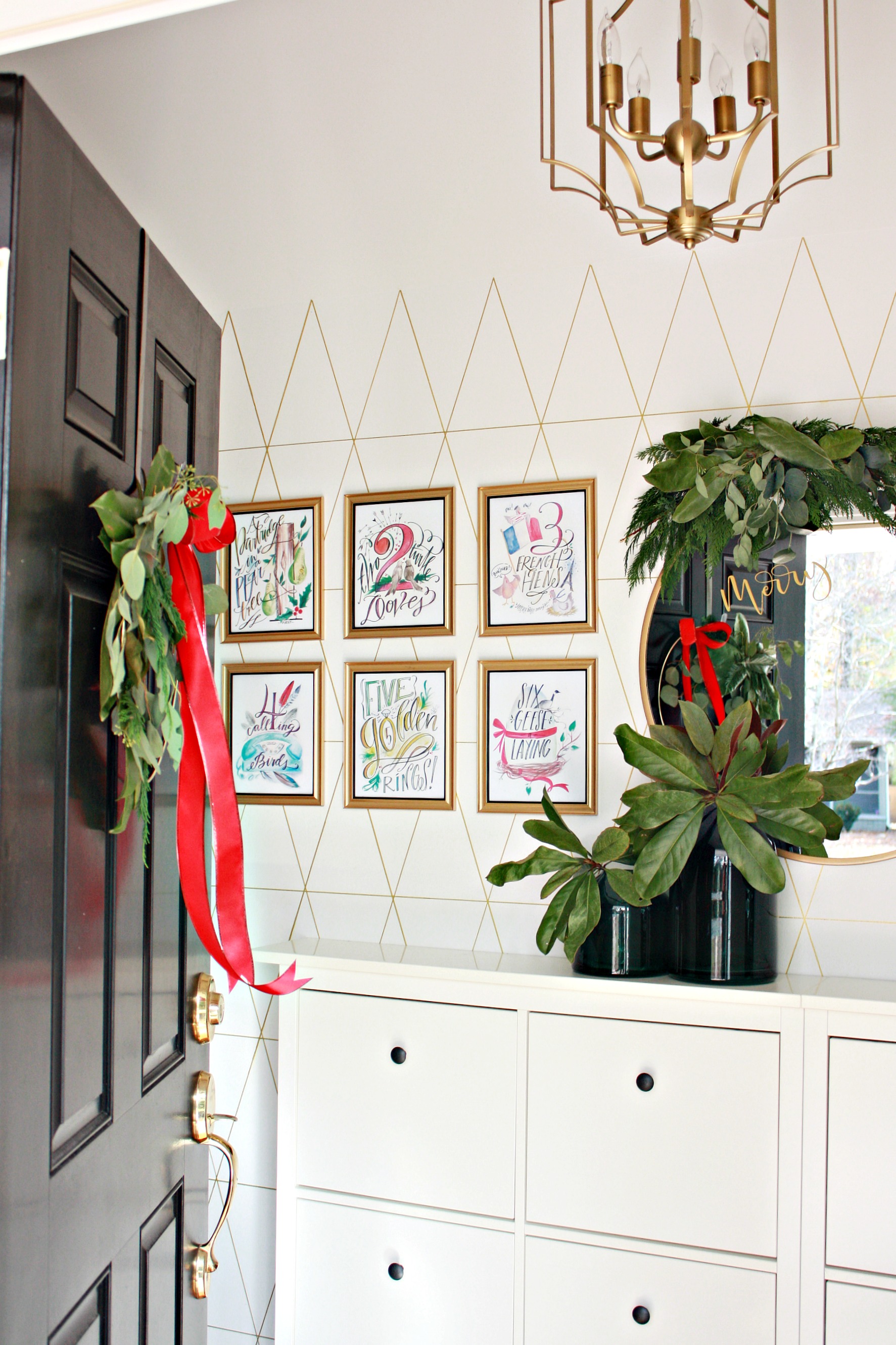 But, wait!!!  Let's go back in time when we put an offer on our Foreclosure.  4 years ago…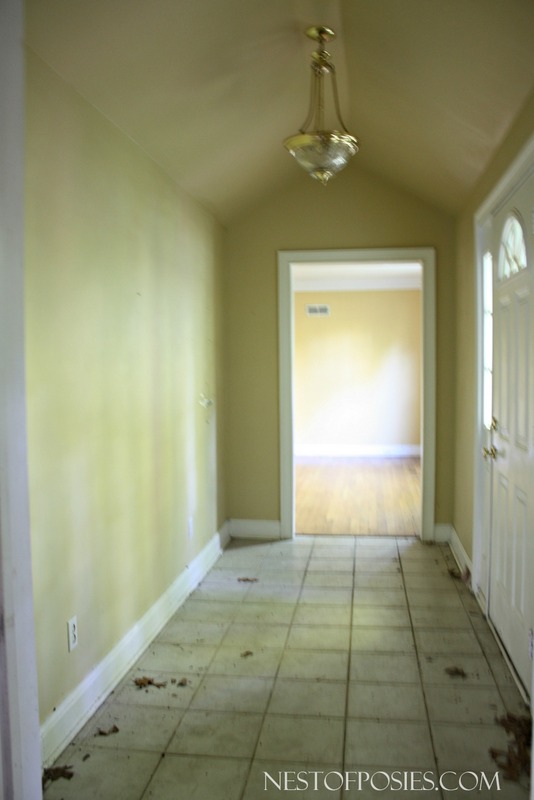 When we first moved in we had all the walls painted white and we took the broken tile out.  You can see the half way point in
this post
.
But finally, here we are  3.  Y  E  A  R  S .  L  A  T  E  R .
(can I get a hallelujah?)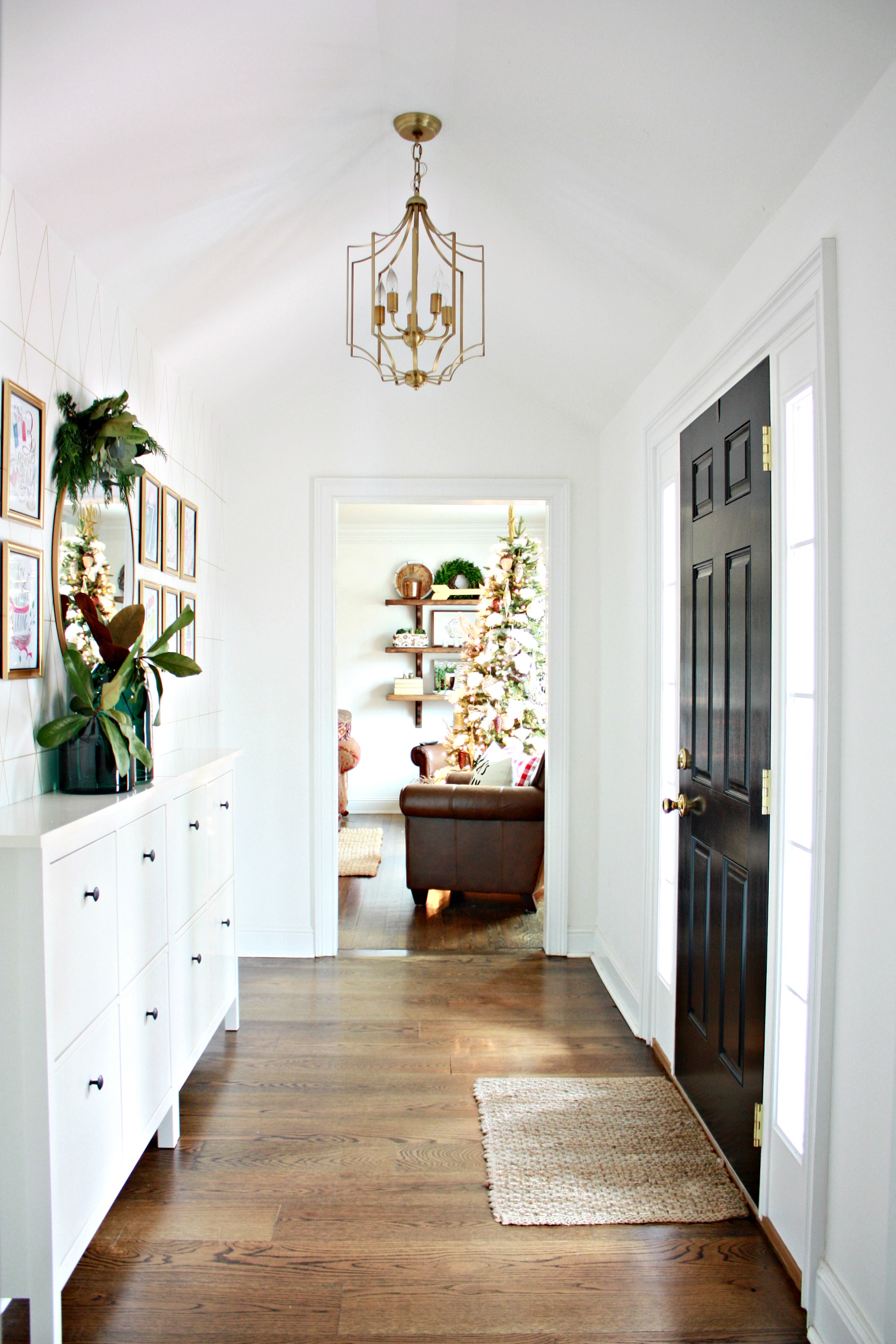 It's a serious case of all the warm & fuzzy feels about this Front Entry Way Foyer Decorated for Christmas!
Of course, my photos are a serious upgrade than the photos I took on our "offer" day.  However, don't you think the white makes this foyer look and feel so much bigger?  Gosh, I love the power of white walls with pops of color.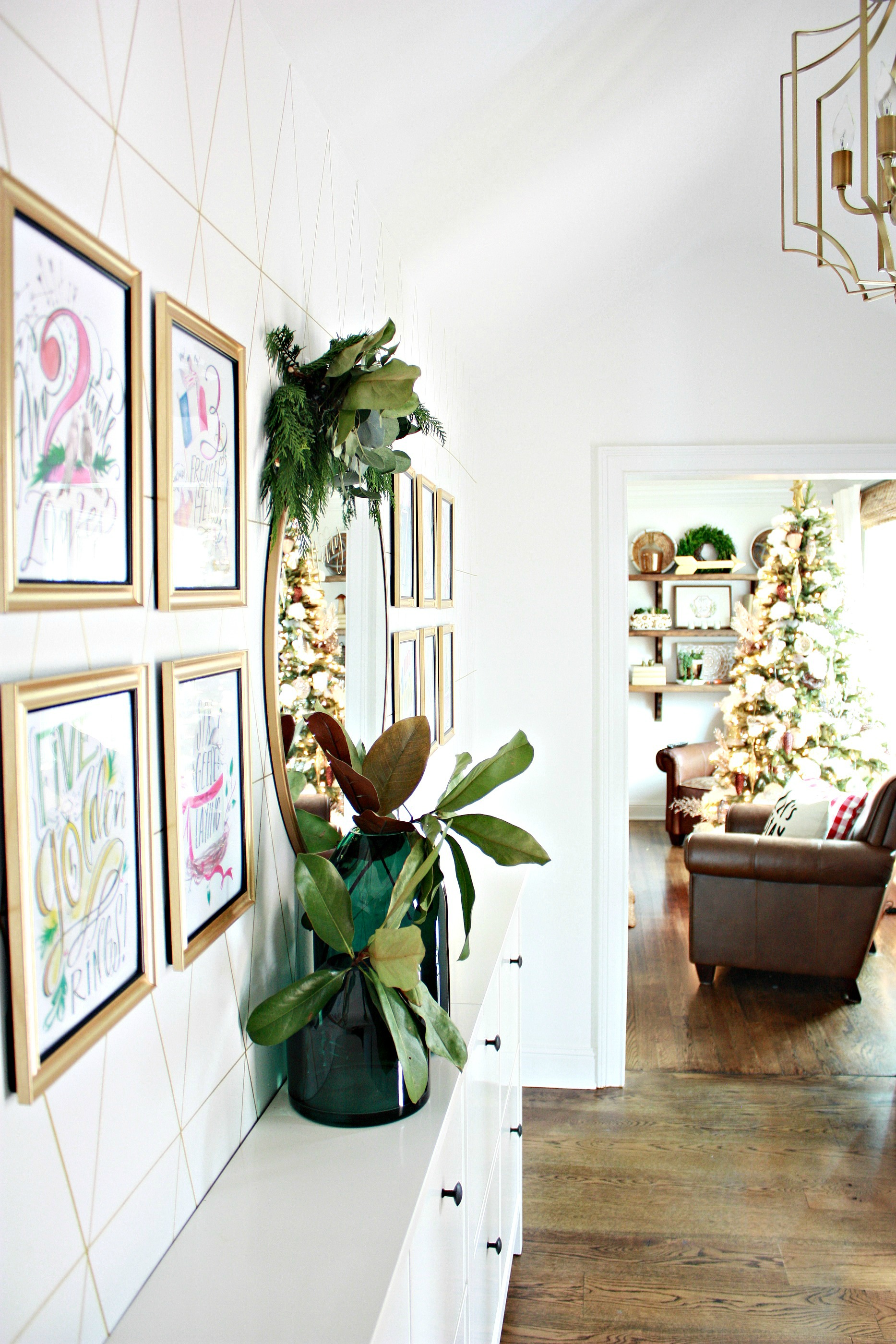 Trust me, I have all the grateful emotions, the bursts of pride and "
I'm so happy I think I'm going to cry
" moments on this little foyer of our home.  The storage cabinets are actually
 Ikea Shoe Cabinets .
 My husband and I have a very little closet in our room, and these shoe cabinets are for our over flow of shoes.  It's the perfect solution for our smallest closet in the world situation.  (
btw
: Bedroom post coming next week!)
This is taken from the opposite angle.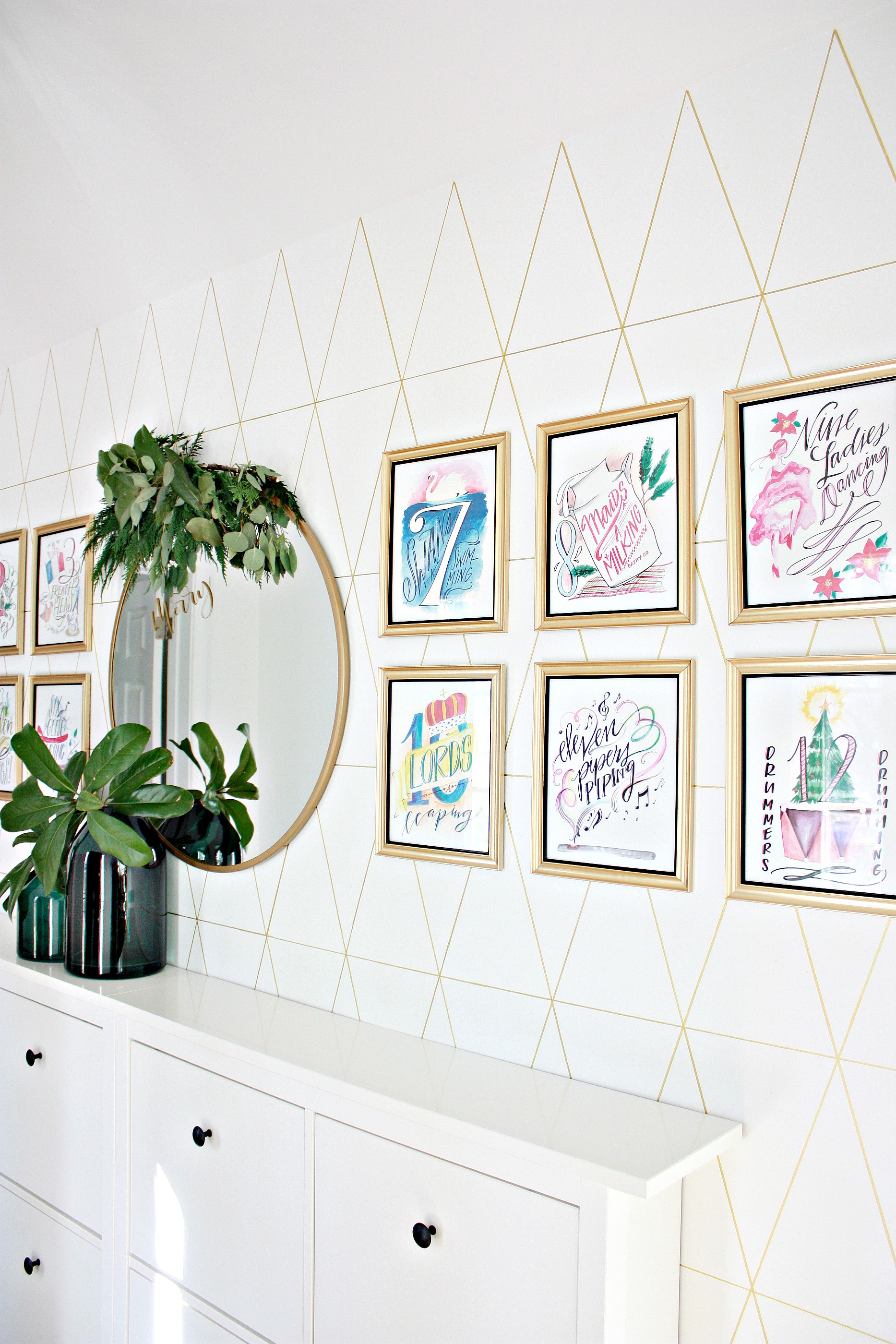 Here's what it looked like from this same angle 4 years ago…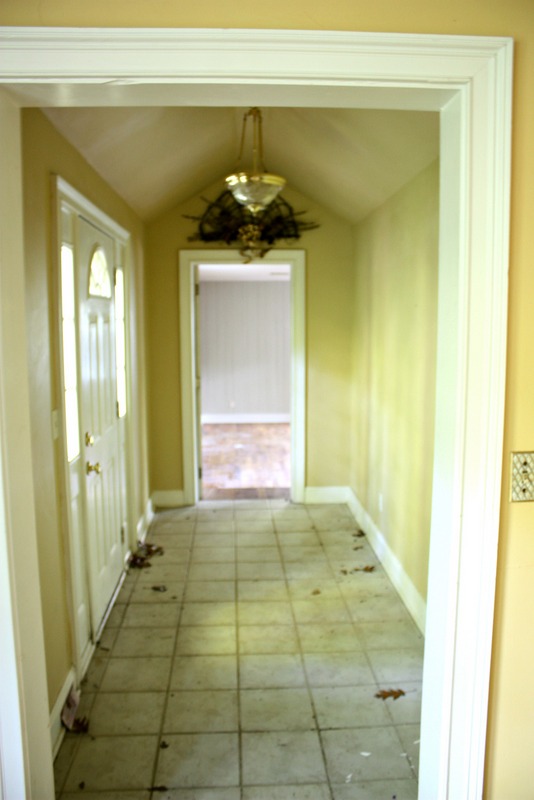 And now…high fives & fist pumps!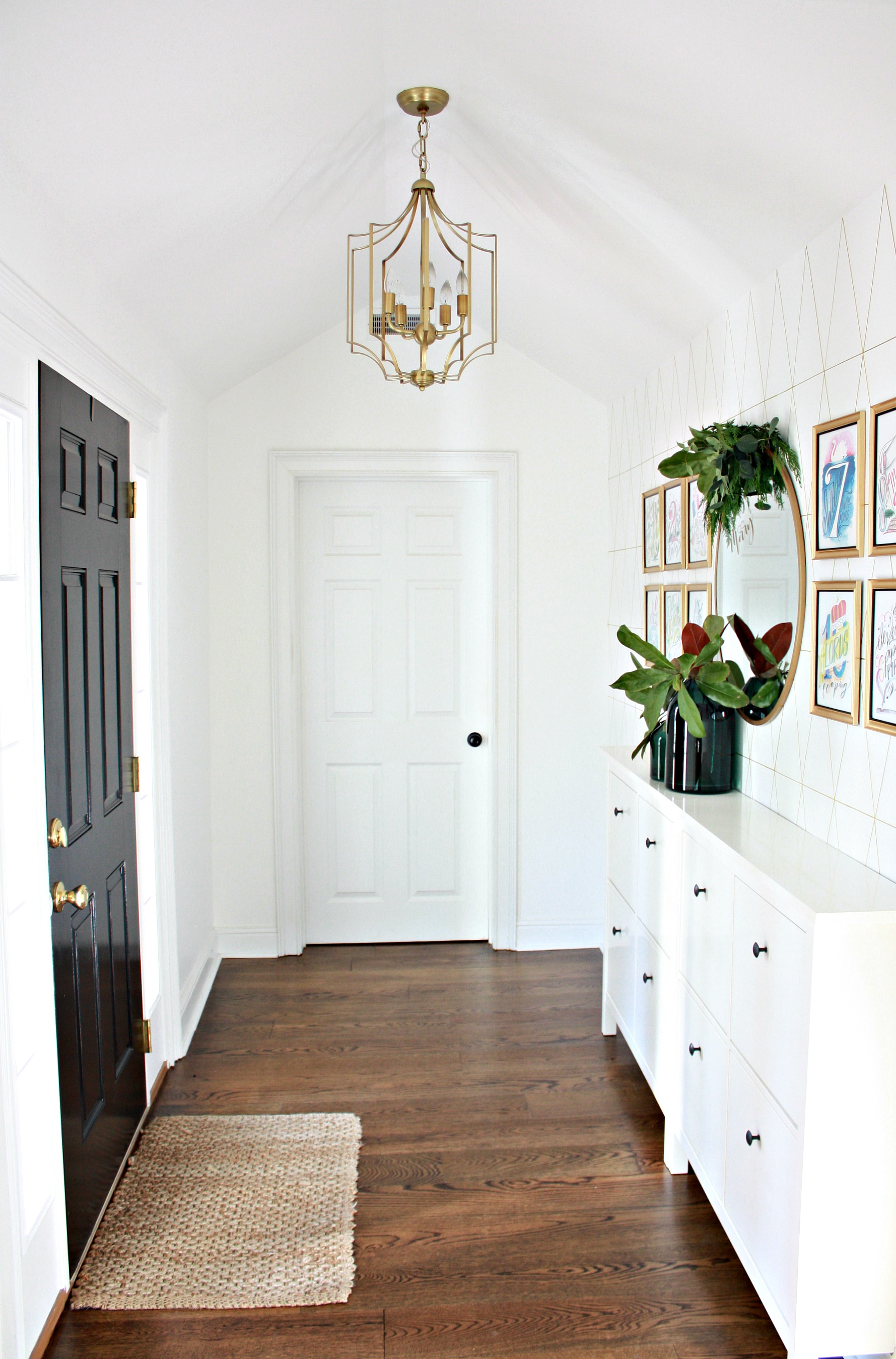 Beyond the door that you see above, is our master bedroom – that used to be the garage.  It's really nice because this little front entry way foyer decorated for Christmas really divides our bedroom from the rest of the house.  Which is perfect since my husband works "on call 24/7" & sleeps at various times of the day.
We can finally say our house knows how to make an entrance.
If you've made it this far through the post, thank you.  It is my hope that you've gathered that it took us quite a while to get to this point.  I'm not the blogger who can get home projects done quickly.  We truly take our time, and of course pay as we go.  I appreciate ALL of you stopping by!

SaveSave
SaveSave
SaveSave
SaveSave
SaveSave
SaveSave
SaveSave
SaveSave
SaveSave
SaveSave
SaveSave
SaveSave