You guys!!!  Isn't she the sweet thing ever?  I love her.  So my daughter and I have this thing for Llamas all of a sudden.  There's so cute.  She decided she wanted to give out some sort of Llama Valentine cards to her classmates.  So we created this Llama Llove Valentine card printable for her, and now we're sharing with all of you.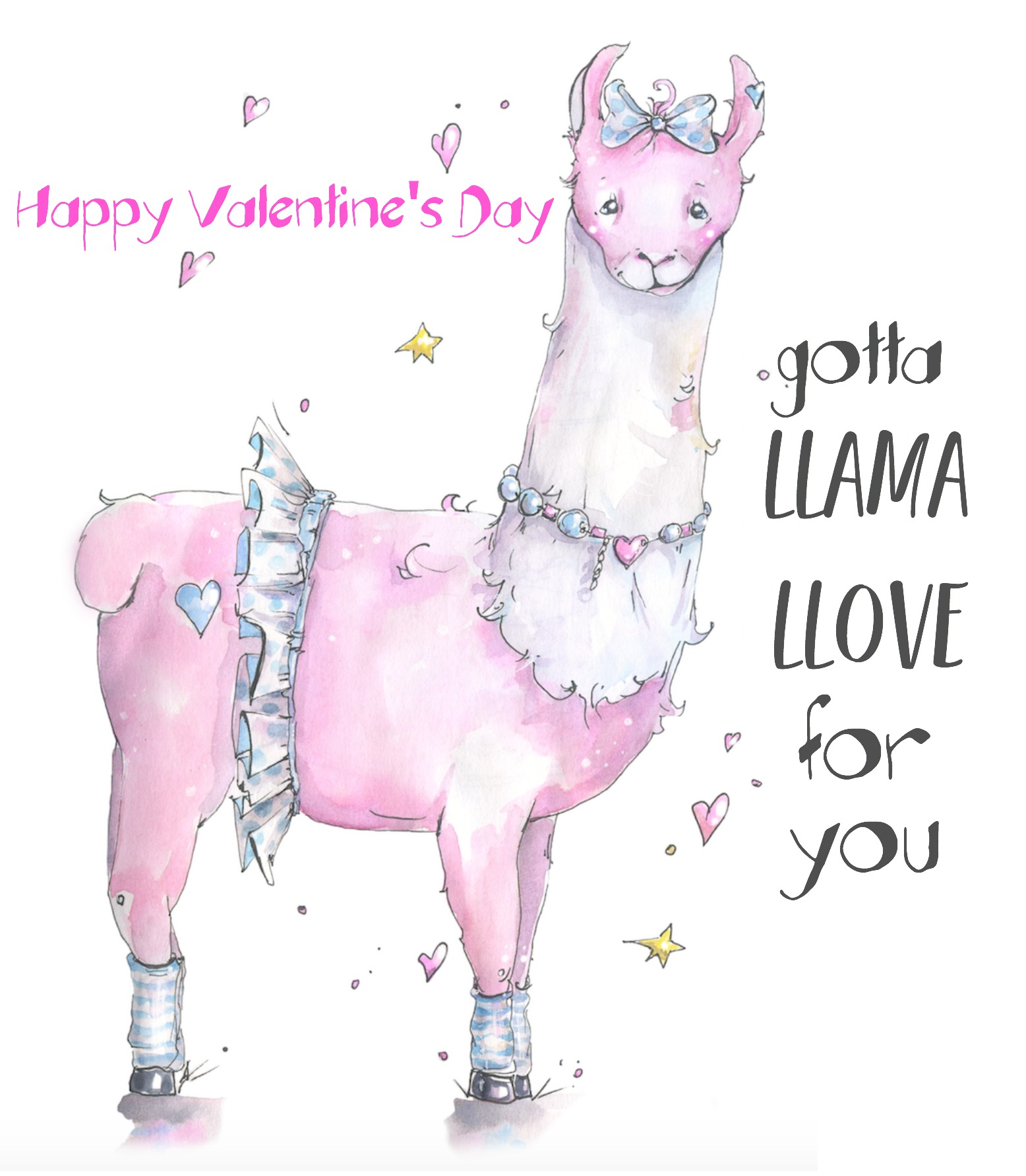 We even found the cutest Llama heart shaped candy to hand out with her Llama Llove Valentine card printable.  It's the cutest combination, and oh so simple for us moms!  Because let's face it, half the time we are doing all these crazy crafts or activities the night before, right?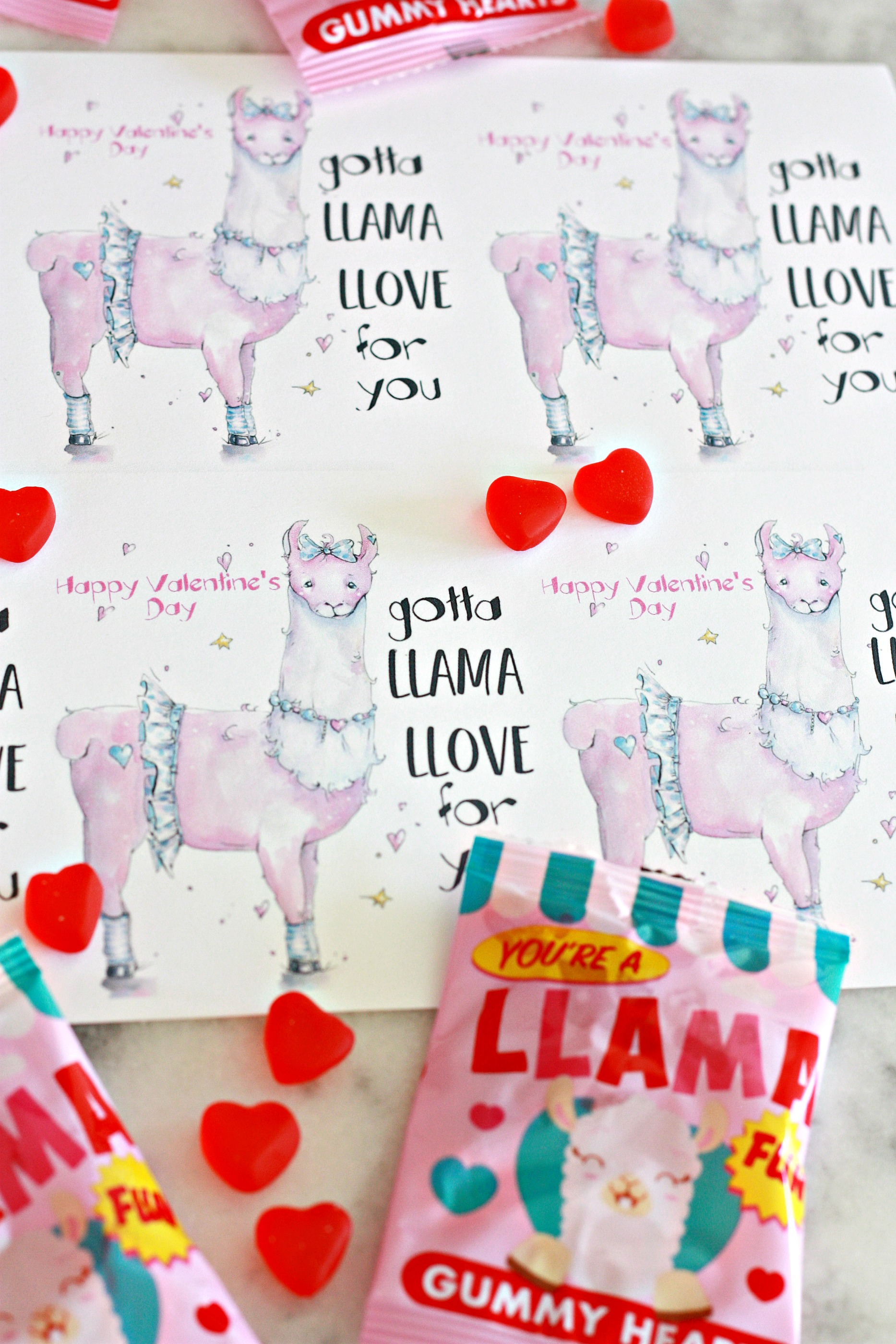 The Llama candy can be
found here
.
And it's totally up to you (and your kiddo) whether you want to place it altogether in a clear bag, staple it, or use washi tape to hold them together.  There's plenty of room on the back of the Llama Llove Valentine Card printable if they chose to write a note, or just place their name.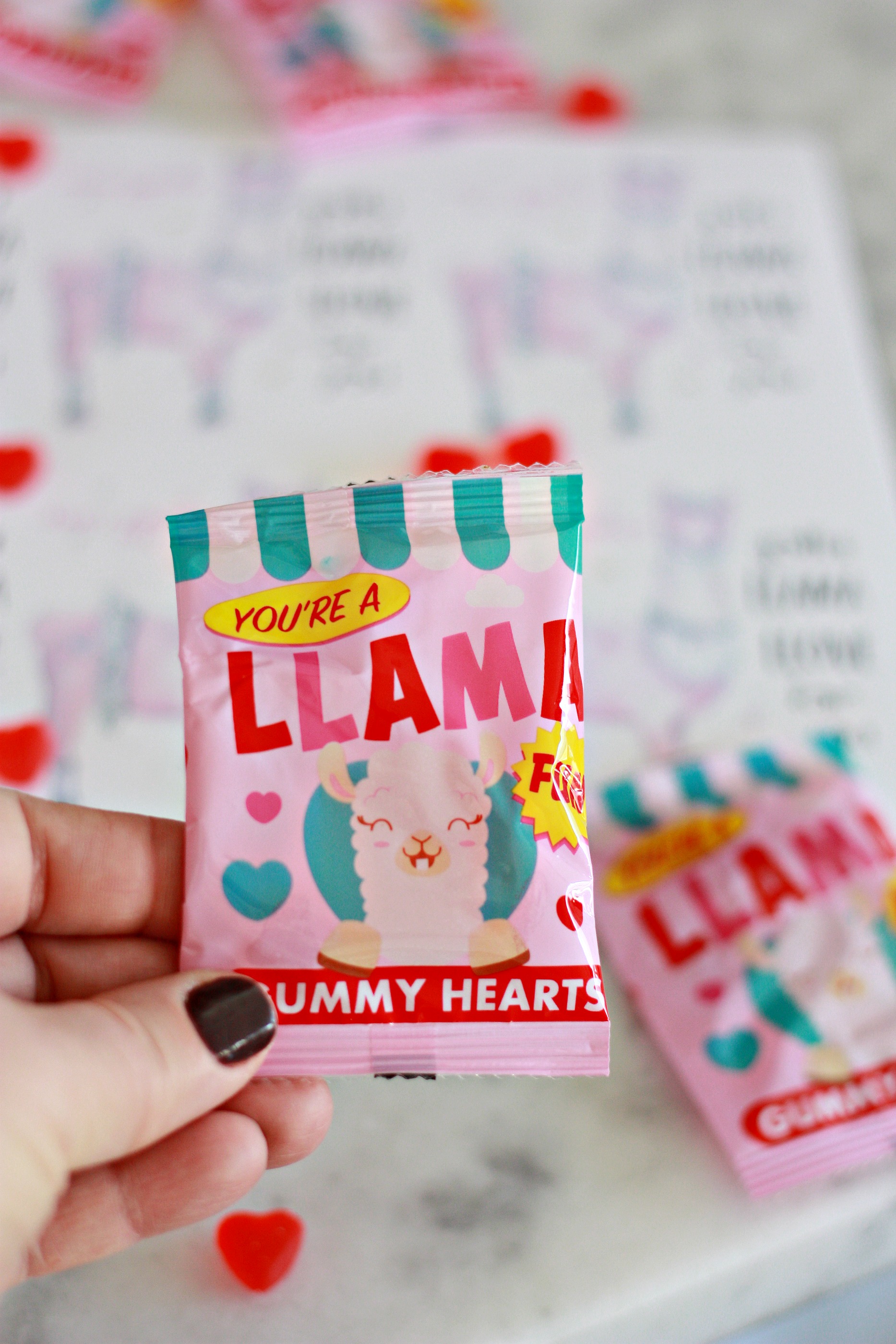 Through the years of my kids being in elementary school, we've always made our own Valentines.  It's just something – I love to do!  But also through the years, some have been a "10" on difficulty level for my young kids to do/make 18, 19 or 20 of them.  But this…
THIS(!!!) one my friends, is so simple!  Just print out, have them address who it's going to & just staple or tape them together.

To print:  Just hover over the little arrow and download the file.
*For personal use only, please.*
I suggest using paper stock.  Something a little thicker than normal photo copy paper.  It can be found in bundles at Walmart, Target, Amazon or your local craft stores.
You may also like: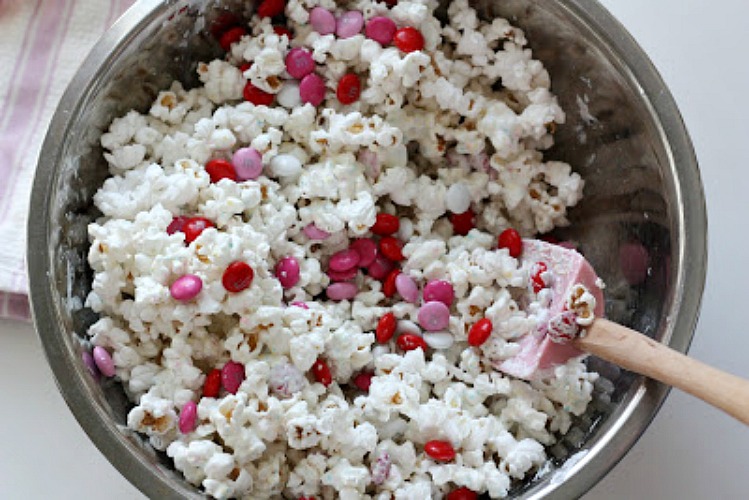 Valentine Confetti
– you guys this stuff is so good!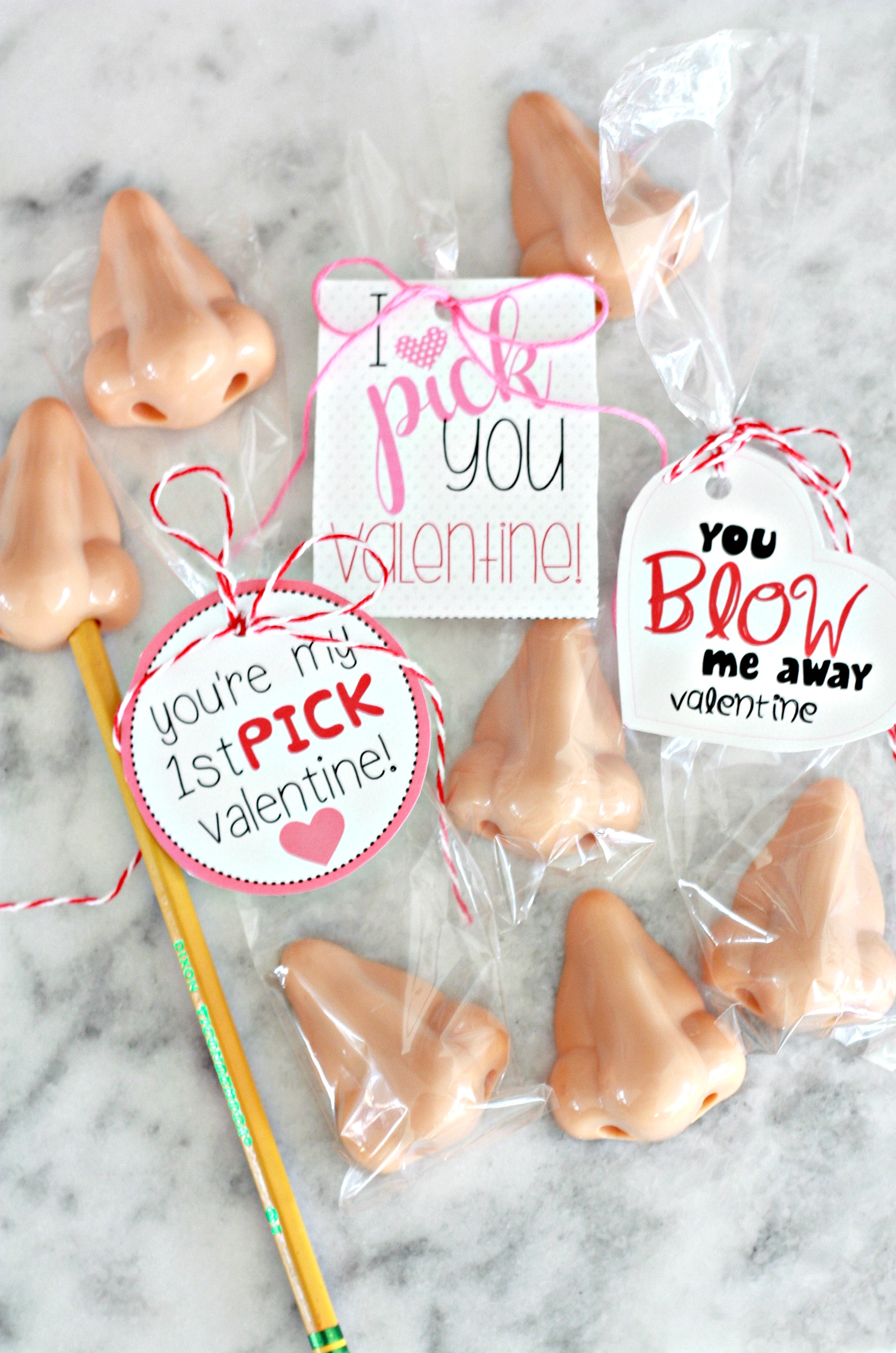 Nose Pencil Sharpener Valentines
– one of my all-time favorite Valentine's we've made.
SaveSave
SaveSave