Hello friends!  I hope you all are well and keeping warm.  The month of January always rushes by me between the kids being out of school for the first part of the month.  Then of course, the cold Winter days seem to make everything a blur.  Thankfully, Valentine's Day and the colors pink and red enter our world on the blah Winter days.  I'm excited to share first off, a POP of color with you all and this Fruit Pizza Valentine's Heart to jazz up your dessert ideas for the next couple of weeks.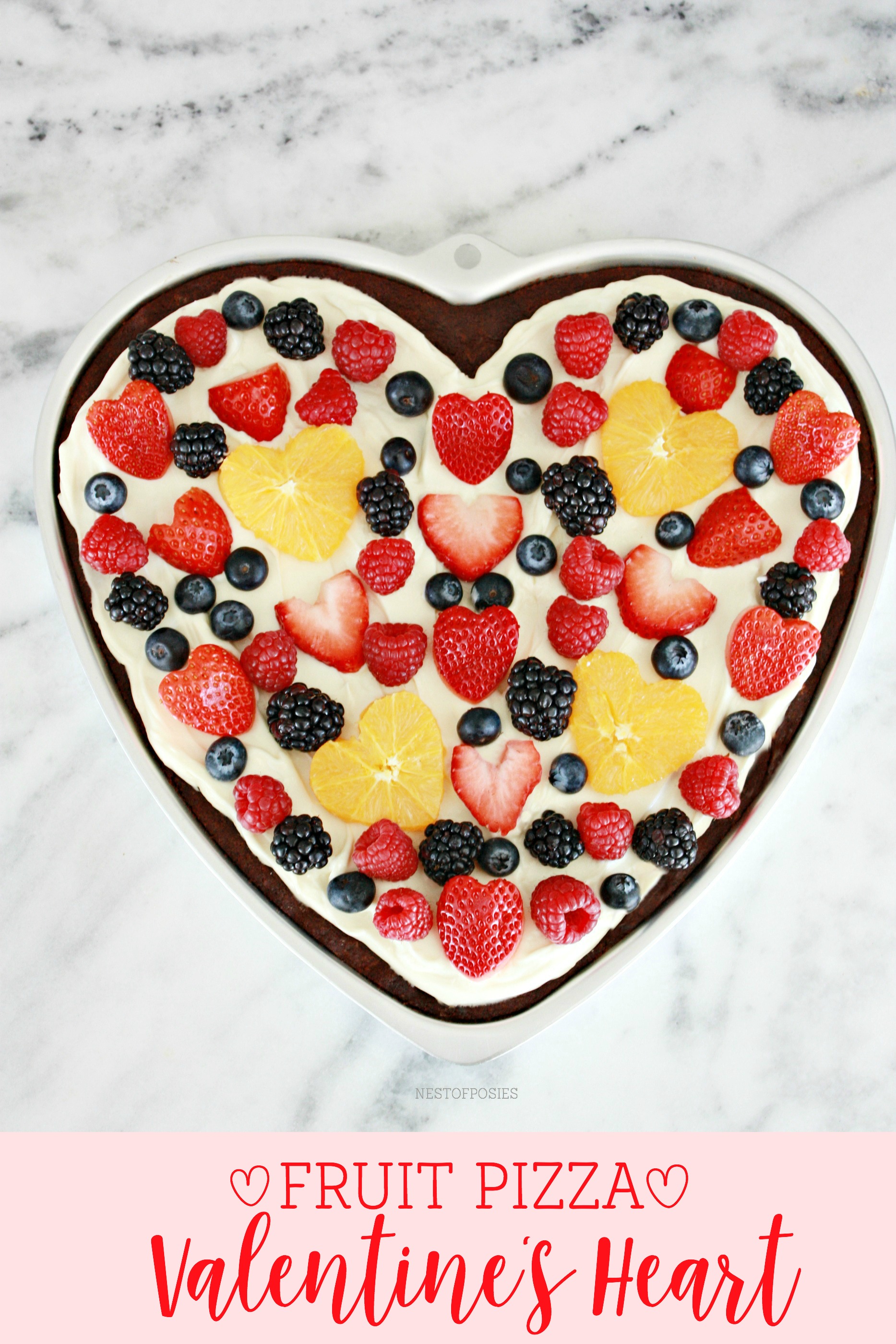 Just like the
Christmas fruit pizza
I made, this fruit pizza Valentine's heart is bursting with the freshest fruit I could find.  I also thought adding some citrus would be a fun twist.  Since oranges are so in season this time of year.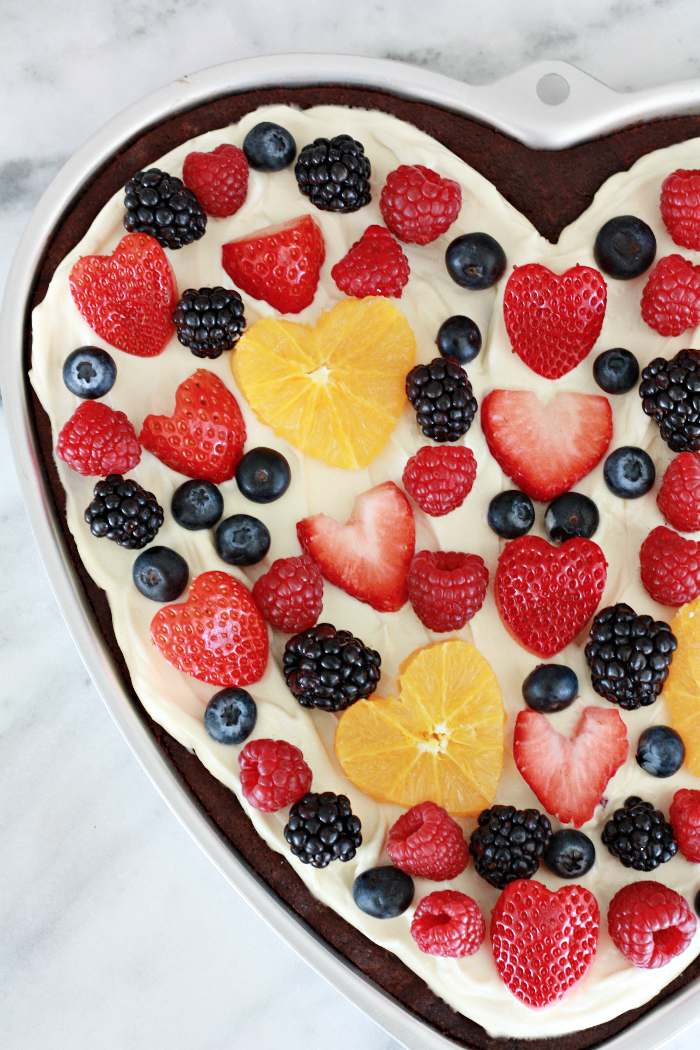 It's such a simple recipe, and the seasonal fresh fruit turns any blah Winter day into a happier one.  I had an idea to use
heart shaped cookie cutters
on some of the strawberries and orange slices.  I think they turned out so cute.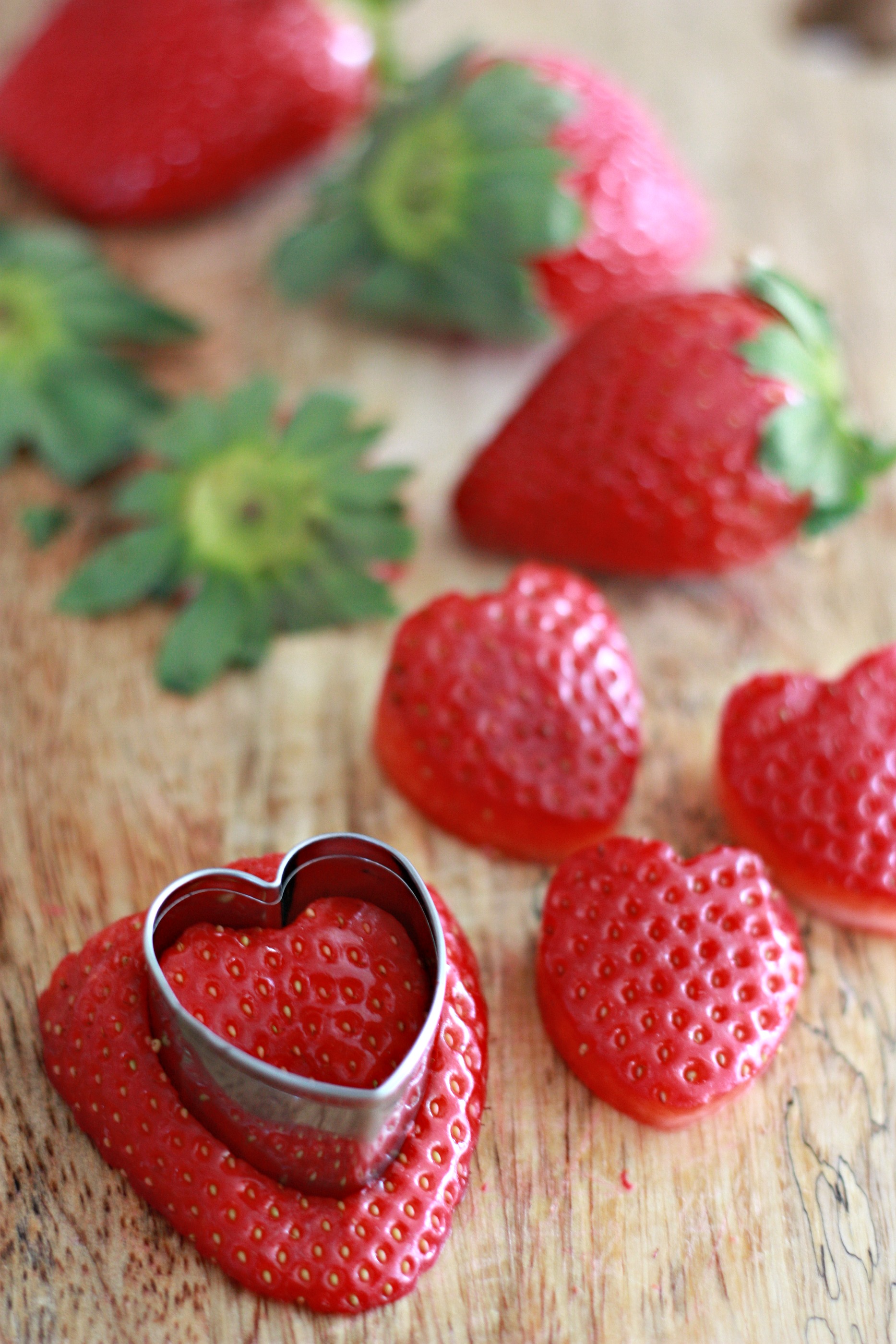 For the oranges slices, I used the next size up cookie cutter and it worked out so well.  The little set of graduated hearts in various sizes makes it so fun when you're using a variety of fruits.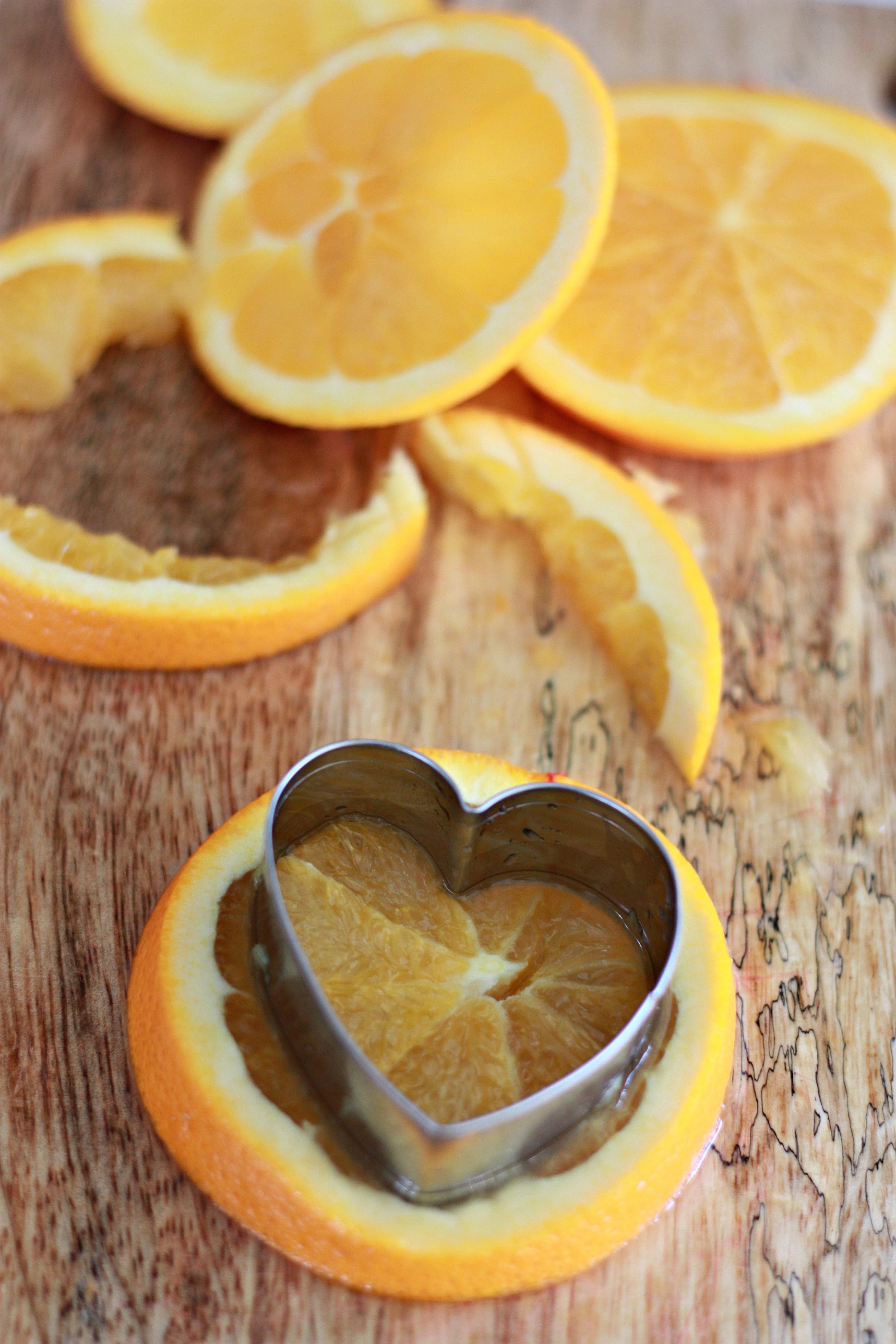 Here's the basic recipe, I use.  Of course you can add your own favorite fruit, style it your own way, and use whatever cookie mix you have on hand.
My family requested a chocolate crust this time, so I just went with it.  I must say the chocolate cookie crust was SO good with all the berries.  Plus, I happen to love orange and chocolate mixed together, so that was an added bonus as well on our fruit pizza Valentine's heart.
Fruit Pizza Valentine's Heart
Ingredients
1 bag of sugar cookie mix (like Betty Crocker) or 1 tube of refrigerated dough - whichever you prefer.
1 (8 oz) pkg PHILADELPHIA Cream Cheese, softened
1/3 cup granulated sugar
2 Tablespoons of milk
1/2 tsp vanilla extract
1-2 teaspoons of lemon or lime juice
various washed fruit of your liking - I used raspberries, blackberries, blueberries strawberries & orange slices
Instructions
Preheat your oven - per cookie mix - usually 350*
Generously grease your heart shaped cookie pan.
If you're making your sugar or chocolate crust from a bag - prepare as per directions on the back of the bag.
Spread your cookie mixture evenly on your pan. I used a cookie mix, and the cookie crust baked perfectly to the end of the pan.
In a mixing bowl, mix your soften cream cheese, sugar, milk & lime juice together with a hand mixer.
I like to set the cream cheese mixture back in the fridge to let it set & cool a little more before spreading. This is not necessary, but I like the way it turns out when it's cooled for about 15 minutes in the fridge.
Once your cookie crust has cooled completely, spread your cream cheese mixture on top of your crust.
Arrange your fruit on top of your cream cheese mixture.
https://www.nestofposies-blog.com/2018/01/fruit-pizza-valentines-heart/
I ordered this heart shaped cookie pan.  It turned out perfectly in it.  Just make sure you generously grease the pan and the sides of the heart rim.
My only tip is that you prepare and wash your fruit ahead of time.  I used my heart shaped cookie cutters and prepared the strawberries and oranges and set them aside on a plate with a paper towel.  I did the same for all the berries, so that they were all dry before placing them on the fruit pizza Valentine's heart.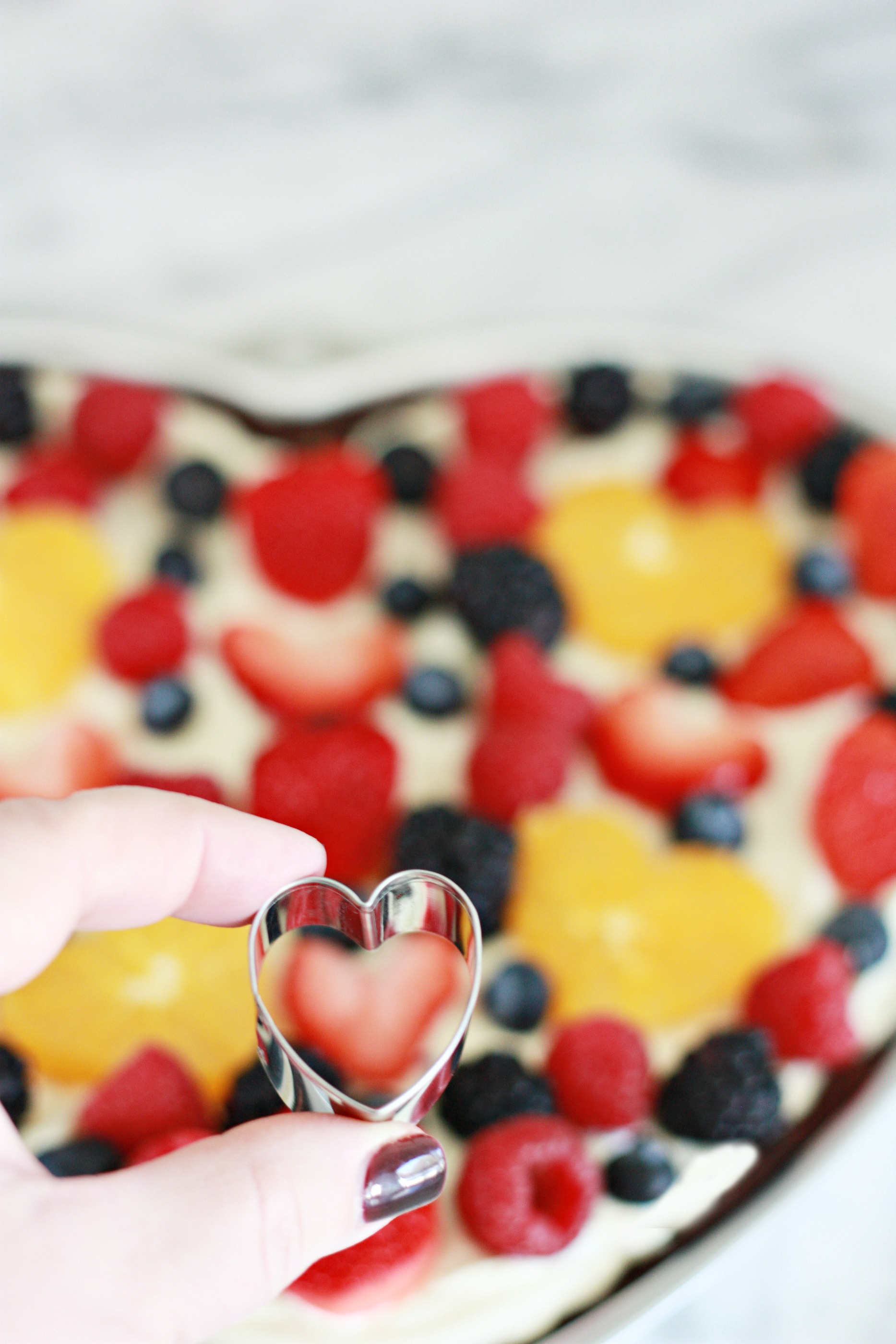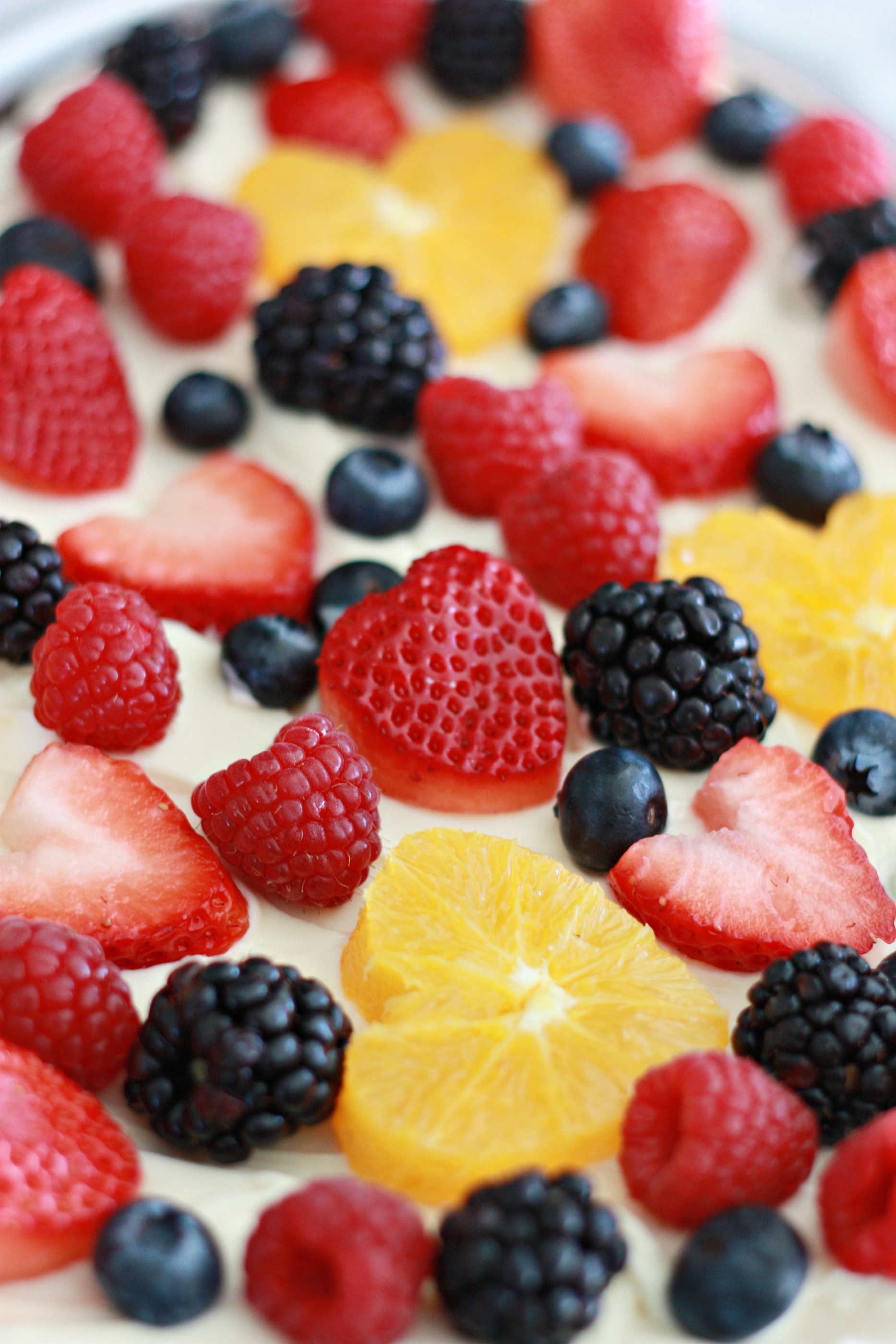 As I'm writing this post, we happen to be on "snow days" and the schools are closed in our county.  I cut plenty of strawberries – so that we could enjoy them after some serious sledding this afternoon.  It's smaller cutter and is the perfect size for strawberries and they are the cutest.  The "extras" or scraps from the cuttings, I will use in a smoothie throughout the week.  So nothing will go to waste.

Speaking of "SNOW DAYS" – you might also like: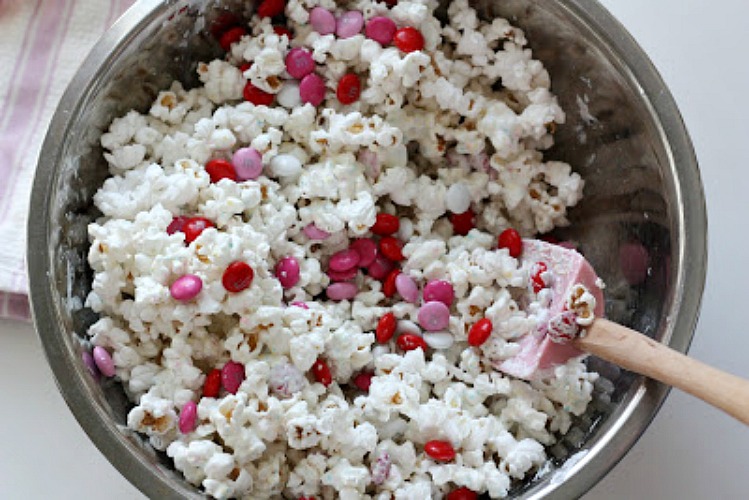 Valentine Confetti!
 It's the happiest & most delicious sweet & salty snack around.  It's also perfect for snow days.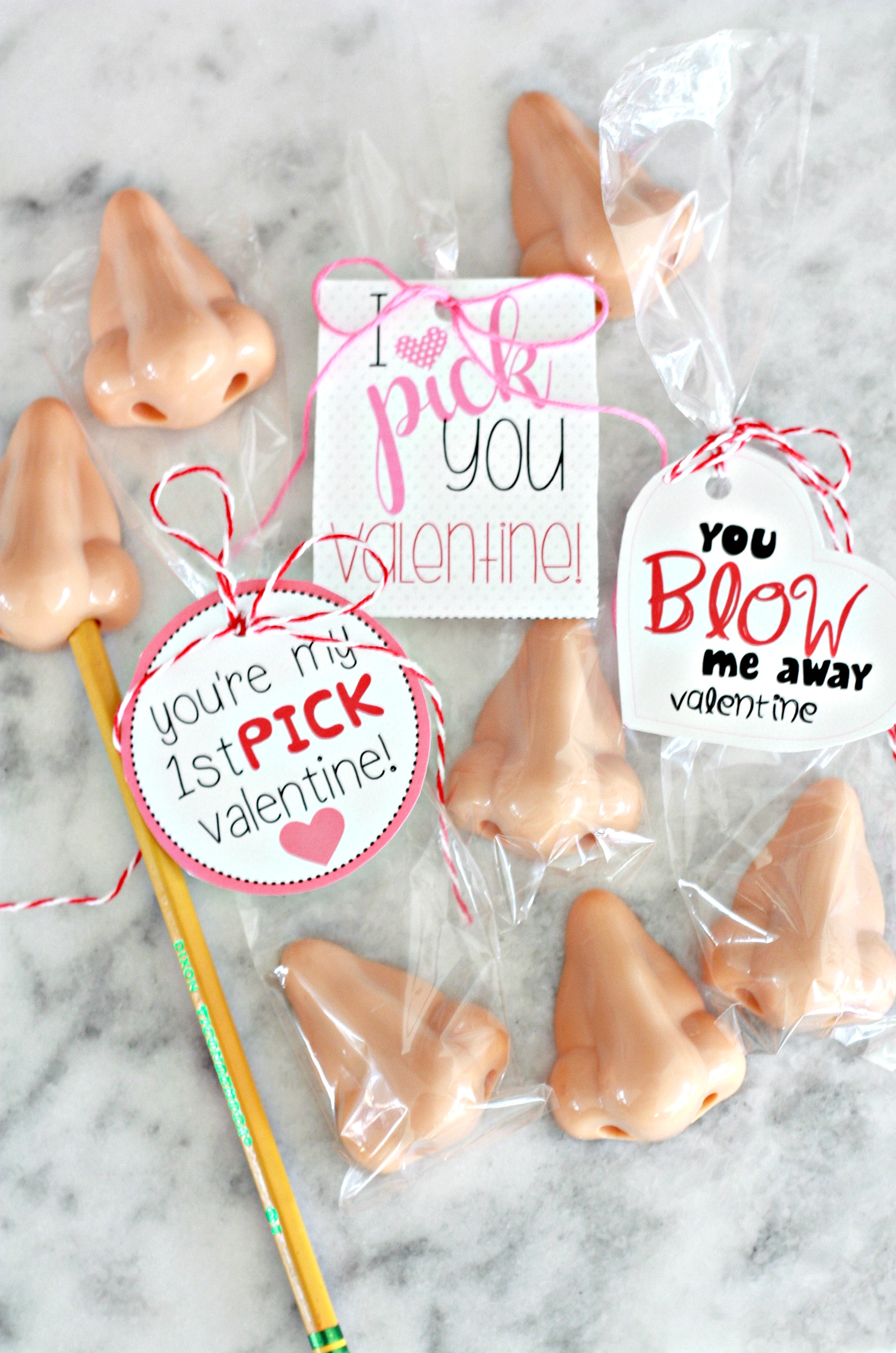 Pencil Nose Sharpener Valentines!
 They're the cutest Valentine – even for your "pickest" kid!  😉
*this post contains affiliate links*
SaveSave
SaveSave
SaveSave
SaveSave