You're gonna love this Black Forest Cake in a Jar!  The thing that makes it extra special is that you assemble and serve it from a large jar, like cookie jar size status!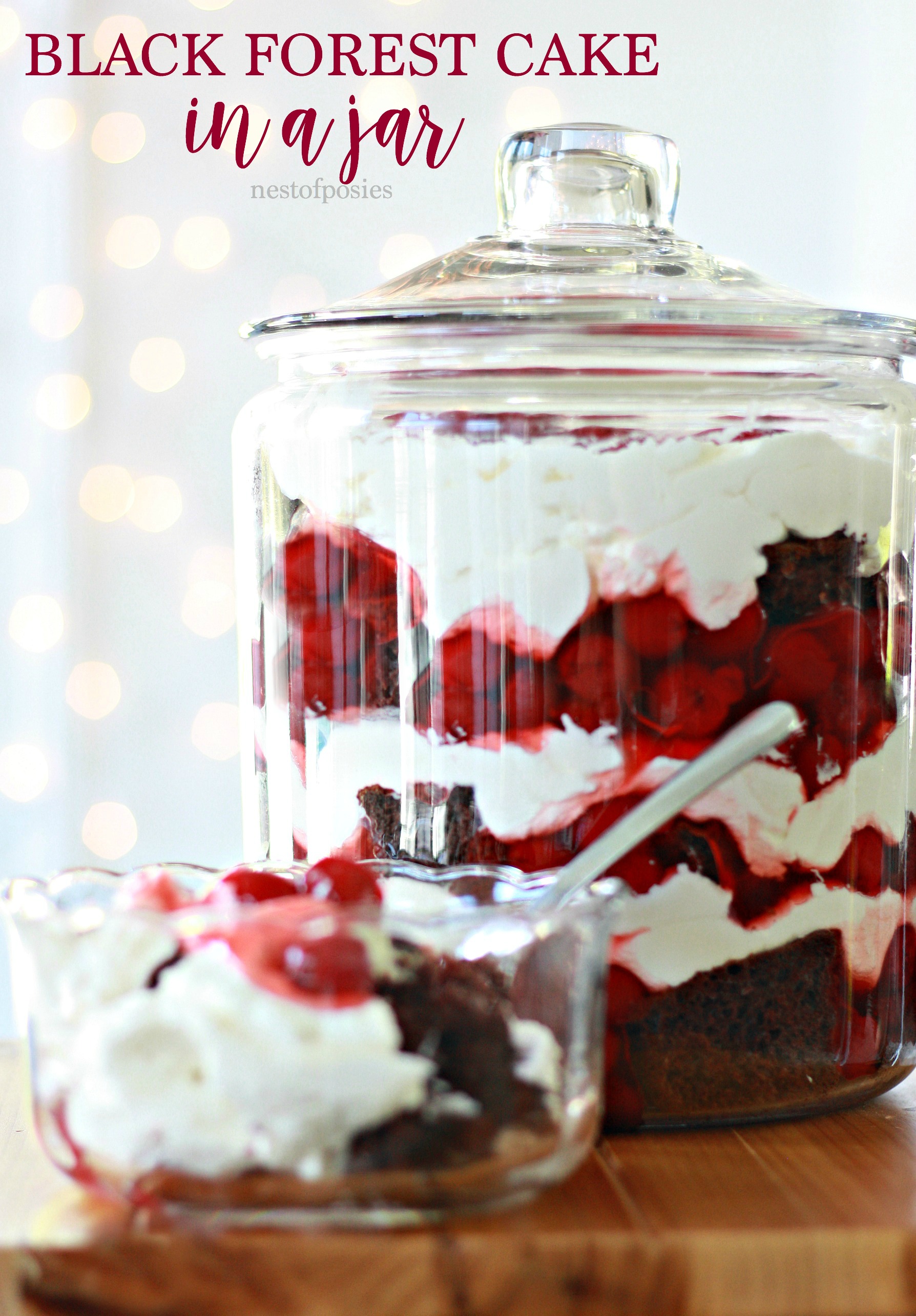 As you can see it's a beautiful presentation, that I'm sure your guests and family will love.  If they don't love it, well then – something's wrong with them.  :o)
I mean, what's not to love in this jar.  The delicious and beautiful crimson reds from the cherries, up against the sinfully good homemade white cream cheese topping make it a perfect contrast.  The colors just pop together, and this dessert is perfect to serve during the upcoming holidays.  It really is Christmas in a jar.
I'm a big fan of simplicity, and for this recipe you can use your favorite chocolate cake mix from a box.  For my cake, I used Ducan Hines' Devils Food because that's what I had on hand.  All you'll need to do is follow the instructions on the back of the box.  See right there, you're already hitting the ground running with this beautiful dessert, because it's so easy!  I love when a recipe has me already feeling confident.
The rest is pretty simple and comes together in a matter of minutes.
Add layers and repeat!
Within a few minutes you'll have your Black Forest Cake in a Jar ready to serve to your family or guests.
Black Forest Cake in a Jar
Ingredients
1 box of chocolate cake mix + ingredients from the back of the box.
1 pint of whipping cream
1/3 cup powered sugar
1 teaspoon of vanilla
8 oz cream cheese - softened
2 cans of cherry pie filling
OPTIONAL:
1/4 cup of cherry liqueur
1/2 sugar
1 Tablespoon of water
Instructions
Bake your chocolate cake in a 9x13 pan according to the back of the box
Once your cake has cooled cut into bit size squares (as pictured in post)

OPTIONAL

Over medium heat, blend your cherry liqueur and sugar together. You may have to add a tablespoon or more of water. Once it's mixed & blended together - remove from heat to cool.
In a large mixing bowl, beat your whipping cream & powered sugar on high until soft peak appear
In another mixing bowl, mix your cream cheese and vanilla together.
Gently fold in your cream cheese mixture into your whipping cream until both mixtures are folded in well.
In a large clear cookie jar start adding your layers.
Begin with a layer of cake.
Add a layer of cherry pie filling
Drizzle your cherry liqueur over the pie filling (be sure it has cooled - temperature wise)
Spread a layer of your whipping cream cheese topping
and REPEAT all the layers until you're at the top of your jar.
Serve immediately or store in your fridge until you are ready to serve.
https://www.nestofposies-blog.com/2017/10/black-forest-cake-in-a-jar/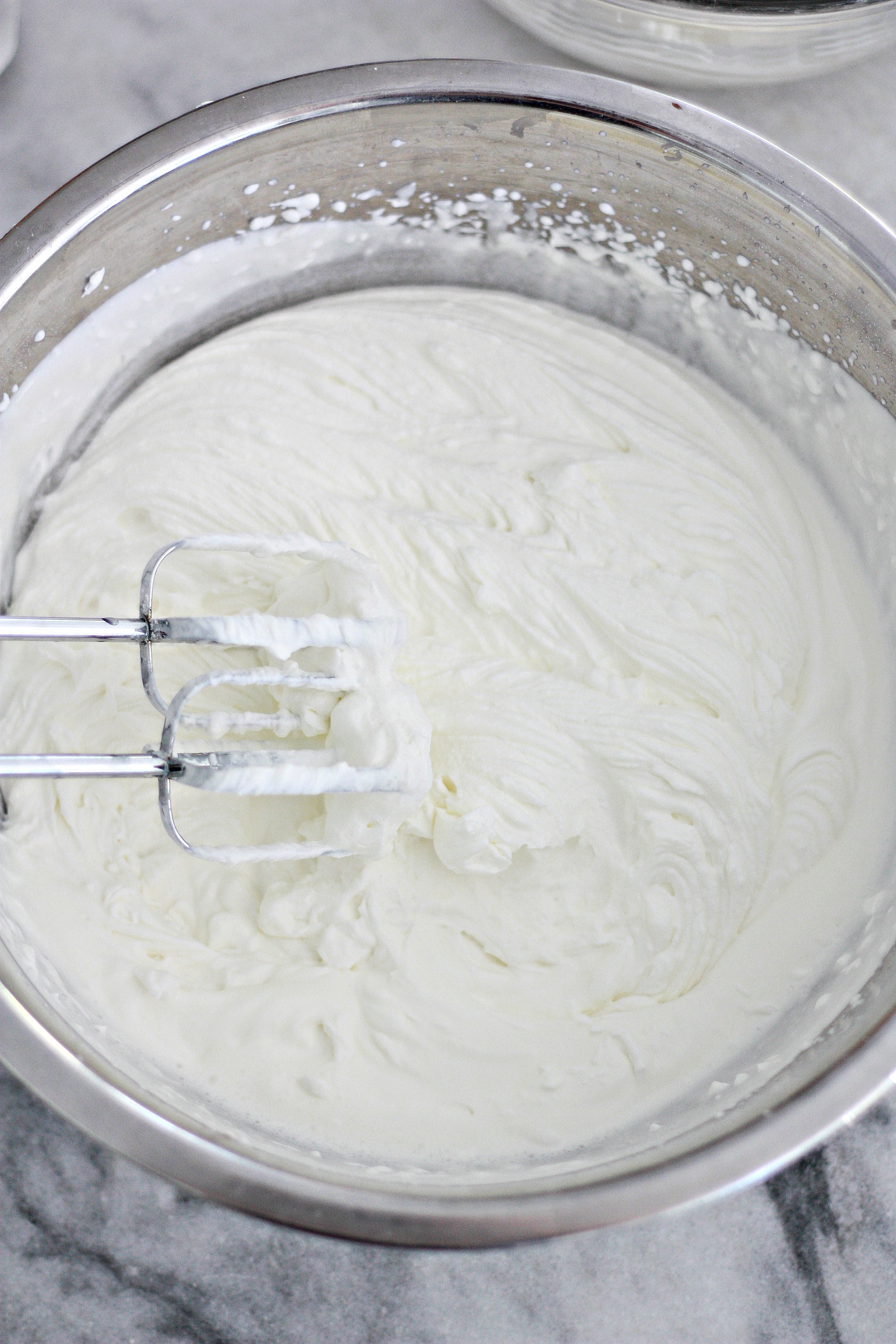 If you needed to save time, you could of course buy whipping cream already made in a tub.  Like in the frozen section.  Trust me this is a judge-free zone.  Whatever works for you & your family is best.   I have done both.  Of course the whipping cream you beat with your mixture is a little better, but again – sometimes you just don't have time!  I totally get it.
As always, I think this cake is even better the next day.  The flavors have had time to get to know each other, and it's like a big Black Forest party in your mouth.  All that to say, is that you can make this Black Forest Cake in a jar a day ahead of time.  Don't you just love that?  I know I do!  As the saying goes, the older it is, the better it is.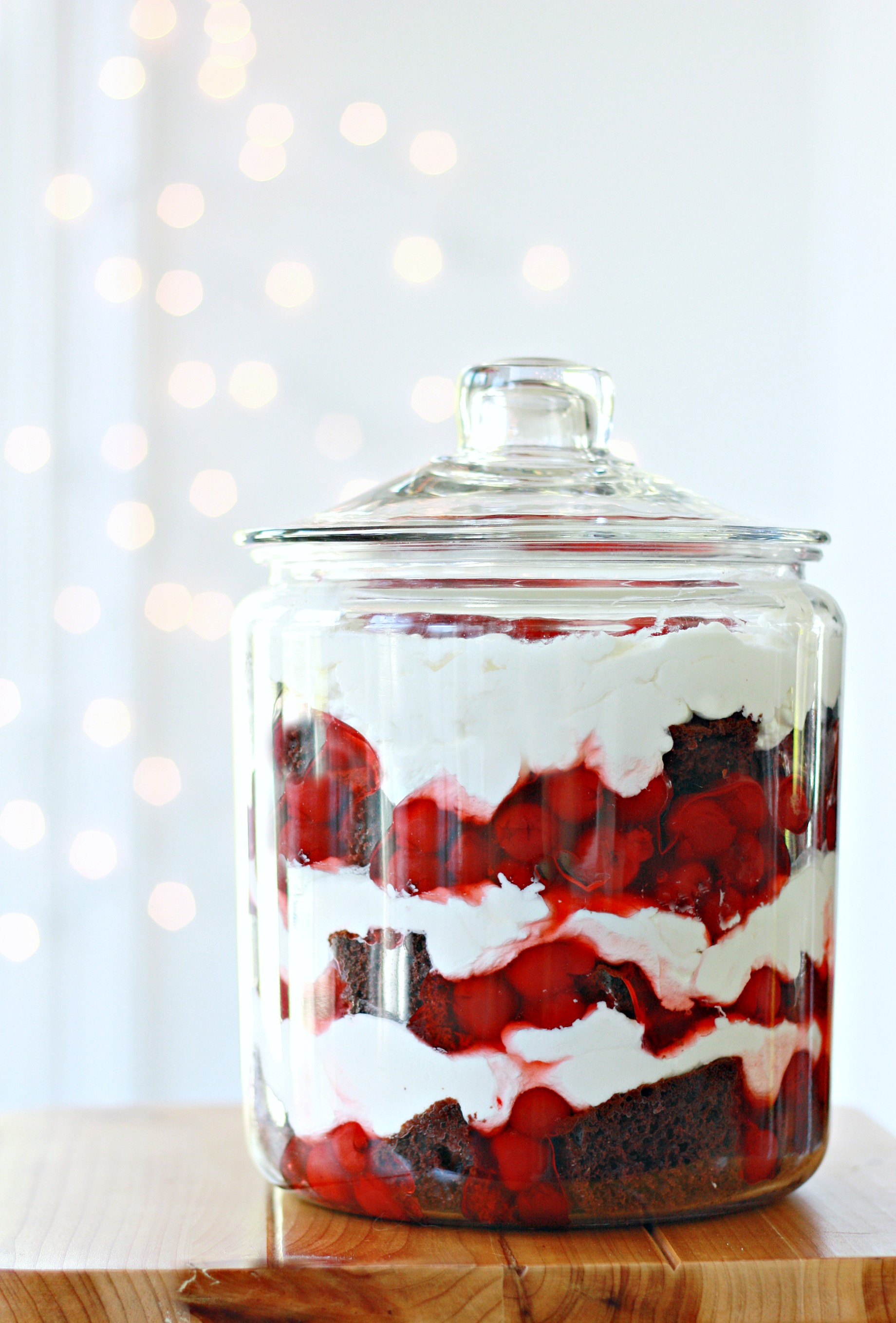 Serve in a bowl with a spoon & enjoy!!!

You may also like: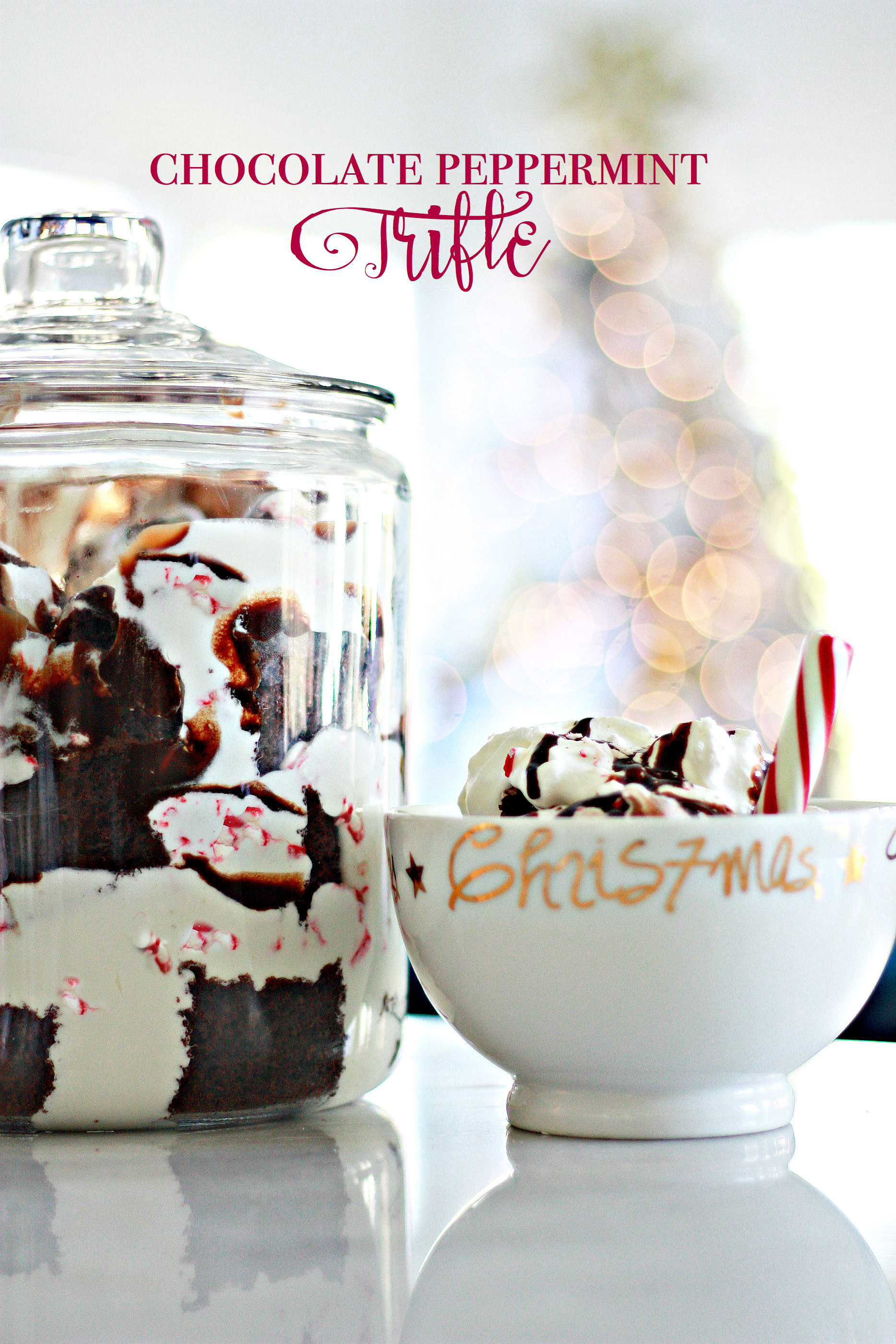 Chocolate Peppermint Trifle in a Jar
*this post contains affiliate links*
SaveSave
SaveSave
SaveSave
SaveSave
SaveSave
SaveSave
SaveSave
SaveSave
SaveSave
SaveSave
SaveSave