It's about that time to start decking the halls and planning all your fun family gatherings and holiday parties.  I have the perfect holiday punch recipe for the entire family, that I'm sure will be a huge hit for the holidays.
This punch is truly perfect for Thanksgiving, Christmas & New Years!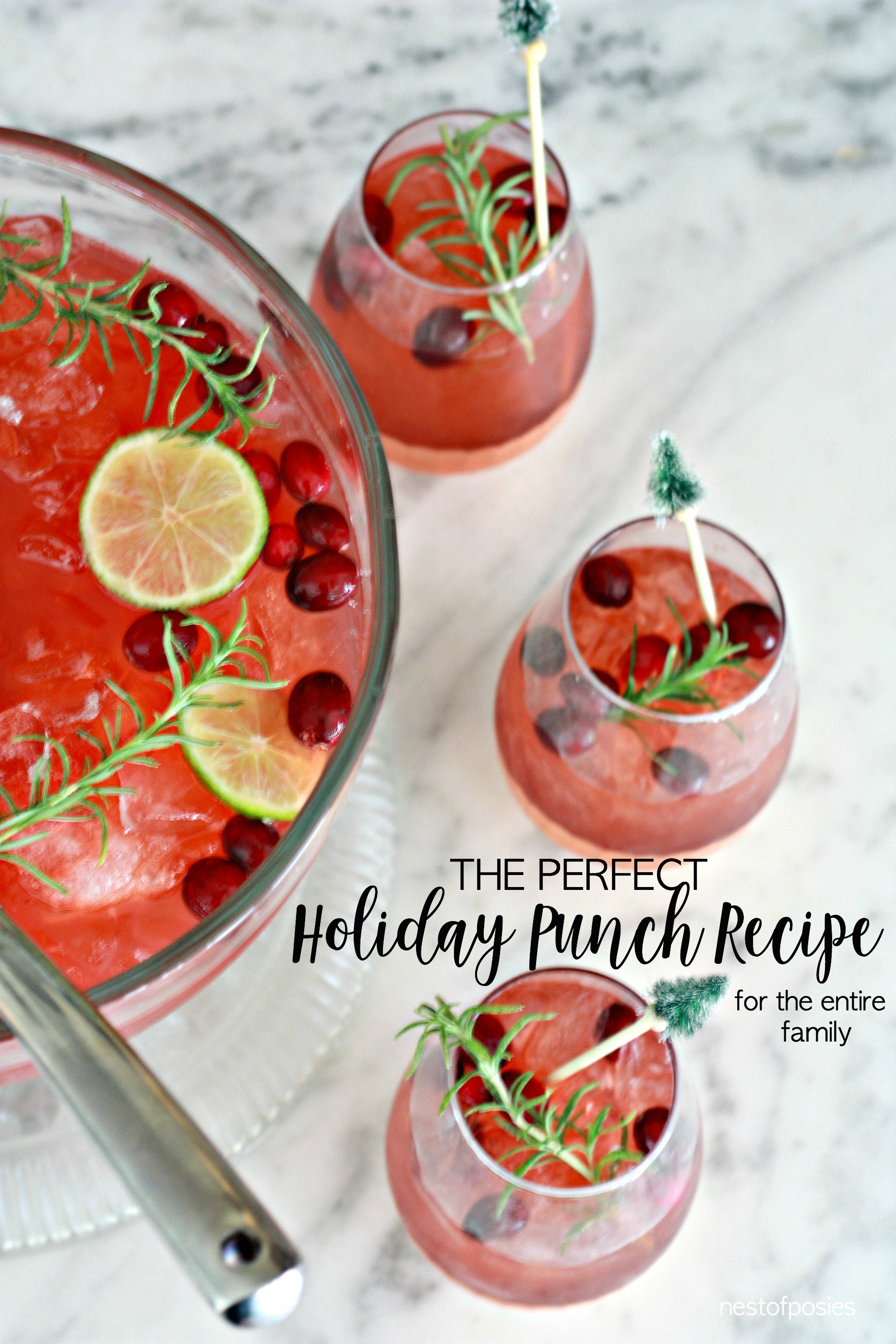 This year I have been wanting to host some themed parties for Christmas.  So I've been thinking on & off of what I can serve to my friends at my parties.  Then I realized I had never shared my (somewhat) famous $4 holiday punch with all of you.
Y'all it's the easiest recipe!  I completely love that I get to utilize my punch bowl when I make this holiday punch.  It's something I rarely use it, but any chance I get to pull it out, I do.  For some reason, I always have fond memories of a punch bowl growing up.  It was always a sign that our extended family was together or my mom was throwing a party.
The perfect holiday punch recipe for the entire family is so delicious, and comes together in a matter of minutes.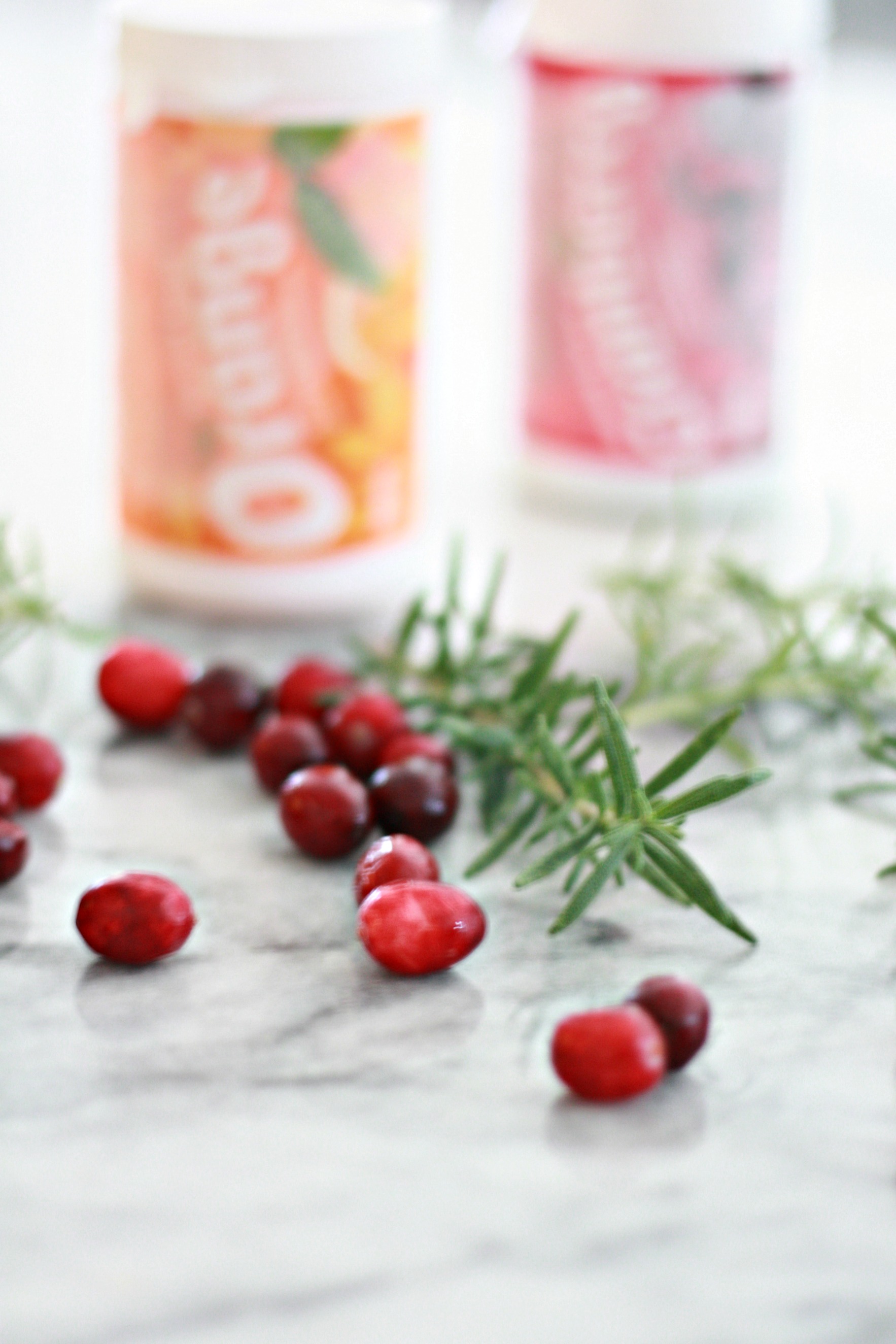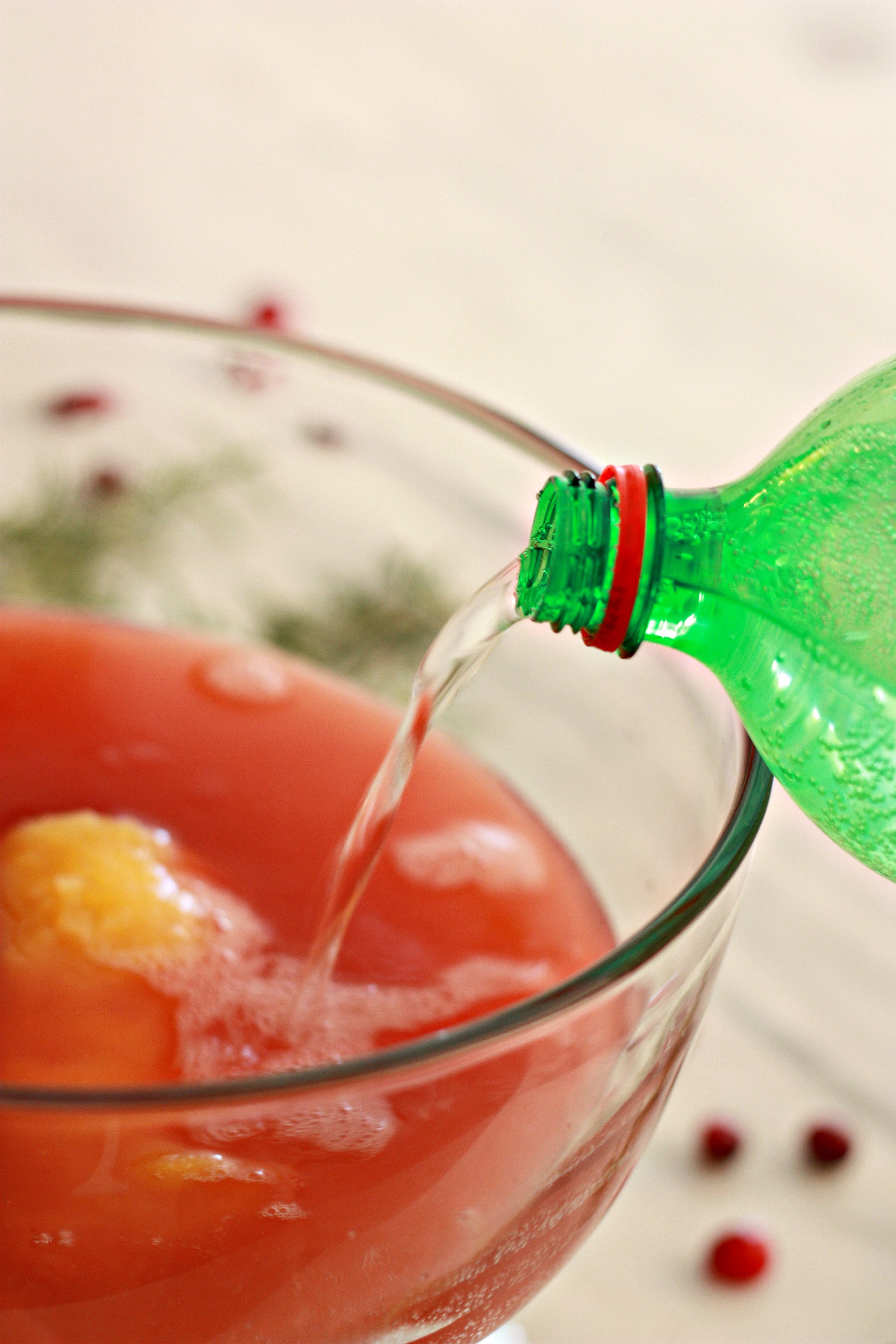 For this recipe, I love to use the frozen concentrate juices so that the punch will stay nice and cool.  Of course the concentrate will start to dissolve when you pour your 7-UP and apple cider over it.  But the mixture will stay nice and cool for your guests to enjoy.
The Perfect Holiday Punch Recipe for the Entire Family
Ingredients
1 2 liter bottle of 7-UP - you could also use Diet 7-Up
1 frozen concentrate orange juice
1 frozen concentrate cranberry juice
2 cups of Apple Cider
Fresh Rosemary, Cranberries & Lime Slices for garnish
Instructions
Place both frozen concentrate juices in a large punch bowl.
Pour your 2 liter 7-UP over your concentrate juices.
Add your 2 cups of Apple Cider.
Mix gently to dissolve your juice concentrate. (I like to use juice concentrate because it will keep your punch nice and cool)
Add ice
Garnish with rosemary, cranberries & lime slices - if desired.
https://www.nestofposies-blog.com/2017/10/the-perfect-holiday-punch-recipe-for-the-entire-family/
As for the garnishes, I think they totally "make" the whole presentation look fantastic!  Of course you could use orange or even apple slices, but I love the traditional red and green combo from the cranberries and lime slices.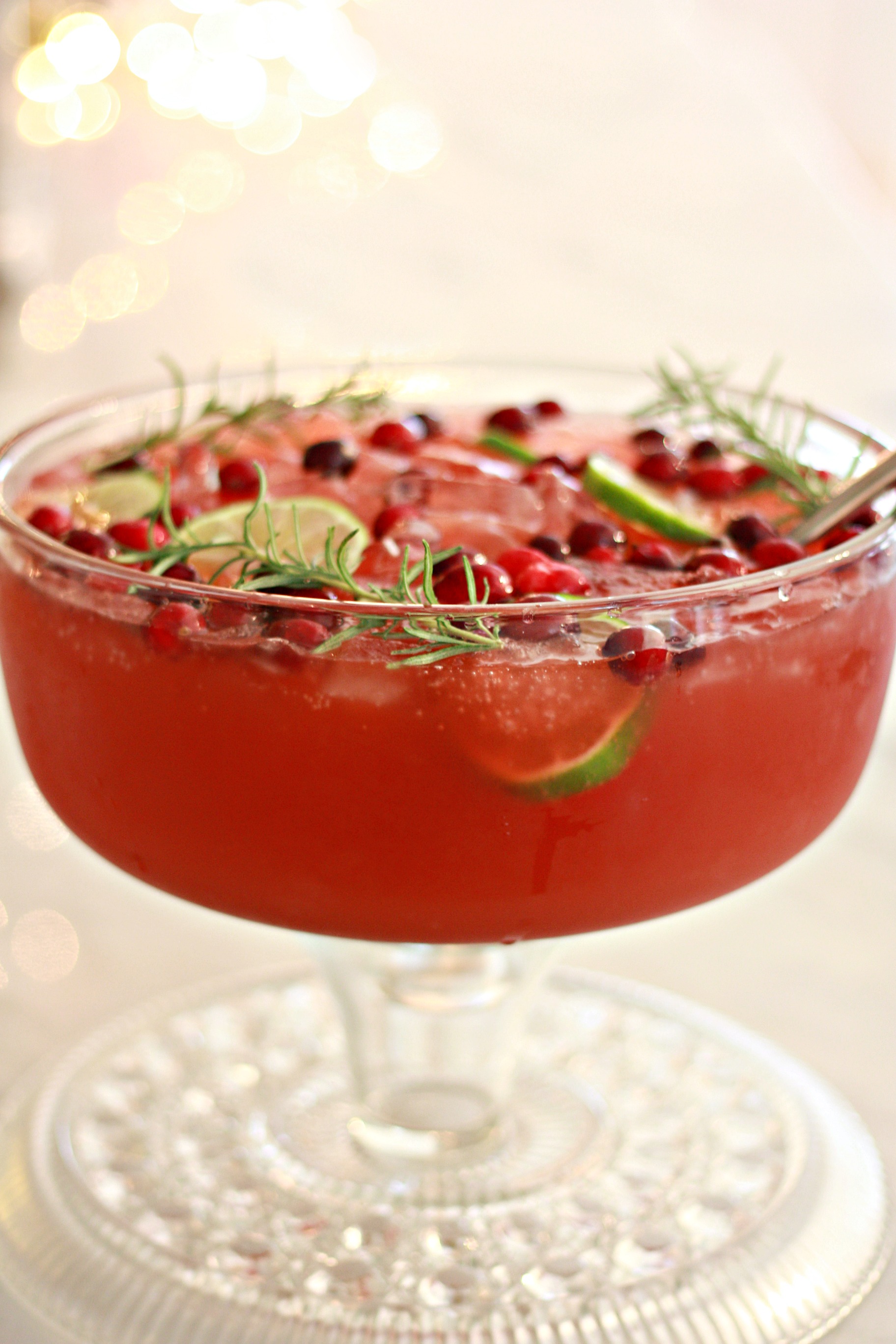 This recipe is such a keeper for any church social or party you may have coming up.  I love the fact that all the ingredients (other than the garnishes) cost just $4!  Your guest will never know that you're serving them a budget friendly drink!  Because it looks so pretty & festive.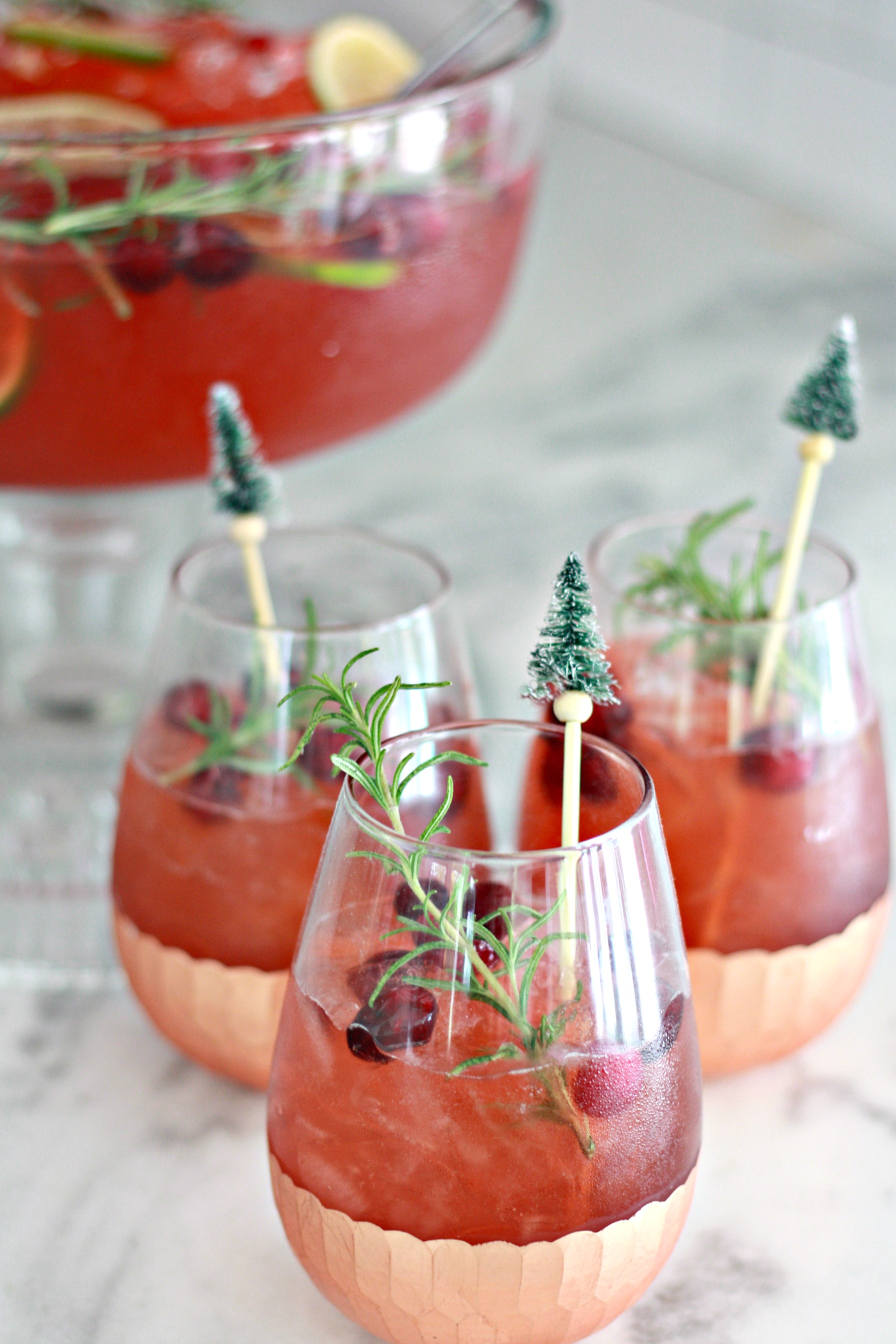 Even if you're serving to a crowd of people, and are using clear plastic cups, this punch looks so pretty and delicious.

*this post contains affiliate links*
you may also like: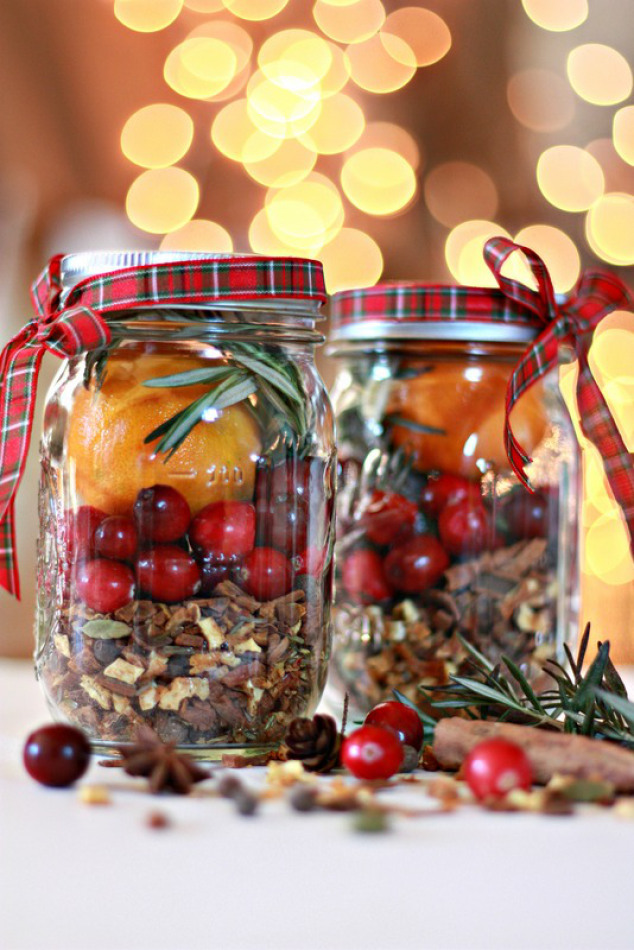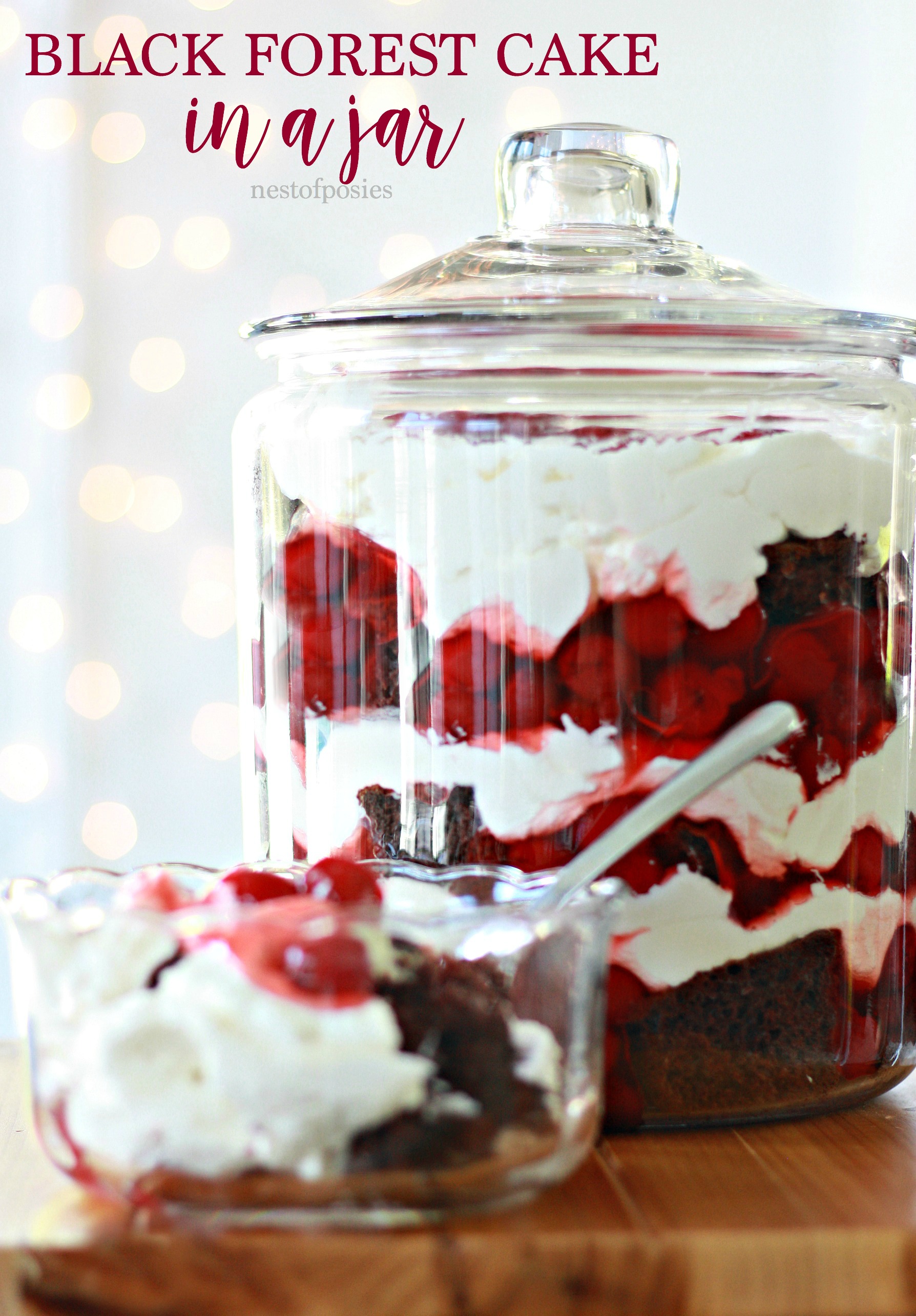 SaveSave
SaveSave
SaveSave
SaveSave
SaveSave
SaveSave
SaveSave
SaveSave
SaveSave