Ask anyone of my friends, I can pass up a lot of food, but when it comes to bread – I can eat the entire loaf!  I love bread.  It makes my heart grow 3 sizes too big – along with my waistline.  But thankfully, for my waistline – I love a good salad as well.  Especially when pairing it with homemade sourdough croutons.  They make the salad even better, and nothing can compare to homemade croutons!  They're simply the best.
Along with being so delicious on a salad, homemade sourdough croutons make a great hostess or neighbor gift for mere pennies!  I used
Ella Claire Inspired's printable
with her permission to make these cute little bags above.  I could not have made a more perfect printable for this gift giving idea!  On Kristen's blog post, she shows you how to use them for your Thanksgiving table.  She has styled them beautifully.
Her post is truly a must see!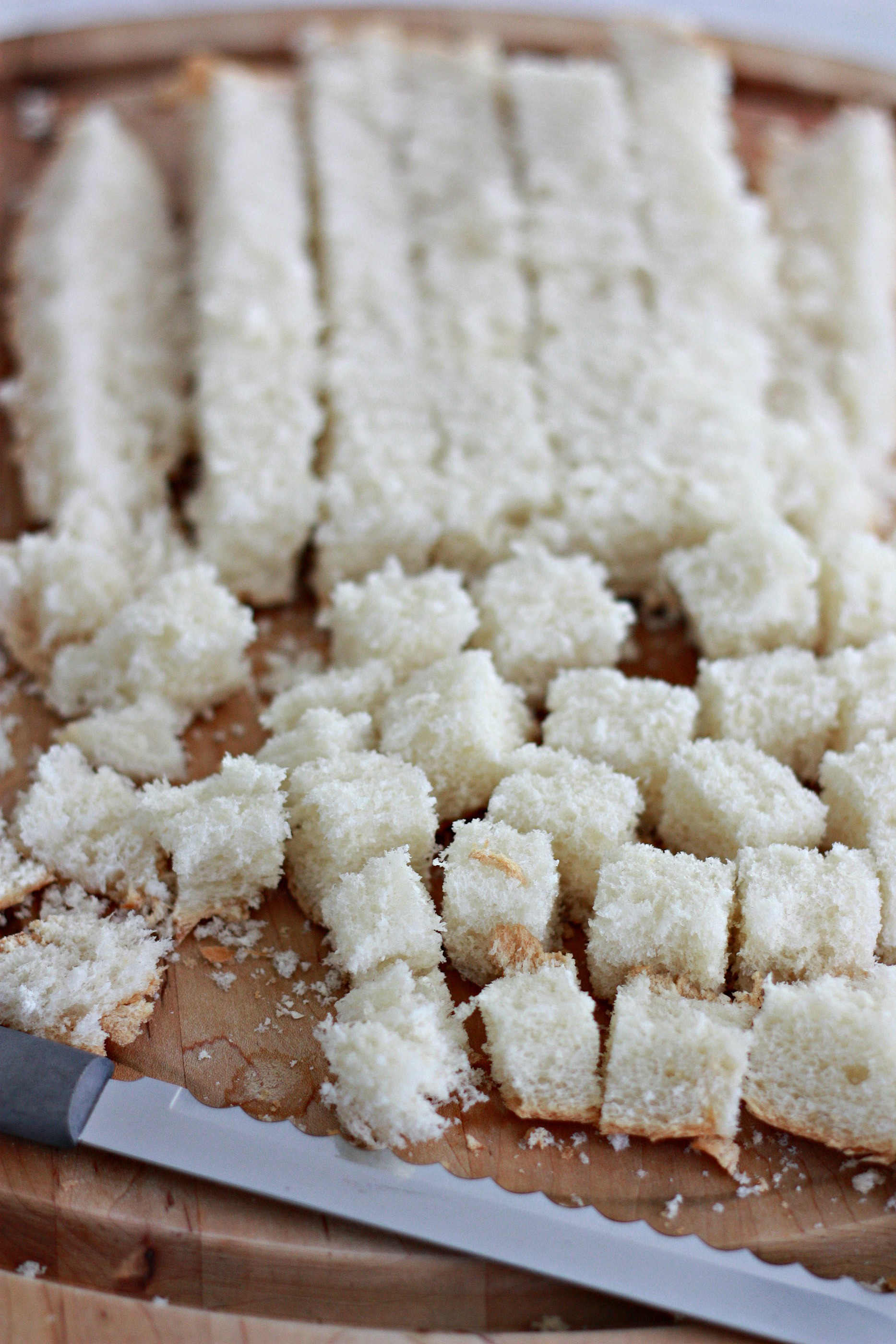 The process of making homemade sourdough croutons comes together so quickly.  To me, there's nothing like receiving something that's homemade from one of your friends or family members.  It always makes me feel so special.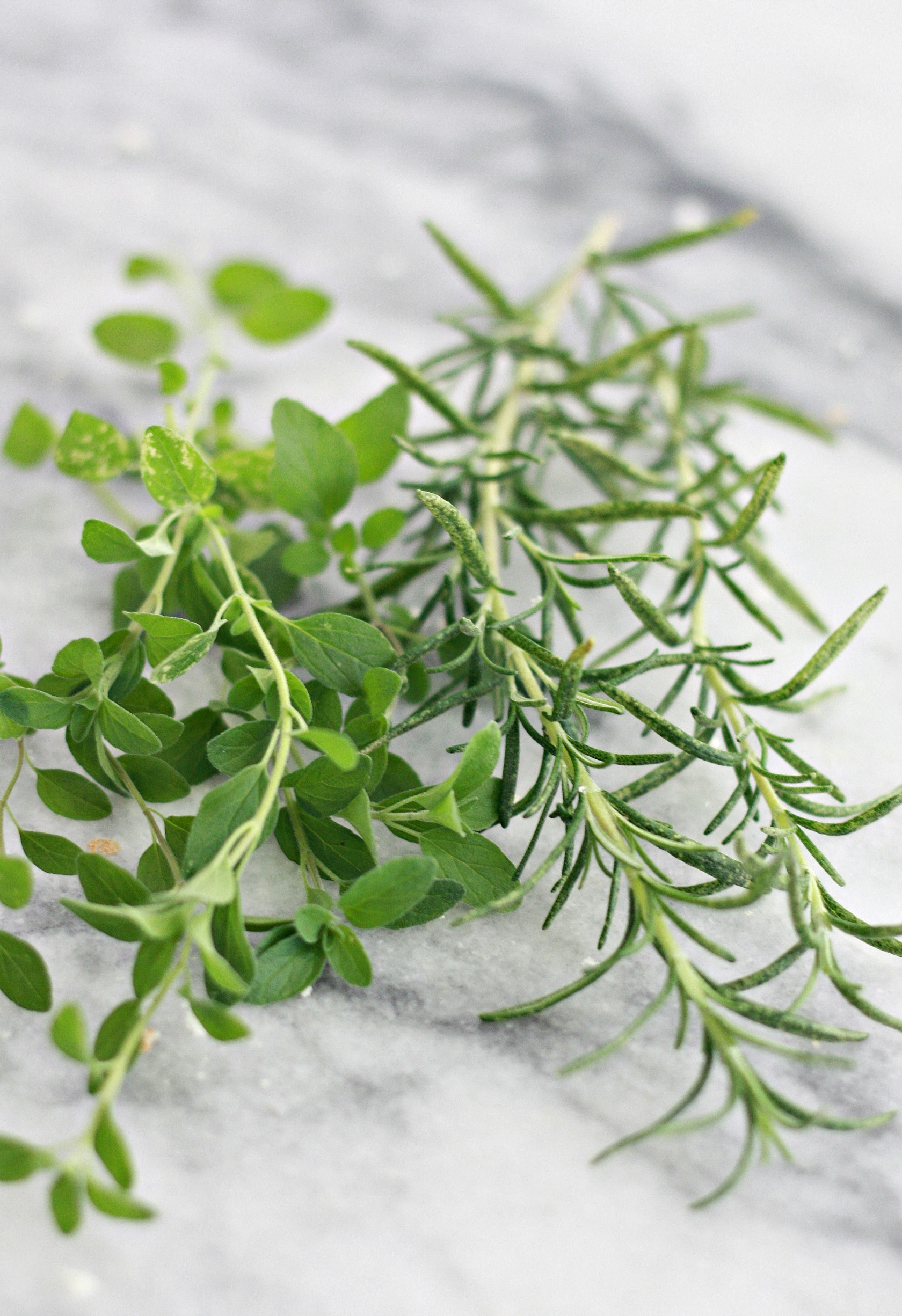 I'm not ashamed to say, I used marked down bread from WalMart to make these croutons.  You can get a loaf for .60 cents, and that will make about 4 bags of croutons.  The printable is a free download on Kristen's blog, and most of the other ingredients are staples you have in your pantry.  The croutons all come together for just pennies, and they make such a nice & thoughtful gift.
The only thing you may need to pick up are some fresh herbs, if you decide to use them.   This year I was finally smart enough to grow a herb garden.  I cannot tell you how much that has saved my grocery budget. Plus, food tastes so much better with fresh herbs.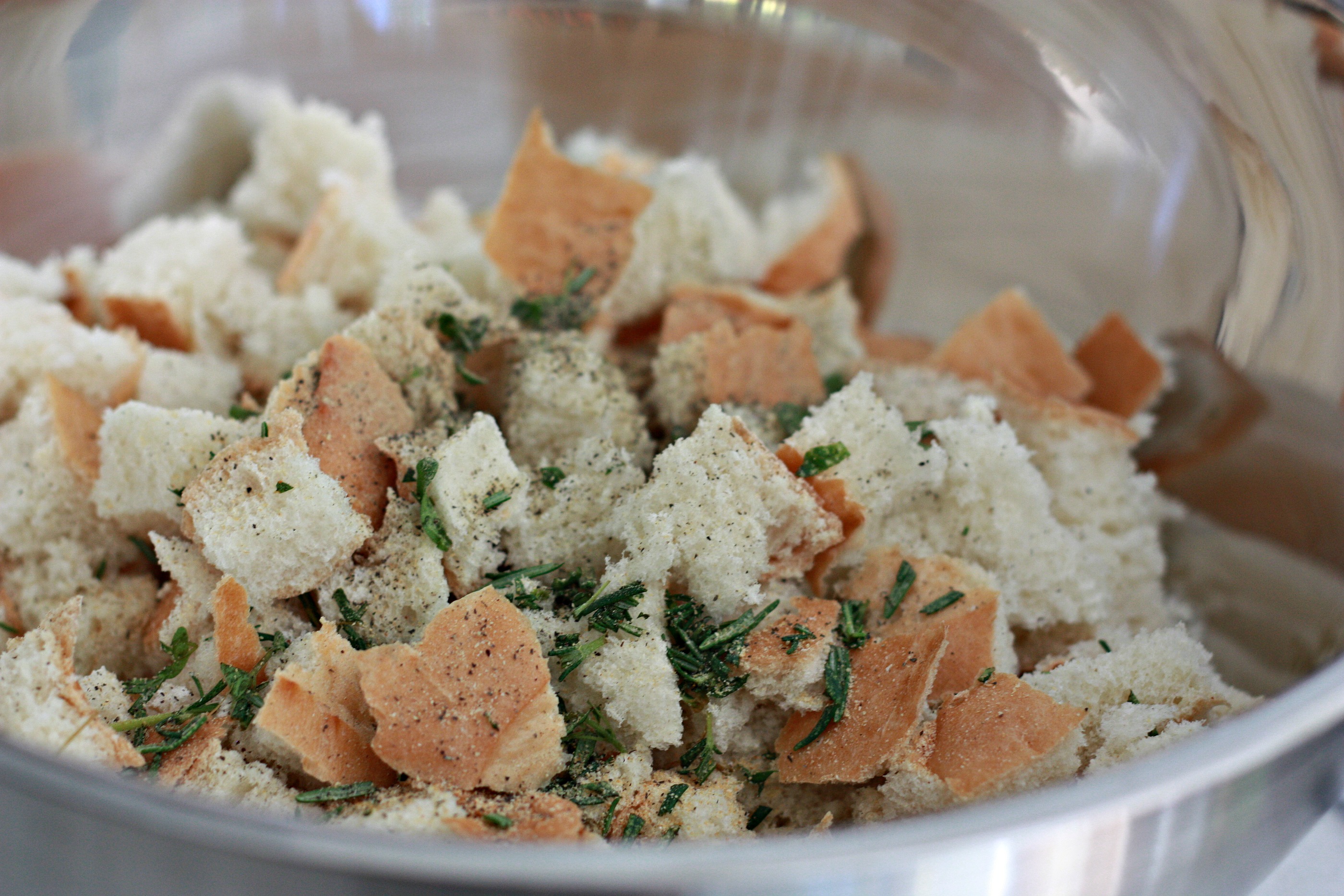 Homemade Sourdough Croutons – a great gift idea!
Ingredients
1 loaf of sourdough bread cut into cubes or torn apart
1/2 teaspoon of salt
fresh ground pepper
1/4-1/2 cup EVOO
2 sprigs of fresh rosemary - roughly chopped
2 sprigs of fresh thyme - roughly chopped
Instructions
Preheat your oven to 375*
Place all your ingredients in a large mixing bowl. I found it best to use my hands to mix. Toss until well mixed and coated with the ingredients. You may find you have to use a little more EVOO.
Place on a large baking sheet.
Baked for about 15 minutes, stir or rotate after half way through to get the croutons nicely coated and golden brown.
Place on top of salad, or cool in container or plastic bags for gifts.
Attach fresh herb for garnish on bags - if desired.
https://www.nestofposies-blog.com/2017/10/homemade-sourdough-croutons/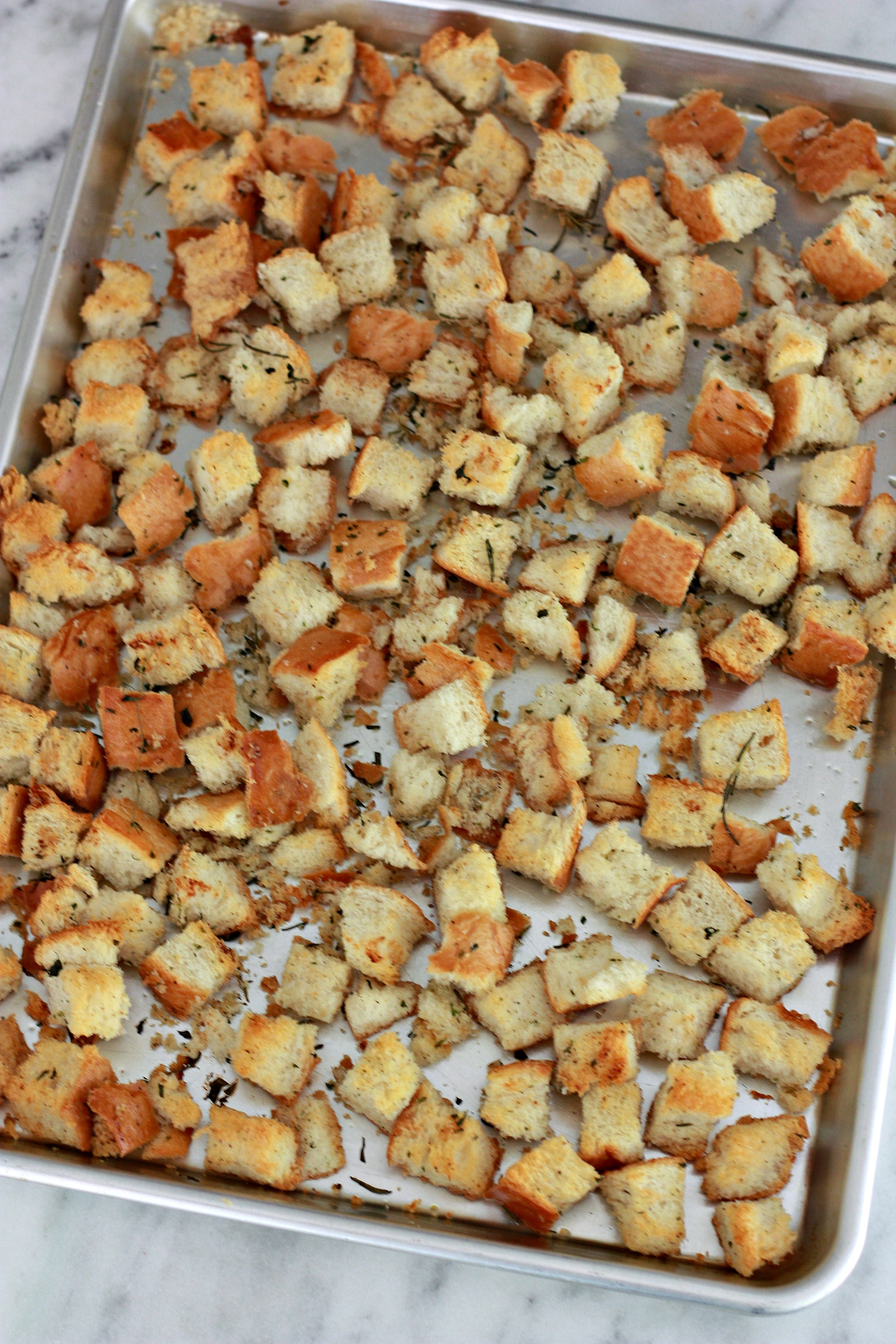 I used twine and tied the plastic bags closed and attached fresh rosemary & thyme sprigs for garnish.  The bags are so cute, and perfect to drop one off in your neighbor's mailbox.
Click here to get the free printable download from Ella Claire Inspired.
Suggestions:
Use heavy paper stock for printing.
Scale down the image to 75%.   To adjust the size of the printable to coordinate with the size of the clear plastic bags.
SaveSave
SaveSave
SaveSave
SaveSave
SaveSaveSaveSave
SaveSave
SaveSave
SaveSaveSaveSave